If you have recently begun a plant based or vegan diet, then congratulations. For you're surely going to feel all the amazing benefits that go with it very soon.
Or maybe you have been flirting with the idea, dipping in and out, tasting foods and finding what you like and don't like. This is the very reason we have compiled this plant based diet meal plan for beginners with ideas and recipes to help guide you into trying new things.
Plant Based Diet Benefits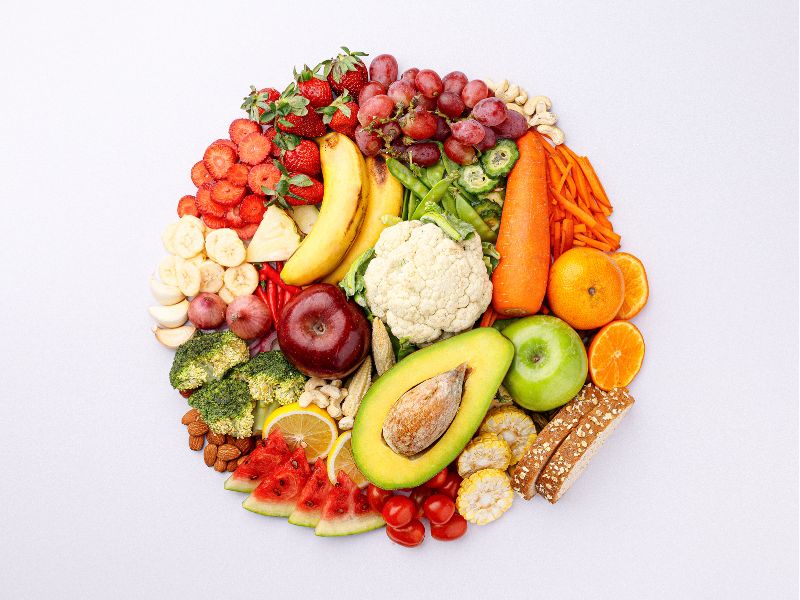 The plant based diet benefits are many if you eat mostly whole foods and very minimal refined oils, grains or sugars.
These benefits include:-
More energy in general
Able to workout harder and for longer periods
Quicker recovery after exercise
Less aches and pains after exercise
Better sleep
Clearer skin
Glowing complexion
Clearer thinking and less brain fog
Better memory power
Happier mood in general
Less PMT
Less hormonal problems
Detoxified body
Do I need to worry about protein on a plant based diet?
A lot of people worry when going plant based that they will not get enough protein. However, in a healthy person this really is a non issue when you eat a healthy plant diet.
There are many sources of plant based proteins. These include soy, hemp, quinoa, buckwheat, wholegrains, nuts, seeds and pulses. Even many vegetables (in fact all, in varying degrees) contain protein.
If you make sure you eat at least 90% whole foods plant based then Nutritionists agree that you should be getting your amino acid quota by default, simply because of all the nutritious, whole foods.
What Are Complete Proteins?
There are only a handful of 'complete' plant proteins that contain good amounts of all the amino acids, but if you're savvy you can incorporate them into most of your meals. All whole plant foods contain protein, they just may be lower in some of the essential amino acids and higher in others, unlike animal based products.
You don't need to use all the complete plant protein sources on this list as your body does recycle protein. But, you can also combine other sources together to make more complete amino acids (such as pulses with brown rice). But, this is a non issue on a whole foods plant based diet.
Complete plant based proteins list:-
Soya
Chia
Hemp
Buckwheat
Quinoa
Specially blended protein powders
SOYA BEANS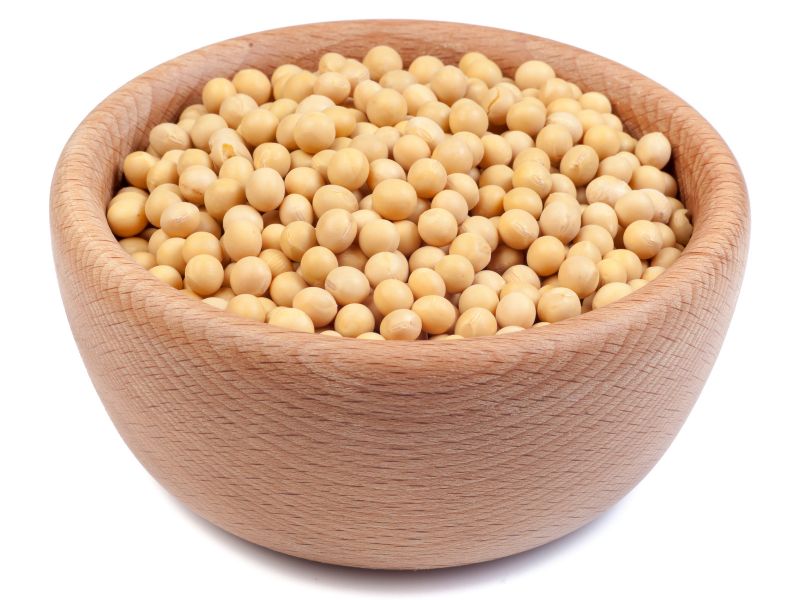 You will find that the most popular protein among plant based eaters are soya bean products. This is for the simple reason that soy is in so many pre-prepared meals and meat and dairy alternatives (although many of these are considered vegan junk foods).
It is used so much mainly because it is cheap, a complete protein, and also has the closest nutritional profile to animal sources of dairy products.
You will find soya based mince, burgers, sausages, yogurts, cheeses and milks to name just a few.
BUCKWHEAT
Despite its name, buckwheat is actually a seed and not wheat. This means it is naturally gluten free, yet still contains a high protein and omega 3 content as most seeds do.
The best way to get buckwheat into your diet is through baking with the flour (especially delicious in pancakes). Or, buy the whole grouts and use them as an alternative to rice or pasta.
My favourite way to eat them is toasted in this amazing homemade granola or these buckwheat pancakes.
HEMP
Hemp is a plant we've all heard of, but did you know it's also edible in the form of its seeds? You can actually buy the seeds whole then add them to smoothie breakfast bowls, breakfast sprinkles, homemade hemp milk, or just eat them alone as a snack.
Hemp seeds are high in fat, but it's a brain healthy omega 3 fat that is supposed to have weight loss benefits too (obviously they need to be eaten in moderation for this effect though).
The more common way of consuming hemp is through a plant based protein powder, either alone or in a blend. This way you can receive all its amino acids and other nutrients in much higher amounts, without the big hit of fat.
QUINOA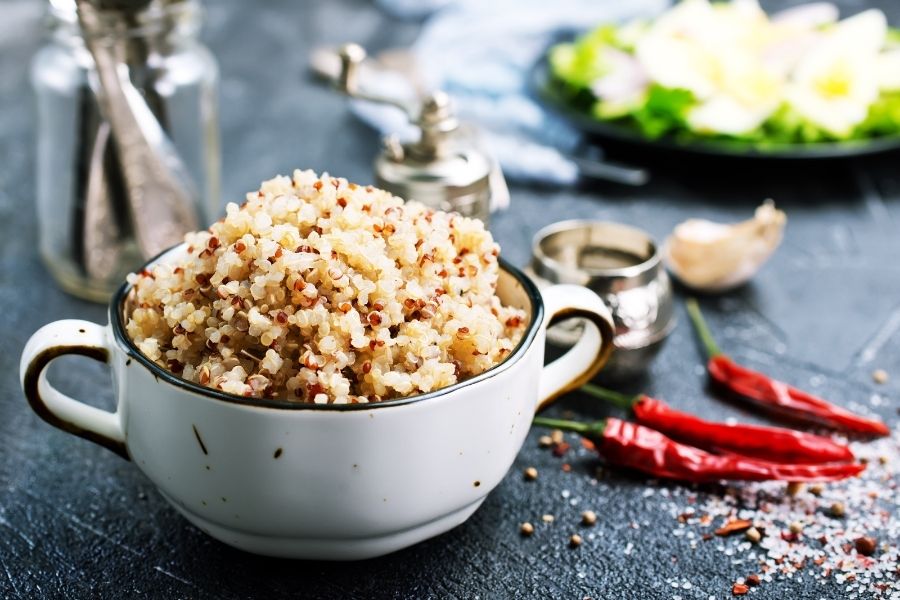 Known as an ancient seed, quinoa was eaten by the Inca's back in the day. It is VERY nutritious and a known superfood containing all the nutrients needed for life. It's so nutritionally well-rounded that you can literally eat it on its own (although it's pretty bland, so you may find it needs herbs and spices to liven it up).
Quinoa is best used as a rice alternative, but also great used cold in salads, or as a high protein, low GI porridge for breakfast. You really can't get a better start to the day than a bowl of nutrient dense, high fibre quinoa.
Quinoa comes in lots of varieties, but the kind you will mostly find in the supermarket are of the white, red and black variety which you'll find is more than ample for your needs.
You can also buy tri-coloured quinoa. This is a blend of all three and great for getting the best of them all with different tastes and textures to make it more interesting.
You'll find most supermarkets and health food stores will stock this awesome seed in their grains sections.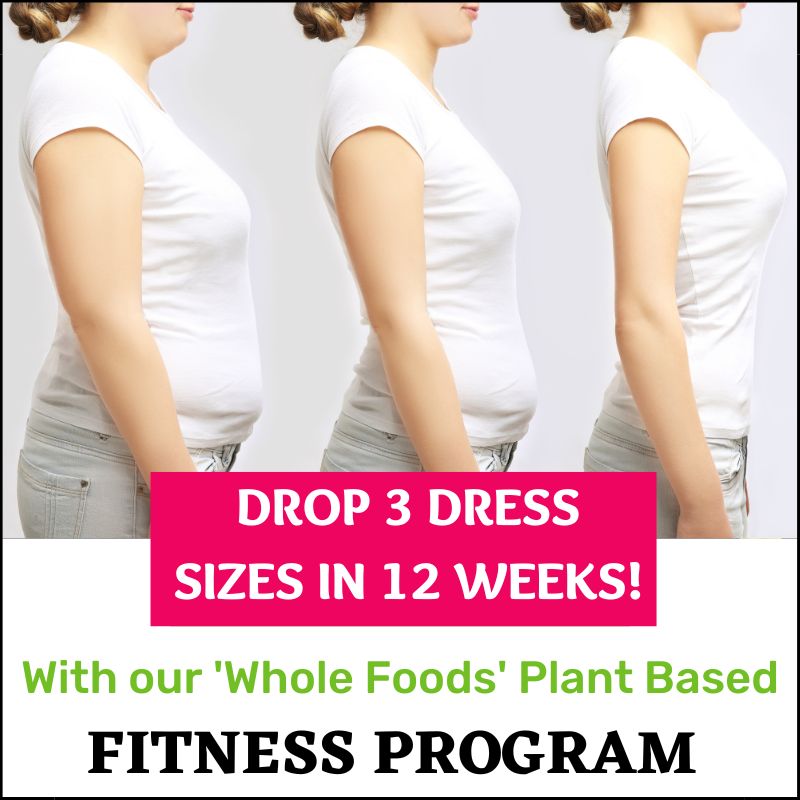 Protein Powders
I'm not saying you would definitely need a protein powder, but they are so handy to have in the cupboard for those days when you just know you haven't been able to fulfill your protein needs.
And, if you're in training of any kind, then you will more than likely need one, especially if you don't want to lose muscle mass.
Protein also double up as a quick, easy and filling snack on the go. Just whizz it up into a shake first, then take it out with you in a bottle. Or, put the powder in the bottle first and add water when you need it.
Doing this can be a life saver because when you begin this lifestyle. You'll find there are times when you're out and about and there is a severe lack of vegan options or snacks available. If you don't want to cave then you're going to need to make provisions for this. Although this isn't usually a problem these days with all the options available, you can still get caught short on occasion.
You may also find it a good idea to make your own protein bars. This will save you loads of cash and you can have complete control of ingredients and added sugars, unlike shop bough versions.
You can also grab and go with a protein bar, as most are easily transportable for the gym, school or office.
Plant Based Diet Meal Examples
Before you follow these meal ideas it would be a good idea to check out this ultimate plant based shopping list so you can stock up on everything you need before you begin. Or, try this Aldi shopping list if that is your local store. The foods on these lists are wholesome, low glycemic index and filling.
The meals below have been put together so you obtain a complete nutritional profile. They are Nutritionist approved, so if you deviate from them too much then you may miss out on certain nutrients.
These are simply just meal examples, but there are of course lots of other plant based foods available. These basic examples will be good practice to help you in your understanding of putting a complete meal together going forward.
You should also be sure to frequently pick meals that contain one or more of the complete proteins of hemp, soy, buckwheat, quinoa, chia or a protein powder blend.
PLANT BASED BREAKFAST IDEAS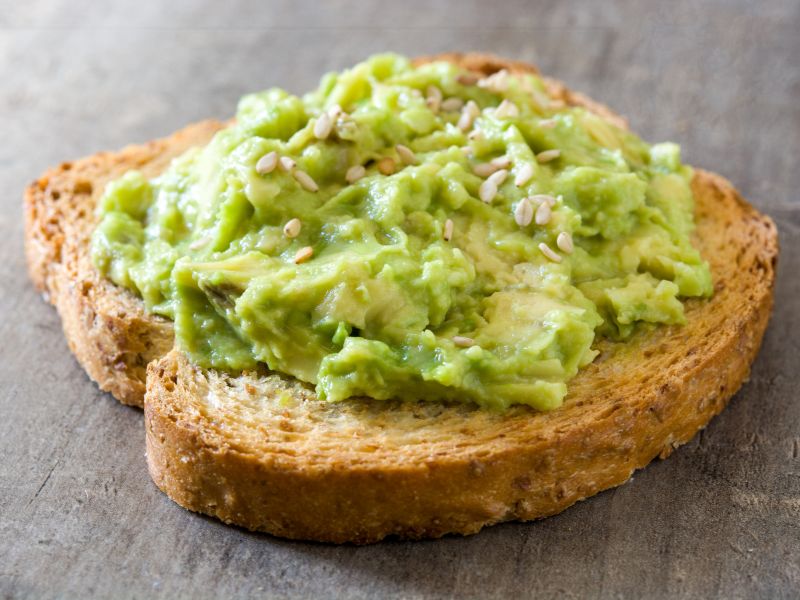 HIGH PROTEIN GRANOLA – This is something that is so versatile that you can eat it for breakfast, lunch, or as a snack on its own. It's high in protein, but also has high amounts of fibre, low GI carbohydrates, healthy fats from nuts and seeds, and antioxidants and nutrients from the low sugar dried fruits. It's easy to make and after you have made the base you can incorporate different types of nuts, seeds and fruits every time to keep it interesting. Best served with nut milk or coconut yogurt. You can check out my full granola recipe here. For a delicious, RAW version of our famous granola then try this power granola.
SOURDOUGH AVOCADO SMASH – Simple and filling! Smash 1/2 a large avocado onto a slice of wholegrain sourdough toast that has been wiped over with a raw garlic clove. Then spread with a dessert spoon of calcium rich tahini. Add salt, pepper, a squeeze of lemon, then top with grated carrot (optional).
BUCKWHEAT PANCAKES – Mix 1 cup buckwheat flour, a chia or flax egg, a half and half split of water and soya milk with a pinch of salt to desired consistency (a basic pancake consistency is good, you want it to fully cover the back of a spoon). Fry in a dash of coconut oil, then top with either vegan yogurt and fresh fruits, maple syrup. Or, go for the classic lemon and sugar.
TOFU SCRAMBLE – This is a really high protein, low carb, low calorie breakfast for the weight conscious. Add a little oil to a frying pan then flash fry some bell peppers, thinly sliced onion, salt, pepper, and herbs of your choice for a couple of minutes. Add half a block of crumbled or chopped tofu and a handful of spinach (make sure the spinach is very dry), then cook for a further couple of minutes smashing it up with a wooden spoon as you go. You can amend this recipe with other vegetables of your choice. If you would like it more filling you can serve it on a slice of sourdough toast or with potatoes.
PROTEIN POWDER CHOCOLATE PUDDING – One of our favourites and also great for those in training and muscle building! This pudding is SO filling with NO carbs, therefore great for fat burning too. Use 25-30g plant based protein powder (or whatever amount you need to make it up to 25-30 grams of total protein. See instructions on packaging). Add to a blender with around 100ml of nut milk, low carb sweetener like xylitol or stevia to taste, 1/2 an avocado, and 1 dessertspoon of cacao or carob powder. Whizz up into a pudding consistency (a thick consistency seems to fill you up for longer, rather than making a thinner shake out of it). This will be a matter of trial and error to get the right consistency. Start of with less milk and build up until you achieve what you desire rather than adding too much first.
QUINOA PORRIDGE – For quinoa porridge you should cook your quinoa in a creamy oat or rice milk, then add nuts, seeds and fruits of your choice. Please check out my favourite quinoa breakfast combinations that are already tried and tested and taste totally delicious.
LUNCH IDEAS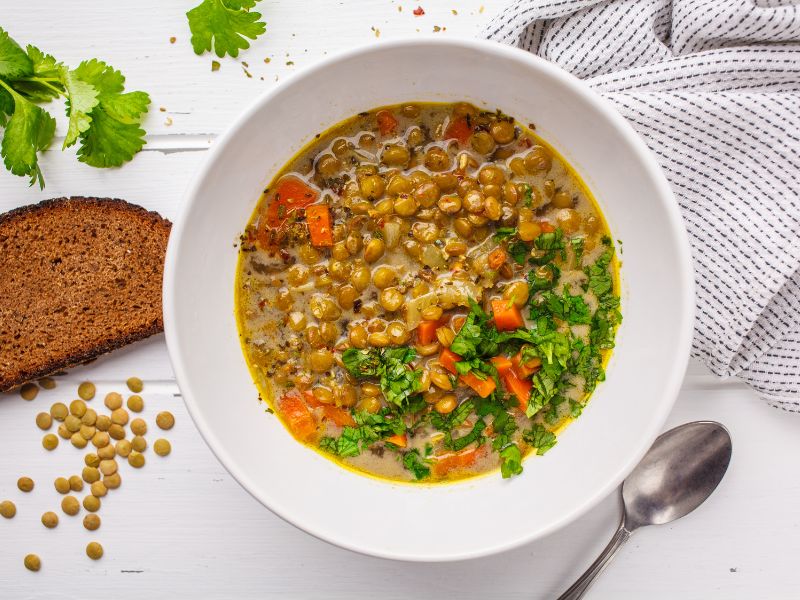 SOURDOUGH AVOCADO SMASH – As above.
TOFU SCRAMBLE – As above.
BEANS ON TOAST – Sourdough toast spread with vegan butter (optional) and 1/2-1 can of sugar free baked beans, plus a dessertspoon of nutritional yeast mixed in to give it a cheesy taste and to up the protein and vitamin B12 (make sure you use yeast flakes with B12 added). Check out our delicious BBQ beans recipe.
LENTIL SOUP – You can buy either canned or fresh lentil soups. Or, ideally make your own which you can freeze in batches.
PEANUT BUTTER ON TOAST – Another really filling, cheap and easy high protein lunch. Sugar-free peanut butter (or any nut butter for that matter) on wholegrain toast is so quick, easy, and also low GI. I spread mine with marmite too for added B vitamins and taste. Try it before you judge!
ONIONY CHEESE ON TOAST – Grill granary or sourdough bread on one side. Turn over and top the other side with thinly sliced onion, grated vegan cheese, salt, pepper, and a dash of mushroom or tamari sauce. Grill until lightly browned.
QUINOA SALAD – Mixed salad leaves, chopped bell peppers, cooked quinoa, olives, tomatoes, avocado, grated carrot, and any other salad vegetables you like. Finish with a dressing of apple cider vinegar with the Mother, lemon juice, balsamic vinegar and extra virgin olive oil.
HUMMUS AND ROCKET SANDWICH – Granary bread or roll, generous helping of hummus, rocket, grated carrot, salt and pepper. Check out the World's best hummus recipe!
Check out our other top EASY lunch ideas for more inspiration.
PLANT BASED DINNER IDEAS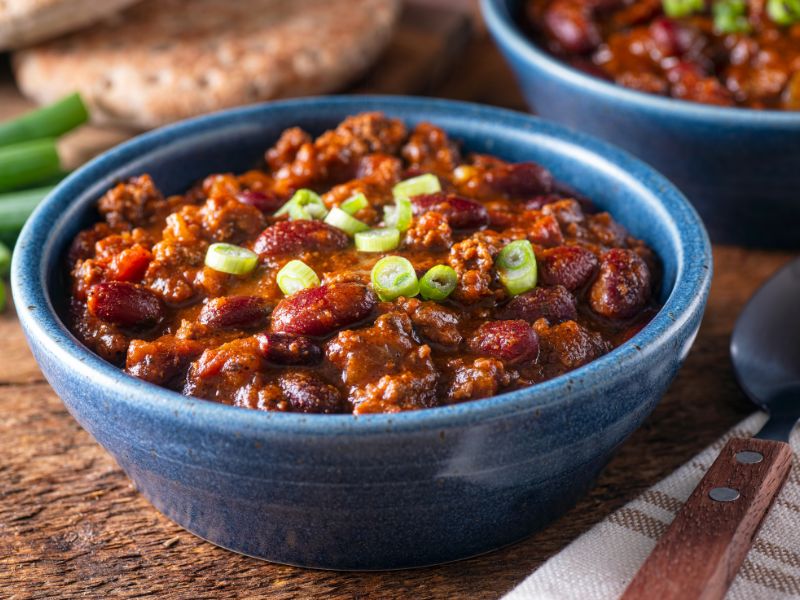 CHOCOLATE CHILI – Ok, hear me out, I promise you it's wonderful and totally works. Fry a large onion, chopped green bell pepper, and 4 cloves of crushed garlic in a little coconut oil. Add cumin, smoked hot paprika (if you like it spicy), 1 x teaspoon of vegetable bullion powder, chili flakes (optional), and a splash of mushroom ketchup. Cook for a minute, then add 2 cans of chopped tomatoes, 2 cans of kidney beans, and 20 grams of dark 70% chocolate (you can also throw in a couple of handfuls of soy mince for extra protein and texture). Add water to desired consistency and cook out for a further 15 minutes. The dark chocolate really gives it a depth of almost meaty like flavour that you'll love. Serve with quinoa or wholegrain rice, plus a salad or green steamed vegetables for more nutrition. Check out Chocolate & Cinnamon Chili Here.
ROASTED VEGETABLES – Use ANY veg for this, such as sweet potato, butternut squash, leeks, onions, carrots, baby corn, broccoli, bell peppers, cauliflower, courgette and aubergine. Chop up into bite size pieces, then cook the root veg first for about 20 minutes in coconut oil with herbs and spices of your choice; plus a splash of balsamic vinegar. Then add your other veggies, along with a can of drained chickpeas (try to use a rainbow of colours for a complete array of antioxidants and anti aging phytonutrients). You will need a big pan for all this – maybe even a couple depending on how many people you are cooking for. Serve on a bed of boiled quinoa seasoned with vegetable bullion. Check out full Roasted Vegetable Recipe Here.
SAUSAGE CASSEROLE – You can use vegan sausages bought from the supermarket for this simple dinner. In a casserole dish (or slow cooker) add pre-browned largely chopped sausages, chopped onions, carrots, a can of cannellini beans or lentils, herbs and spices of your choice, and vegetable stock. Bring to the boil, then thicken with arrowroot or gravy powder and cook out for a further hour until veg is tender. Serve with green steamed veggies, LOTS of!
VEGETABLE RICE – Fry chopped onion in a little coconut oil, then add a splash of tamari or soy sauce, chopped red pepper, frozen green peas, canned or fresh sweetcorn kernels, frozen soy beans (optional), broccoli florets, and a pinch of cumin, black pepper, paprika, dried garlic, and stir-fry for a few minutes until cooked. Add pre-cooked brown rice, OR mixed pre-packaged and cooked mixed grains. Top with lots of sliced spring onion and more tamari.
BUCKWHEAT AND CASHEW STIR-FRY- Pre-cook your buckwheat or soba noodles as per packet instructions. Leave blanched in cold water so they don't clog together. Flash fry LOTS of different veggies in coconut or sesame oil with finely shopped garlic, chili, tamari or soy sauce, and ginger to taste (the most suitable vegetables for stir-frying are onions, peppers, courgette, thinly sliced carrot, mushrooms, broccoli and bean sprouts). Add buckwheat noodles towards the end. Cook in until warmed through, then top with chopped cashew nuts and sesame seeds before serving.
NUT ROAST – YES, you can have a roast dinner on a Sunday just like before. You can buy pre-made nut roasts from almost any supermarket. Then just make your usual roast potatoes and veggies to go with it. Add a vegetarian gravy to finish, and voila – Sunday roast! If you're making lunch for the whole family, then you may want to make your own nut roast from scratch. You can find a great recipe here.
READY MEALS – You can also buy many vegan ready meals these days. They are fantastic if you are in a hurry, or you're the only vegan in your household. Some of them are already pretty healthy but you got to check labels. I always add a big serving of side vegetables or salad to mine to cover nutritional bases.
HEALTHY SNACK IDEAS
Oatcakes with humus, nut butter or tahini
Baked tortilla crisps
Banana ice-cream. Made by freezing sliced bananas then blending with coconut cream/milk and a little agave/maple syrup into an ice-cream like consistency.
Dark chocolate, at least 70% cacao (in moderation only). Try our two minute, homemade chocolate.
Fresh fruits
Died fruits
Nuts and seeds
Vegetable crudites with dips, like flavoured humus and tahini.
Powerful green superfood powders for an intense hit of nutrition and energy.
Raw protein bars
No added sugar, peanut energy balls or bars
Sauerkraut for healthy gut bacteria
Homemade popcorn
Energising, chocolate covered, homemade greens protein bars.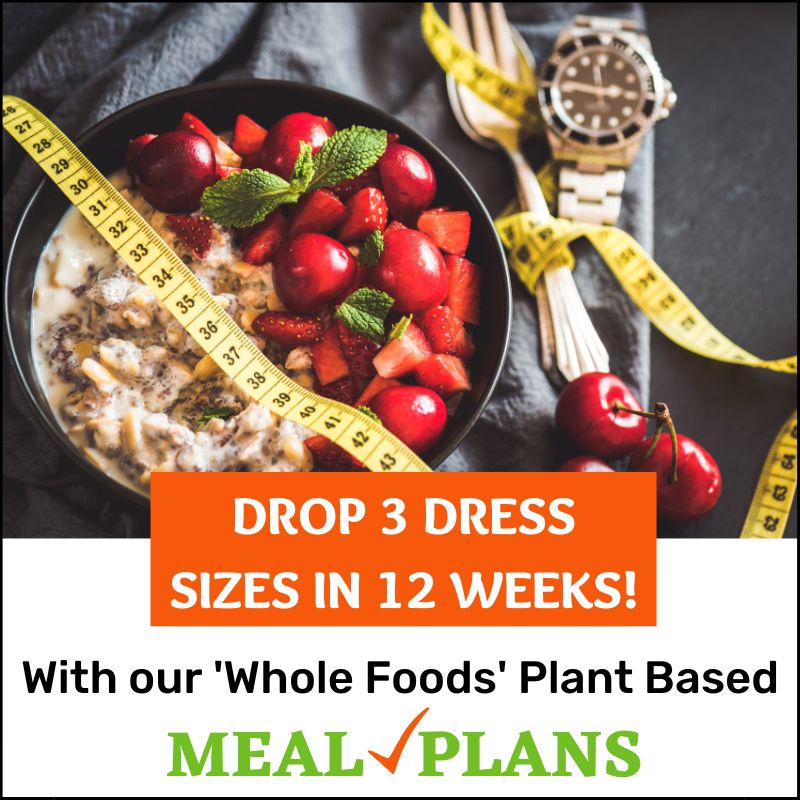 Plant Based Calcium Sources
Lastly, getting enough calcium when you're not eating dairy products is crucial for keeping your bones and teeth strong and healthy. There are LOTS of high plant based calcium sources. Some of them are actually higher than dairy products would you believe!
Make sure you're eating a couple of servings of these every day; or at the very least as much as you can. To make things easier, always make sure to have some of the easier and more transportable items with you for snacks at work, or for on the go.
There is calcium in lots of plant foods so you'll already be eating quite a lot and not even realising it. This is especially true if you take in lots of leafy greens and green superfood shots.
Here is a list of the highest sources so you can actively source them out and eat them as often as possible:-
TOFU
BLACK-EYED PEAS
SWISS CHARD
SESAME SEEDS (aka tahini)
KALE
ORANGES
ALMONDS
BUTTERNUT SQUASH
FIGS
SWEET POTATO
BROCCOLI
GREEN SUPERFOOD POWDERS (spirulina, chlorella, barley grass, wheat grass, moringa, blue-green algae's)
FREE one week diet plan!
If you would like more structure whilst you are finding your plant based feet, then please check out my more in-depth diet plan.
It's more specific, budget friendly, and everything has been worked out for you to get all the nutrients you need on a daily basis. It will not only help you to form new habits, and also to understand food combining moving forward into your plant based life.
Thank you for reading this article. I hope it helps you on your plant based journey and gives you the incentive to carry on this super healthy way of eating. Please share our post with your friends via your social media channels. Let's spread the plant based word!