One thing you may find difficult on your plant based diet is what to eat in your sandwiches. It can be a real pain point for lots of people, as sandwiches are such a lunchtime favourite. Not only that, but the humble sandwich is just so portable and easy to prepare in the morning for school or work.
But, what to do when it comes to making a plant based sandwich? We are so used to the classic ingredients of egg, meats and cheeses and when they are taken out of the equation we are left scratching our heads.
Truth is, it is harder to think of easy plant based sandwich ideas that can be made pretty fast. Nobody wants to spend a long time on making a sandwich, so simplicity is key at busy lunchtimes.
This is why we think you will LOVE our homemade, hummus sandwich with rainbow salad. You can make the hummus in advance, then just assemble on the day.
Sandwich filling preparation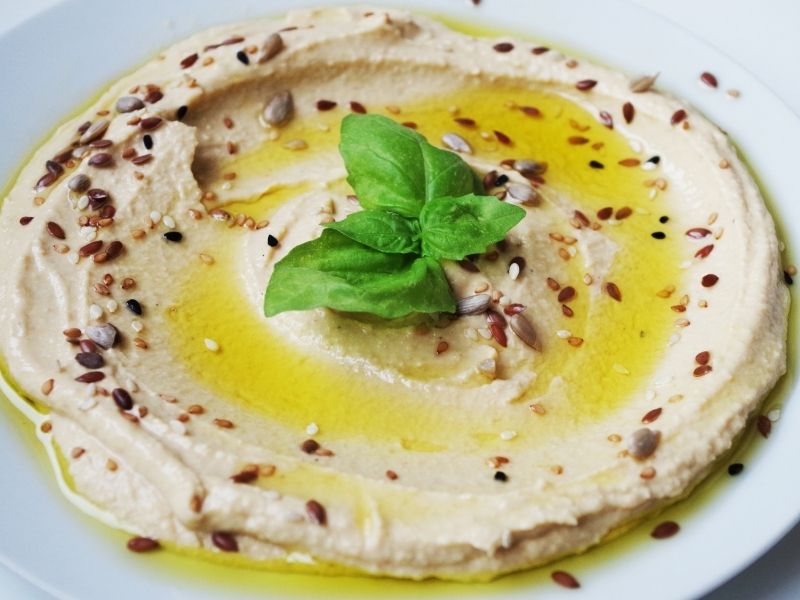 When it comes to always having something tasty to put in your sandwich, preparation can help. Why not spend some time on a Sunday making sandwich fillings and chopping up salad and veggies as part of your sandwich extras?
You will find that most prepared vegetables and salad ingredients will last at least 3 days when stored in air-tight containers in your refrigerator. Same goes for pre-prepared sandwich fillings like the hummus in this recipe. So, take some time to prep your fillings, especially if you don't have time to make lunch, or need to prepare a packed lunch in the morning whilst rushing out the door.
What makes a great sandwich?
There's not much that can beat a well made sandwich at lunch time. Going plant based doesn't mean you won't experience a ham salad or cheese ploughman's sandwich ever again, perish the thought…
There are many new plant based meats and cheeses on the market these days that you will find taste very much the same as the real thing. This is especially so when tucked into a sandwich with other ingredients alongside. No, you really need never miss out if you wish to go down the road of meat and dairy imitations.
However, you will find that imitation meats, spreads and cheeses should be eaten in moderation or alternated with healthier options. Often they are high in fats, preservatives and isolated proteins, none of which are healthy to eat daily if you are plant based for health reasons.
Healthy Sandwich Fillings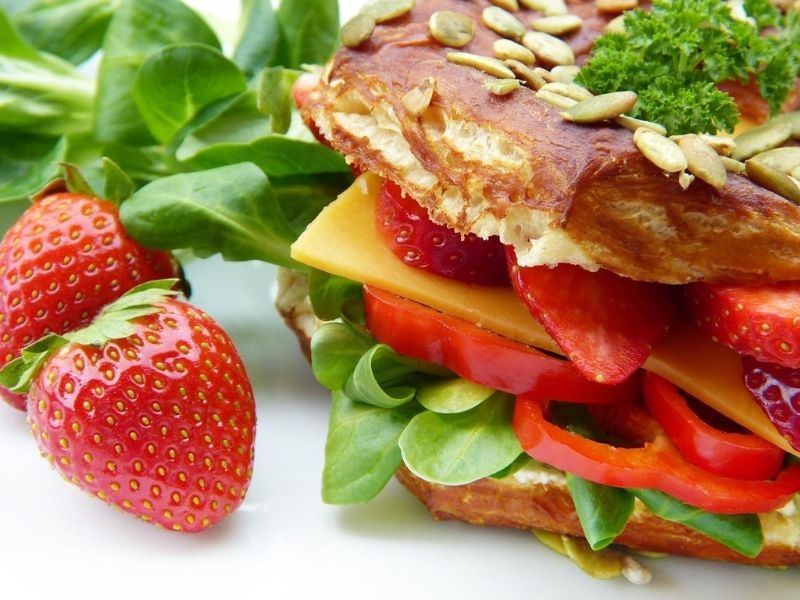 When it comes to sandwich fillings, you will need to find more whole foods plant based options if you wish to keep weight down and health up.
These can include fillings such as marinated tofu, hummus, homemade cashew cheese, sugar-free nut butters and various beans and pulses. We like to always cram our sandwiches full of veggies and salads too for texture and crunch, not to mention added fibre and anti aging antioxidants.
Raw food ingredients
Adding lots of veggies and salad items to your homemade sandwich is also a great way of getting more raw foods into your diet.
Raw foods offer a myriad of health benefits, due to the fact that all their antioxidants, vitamins and minerals are preserved. This is true for most vegetables bar a few, so adding lots of raw foods to your diet will help boost your health long-term.
Healthy Breads
Another big part of your plant based sandwich is of course the bread itself.
No self respecting sandwich is complete without those two slices of bread holding the whole thing together.
You can of course go for any bread you wish, but remember that not all breads are created equal, not by a long shot!
For instance, plain white bread is low on the nutritional scale as it is made using refined flour, and often sugar and other unhealthy ingredients. White flour has basically had all its fibre taken away (which is where any nutrition lies) which makes it high GI.
The problem with high GI foods
High GI foods will spike your blood sugar higher than low GI foods, ultimately leading to weight gain and possibly a host of other medical conditions when consumed regularly. Low GI foods (such as wholegrain bread) will help fill you up for longer and keep your blood sugar more stable. So, brown bread is best for a healthy sandwich.
If you wish to go a step further, then wholegrain sourdough is even better. Not only does sourdough have a great, chewy texture, but is made using a gut friendly fermented yeast that will help negate any intolerances you may have to regular bread. It will not, however, help a gluten intolerance.
You will also find spelt, oat and buckwheat flour breads to be much healthier too. You can either make your own, or buy speciality breads in the bakers or supermarket.
Top Tip: If you're the only one eating different bread in your household, then always freeze and defrost as you go. Bread goes mouldy quickly, so don't waste it.
You can microwave frozen bread on full power for about twenty seconds to defrost it faster.
Whole, unsliced loaves will need to be pre-cut before freezing.
Butter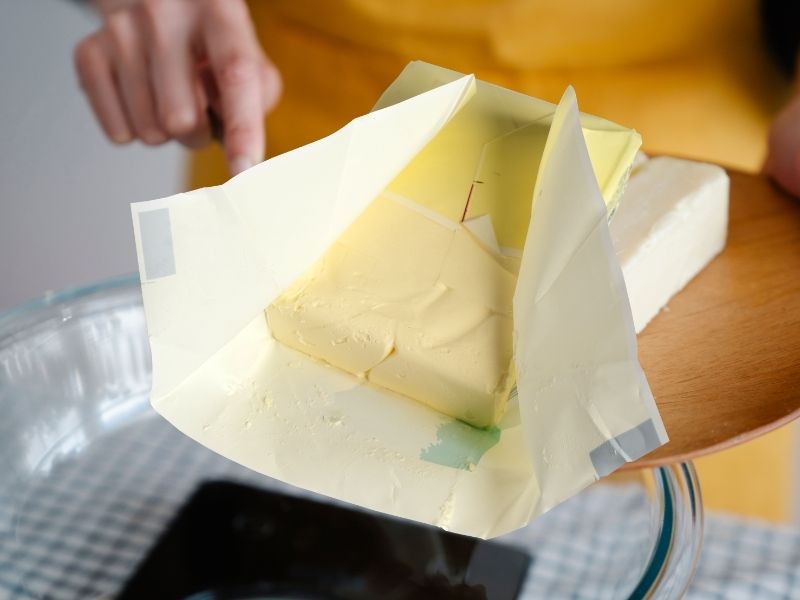 One thing that many people miss on their plant based diet is BUTTER. There just doesn't seem to be an adequate substitution in most people's minds.
However, over time you will try and test various brands and probably find what works for you.
We don't want to be a killjoy, but plant based spreads such as butters and margarines are probably best used sparingly. They will have the same issues as the fake meats and cheeses in the respect that they will be made from oils, colours, artificial flavourings and preservatives.
Of course, a thin spread of vegan butters and margarines won't do any harm, especially if they make or break a sandwich for you. But. there are some other alternatives that you might find just as good, if not better than imitation butters.
Healthy Plant Based Sandwich Spreads
Instead of shop bought butters and margarines, why not try making your own or using something different?
For instance, you could use any of the following in place of butter:
A thin spread of mashed avocado
Tahini paste
Hummus
Smooth nut butters
Sugar-free jam (if making a sweet sandwich)
Homemade mayonnaise
Mustard
You will also find that your taste buds will change over time and you will no longer hanker over cheese, eggs, dairy and all the other non plant based sandwich items that once made you drool.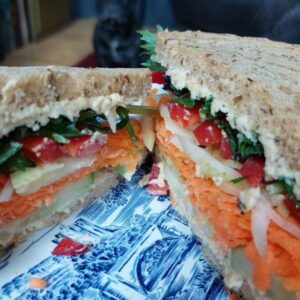 Homemade Hummus Sandwich With Rainbow Salad
Ingredients
For the hummus
1

can chickpeas

1

clove

garlic

minced

1

lemon

juiced

1

heaped tsp

tahini paste

Dash of water to desired consistency

Salt and pepper
Fot the salad filling
Green salad leaves

2

Carrot

grated

1

Red, bell pepper

sliced

1

White onion

finely sliced

½

Cucumber

sliced

8

Slices

of granary sourdough

Salt and pepper/ lemon juice
Instructions
Toast
Put your slices of sourdough in the toaster for just long enough to very lightly toast. You don't want any colour, but just a slight crust. This gives the bread a much chewier texture. Leave to cool a little on a wire tray. Don't put on a flat surface or the heat will make your bread go soggy on the underside.
For the hummus
Open your can of chickpeas and drain, but drain loosely as to save some of the chickpea juice in the can (just a little).

Add to your food processor along with your minced garlic, lemon juice, tahini, salt and pepper.

Mix on high speed until smooth (or, as smooth as you prefer). You may need to add a little water to get a spin going and to make your hummus to a desired consistency.

Keep tasting your hummus as you go. Add more lemon juice, salt or pepper until it's just right.
Assemble your sandwich
Put a generous layer of hummus on both pieces of bread. You want it quite thick and will need to use roughly 1/4 of your hummus for one whole sandwich (both slices together).

Now add your salad topping onto one slice of your bread. Be very generous as you want this to be a super chunky, loaded sandwich. Add your flatter salad toppings first to make life easier.

You will then want to season some more with salt and pepper before you close the sandwich. Remember, this sandwich will be bland unless you get your seasonings right, this includes mainly your salt, pepper and lemon juice in your hummus. You may even wish to add more lemon juice on top of your salad.
Video
Notes
This sandwich is better eaten immediately, but can also be wrapped in tin foil and taken to work or school. It should preferable be kept refrigerated until ready to be eaten.
If you are only making one sandwich, then save the rest of your hummus for another day. You can also slice up loads of salad and veggies and use them another day too. This will save you ooodles of time in the kitchen.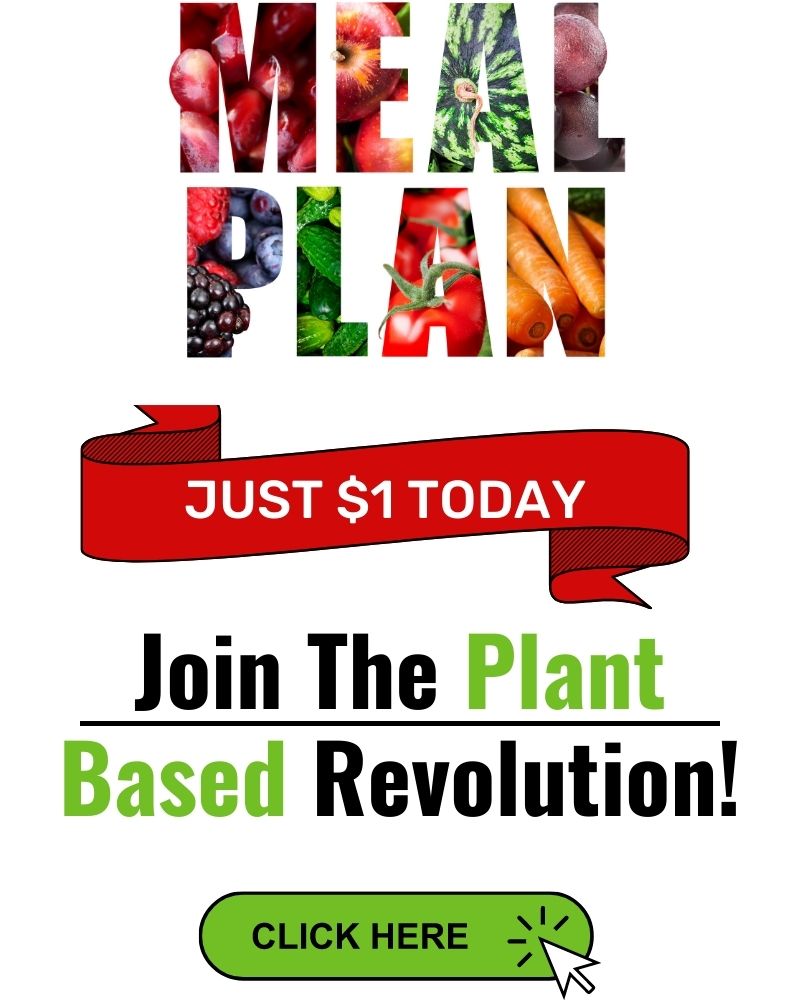 Thanks for coming to ZestForever today!
We are always 100% grateful for your loyalty to our fast growing website.
If you love this recipe as much as we do, then please feel free to spread the love by sharing to your friends on social media.
Let's spread the word for a more planet friendly, plant based world!