The world seems to be going mad for homemade bread right now. I think this is a of a mix of being stuck at home in isolation due to Covid-19, therefore having plenty of time on our hands, and also the fact that shops are running low on their bread stocks, especially that tasty artisan type bread that we can quite easily make at home anyway.
This got me into thinking about trying my hand at making my own, and upon research I found these tasty and easy homemade bread recipes WITHOUT a machine online.
I mean, who doesn't LOVE fresh homemade bread? Just the smell of it wafting through your house is enough to get you salivating, the aroma so comforting, cosy and welcoming. Yes, there's much to love about baking your own loaf than goes much deeper than, well, just baking bread.
All of the below recipes are healthy and appropriate for those following the plant based diet.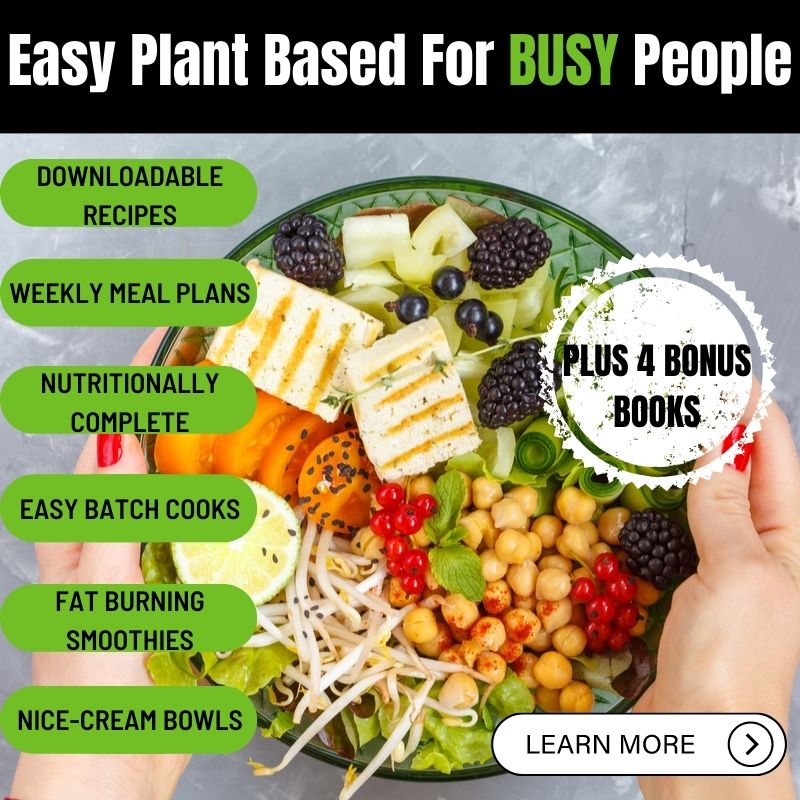 Your 13 Easy homemade Bread Recipes
1. Gluten free vegan bread
Number one on this list is from one of my favorite vegan chefs who's creations are just so dang delicious, she really knows here stuff!
This simple bread is so amazingly healthy AND high in protein that it's literally a meal in itself, I kid you not.
Containing amino acid rich plant based foods such as chickpea, buckwheat flour and psyllium husk, this King of breads is super high in fiber, and has a few omega 3 rich pumpkin seeds thrown in for good measure.
I'd eat this with a lovely soup, or maybe toasted with a creamy nut butter but you do what you choose.
By Ela on | . This post may contain affiliate links*. As an Amazon Associate I earn from qualifying purchases. This is the best homemade gluten-free vegan bread recipe which is egg-free, dairy-free, yeast-free, and nutritious! This German bread is actually healthy since it contains psyllium husk powder.
2. Rosemary and sea salt focaccia
If you want to bring the taste of authentic Italian food into your home, them look no further than this delicious rosemary and salt focaccia loaf.
Focaccia is actually made using the same recipe as pizza dough (gotta love those Italians), and is probably the reason for its amazing texture. This bread tastes great on its own due to the generous helping of olive oil and herbs, or just as good with a bowl of spag bol or a soup.
My husband is a huge Italian food fan. He would literally eat Italian, especially pasta, every day of the week and be completely happy! I like Italian food also, but I am definitely not in the same league! However, I must admit to loving Italian focaccia bread.
3. Hokkaido milk bread
This Japanese vegan milk bread is as soft and fluffy as a cloud, and kind of tastes like a good brioche. It's got that great flaky texture that you can pull apart with your fingers, which is one of my favorite textures as you can really savour what you are eating.
This bread is best served as a breakfast, sliced and toasted with jam, or even just on its own as a snack in its own right because it's that soft.
And the great thing about it is it is much lower fat than your average brioche, so you can eat it more freely.
Vegan Hokkaido milk bread – a vegan version of the softest, fluffiest bread ever! This eggless and dairy free milk bread has a cloud-like texture and is perfect for breakfast and snacking. I have been wanting to veganise my Hokkaido milk bread recipe for a while now, but it's taken me a couple of tries to get it right.
4. Basic white bread
This basic American style white bread recipe is versatile and can be used for sweet and savoury dishes alike. Perfect as a breakfast toast with jam or as a lunchtime sandwich.
The great thing about this simple bread recipe is it uses only basic and cost effective store cupboard ingredients of flour, yeast, sugar, water and oil so you probably wouldn't need to go out and do any special shopping if you fancied knocking a batch up.
This is such a great frugal homemade bread recipe. Because you don't need eggs or milk to make it. And the loves turn out lights and fluffy. This is our go-to recipe when making fresh bread at home. Mmm, bread, homemade bread. I just love the smell of homemade bread baking.
5. Easy vegan naan bread
If you'r going to make a curry, then why not go the whole hog and make your own naan bread as it sure as hell is healthier than those high fat, pre-made versions that you buy in the supermarket. And there is literally nothing like a fresh naan with a good curry; the two just go together hand in hand.
Brushing this naan with the delicious garlic butter right before serving will only serve to make this bread even more delicious.
For as much Indian food as we eat in our home (takeout and homemade), it was about time I knew how to make a good vegan naan. I've been working on this recipe for a while now, and it's finally ready to be released into the world!
6. Healthy oat nut bread
Here's another bread that is just bursting with healthful ingredients in the form of oats and an array of nuts and seeds. When I say array, I mean pretty much it's made of ALL nuts and seeds, just take a look for yourself.
This bread is a meal in itself, and is crammed packed full of fiber, protein and antioxidants. If you're going to have something else with this amazing loaf, then I'd probably go for a light vegetable soup or something similar as that's all you would need.
Published: · Modified: by · This post may contain affiliate links · This vegan bread is definitely the healthiest bread ever! It's gluten-free, yeast-free, and made with only oats, seeds, and nuts. And it's so easy to make! No bread maker or food processor needed. This bread seriously is life changing!
7. Zucchini bread
A sweet bread, more like a cake really, but I thought you deserved a treat 😉 I'm a lover of all breads and cakes made of veggies, as they give intense moisture and flavour, not to mention the health benefits of sneaking in extra vegetables whenever you can for you and your family.
However, this treat can be made healthier still by using a whole grain or gluten free flour and leaving off the lemon glaze.
This is a classic vegan zucchini bread recipe that you can make with your choice of white, whole wheat, or gluten-free flour. This may be the most delicious way to eat zucchini! It's moist and delicious with just the right amount of sweetness and spices. easy to make.
8. Spelt bread
Spelt is a healthier cousin of wheat, and has been cultivated since 5,000 BCE. It is more water soluble than wheat and therefore easier to digest, so great if you have issues with this.
It is also a major source of fiber, protein, vitamins and minerals, so I would definitely give this super grain a chance and try it out on the family before you go for a wheat version maybe.
This recipe could literally not be simpler, and uses only flour, yeast, oil, water and salt; something that you would never get in a shop bought version is such a simple ingredient list.
Spelt flour makes for an amazing and fluffy loaf of bread. Enjoy this easy, quick recipe!
9. Oat flour bread
Another healthy bread that you just got to try is oat flour bread, as it uses only minimum and simple ingredients.
In fact, it couldn't be simpler, because instead of buying expensive oat flour from the shops, you can easily make your own from inexpensive rolled oats. Simply add what you need to your blender or food processor, mix for a few seconds, and voila, oat flour (do make sure that you re-measure it out again before you make the bread, because it will probably come up less after you have ground it up).
As this recipe also contains ground almonds, you are looking at another high fiber, high protein bread that you could eat alone if you so wished and still feel like you've had something substantial.
This Oat Flour Bread post is sponsored by FREEE! All opinions are my own.] This Oat Flour Bread is crusty on the outside, soft on the inside and has a lovely nutty flavour! It's filling and nutritious, and is a good source of protein and fibre.
10. One bowl pumpkin bread
This perfect pumpkin bread had many trials and errors before it became what it is today (according to the wonderful chef that created it), and by Jove, it looks like it was all worth the effort from this lady.
A little sweet, a little savoury, a little spicy; this pumpkin bread can be served any time of the year, not just Halloween, and is not ONLY a treat but a positively healthy one.
Published: · by Demeter | Beaming Baker · As an Amazon Associate I earn from qualifying purchases. Gluten Free Vegan Pumpkin Bread (GF): this moist, classic gluten free pumpkin bread recipe is flourless, healthy! The best dairy free pumpkin bread-made with oat flour! Refined Sugar-Free. Happy Thursday!
11. Low sugar cornbread
I scouted around a bit for this one, as a lot of cornbread recipes seem to be crammed full of refined sugar and I don't really want to post unhealthy recipes.
This particular recipe only calls for 1/3 of a cup,  and you can even use coconut or brown which is slightly better, therefore this one feels like the right recipe for this page.
Cornbread works well with soups, stews and chilis or even as a snack on its own, so this could be a great family favorite that is also pretty good for you.
My favorite Vegan Cornbread is an easy, everyday cornbread recipe made with pantry staples and bakes up perfectly sweet, moist, and tender! Are you ready for the best vegan cornbread ever?! It may even be better than my Sweet Chia Cornbread recipe which I have loved forever!
12. Banana bread
Banana bread is truly a great bread isn't it? It's just so versatile, and can be eaten as a breakfast in itself, part of a breakfast, or a s a healthy snack any time of the day.
You can make your banana bread as nutritious as you wish, especially with this version as it allows you to swap the sugar for chopped dates (which by the way also have so many other health benefits), and you can use a nutritious flour such as spelt or wholewheat. I would personally swap out half the flour for a high protein buckwheat to make it even more healthy, but that's just me.
This 'tried and true', classic vegan banana bread recipe is moist, healthy, and so easy to make. It's egg & dairy free, has an oil-free option, and is the best banana bread ever! I love my vegan banana breads, and have quite a few variations in the recipe collection, like this Blueberry Banana Oat Bread, Buckwheat Banana Bread, and Carrot Banana Bread.
13. Homemade sourdough
Sourdough is my absolute favorite bread of all time, and fortunately for me my local supermarket does the most amazing wholegrain version I have ever tried so I haven't yet attempted to make my own, but my time will come.
This recipe is just so simple once you have your sourdough starter, which you either need to buy first or make your own.
This kind of bread has a chewy texture that I always think is enhanced further if you toast it, but that's my personal opinion. It's also very versatile and can be used for any kind of bread dish, soups, sandwiches, toasties, you name it, it works.
New to homemade sourdough bread or simply improving your craft? Emilie's Everyday Sourdough from her book Artisan Sourdough Made Simple is a fabulous starting point for new sourdough bakers or simply to hone your sourdough skills. Prior to going to pastry school, I'd never tried making homemade sourdough bread, although I had read books about it.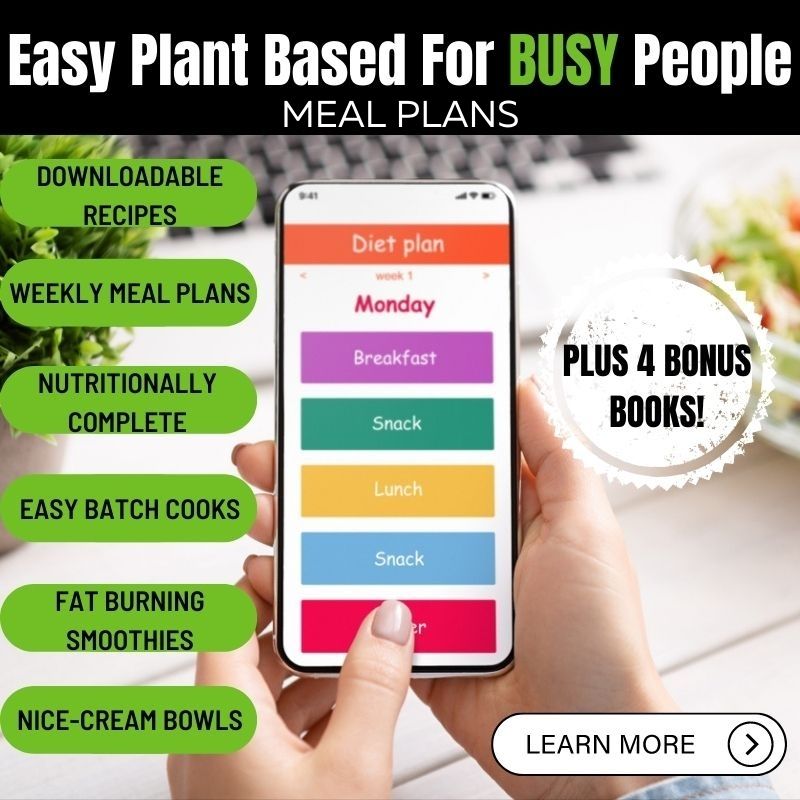 CONCLUSION
Making your own bread may be something you have never thought about doing before, but as you can see it's well worth the effort.
There's really nothing quite like that taste and smell of homemade fresh bread, and you can also guarantee no nasty chemical additives, preservatives or refined sugars when you take the time to make your own.
So, I wish you luck with your bread making, and please feel free to let me know how you get along in the comments section as I would just love to know.
Please don't forget to sign up below↓↓↓ if you would like to receive notifications of new posts from ZestForever on the topic of the plant based diet, tips, guides and meal plans