If you feel like you could do with a protein boost on your plant based diet, then one of the easiest ways to do this is through protein bars. You can literally just grab them and go once you have a batch made up, so minimum effort is required for maximum results.
These healthy and homemade plant based protein bars are not only a cinch to make, but will save you a small fortune compared to the shop bought ones that are usually pretty expensive for what they actually are.
Why do we need protein?
Protein is vital to building and repairing body tissues, and is also a crucial building block when it comes to the growth of muscles, cells, skin, bones and blood. We literally need it for every part of our bodies to function, therefore we need to make sure we get enough, especially on plant based and vegan diets.
High protein plant based foods include:-
Pulses such as lentils, chickpeas, peas, beans of all kinds.
Hemp
Quinoa
Whole grains
Soy products
Millet
Amaranth
Nuts
Seeds
Certain veggies are higher in protein than other, these include broccoli, asparagus, spinach, watercress, Swiss chard and bok choy.
Protein supplements
If you consume lots of the above list in your diet every day then you are probably getting plenty of protein without the need for protein powders and such. However, if you aren't getting adequate amino acids though your diet, OR of you do a lot of training/exercise, then sometimes supplements can be of use to you.
My advice would be to get the majority through whole plant foods, as this will always be a more natural way of meeting your needs.
I have given you some recipes that contain both natural 'whole' protein sources, and others that contain highly concentrated protein powders that will up the protein content of the bar significantly. You should decide what's right for you.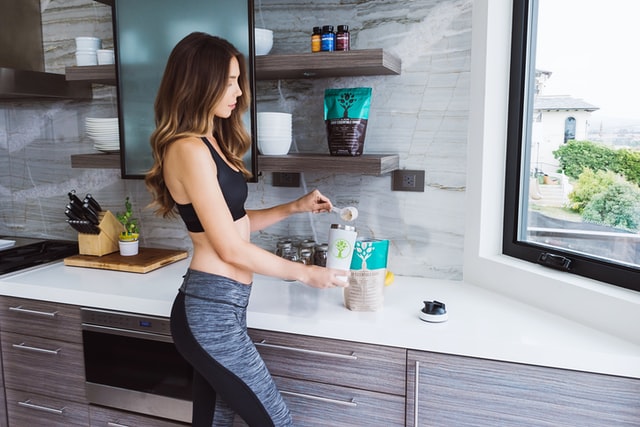 How much protein do i need?
The dietary reference intake of protein for the average adult is 0.8 grams per kilo of body weight. This amounts to roughly 56 grams for your average sedentary male and 46 grams for your average sedentary female. But, this is the amount ONLY to prevent deficiency and not necessarily for optimal health .
The true amount you need depends on many other factors, including age, if you are on a calorie restricted diet, current state of health, current muscle mass, and that's not to mention the fact that when you add exercise into the mix it will change yet again.
If you are a a beginner weight lifter for instance, you will need more protein to help build your muscle mass than somebody who has already built their muscle mass. If you are restricting calories to lose weight, then you should up your protein intake in order to stop your body burning lean muscle mass as fuel.
There are a number of factors when it comes to protein and it's best not to get bogged down in the science of it. Instead follow a healthy diet filled with all the above foods, and maybe chuck some of these yummy vegan protein bars into the mix and you should be good to go.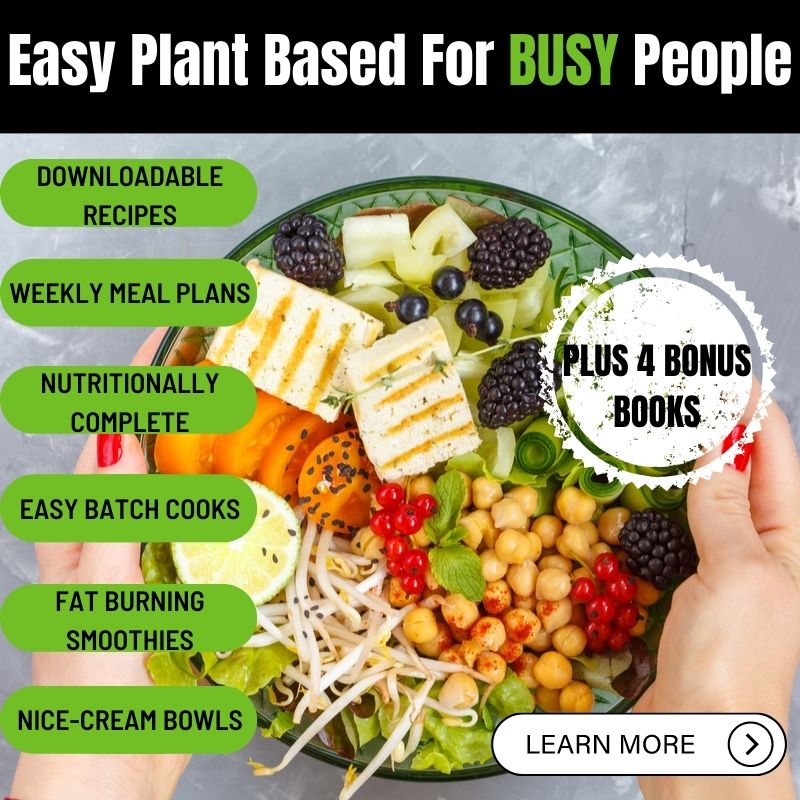 Your plant based protein bar recipes
These bars can be eaten as a breakfast, lunch, snack, as a pre-workout energy bar, or as a post workout protein hit. Some of them require protein powder as an ingredient, so these will be higher in protein than some of the others and more suitable as a post workout snack or breakfast.
1. Amaranth and nut butter protein bars
Amaranth is a gluten free grain that is rich in protein, fiber and micronutrients, and popping it as per this recipe will give it a great texture to your bar.
You can use any nut butter in this recipe, but peanut and almond are good as they are high protein nuts that will up the total amino acid content of these tasty bars along with the plant based protein powder.
These are pretty high in maple syrup, so I would definitely eat these specific bars after a training or exercise session to help re-glycogenate the muscles.
2. Date, chia and walnut energy bars
These bars are the perfect all round meal or snack due to the fact that they contain all the macronutrients of fat, carbs and protein to keep you full for hours.
You could eat these for breakfast, a light lunch, snack, or pre and post work out they are that good!
The chia and walnut's healthful omega 3 fats will be kept in tact due to the fact that these bars are RAW. Omega 3's at breakfast help fire your brain up for the day, and may also help with long term memory according to this PubMed study.
The fact that this bar is packed full of dates is another of its great selling points as dates are nutritional powerhouses of low GI nutrients and fiber. They will give you a slow release of energy over a sustained period, making them perfect for any meal of the day.
3. Nut-free hemp and coconut granola bars
Some people cannot eat nuts, therefore this bar may be right for you if you are allergic or intolerant. Its main source of protein comes from the hemp and other seeds, so no protein powders involved here. It's also a very low carb keto bar coming in at 1.4g of net carbs per 30g bar.
As with most other thing hemp, its seeds are also a true superfood. High in protein and essential fatty acids, they also contain superior amounts of vitamin E, phosphorus, potassium, magnesium, sodium, calcium, iron and zinc – now that's impressive huh?
4. Carrot cake protein bars
Mmm, now these look amazing! You need a little protein powder for this recipe but you can use any kind that you wish, and if you don't have a protein powder then just use a little extra coconut flour, no worries.
These bars are raw, very low sugar, and very coconutty due to the fact that they contain coconut flour, oil, milk and flakes.
5. Chocolate and peanut butter protein bars
These bars are really simple to make and contain only 5 ingredients. You will definitely need a chocolate flavour protein powder for these as that is one of the main components of the bar, but this is what makes them so delicious.
Make sure you always buy protein powders that are very low in sugar (or use only natural sweeteners), as you do not want to be loading up on the carbs too much in a protein bar. Please check out my picks of healthy protein powders if you need help with this.
The main sweetness in these particular bars comes from the mashed bananas and dark chocolate chips (go for as dark as possible to again keep the refined sugar low).
As these are very high in protein they would make a great breakfast or post workout protein boost.
6. Vegan keto protein bars
This keto bar has 15.7g of net carbs that can be lowered the darker the chocolate you use. They are also free of protein powder and instead use nutritious sunflower, hemp and coconut.
These bars are high in calories, so probably best for use as a pre or post workout snack when your metabolism is burning at its highest rate. Or, fine if you don't need to watch calories of course, but not all of use are blessed in that department.
https://kindandketo.com/recipe/best-homemade-vegan-keto-protein-bars/
7. Cookie dough protein bars
These delicious bars contain plant based protein powder so come in high on the protein scale, thus making them great post workout.
They also contain nutritious raw almonds, blood sugar lowering cinnamon, and the ultimate training food that is dates. Dates on their own are well used in the world of athletes and endurance trainers due to the fact that they are  have a unique macro nutrient profile similar to energy gels, making them perfect for exercisers.
8. Superfood energy bars
These amazing energy bars get their protein content from quinoa (you don't even have to cook it first), sunflower seeds, pumpkin seeds and almonds.
As they contain the antioxidant rich dried fruits of medjool dates and raisins, it makes these bars a great pre-workout snack that will give you all the energy you need to power you through your training session no problem. They would also be a great energy booster breakfast due to the natural sugar in those fat burning dried fruits.
If you are not a honey eater, then swap it out for maple, agave or some other sweetener of your choice. If you do use honey, always go for the good quality, unpaturised varieties as they are far more nutritious.
9. Fig and almond snack bars
If you are on a plant based or vegan diet, then getting your calcium from plant foods is very important. Why do I mention this now? Well, because these very simple 4 ingredient bars contain one of the highest sources of plant based calcium that is figs, which are also an amazing fiber rich food too.
These bars are raw (which is always healthier than destroying precious nutrients with heat), and their other main ingredient of almonds boosts the overall protein content, not to mention adding more calcium, vitamin E, magnesium, riboflavin and potassium.
These bars would be either a perfect, on-the-run breakfast, pre-workout energy booster, OR just fantastic for the kiddies lunch boxes.
10. Pistachio and raspberry energy bars
These bars look like there is a bit more effort involved in them than some of the others, but just take a look at them. They are totally worth it right? Anyway, they still only take 20 minutes to make!
There's a LOT of antioxidant rich pistachios and almonds in there; both of which are among the highest protein nuts, so we're talking  a good amount of protein too.
They look like a real treat, yet still super healthy. I also reckon you could package these up as a healthy gift for somebody you care about (if you don't scoff them all yourself first that is).
https://theloopywhisk.com/2017/07/28/pistachio-raspberry-homemade-energy-bars-video/
11.  Peanut butter and chickpea protein bars
These FAST and EASY protein bars come in really high on the protein scale, especially considering that they don't contain any isolated protein powders. Nope, these delicious bars pack a 9g protein hit AND are considered whole foods plant based!
These are completely refined sugar free, and contain all the low GI ingredients of dates, peanut butter, and chickpeas. They will keep you satiated for a period of time, and make a great pre or post workout snack, an on the run breakfast, or an afternoon slump pick-me-up.

CONCLUSION
As you can see, making your own protein bars will save you a LOT of money in the long run than buying expensive shop versions. You can also have complete control over added ingredients such as refined sugars, preservatives, and any other nasty ingredients that may be lurking in commercial bars.
Always eat protein bars in moderation if you don't want to consume too many calories. Everything you eat still needs to be burnt off regardless of its health status.
If you like these protein bars, you may also like my pick of the tastiest, healthy brownie recipes too. Some are high in protein and make great pre and post workout snacks.
Thank you for coming to this website today, and I hope this post has been of value to you. Please drop by again soon, or even better, why not sign up to our newsletter below↓↓↓ and never miss an exciting post from Zestforever again on all the latest, tip, guides, recipes, meal plans and so much more!