Who doesn't love a warm chocolate brownie with a steaming cup of tea? Or, as a sweet afternoon treat to pick you up for the rest of the day?
Brownies are so popular because they have it all – chocolate gooeyness, richness and sweetness; 0h, they are just so perfect! In this post you will find my pick of the top 10 chocolate brownie recipes that are healthy, plant based, and SO delicious you would never know you were eating something that is actually good for you too.
You will find that most of the ingredients in these recipes come from whole plant foods, which are way healthier than all the refined sugars and oils that you find in your average brownie. And a major plus point of some of these delicious treats is that you can actually eat them guilt-free ANY time of day and not have an unnatural blood sugar spike.
I have included some raw brownie recipes on this list, as raw foods in general are much healthier, have living enzymes in them, and in general contribute to better digestion.
Healthy sugar substitutes
When doing any kind of baking, you can swap refined white sugars for natural and healthier sweeteners such as the following:-
Maple syrup
Xylitol
Natural stevia
Date paste (here's how to make it)
Agave nectar
Mashed banana
Apple sauce
Monk fruit extract
Coconut sugar
Using any of these sweeteners is better than using refined white sugar, BUT they still need to be used in moderation if you don't wish to gain weight. As a whole, these healthier sugars are made up of more complex carbohydrates, though some are higher in fructose which can contribute to weight gain, and the reason why moderation is always key. But, they do all contain way more nutrients than your average refined sugars, which is why I only ever use them in my baking.
Healthier fat substitutes
I try to stay away from oils as much as possible, as they are just not as healthy as a 'whole' fat source. Sometimes I relax this rule in desserts bacause they are usually a treat; but I still make sure I go for the healthier kind such as olive, cacao and coconut; and not butter, margarine or vegetable shortening.
Here are some examples of healthier fat alternatives you can use in your baking:-
Coconut oil (in moderation)
Olive oil (in moderation)
Cacao butter (in moderation)
Macadamia oil (for raw desserts)
Avocado oil (for raw desserts)
Almond flour
Quinoa flour
Other nut or seed flours
You will find that you can not only make brownies from these healthier versions of fats and sugar, but almost all of your other favorite treats can have their usual fats and sugars substituted for these healthier versions too, without compromise on flavour or texture (in fact, I think baked goods taste better with these more healthful alternatives, believe it or not).
Below is a list of the highest rated healthy brownies on the web from some well-known bakers. I have tried to find different types, with different ingredients to suit all taste buds, but I'm willing to bet they all taste amazing, and over time I shall be testing them all myself.
Top 10 Healthy Chocolate Brownie Recipes
1. Weight loss brownies
I though we'd begin by being extra good and go for the weight loss brownie. This one I know will be amazing because it contains what I always think is one of the little talked about secret ingredients of a vegan brownie, and that is black beans.
The black beans really do make the brownie, as they give it such delightful texture you could easily think you're eating a regular brownie (this has to be tried to be believed).
The raw cacao powder (you don't necessarily need to use raw as it probably won't make much difference considering you are going to cook it anyway), plus all dark chocolate chips will make this brownie super rich and luxurious. Put it this way, you definitely won't be feeling like you are eating a weight loss brownie.
Who doesn't like brownies?!? Being healthy doesn't mean you have to throw out all desserts and live off of kale. Every batch I make of these "weight loss brownies" is gone in less than 24 hours. You would NEVER know that the secret ingredient is Black Beans!
2. Sweet potato brownies
These super simple brownies contain only 5 ingredients and our completely flour free!
I don't know if you're freaked out by using vegetables in brownies; or any other sweet treats for that matter, but I promise you, it works. Not only can sweet bakes be enhanced by the addition of all kinds of vegetables (I've seen carrot, courgette, marrow, beetroot, butternut squash, and avocado also added to various cakes, muffins, puddings and brownies since I have been plant based), but it also makes them WAY healthier.
Adding veggies into treats is also a great way of getting one of their 5 a day into your kids. So knock up a batch of these simple brownies and the kids will love you for it.  If you keep the chopped chocolate of the dark variety, then the refined sugar content of these brownies will be lower still.
Disclosure: This post may contain affiliate links. These Flourless Sweet Potato Brownies are made with just 4 ingredients and are a healthy paleo, vegan-friendly dessert that everyone will enjoy! They're super moist and you can't even taste the sweet potato. If there's one thing I love, it's brownies.
3. Raw vegan brownies
Keeping foods in their natural state (and not destroying nutrients though cooking) is by far the healthiest way to eat with most foods; and the ingredients in this delicious raw brownie are no exception to that.
It's main ingredients of walnuts and almonds are both high in the healthy fats that would otherwise be compromised by heating, so keeping this one raw will do you many favours on the health front.
Personally, I also love the texture of raw brownies, and if you own a dehydrator you can alter the texture again by dehydrating them on a low setting.
If you wish to keep these brownies as healthy as possible, then you can either omit the frosting or use a healthier sugar alternative in it.
As of March 13, John and I have been married five years. We did it! To celebrate I'm sharing 20 random facts about us that you may or may not know. Here goes. John hates the smell of brownies baking (hence this no bake recipe).
4. Fat free brownies
If you can't eat oils for whatever reason then these brownies are fat free in that respect, though they do have some 'whole' fats in the form of flax meal and walnuts. These are healthy, omega rich fats though, and should not contribute to weight gain when eaten in moderation.
Other than that, these brownies are probably going to be more like a 'traditional' brownie, due to the fact that flour and sugar are used. So, these are not refined sugar-free and definitely need to be eaten as a treat (not a breakfast like some of the more healthier varieties on this list can be).
I'd make these for an occasion, rather than something to eat everyday just as a snack.
Updated on | Posted on | By | | This post may contain affiliate links. Read my disclosure policy here. These vegan brownies have no added oil and are wholegrain, making them the perfect healthy treat for anytime. This is the most scrumptious vegan brownie you'll ever make and eat, guaranteed, and it's both wholegrain and oil free.
5. Wholegrain brownies
Chocolate covered Kate has been nominated as one of the top 25 food websites in the US, so I'm presuming this recipe will be a good one.
I like the fact that it will still taste like a traditional brownie due to the flour, but it's spelt flour which is high in fiber and other nutrients, therefore making it healthier than your traditional white.
You can mix the sugar up a bit to make it lower GI. I would probably go for a mix of coconut sugar and Xylito/stevia to cut the sugar content down further.
Healthy Brownies and Baked Goods This homemade vegan brownies recipe is soft, rich, fudgy, dangerously chocolatey… and surprisingly vegan! by Chocolate Covered Katie NO black beans NO flaxmeal NO coconut flour NO tofu NO dates I do love brownie recipes that contain the ingredients listed above, and my Sweet Potato Brownies are super popular with readers…
6. Fudgy paleo vegan brownies
These brownies are completely gluten free, Paleo and lower carb than most of the others.
Eating the Paleolithic way is said by many to be best for health as it's how our ancestors used to eat, meaning our digestive systems are optimised for such foods as fruit, veggies, nuts and seeds. Of course, this traditionally would have meant meat and eggs too, but there are now many plant based Paleo eaters, so things have moved on.
Published: · by Demeter | Beaming Baker · As an Amazon Associate I earn from qualifying purchases. Welcome to the ULTIMATE Fudgy Paleo Vegan Brownies Recipe. Yep, the ultimate. Or, should I say the best paleo brownies recipe EVER?
7. VERY healthy brownies
Now these brownies are probably one of the top healthy recipes on this list, due to the fact that they use black beans (for extra protein), pistachio nuts, and date paste for sweetness.
Dates are one of the most healthiest, low GI, highly nutritious fruits out there, and are also an amazing training food for both pre, during, and post workout. So there you go, these brownies could be a perfect snack for you fitness fanatics out there.
The next time you're craving rich, chewy, densely chocolaty brownies, make a batch of these. Cooked black beans keep them lusciously moist, while date syrup (also called date molasses) lends a caramel-like sweetness.
8. Chickpea blondies
These are more of a blondie than a brownie I know, but they do have chocolate chips in. And, also offer similar brownie texture, so I've allowed them on the list. Plus, they're delicious. I have personally tried and tested these babies!
Another great feature of these blondies is they are super high in protein, due to their main ingredients being peanut butter (yum) and chickpeas, so again, a perfect pre or post workout snack too.
Also, their sugar comes from mostly maple syrup; so much healthier than your average cane sugar, and more of a guilt-free snack when eaten in moderation. I'd probably go for a dark chocolate chip to keep sugar content as low as possible. Remember, you don't actually need to use chocolate chips specifically in any recipe, you can just chop up a bar of chocolate with a big knife – it all melts in anyway!
Remember back in 2012 when putting chickpeas in cookie dough and in blondies were all the rage? Well, the chickpea trend is happening all over again and I can't say I'm mad about it. They're actually my favorite legume. This particular recipe just so happens to be an Ambitious Kitchen reader favorite recipe and one of my most popular.
9. Dehydrated walnut and pecan brownies
For the ultimate healthy brownie you can't beat this raw pecan and walnut version, sweetened only with dates and liquid stevia (though I'm certain you could even leave that out if you don't like too much sweetness, plus there's already dates in there to compensate).
You are getting a really good hit of those heart healthy omega 3 fats from the walnuts and pecans left in tact through this no bake method. Look out amazing skin, here you come!
You don't actually need a dehydrator for these; instead you can just slice and refrigerate. Makes an awesome, healthy breakfast in itself.
This post may contain affiliate links. Please read my disclosure and privacy policy. These brownies are about to make your week a lot better. They are raw, vegan, and pack a nutritional punch! Thanks to all the walnuts, pecans and dates loaded into these bars, you'll get a dose of fiber, antioxidants, and healthy Omega 3 fats in each fudgy bite.
10 Extra fudgy brownies
This recipe had me at 'extra fudgy', because who doesn't love an extra fudgy brownie right? Seriously, it's brownie heaven when you get the spot hit with that that specific texture that you crave in this tempting treat.
This is a brownie that you would save for a treat, rather than an every day occurrence due to the fact that it contains refined flour and sugar.
However, I would personally use a whole grain or spelt flour, and maybe coconut sugar for that caramely taste. This will make it a little bit healthier (what can I say, I just can't help myself).
The thing that stood out for me in this specific recipe is that it contains coffee, which will give it a much deeper flavour and probably contribute to the 'extra' fudginess that it boasts.
You know what hits the spot absolutely every single time? Brownies. They are the great dessert fail-me-not. These super fudgy, melt-in-your-mouth, and outrageously chocolaty Vegan Brownies are THE brownie of the moment. They're made without butter or eggs and contain a number of healthy ingredients, but they taste so sublimely rich, even non-vegans will find themselves polishing every crumb from the plate!
11. BONUS Decadent Chocolate Fudge Cake
To finish up, I thought I would add my very own delicious chocolate cake recipe that I just perfected to taste like a proper Devil's Food Cake but totally healthy!!
Honestly, this cake is the stuff of dreams, and if you like chocolate brownies then you'll love this too. It's one of those plant based gems that tasted like a very naughty treat, but you can in fact eat it for breakfast.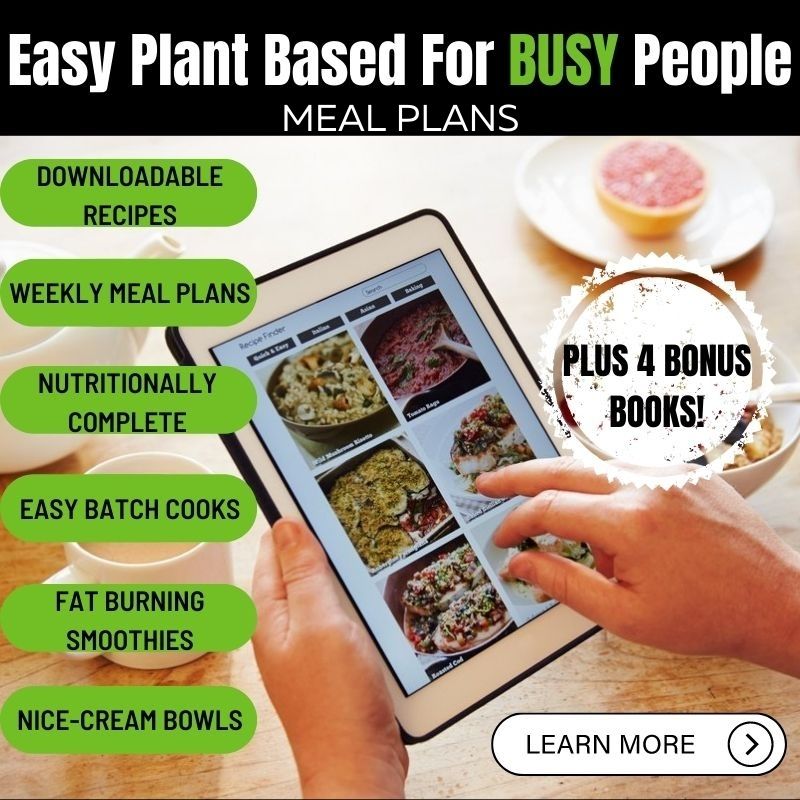 Thank you for visiting this website today. I hope you find your perfect brownie here; or maybe you will need to bake them all just to find your perfect match 😉 Either way, enjoy!
If you would like to never miss a post from ZestForever again then why not join up below↓↓↓ to our email list and receive all the latest recipes, tips and guides from the world of healthy plant based eating.