I find that it's easy to spend a fortune on protein bars as they often come in at £2-3 a pop, and that's not great when you like to eat them every day like I do.
This homemade peanut butter protein bar recipe with chickpeas is WAY less expensive. In fact, you can make 8 homemade bars for the price of ONE shop bought bar. Now, that's a bargain! Plus, you're also not getting all the refined sugars and isolated proteins that come in your average shop bought bar.
Not only are you saving £££, but like most of our recipes at ZestForever, they use minimal ingredients and take no more than half an hour to prep and bake.
We don't believe in wasting time in the kitchen when eating the plant based diet. We know you are all BUSY people who often find yourselves cooking separate meals for other family members (which can quickly turn into a time consuming nightmare), therefore, we always endeavour to bring you tasty food the fast and easy way.
How To Use Protein Bars
Most people think that protein bars are just for those doing some kind of hard core training, or for someone who is trying to bulk out with muscle mass. This is not the case, especially so for plant based eaters! Sometimes it's handy to have something on hand that you know is healthy, at the same time giving you a good protein hit as well as filling you up.
You can eat these bars as a nutritious on the run breakfast, an afternoon snack that will perk you up if you're having and energy dip, OR they make a great pre or post workout fuel food.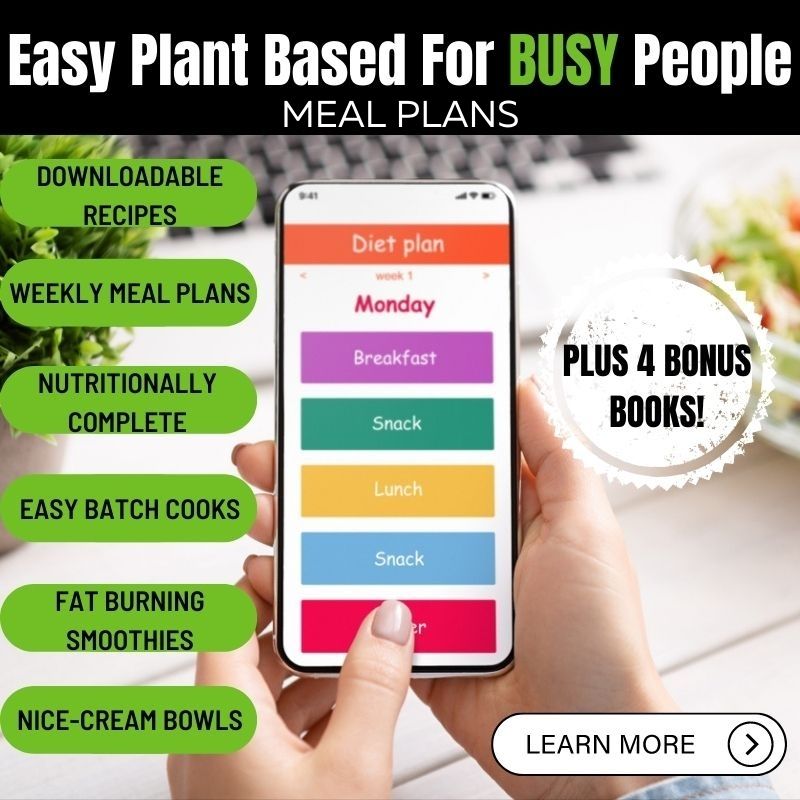 Protein Bar Nutritional Profile
These bars are also full of low GI, healthy ingredients. Here's the nutritional breakdown of the most prominent ingredients:-
PEANUT BUTTER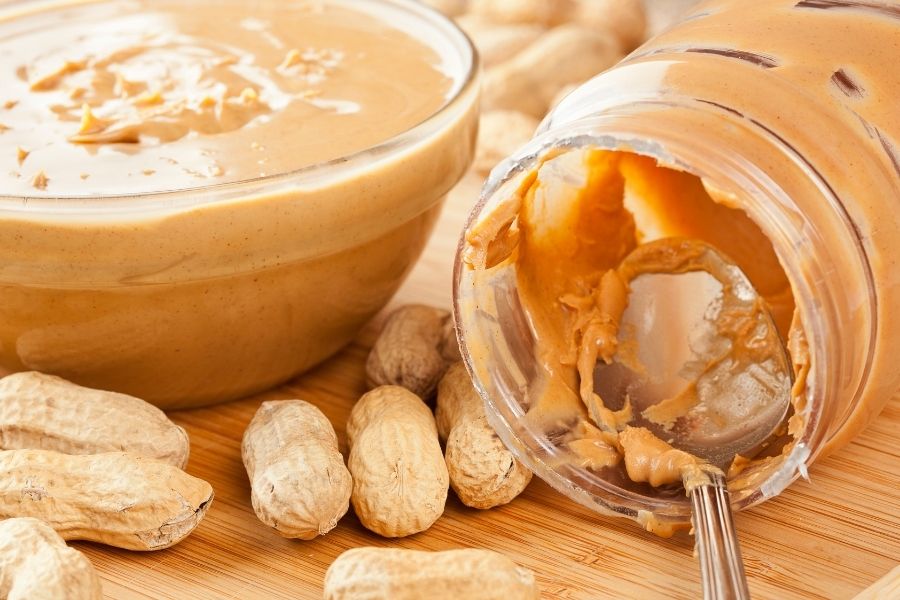 100% peanut butter is creamy, whole foods plant based, full of nutrition, high protein, high fiber, can help lower bad cholesterol, and is low GI so won't cause an insulin spike. It's also very versatile and can be used in many dishes, both savoury and sweet peanut butter treats alike.
Peanuts also have a myriad of vitamins and minerals including:-
Arginine
Folate
Magnesium
Vitamin E (great for skin)
Copper
CHICKPEAS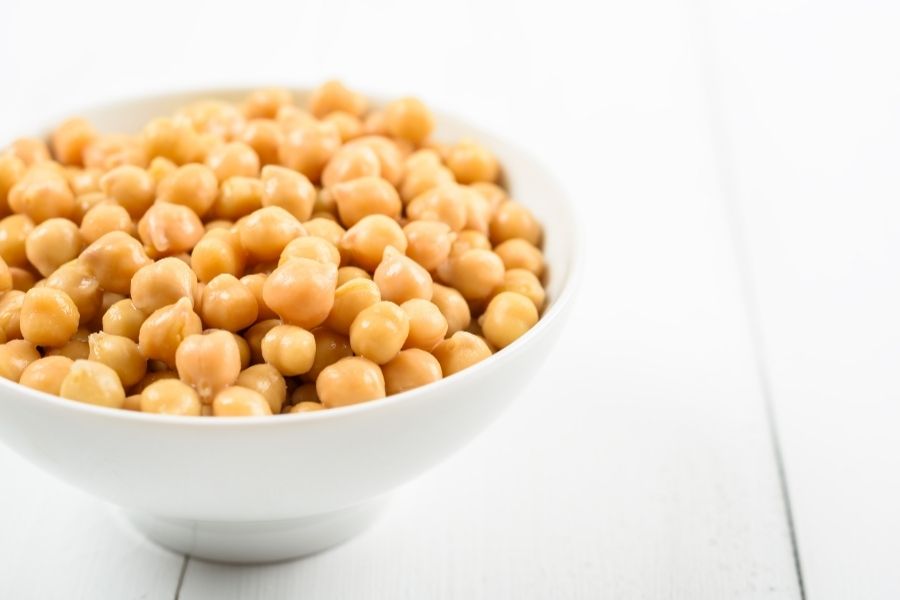 Chickpeas are a popular food among plant based eaters, and for good reason. They are an inexpensive source of protein, and can be the star of many meals. You can use the humble chickpea as the protein and/or carbohydrate element in you meals because it is just so versatile.
This amazing pulse is also a great source of fiber, aids digestion, and can be very useful in weight management due to it being low calorie, low fat, and high fiber. Chickpeas are also low on the GI scale (as with peanut butter), thus making these bars in themselves a great weight loss food/meal replacement if you use the only very darkest of chocolate in them.
Chickpeas also contain some great vitamins and minerals, including:-
Folate
Iron
Phosphorus
Copper
Manganese
DARK CHOCOLATE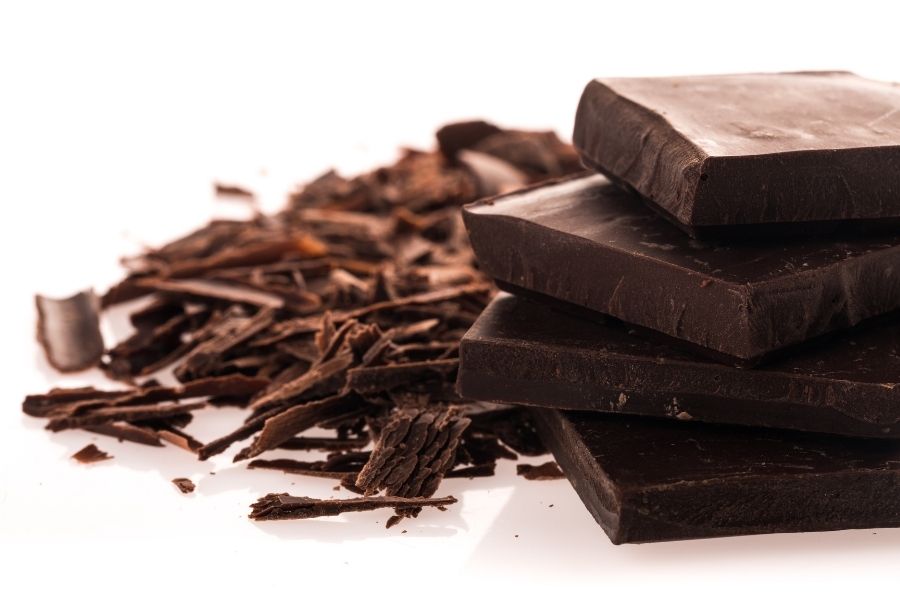 Whenever I'm cooking, I only ever go for the 85% cacao or above dark chocolate because this keeps the sugar content to a bare minimum. I will then sweeten the bake (if I need to) with dates, other dried fruits, xylitol, or a little maple syrup. All of those sweeteners have a lower GI than refined, white sugar.
But, the cacao bean itself is a rich source of nutrition. It's packed full of the antioxidants and flavenoids that have been shown in studies to be heart healthy, lower blood pressure, and improve your blood flow to the heart and brain.
Dark chocolate also gives an intense chocolate flavour to any bake, and the reason why I have added it to these protein bars, but, you can leave it out if you're not a fan and add something else instead.
Dark chocolate and anti aging
Cacao's high antioxidant value is also great for anti aging of the skin. It is antioxidants that help protect us from the free radical damage that ultimately ages us faster than we should, so eating lots of antioxidant rich foods, along with using some other natural anti aging supplements can keep you looking younger over time.
Dark chocolate and mood
Dark chocolate is a great mood booster (tell us something we don't know). It can make you feel happy because it stimulates the production of endorphins – the brain chemical that is responsible for making you feel pleasure. It also contains serotonin, another chemical that boosts mood.
Dark chocolate vitamins and minerals:-
Iron
Magnesium
Copper
Manganese
Potassium
Phosphorus
Zinc
Selenium
DATES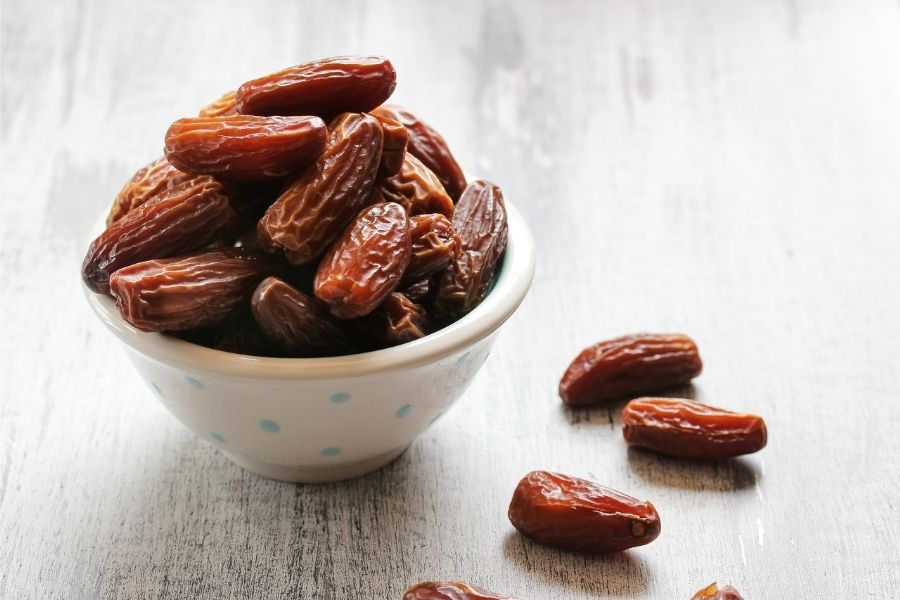 There's so much to be said about dates. They truly are one of Nature's superfoods that are completely underestimated. Their soluble and insoluble fiber help to lower bad cholesterol and triglycerides, thus making them a heart healthy, sweet and absolutely delicious treat.
Bone health
Dates are high in calcium and phosphorus, making them great for bones and teeth. As a plant based eater, you want to make sure you are obtaining good levels of calcium daily. You can do this by making sure you eat from these high calcium plant based foods as often as possible, as well as munching on a couple of dates.
Anti inflammatory
Dates are an anti inflammatory food that can help lower chronic inflammation in the body (along with a plant based diet, of course). Chronic inflammation contributes to all kinds of aches and pains in the body; as well as certain autoimmune diseases, arthritis, and inflammatory bowel disease.
Dates are know as 'Nature's candy', and are a gooey and delicious treat that come in low on the GI scale. They also come in a very convenient package, so are easy to grab and go, or take to the gym. A perfect, refined-sugar free treat for the kids too.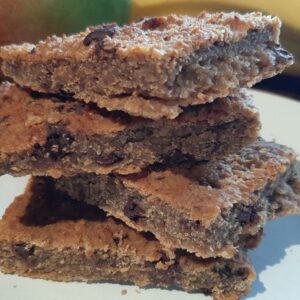 Homemade Peanut Butter Protein Bar Recipe
Plant based high protein bars with chickpeas and peanut butter
Equipment
Mixing bowl

Roughly 12" by 6" baking tray

Wooden spoon

Tin foil
Ingredients
8

pre-soaked dates

½

cup

sugar-free peanut butter

crunchy or smooth is fine

1

can of chickpeas

skins removed

¼

cup

buckwheat flour

you can use oat, almond or coconut if you prefer

50

g

dark chocolate of 85% cacao chopped roughly into small chunks

or use chocolate chips

2

tbsp

plant milk

1

tbsp

maple syrup

1

tsp

vanilla extract

¼

tsp

bicarbonate of soda

½

tsp

of baking powder
Instructions
Pre-soak your dates for about 10-15 minutes before you begin, in a little water.

Pre-heat oven to about 180 Degrees (350 F).

Pre-line a baking tin (the size of roughly 8" by 10") with either parchment paper or tin foil. I used an 8" by 12", but didn't push my mix all the way to the end. You want your protein bar dough to be about 1/2 an inch thick when pressed down, for even cooking.

Drain, rinse and de-skin you chickpeas. This may take about 5 minutes but it's crucial to do this in order to get a smoother texture, as those highly fibrous skins don't break down in your food processor very well. It's very easy to do, you just squish them gently between your fingertips and the skin will just slide off.

Add all of the ingredients, apart from the chocolate (or any other add ins you're using) to your food processor. Be sure to remove all pips from your dates in this process.

Blend your dough mix on high speed until as smooth as you can get it. You need this mix to be a very thick doughy texture, but you will have to keep scraping down the sides in order to achieve this. If you need to add a dash more plant milk to get a good spin going, then feel free. But, do keep this a very thick dough texture as much as possible.

You probably won't get your mix super smooth, but that's fine. A little texture is good!

Once you have got your dough ready to go, add your chocolate chips (or other add ins of your choice) and mix to combine.

With a wooden spoon, scoop out your mix into your lined baking tray (about 12"by 6"inch) and press down firmly. This may be a little arduous because the mix will be so thick and claggy, but make sure you get an even press on it. You need it to be roughly 1/2 an inch thick all over. You don't need to necessarily take your mix to all the edges of the pan if it means it will end up too thin.

Bake on the middle shelf of your oven for about 20 minutes.

Remove from oven. Pull out your bake from the tin by its parchment paper or foil and lay on a flat, heat proof surface.

Cut out 8 equal indentations. You don't need to cut all the way through, just most of the way. This will help stop your protein bars from crumbling when you cut them up properly later on.

Pick the whole thing up again by the edges of the paper or foil, then put on a wire wrack to cool.

Once completely cooled, remove your protein bars from the wrack and put back onto a flat surface. Cut all the way through, then gently pull off your parchment paper or foil. Be very careful with this process as they may still be a little delicate.

Place in an air-tight container, and refrigerate to harden them up further.

You can store these in your fridge for up to one week.

You may wish to exchange the dark chocolate for dried fruit, chopped nuts, seeds or desiccated coconut. Or, anything else you wish to be creative with.
Video
Notes
APPROX 9G OF PROTEIN PER BAR
Cookie Dough Mix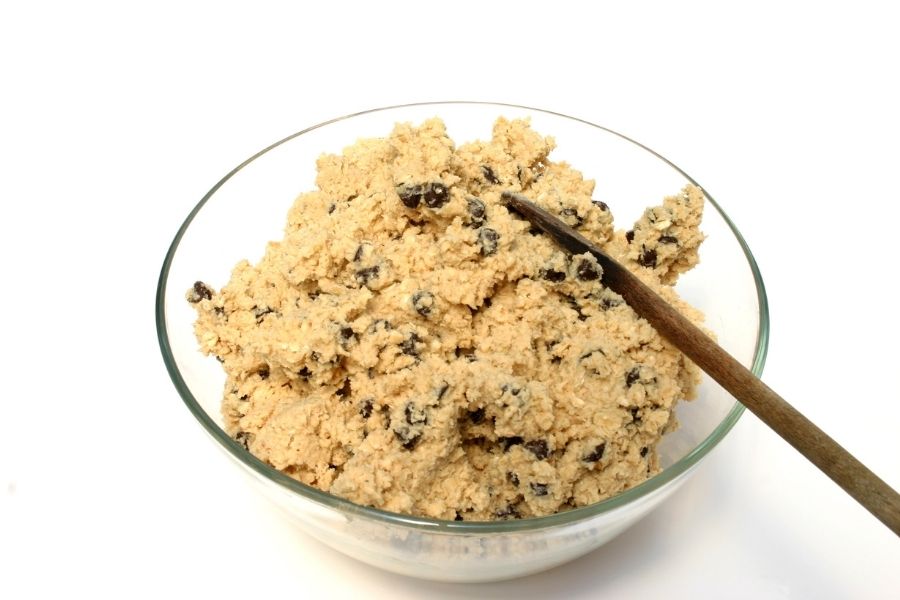 This homemade protein bar mix, before it is cooked, makes an excellent, much healthier version of classic cookie dough. You can eat it raw, as it only has plant based ingredients that don't actually need cooking. There's nothing that will harm you in therefrom being raw.  This children will love it – so will the adults 😉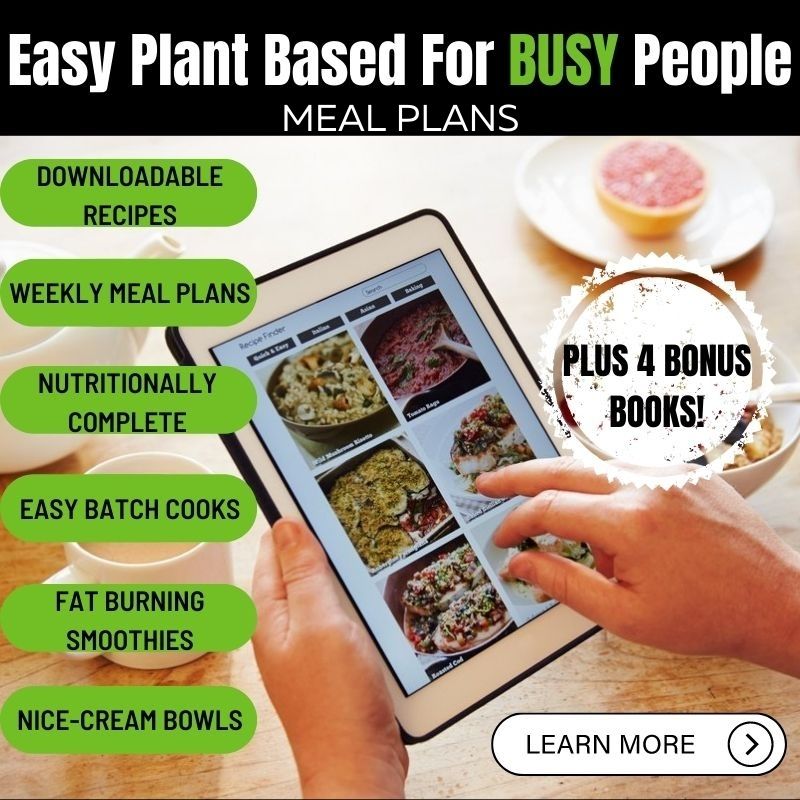 CONCLUSION
As you can see, you don't need to spend a fortune on peanut butter protein bars. Make your own to be sure you are getting top quality nutrition free from refined sugars, preservatives, and isolated proteins.
These bars will make an excellent addition to your healthy plant based diet.
For more quick and easy recipes please check out our Fast & Easy Meal Plans where you will learn lots of tasty new meal and snack ideas that you will use for a lifetime.