Who doesn't adore a chocolate muffin? I know I do!
Chocolate cake, muffins, cookies… ANYTHING chocolate is right up my alley! That's why this is the best double chocolate muffins recipe, because it's 100% healthy and completely oil free. I mean, you can literally eat these any time, and guilt free (in moderation, of course).
These muffins are healthy enough to eat for breakfast too, just like our famous eggless French toast!
Just grab and go on a busy morning, and you can be sure you will be getting an antioxidant rich, energy boosting breakfast that will keep you fueled for hours.
They also make a great pre-workout snack, due to the fact that dark chocolate will give you a mild caffeine type boost that can help fuel a workout. Plus, the high fiber banana will also give you a slow burn of energy to keep you going for longer during your fitness session.
Your  average shop bought muffin nutrition
Most muffins are notoriously high in calories. Have you ever checked the nutritional value of your average muffin? You'll find they mostly come in at a whopping 5-600 calories, if not more, EACH! Seriously, I don't even know where all this overload of calories is even coming from in your average junk food muffin, BUT I'm guessing from an overload of unhealthy, refined oils and sugar.
These are NOT nutritious or good foe you in any way, shape of form and should be avoided at all costs!
Well, guess what? Our decedent muffins contain NO refined oils and only minimal sugar. Not even 1.5 teaspoons in each if you use dark chocolate, so these muffins are in a completely different ballpark to your average shop bought ones.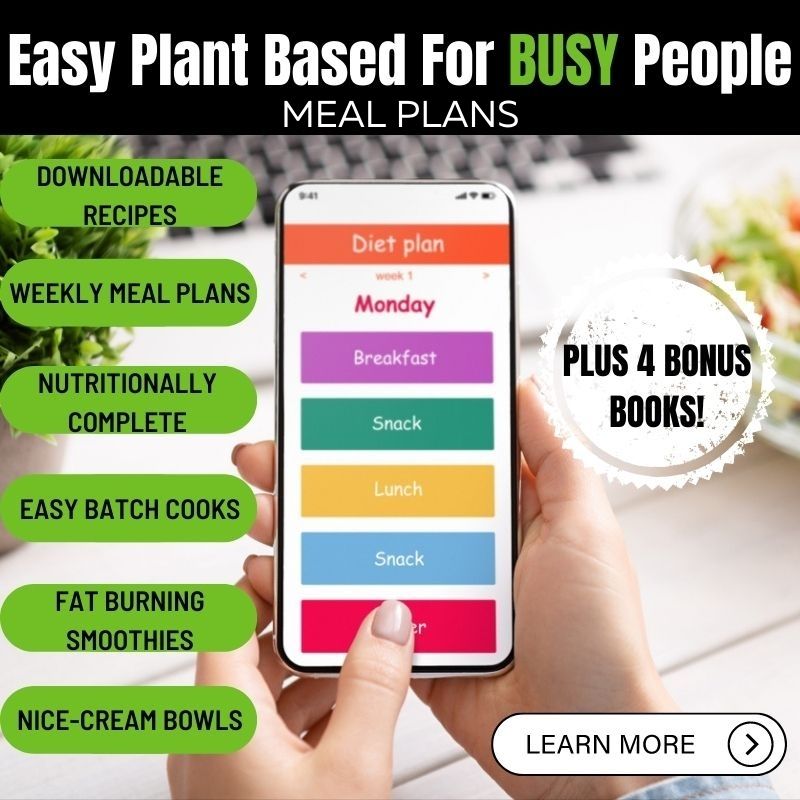 Dark Chocolate Health Benefits
Ok, so these muffins are a chocolate lovers paradise, that goes without saying. But, did you know that dark chocolate in itself actually has a myriad of health benefits?
That's right, and the darker you go, the better in terms of these wonderful benefits. This is because, not only will you be consuming way less sugar with an 85% cacao bar for instance, but you'll also be getting way more of the cacao bean's potential health boosting antioxidants and flavenols.
ANTIOXIDANTS AND FLAVENOLS
Dark chocolate is rich in both of these, in fact, studies show that the cacao bean's antioxidants and flavenols are  higher than blueberries and pomegranates. However, this can depend on the brand of chocolate you use, and also the source of the cacao bean, but it's still very high regardless.
A diet rich in antioxidants and flavenols can help protect your cells from the free radical damage that can ultimately age you prematurely, and even lead to disease.
Free radicals are produced when the body is exposed to environmental toxins, cigarette smoke, junk food, alcohol, excess sun rays and industrial chemicals, among other various factors. It's hard to get away from most free radical causing conditions, that's why a diet rich in antioxidants can really help neutralise and negate this damage.
WEIGHT LOSS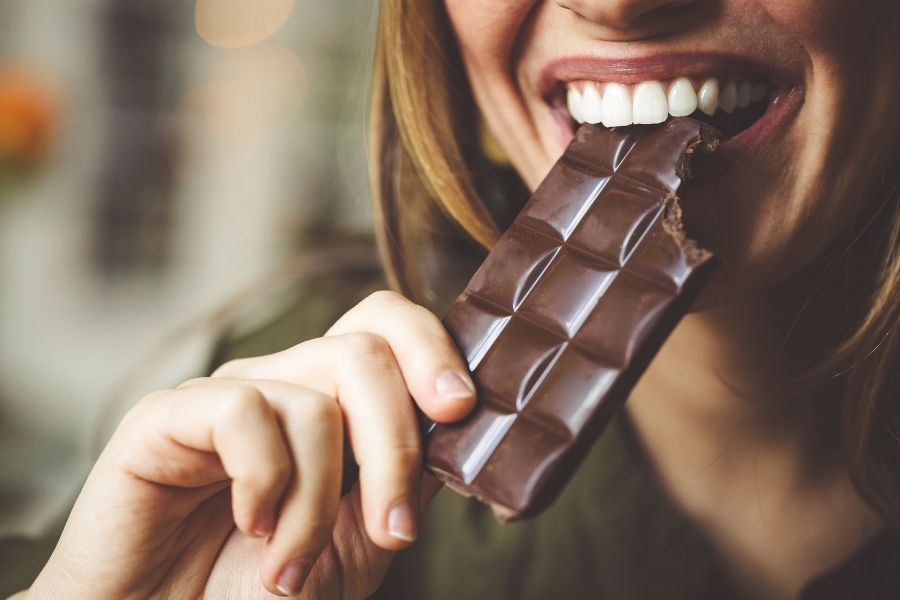 Yes, sounds crazy, but it's true! Moderate amounts of dark chocolate can help with your weight loss efforts, mainly due to the fact that it's so satiating. Because of its creamy indulgent texture, you only need a few squares to feel like you've had your chocolate quota.
Dark chocolate can also reduce cortisol levels (meaning it can help lower your stress levels). Cortisol is the hormone released when you are stressed out, and which can send you into an emotional eating pattern and ultimately weight gain. So, conversely, and completely different to its milky, sugary counterpart, dark chocolate can actually help you to lose weight.
You may also find that a bit of dark chocolate, or a simple homemade chocolate rice cake can give you an energy boost, due to it's low GI carbs and the slight amount of caffeine you get in it, so eat some before your exercise for a boost. Definitely helps give you a second wind if you suffer that mid-afternoon slump too.
Dark chocolate Nutritional Profile
Per 100 grams of 70% + cacao chocolate:-
FIBER – 11g
IRON – 67% RDI
MAGNESIUM – 58% RDI
COPPER – 89% RDI
MANGANESE – 98% RDI
POTASSIUM
PHOSPHORUS
ZINC
SELENIUM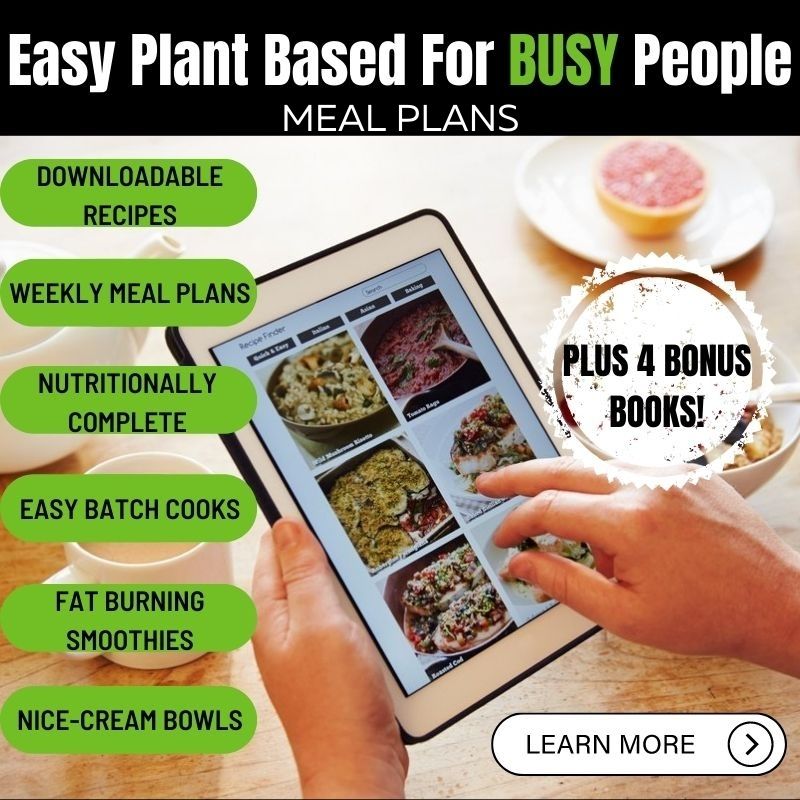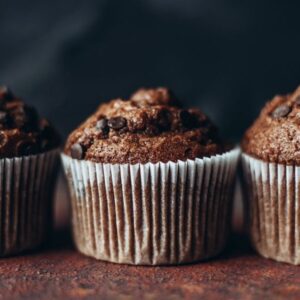 Double Chocolate Muffins Recipe - Plant Based!
Delicious, double chocolate muffins are perfect for breakfast or snacks
Equipment
Large bowl

Wooden spoon

12 cupcake cases
Ingredients
⅓

cup

100% cacao powder

⅓

cup

boiling hot water

1 ½

cup

spelt or wholemeal flour

2

large ripe bananas

or 3 x medium/small ripe bananas - the riper the better for sweetness!

½

cup

coconut sugar

or xylitol if you want even lower sugar muffins

⅓

cup

plant milk

1

tbsp

tablespoon of apple cider vinegar or lemon juice to sour the milk

optional

1

tbsp

tablespoon of chia or flax meal

2

tbsp

tablespoons of water

150

g

chopped dark chocolate

or chocolate chips (go for 705 cacao solids or above)

1

tsp

teaspoon of vanilla extract

1

tsp

x teaspoon of baking powder

½

teaspoon

of bicarbonate/baking soda

Pinch

of fine salt
Instructions
Preheat your oven to 375 F (190 C)

On a large baking tray, lay out 12 muffin cases ready to be used.

In a small bowl mix your chia/flax meal with the water and leave to form a gloopy texture for about 5 minutes.

In another small bowl, mix your plant milk with your apple cider vinegar/lemon (if using) and leave to curdle.

Meanwhile, mix your cacao powder with the hot water in a separate bowl until completely smooth.

In another separate bowl, mix your dry ingredients of flour, coconut sugar, baking powder, 2/3rds of your chopped chocolate pieces, bicarbonate/baking soda until very well combined. The secret to a good muffin is to separately combine your ingredients really well so that you can do a very quick fold of everything at the end. There's method in our madness, I promise.

Next up, smash your banana with a fork. Best way to do this is on a chopping board because you have lots of room to really go to town. You really need to smash it down to a pulp because you don't want big chunks of banana in your muffins (if you don't mind this, then that's fine).

However, you ultimately want a gloopy texture to keep your muffins as moist as possible, and big lumps will affect this. If you can't mulch your banana down as much as you'd like, then a blender may help. If you need extra moisture to get a good blend going then use your plant milk at this stage too.

In another separate bowl, combine all your wet ingredients of cacao mix, chia/flax egg, banana, vanilla, and your plant milk with apple cider vinegar. If you haven't used vinegar, then you should add an extra tablespoon of plant milk at this point.

Now add your wet ingredients mix to your dry, then fold in very gently with ONLY a wooden spoon for about 10-15 seconds. The secret here is to mix for only 10-15 seconds until your ingredients are roughly combined. You want them pretty well combined of course, but the odd puffs of flour are fine because this is how muffins are supposed to be.

Mixing for as little time as possible also keeps the air in so you can get the best possible rise on your muffins. Over combining can knock out all your air and leave them flat.

Next use two metal spoons to blob equal amounts of your mixture into your 12 cases. You will find that each case takes roughly 1x large tablespoon of mixture. Start by adding a tablespoon, then go around and top up with any left over mix afterwards.

Try to get equal amounts of mix into each case for even cooking.

Once you have filled your cases, you can then sprinkle your left over chopped chocolate onto the top of each muffin. Doing this gives them such a great texture once cooked, as that chocolate goes nice and crunchy.

Bake in the middle of your preheated oven for 18-20 minutes. You can take out at 18 minutes to stick a toothpick in and check they are cooked. If your toothpick (or slim, sharp knife) comes out pretty clean, then they're done. You will probably find that 18 minutes is enough. Be sure NOT to open your oven during the initial baking time or your muffins may go flat.

Take your muffins out of the tray and place them on a wire wrack to cool.

Once completely cooled, you can add them to an air-tight container and they should keep for up to one week refrigerated.
Video
Notes
Why not serve these delicious muffins with some homemade ice-cream or crumbled as a decadent topping for your healthy smoothie bowls.
CONCLUSION
We love nutrition here at ZestForever. And we love knowing exactly what's in our food and how it affects our bodies, which is why we cram our recipes full of nutrients, and only ever bake nutritious food in the first place! If we can make something totally delicious that's still as healthy as it can be, then we are very, very happy indeed.
That's why we are sure you'll love this best ever chocolate muffins recipe, because it has the best of both worlds – nutrition and taste.  We want you and you're family to enjoy eating them.
Be sure to check out the other FAST & EASY nutritious recipes on this website.
Also, why not check out our Simple Meal Plans for BUSY People where you will learn lots of tasty easy recipes and how to properly food combine for nutritionally complete, whole foods plant based meals.
Thank you for visiting us today!