Are you looking for the the perfect winter dinner that the whole family will enjoy and devour? Then look no further than this very best oven roasted vegetables recipe that has been tweaked to perfection to have the perfect balance of sweetness, saltiness, chewiness and stickiness.
Roasted vegetables are absolutely perfect for cold winter nights, especially when nutritious root veggies are in season. Or, equally as tasty in the summertime when added to a crispy, green salad and a creamy dressing.
Best Vegetables For Roasting
All Root Veggies Roast Up Perfectly, These Include:
Sweet potato
White potato
Squash
Pumpkin
Swede
Beetroot
Parsnip
Carrots
Onions
Kohlrabi
Turnip
Garlic
Other Great Vegetables For Roasting That Need Less Cooking Time Are:
Courgette (zucchini)
Bell peppers of all colours
Aubergine
Broccoli
What Spices & Herbs Should I Put On My Roast Vegetables?
When it comes to making the perfect, oven roasted vegetables, you want to be VERY generous with you herbs and spices. You really need to pack the flavours in there if you would like them to enhance the flavours of your vegetables to perfection.
Using fresh herbs works well; but dried are just as good if you use a substantial amount. Spices also work well with herbs, and add more interesting flavours to robust root veggies that can take a lot of seasoning.
Benefits Of Herbs And Spices
It's a good point to make that many herbs and spices have medicinal benefits too! For instance: rosemary is a great anti inflammatory, is high in antioxidants, may help boost memory and mood and is great for digestion. This is probably a perfect reason in itself to add it to food whenever you can.
Thyme is also a great, old-fashioned herb with many health benefits. It's a potential immune booster (though, you would have to eat a lot to get the true health benefits), and may also help to lower blood pressure when eaten in the right quantities.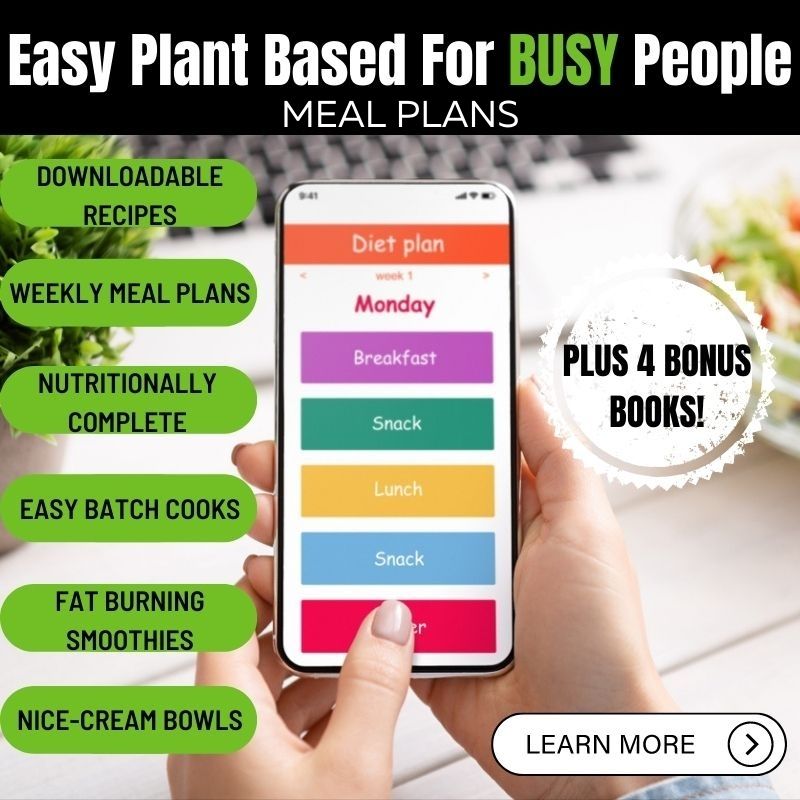 Best Spices For Roasted Vegetables
Spices are perfect for your oven roasted vegetables, and most have medicinal purposes too. These include: turmeric, cumin, garlic, cinnamon, fenugreek, paprika and black pepper. Most spices are great anti inflammatory, anti fungal and good digestive aids. Makes you think Nature really does think of everything when it comes to our food.
How To Make Roasted Vegetables Sticky And Sweet
You will find that the slow roasting process alone will help to bring out the natural sugars in your vegetables. This is more so the case with veggies that already have a high carb/sugar content such as carrots, sweet potatoes, squash, onions and beetroot. You will find these veggies need little help in the sweetness department, as they stand alone.
The secret sauce to delicious flavour and stickiness is balsamic vinegar. We love to be very generous with this concentrated and intensely flavoured vinegar derived from grapes. This is because it really brings out the flavours of your vegetables.
A good quality balsamic vinegar really is the piste de resistance to any oven roasted vegetable dish. It brings a whole new element and a bold flavour to the meal. As a plant based eater, bold flavours are vital to keeping meals exciting and fresh so you never get bored.
What To Serve With Roasted Vegetables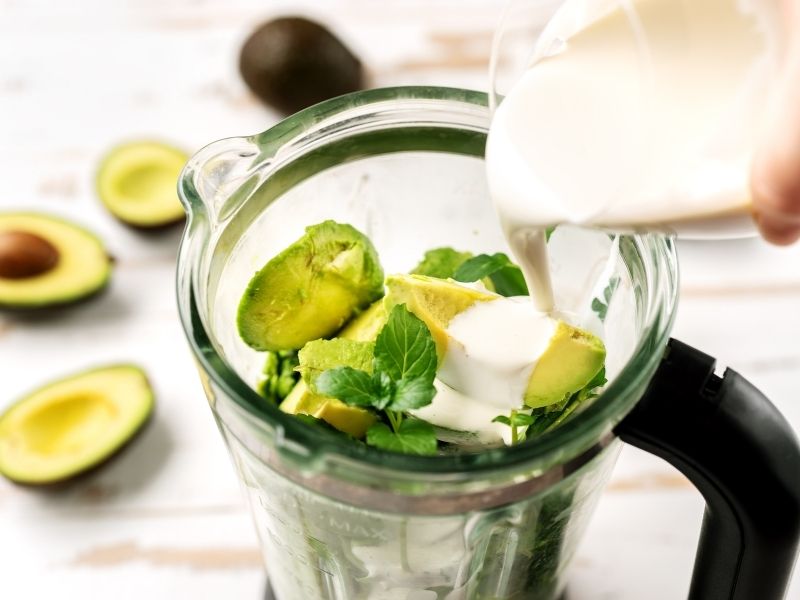 The great thing about roasted vegetables is you can add some high protein ingredients directly into the roasting pan to make a complete meal in one dish.
Throw in a tin of chickpeas half way through cooking time for a meaty texture and added protein. You can use other pulses, but chickpeas crisp up nicely and add a crunch. You can also add frozen edamame beans for the same effect as the chickpeas.
Sides Dishes
Instead of meat, you can serve your veggies with quinoa, buckwheat, rice, cracked wheat or any grain you wish. Plant based meatballs, burgers and crispy tofu are all great suggestions too.
Don't forget, if it's summertime, you may wish to serve your veggies on a bed of crispy salad with a robust dressing.
Toppings
You don't necessarily need toppings for your roasted veggies, but a crunchy topping can add a whole new element.
Perfect, crunchy toppings can include: Roasted and chopped peanuts, pumpkin seeds, sunflower seeds, sesame seeds, chopped walnuts or pecans. In fact, most nuts and seeds will pair well with this dish and add some healthy omega fats too.
Dressings
You will find that you don't even need to serve other sides with your vegetables if you make a robust enough dressing to drizzle over the top to finish off.
Some good robust dressings should include a nut butter or tahini paste OR avocado and yogurt. These will add more protein, calories and healthy fats to keep you fuller for longer and make for a  heartier meal.
Tahini Dressing
INGREDIENTS
Sevings -4
1/3rd of a cup of tahini paste (you can use light or dark)
Juice of 1 large lemon
1 x tablespoon of maple syrup
Pinch of salt
1 x tablespoon of soy or tamari sauce
1 x crushed garlic clove (optional)
A few tablespoons of water to get your dressing to desired consistency
METHOD
Add all your ingredients (except the water) to a mixing bowl and whisk until it's a smooth consistency.
Add you water slowly to get the thickness of sauce you prefer. Thick is pretty good for roasted vegetables specifically.
Adjust flavours to how you prefer them. More salt, more maple sweetness, or more lemon for sharpness.
Avocado Dressing
We have used  version of this dressing that is oil-free to make it healthier and whole foods plant based.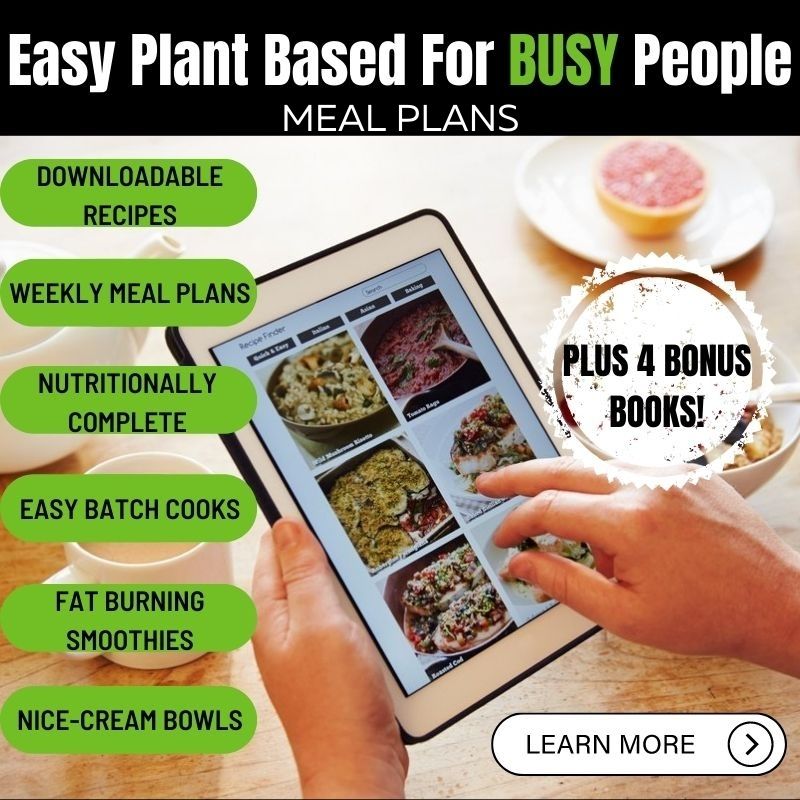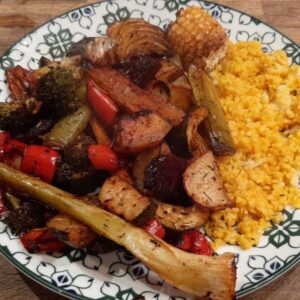 Best Oven Roasted Vegetables Recipe
Equipment
2 x large, roasting pans

Chopping board

Sharp knife
Ingredients
1

medium

sweet potato

2

medium

white potatoes (or, about 3 small new potatoes per person)

Half a small squash

2

large carrots

2

medium beetroots

2

red onions

2

white onions

2

parsnips

2

bell peppers

red

2

courgettes

1

cup

of edamame beans OR 1 can of chickpeas

1

large head of broccoli

cut into bite size florets

1

whole bulb of garlic

About 1/2 cup of balsamic vinegar

2

tablespoons

of coconut or olive oil

2

tsp

of paprika

4

tsp

of rosemary

or fresh equivalent

3

tsp

of thyme

or fresh equivalent

3

tsp

of oregano

or fresh equivalent

300

ml

of vegetable stock

Salt and pepper to taste
Instructions
Heat you oven to 190C (374F)

Split your oil between your roasting trays and pre-heat in the oven

Meanwhile, chop all your veggies into bite size pieces of around 1 inch. Your onions can be chopped into very thick slices of about an inch thick. Keep your bell peppers, courgette and broccoli separate as they won't be going in until half way through cooking time.

Add your other veggies in equal amounts to your hot pans. It's a good idea to keep your beetroot at one end of the pan and not mix it in with the other vegetables because it will turn them all a hue of red.

Add your garlic in WHOLE cloves. Just remove cloves from the bulb, leave the skin on and crush once under a heavy knife to slightly open them. You can roast and eat them just like this as they will go sweet and chewy.

Drizzle over your balsamic vinegar, then sprinkle over your herbs and spices.

Pour over about a 1/4 of an inch deep your stock. You don't need to use it all as you will need to add more as it dries out throughout the cooking process.

Give the whole thing a really good mix o that you get a good coating of all your herbs and spices. Be careful to mix your beetroot as separately as possible.

Return trays to oven and bake for around 30 minutes.

Remove trays and add the rest of your veggies, your chickpeas or edamame beans, a little more stock if it's gone dry and give a good mix. You may want to check flavours at this point and add more herbs and spices if need be.

Roast for another 1/2 hour, or until vegetables are fully cooked.

Mix everything up again. If it's gone dry, add a little more hot stock and balsamic.

Serve with cracked wheat, quinoa or rice. Alternatively, serve on a bed of crisp salad with a robust dressing like one of the ones mentioned above.
Video
Notes
You can save and refrigerate any left oven roast vegetables to eat cold or hot for lunch the next day. They are great cold on salads too!