So, it's been seen all over the internet these past few months and the plant based eating trend has taken off big time. It's great news, as this healthful lifestyle, when done correctly, can have some amazing health benefits of which we are starting to see the evidence of more and more.
But, when it comes to the whole foods plant based diet for athletes, then surely this is a completely different story right? I mean, how can an athlete eat enough calories from plants alone to sustain him or herself through a gruelling 8 hour training session? The notion seems outrageous. But is it?
In this post we will lay down the facts as we know them so far. Also, we'll talk about the athletes who have become plant based and have obtained their best ever times from the diet, how it can work for you too with your own fitness regime.
The Game Changers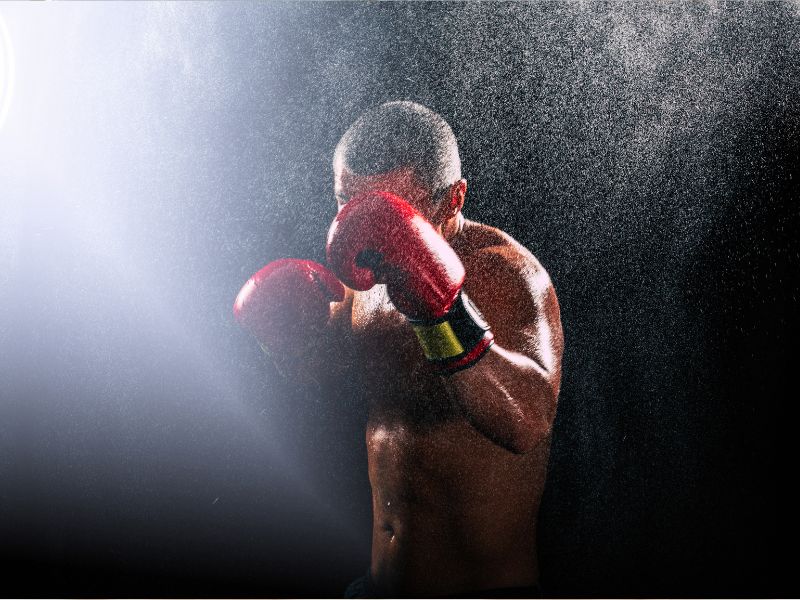 This hugely popular Netflix movie 'come' documentary has gained an extraordinary amount of attention lately from a wide variety of audiences. We don't know why it has had such a huge impact, but our guess is it has come at a time when humanity is looking for something more, especially when it comes to our precious health and well-being.
We are living in a time where we are all living longer full stop. This in itself brings with it more chance of becoming sick or succumbing to the many age related modern-day diseases out there. And, of course, we don't want this. We want to have life in our years and not just years in our life. And the role that diet plays in terms of health is becoming more and more obvious.
There seems to be evidence everywhere of people (from athletes to every day folk) boasting about the health and fitness levels they have obtained from changing their diet to become much more plant based. This is leading to many people wanting to give it a try for themselves. But, it's not always as clear cut as that. There is a lot to learn about the plant based diet in order to do it properly, especially if you are putting a huge toll on your body through hard exercise.
Which Athletes Eat A Plant Based Diet?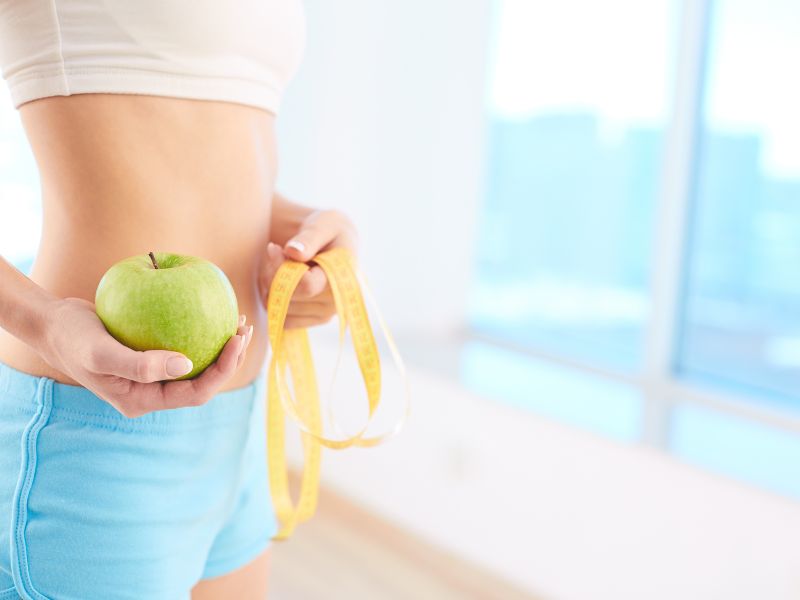 The Game Changers film itself has not come without controversy. This is due to the fact that some of the studies are only done on very small test groups and therefore shouldn't be mistaken for official studies. Fair enough, right? But, putting aside the controversy of the film, it is most definitely true that there are many athletes in a wide variety of sports that are thriving on a plant based or vegan diet.
This fact cannot be denied. It's being done as we speak!
We even noticed this year that there were quite a few plant based cyclists taking past in the Tour de France whom were very open on screen about their highly plant food diet. This is one of the most notoriously taxing sport events on the body due to it being a continual and full on need for energy for such long periods. These guys need over 6,000 calories a day just to maintain their body weight. And some of them do do it (and thrive doing it) without calorie and protein dense animal products.
Here are some examples of completely plant based or vegan athletes at the top of their game. Not only have they succeeded, but have even accredit their growth to their super healthful plant based diet:-
Arnold Shwarzenegger – Body Builder
Jackie Chan – Martial Arts Expert
David Carter – NFL
Ryan Reed – Racing Driver
Novak Djokovic – Tennis Player
James Wilkes – UFC Fighter
Lewis Hamilton – Racing Driver
Michaela Copenhaver – Olympic Rowing Team
Venus and Sreena Williams – Tennis Players
Scott Jurek – Ultramarathon Runner
Molly Cameron – Cyclo-Cross Racer
Steph Davis – Climber
Patrick Neshek – MLB Pitcher
Torre Washington – Bodybuilder
Tia Blanco – Pro Surfer
Vanessa Espinosa – Champion Boxer
Clair Foreman – Muay Thai Martial Arts
Hulda Waage –  Power Lifter
Raechelle Chase – Bodybuilder
Brendan Brazier – Iron Man Champion
As you can see, that's an impressive list and it could go on and on much longer, but you get the idea. There are vegan and plant based athletes in ALL fields, not just anything specific. The plant based diet works best for them regardless of their field of sport. And on closer inspection into all of them, they all say the same thing. Their training, fitness and recovery times have all improved since they gave up all animal products.
Plant based diet – Top benefits
Faster recovery from exercise due to eating more anti inflammatory and alkaline plant foods.
Higher fitness levels. I can't explain this, but I'm guessing it's down to lots of anti inflammatory plant foods.
More endurance.
Less aches and pains during and after exercise.
Clearer, brighter skin and eyes.
Glowing complexion.
Higher immunity.
Lower stress levels.
Better sleep.
Higher productivity in general.
Higher happiness levels in general.
The Plant Based Diet VS Whole Foods Plant Based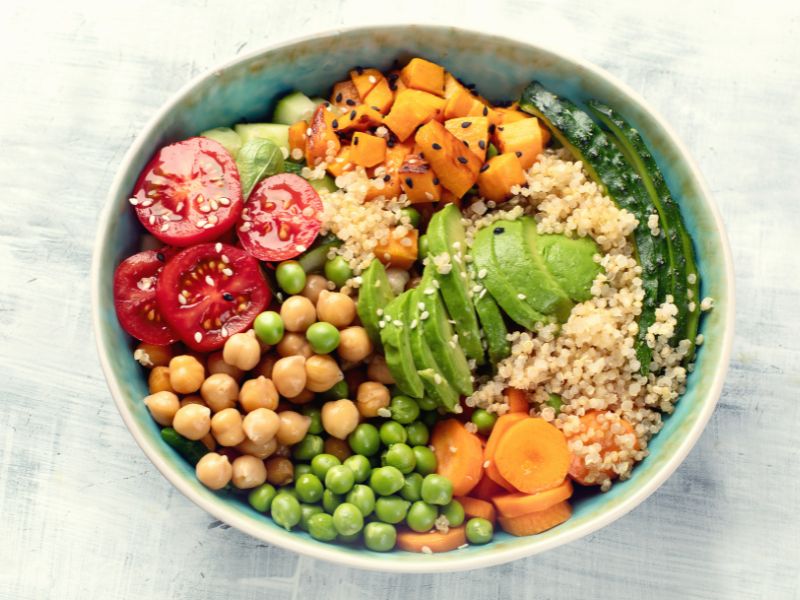 The whole food plant based diet promotes the eating of only 'whole' foods in their natural state. This means no oils OR free sugars (even if you think they are healthier) such as coconut, olive, vegetable and nut oil of any kind. Also free sugars and syrups such as agave, maple and brown rice syrup. You get the general idea, nothing except 'whole' fats and sugars.
A non-whole foods, plant based diet may just be termed a plant based diet. This means you can eat the oils and refined sugars (though you would usually steer clear of trans fats, white sugar, and other generally unhealthy vegan junk foods all the same).
As you can see, there are different levels of healthy eating within the plant based diet field. Our advice is to eat as whole food plant based as you can, but don't get too strict about things. It can be very hard to eat 100% whole foods all the time, especially when it comes to eating out and other such occasions.
We believe in the 90/10 rule. This means 90% good stuff and 10% for treats or when you need some leeway.
Whole plant based food examples
Avocados
Nuts
Seeds
Whole fruits (no juices)
Whole vegetables
Pulses and legumes of all kinds
Tofu is permitted
As you can see, it seems rather difficult to only be able to eat these foods, and it probably is until you learn new methods of cooking and eating. But, when you cut down on refined foods as much as possible, you will feel a lot better for doing it than the average vegan or plant based eater.
What Sort Of Foods Do Plant Based Athletes Eat?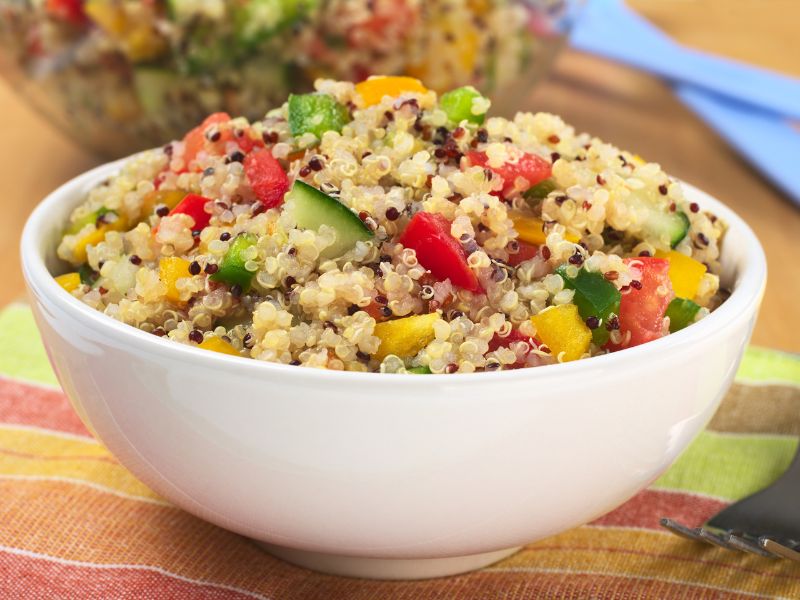 The $64,000 question! What exactly do these amazing plant based athletes actually eat to get the energy they need to fuel their bodies through hard work-outs. And even harder still, mentally and physically challenging competitions?
One of the most famous know UFC fighter vegans is Nate Diaz. This Man was one of the stars interviewed in the Game Changers film gets ALL his protein requirements from plant foods in the form of lentils, grains, tofu and other soy products, and nuts and seeds. Yes, it is possible, even under the extreme requirements of a UFC fighter.
This staggering information is changing our whole concepts and beliefs about food. Beliefs that go back to the very core of our beings and our conditioned belief systems. Do we really need to eat animal products? It seems not. Therefore adopting a more plant based way of life could be a great way of boosting your own health, whilst also being kinder to animals and the environment all in one.
If you are either an athlete, somebody doing lots of exercise, or if you are trying to lose weight and burn fat then you will be needing to eat more protein than the average person who will need 0.7-0.8g of protein per 1kg of body weight. If you're an athlete or big into body building, then you will more than likely need to double this to maintain your muscle mass.
Highest Sources Of Plant Based Proteins
LEGUMES AND PULSES
These make up the staple of a whole foods plant based diet plan, due to the fact that they pack such a big protein punch, along with being highly nutritious, full of fibre, high in antioxidants and filling. They also contain a good amount of low GI carbs too, making them an all round great addition to any of your plant based diet meals.
Try to get at least a portion of one of these into every main meal. A portion is between 150 grams of the cooked product.
NUTS AND SEEDS
These are also packed full of protein (some more than others), and contain high amounts of heart healthy monounsaturated fats. Although a great source of protein, fibre, healthy fats and antioxidants, nuts and seeds require some moderation if you don't wish to gain weight or overload on fats.
However, if you are in hard training then they are a great way of obtaining your calorie requirements with a smaller volume of food.
VEGETABLES
Eating whole foods plant based means LOTS of vegetables every day. Vegetables will add antioxidants, fibre, carbohydrates and lots of other trace nutrients to your diet to help keep your immune system strong and your energy levels high.
Some vegetables are high in carbs, so therefore can act as the carbohydrate component to your meals.
High carbohydrate vegetables:-
White potatoes – mashed, boiled in skins, baked, oven cooked.
Sweet potatoes – same as above.
Parsnips
Yams
Squashes and pumpkin
Medium carbohydrate vegetables:-
Beetroot
Carrots
Corn
Green peas
Low carbohydrate vegetables:-
All green leafy veg – Swiss chard, cabbage, kale, spinach, bok choy.
Broccoli
Cauliflower
Onion
Leeks
Salad greens
Tomatoes
Bell peppers
Celery
Aubergine
Courgettes
Turnips
Radishes
FRUITS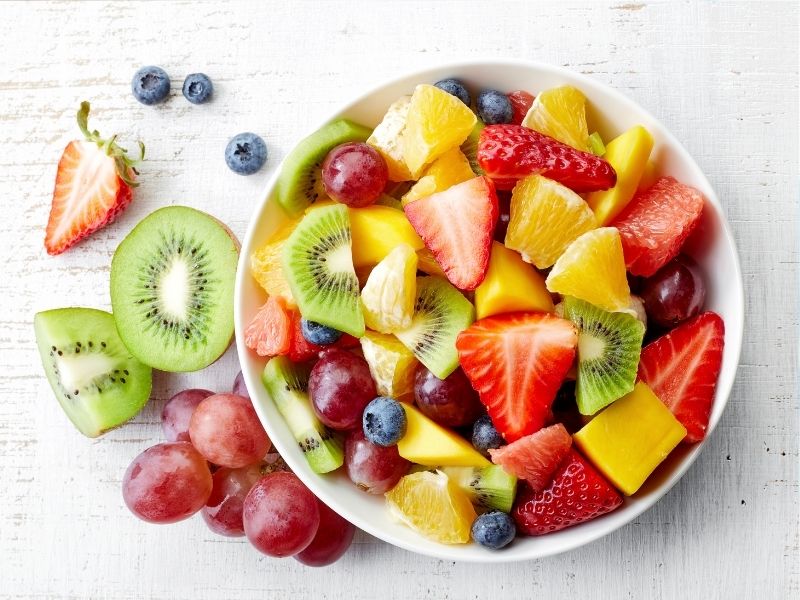 Fruits are our natural food and should be eaten in their most natural and raw a state as possible for maximum benefits. They are already perfect, so no need for juicing which will actually give you an unnatural hit of sugar. This will then make them high GI and a blood sugar disaster.
For athletes, the eating of lots of fruits will give you the energy needed to sustain workouts and go for longer periods. Not only that, but their high water and electrolyte content helps to keep your cells hydrated, meaning more energy.
You can eat fruits before, during and after workouts as they are just great for all stages of your game, from fuelling, hydration, and re-glycogenating muscles after exercise. That's how perfect they are!
High sugar fruits:-
Bananas
Pineapple
Mango
Papaya
Grapes
Sharon fruit
Pomegranate
Watermelon
Medium sugar fruits:-
Apples
Pears
Kiwi
Citrus fruits
Low sugar fruits:-
Canteloupe melon
Honeydew melon
Rhubarb
Avocado
Strawberries
Blueberries
Blackberries
Raspberries
Red berries
Blackcurrants
DRIED FRUITS
Of course, as soon as you dry a fruit you are concentrating its sugars, even if it started out a low sugar fruit. Therefore, dried fruits can be great as a pre-workout snack to give you a slow release fuel that will sustain you over a long period.
Best dried fruits for energy:-
PRE AND POST WORKOUT MEAL EXAMPLES
These plant based pre workout snack and meal examples will give you the energy you need to power you through your training sessions. Eat a main meal 2-3 hours before training and snacks 30 minutes to 1 hour before training, depending on how light they are and what kind or training you are doing.
If you're doing hard cardio then you won't want to have too many heavy foods in your stomach, so eat your snacks earlier, and maybe take energy drinks with you for liquid fuel.
If you're weight training then you may get away with a more substantial snack before you start.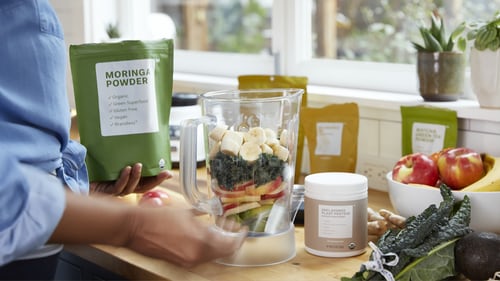 PRE WORKOUT SNACKS
Oatcakes, peanut butter, sliced banana.
Green power shake or smoothie with optional superfood powder.
Large fruit salad
Dried fruits. especially medjool dates – The ultimate training superfood!
Our amazing smoothies and slushies.
Peanut butter stuffed chocolate dates.
Energising smoothies and slushies.
PRE WORKOUT MEALS
Chickpea curry with brown rice.
Homemade chickpea and sweetcorn burger in granary roll, potato wedges.
Baked white or sweet potato with beans or chilli.
Lentil soup with sourdough or granary roll.
Vegetable fried rice with edamame beans.
High protein, split pea soup.
POST WORKOUT SNACKS
Plant based protein powder shake.
Homemade protein balls.
High water content fruits such as melon, oranges, pineapple.
Homemade energy/greens bar.
Dried fruits.
Buckwheat pancakes.
POST WORKOUT MEALS
Edamame bean, cashew nut, and vegetable stir-fry with ramen noodles.
Tofu/tempeh and vegetable curry with brown rice.
Quinoa with sticky roasted vegetables.
Tofu scramble with veggies (onion, peas, bell peppers, courgettes).
Lentil and root vegetable stew.
Sweet potato and red pepper, slow cooker stew.
High protein, BBQ pinto beans.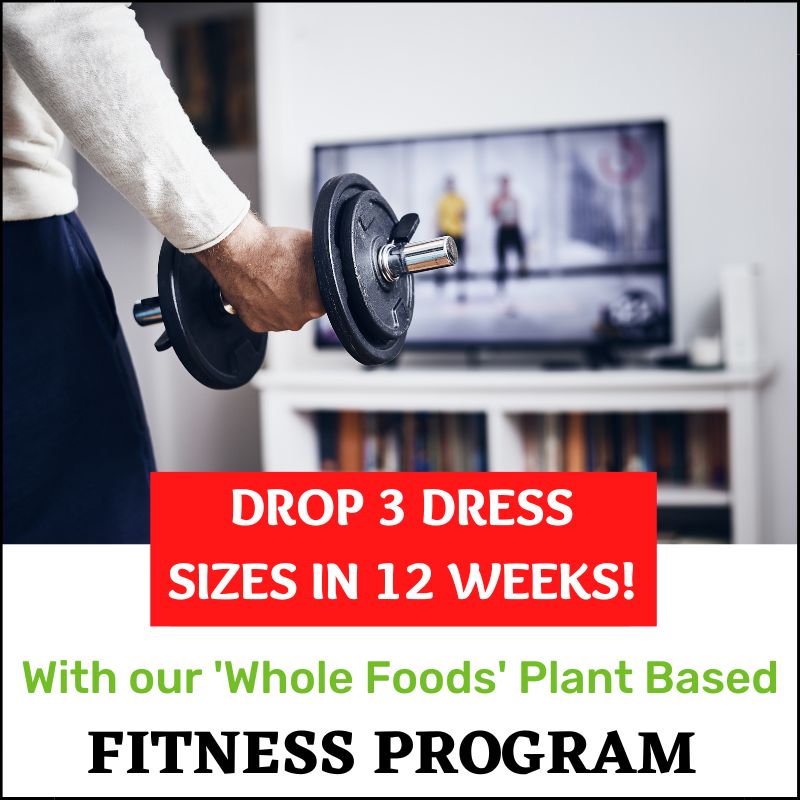 CONCLUSION
There's no doubt about it, athletes on the plant based diet THRIVE and you can too!
Learn how to combine your macronutrients correctly to be sure you are getting all the nutrition you need and you will reap the ultimate benefits of maximum health and fitness.
Thanks for visiting us today!
We appreciate your support!