If you miss the old school chocolate bars on your plant based diet, then we have a healthy version of an all time favourite for you.
These healthy, chocolate covered, snickers stuffed dates are the absolute bomb! Have you ever had a snickers bar? If you have, then you will be aware of that oh so delicious peanut-caramel filling that makes them so addictive.
But, healthy they are not, and you probably don't want to eat them too often as they are so high in sugar. In fact, just one bar contains 31 grams of sugar which is equivalent to almost 8 TEASPOONS!
Our healthy version of the snickers bar contains NO refined sugars at all, and come in at about 150 calories each. This means you can eat two of these and still be saving more calories than your average snickers bar.
They are also super simple to make at home from store cupboard ingredients in under 15 minutes.
Dates
We make these chocolate covered, snickers stuffed dates with Medjool dates. You can make them with other kinds of dates if you like, but the Medjool is the date that will give you the carameley texture and taste that you need to make these taste authentic.
The Medjool date is also packed full of nutrition. It's high in the following:-
Fibre
Potassium
Magnesium
Calcium
Phosphorus
Iron
As you can see, the date is a great food on the plant based diet due to it's specific nutritional profile.
For example, calcium and phosphorus are good for bones, teeth, muscles and heart.
Iron is go0d for the blood and helps give you energy.
Fibre helps to keep your blood sugar stable to ultimately keep your weight under control and prevent diabetes.
The date is a superfood that is also great as a pre and post workout snack. In fact, it has a specific nutritional profile that makes it the perfect workout food.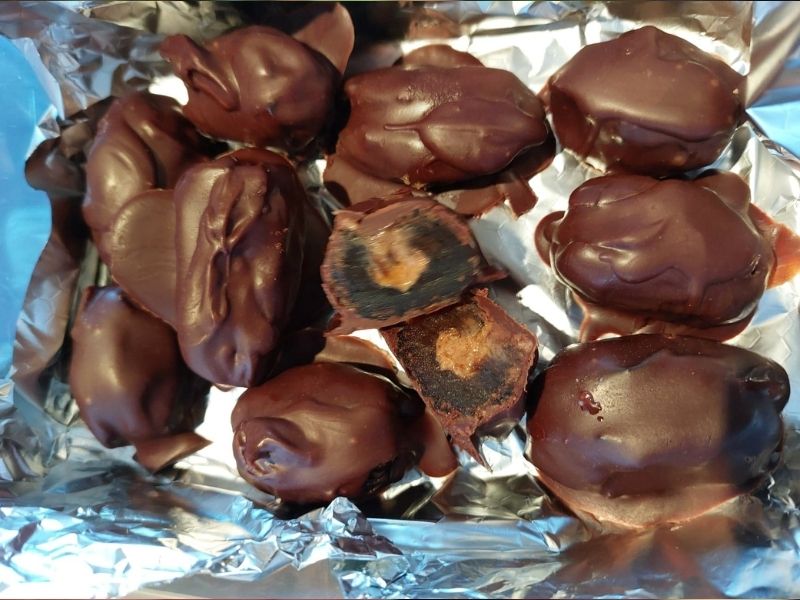 Peanut Butter
We stuff these delicious treats with sugar-free peanut butter. This is one of the staple ingredients of the Snickers bar, so wee absolutely need this to replicate it to satisfaction.
However, you can easily make these stuffed dates with a whole Brazil nut too. In fact, this is another popular way to stuff your dates.
Brazil nuts also offer significant health benefits and are high in selenium (just two Brazils will meet your daily quota of this mineral).
But, for the purpose of this recipe. and to make these stuffed dates as close to the Snickers bar as possible, we will be using smooth peanut butter.
Always use sugar free nut butters if you want to keep this recipe as healthy as possible. You do not need any added refined sugars here as the dates are already super sweet.
Chocolate Coating
You can simply just melt down some dark chocolate (of at least 70% cacao solids) to cover your dates with to save time. Or, you can make your own coating like we do, which makes your chocolate covered, snickers stuffed dates more decadent.
We have used in this recipe cacao butter as one of the ingredients for the topping. However, you can sub this for set, coconut oil and they will be equally delicious.
You will need some kind of fat that sets for the chocolate topping because you need these to set before you can eat them… if you can wait that is!
Raw Cacao Powder
This recipes calls for raw cacao powder, but, again you can sub this for normal cacao. Just be sure that it is 100% cacao powder with no added sugar to keep refined sugars to a minimum.
We LOVE raw cacao because it is more nutritious, due to the fact that the beans haven't been roasted or heat treated. Heat treatment can destroy some of the cacao bean's nutritional value, so raw is preferable.
Raw cacao also has a much milder, sweeter and creamier taste.
Sweetener
The chocolate coating for these stuffed dates does require some kind of sweetener to get it just right. The dates are sweet in themselves, but you do need something to sweeten the chocolate coating.
We have added a touch of maple syrup in this recipe, but you can use agave or some other sweetener of choice. If you want to keep them completely sugar-free, then you can use xylitol or stevia to sweeten too.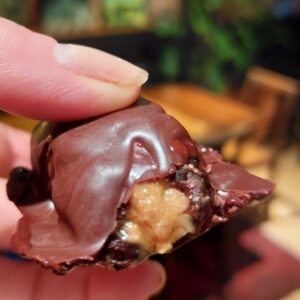 Healthy, Chocolate Covered Snickers Stuffed Dates
Equipment
Saucepan

To use as a bain marie

Glass or ceramic bowl

Big enough to fit into saucepan

Tin foil or parchment paper

Large plate
Ingredients
For the chocolate toping
75

g

Cacao butter OR set coconut oil

30

g

Dark chocolate (at least 70% cacao - 85% preferable)

2-3

dsp

Maple syrup (or to taste)

Crack of salt

2

tbsp

Raw cacao powder (or normal if not)
Other ingredients
12

Medjool dates

2-3

tbsp

Smooth, chilled nut butter
Instructions
For the chocolate topping
Put about 2 inches of water into your saucepan and bring to simmer.

Add your cacao butter or coconut oil and dark chocolate to your glass or ceramic bowl and place on top of the simmering pan. It's best not to have the water touching our bowl of ingredients if possible as it can burn the chocolate.

Stir with a wooden spoon until your chocolate and cacao butter have dissolved.

Take off the heat, then add your maple syrup (or sweetener of choice), cacao powder and salt.

Stir, then transfer to a cool bowl and refrigerate.

Meanwhile, prepare your dates by slicing halfway over one side to remove the pip and leave a pocket for your filling. Be sure to check for the hard bit that is usually at the end of the pip. You won't want to eat that. Place your dates on a large plate.

Prepare another dinner plate by covering it with foil or parchment paper and set aside.

Get your nut butter out of the fridge (it's better cold because then it won't ooze out of your date).

Stuff about half a teaspoon of nut butter into each of your dates. You need enough to completely fill your date up.

Gently 'close' the date with your fingers by squeezing gently. You do not need to close it all the way.

Now grab your chocolate topping out of the fridge. By now it should be cool and slightly thicker. It's important to get the texture of the sauce right for coverage on your date. If it has set too much and is no longer runny, then you can rescue it by heating slightly over your bain marie again. It's better runny than too thick!

Now add about 4 of your dates to the bowl of chocolate topping sauce and spoon the sauce over you dates, drenching them in chocolate.

Gently place them on your lined plate. Don't worry if some of the sauce oozes over the sides.

Keep going until you have drenched all your dates and placed them on your plate. Use any remaining sauce to spoon again over your dates whilst they are on the plate. If it leave a puddle around the date, don't worry, this just makes it more rustic,,,,and better.

Place your whole plate in the refrigerator and leave for around 15 minutes to set.

Remove and eat (or add to an air-tight container and keep refrigerated at all times until ready to eat. These will probably melt at room temperature.
Video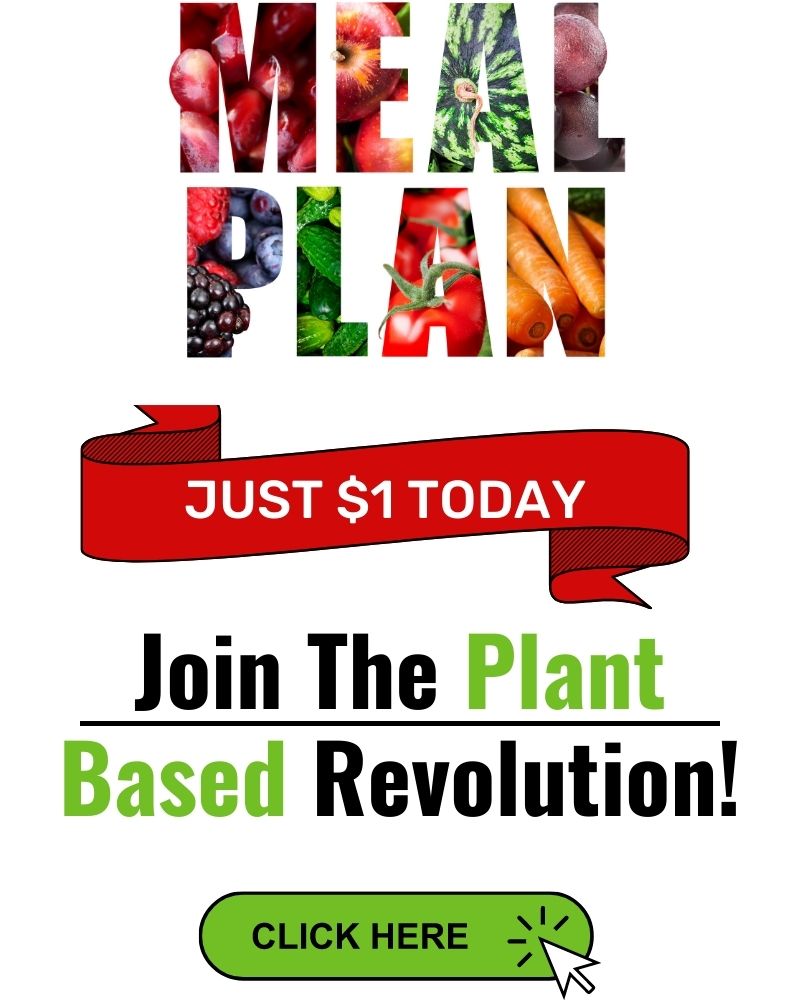 Thanks for visiting us today!
We truly appreciate your support and would be overjoyed if you were to share this very delicious recipe with your friends and on your social media channels. Trust us, they will thank you 😉