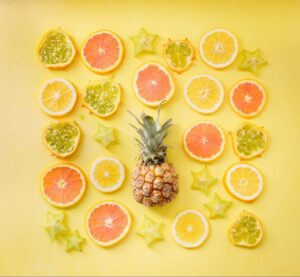 Switching to a plant based way of eating often in itself makes the loss of those extra inches inevitable. For a start, plant based eating means cutting out huge swathes of the fast foods and junk foods that can keep us looking bloated, listless and depressed. Here I have devised a list of healthy foods to lose weight, and they are the 15 Plant Based Superstars!
Incorporating the foods on this list into your diet as much as possible will not only leave less room for the junk, but their high nutrient and fiber content will help keep you full and satiated, and away from the biscuit tin or whatever your weakness may be.
WHY HIGH GI FOODS ARE BAD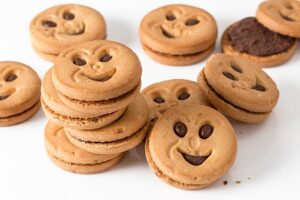 Another important factor of the foods on this list is that they are all low GI (glycemic index). GI is the rate in which the sugars in our food are released into the bloodstream, the higher the GI the faster the release – which is bad in most circumstances as this sugar spike signals insulin to be released from the pancreas.
All of this happens in order to clear those sugars out of the blood as soon as possible, but guess what? Those sugars if not burnt off are then stored straight into fat cells which just keep expanding and expanding, and so we put on weight.
A Low GI Diet is the Healthiest!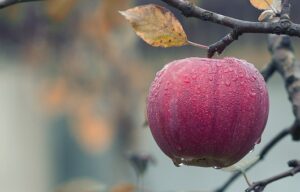 This is why a low Glycemic diet is crucial not only for weight loss, but also to slash your chances of diabetes, obesity, heart disease, cancer and many other diseases. It is important to note that not all sugars are bad, especially when they are in their natural state, as a whole piece of fruit. This is because there will also be lots of fibers and nutrients present which will allow that foods sugars to be released more slowly.
So without further ado let's get into the top 15 foods that will not only help bring many changes to your life, but will also help you to understand the powerful effect's food can have on your health and well-being.
Remember that all foods, especially fats, require portion control and should be REPLACING other unhealthy fats or foods and not added as an extra on top. Use them as swaps instead.
HEALTHY FOODS TO LOSE WEIGHT
1. COCONUT OIL
Yes this may be a fat, but it's a unique fat in the respect that its combination of fatty acids can have a powerful effect on your metabolism to help you BURN FAT. And for extra good measure coconut oil helps you burn stomach fat specifically, which is the most dangerous kind that must be kept to a minimum to protect long term health.
Those of us who are predisposed to carry fat around our middle have a much greater risk of diabetes, heart attack, metabolic syndrome, sleep apnoea and premature death. And as if that wasn't bad enough, this belly fat also entwines itself around internal organs causing no end of damage and stopping those vital organs from functioning properly.
Coconut oil is easy to add to many dishes
Adding coconut oil instead of your usual fats to food, is the easiest way to get this healthy fat into your diet. It's great in stir-fry's, cakes, and roasted vegetables, and because of its high smoking point it is also safe for frying at high heat as it doesn't go rancid or become a trans fat like many other fats do.
2. AVOCADO
Another fat, but a good one! Avocados are one of natures super foods, and a plant based diet staple. I eat at least half of one of these creamy and delicious fruits every day.
Avocados are so satiating that not only do they fill you up, but it's proven they can keep blood sugars stable for hours. This means you won't be thinking about OR craving the nasty white stuff – and by that I mean SUGAR, or any other refined carbohydrate for that matter.
Avocados contain over 20 different vitamins and minerals, plus fiber and lots of heart healthy monounsaturated fats. It is also another fat that, like coconut oil,  has been proven to help reduce belly fat specifically due to its unique fats and low GI rating.
For more information on this super food please read my post about 'avocado and weight loss'.
3. HEMP SEEDS
The high content of omega 3's in hemp seeds have been shown to be anti obesity – which makes them a great fat burning food. Omega 3's also help regulate hormones, mood, sleep cycles and stress.
Add these seeds to your morning cereal or simply eat them alone as a snack any time of day, they are delicious.
Hemp seeds are also amazing for your hair and help it to grow thick and fast, they are especially good for weak and brittle hair that is prone to falling out. I've tried this one for myself and it works a treat, you do however need to eat 2 tablespoons a day for this to be really noticeable, so therefore you need to add them to your daily calorie intake.
4. PUMPKIN SEEDS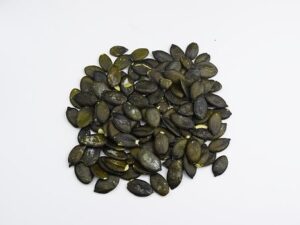 Pumpkin seeds are high in zinc, a vital component of the immune system. But they are also great for weight loss due to their high amounts of protein, fiber and many other nutrients. And they help reduce overall body fat by keeping blood sugar low and reducing insulin resistance, which is vital for weight loss.
Sleep and Weight Loss:
Another great little nugget of information about the pumpkin seed is it is high in tryptophan, so they can also aid you in getting a good nights sleep, which brings me on to my next big fat burning tip.
Getting enough sleep is CRUCIAL for weight loss because being adequately rested suppresses the hunger hormone ghrelin. When you are tired your body releases too much of this hormone in an attempt to give you more instant energy, and that is when you will find you crave the worst types of refined carbohydrate and sugary foods.
5. ALMONDS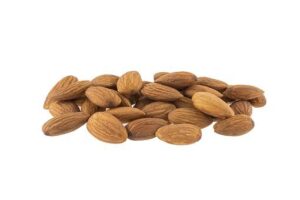 Raw unsalted almonds are a highly convenient snack that can either be carried about easily in your bag, left in your glove box compartment, or in the office at work. They are immediately filling and satiating, low carb, and full of fiber, protein, and antioxidants – all of the ingredients for a great fat burning food.
Also, about 15% of the calories in nuts aren't even absorbed so you can afford to have a couple extra!
6. WALNUTS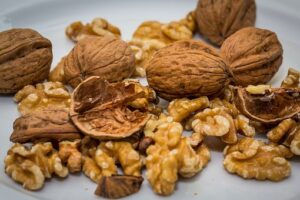 Walnuts – another super food, and for so many reasons. Firstly they are jam packed with ALA (alpha linolenic acid), which is a heart healthy and fat burning omega 3 fat. This fat also helps reduce your risk of diabetes, boosts brain power, and contains powerful anti cancer antioxidants.
The healthy fats in walnuts also boost metabolism which will help keep your body an awesome fat burning machine. Remember that 90% of walnuts antioxidants lie in their skins, so always eat them with their skins on and as fresh as possible. Read more here on the 'amazing benefits of walnuts' and prepare to have your mind blown.
7. QUINOA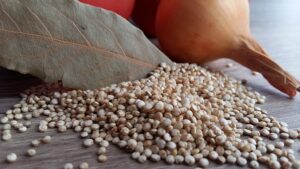 Quinoa is a magnificent high protein and high fiber seed that is often used to replace grains such as pasta and rice. And this is what makes it so fantastic because you are getting all the satiety of a grain but all the nutrients, protein and healthy fats of a seed, and all for much less calories.
Quinoa is full of essential amino acids, magnesium, calcium, iron, and vitamin B12, which are all essential for energy and therefore weight loss. Having a B Vitamin deficiency will mean your body cannot utilise nutrients efficiently, which will actually hinder your weight loss efforts. So it is very important to make sure you get adequate amounts.
The high fiber, high protein, low GI and low calorie content of this super little seed make it the perfect filling weigh loss food.
8. CACAO
Who doesn't love chocolate??? Well did you know you can have this luscious treat and not hinder your weight loss efforts? Just be sure to have the dark stuff with ideally 70% cacao solids minimum to gain all the benefits of cacao's high magnesium, anti aging antioxidants, and fat burning effects.
Chocolate contains a chemical that releases feelings of euphoria which is why it can be so addictive, but these chemicals also help release stress and keep you relaxed, both of which will curb emotional eating problems. Do not over indulge in high cacao chocolate though as it can have a stimulating effect and is probably best avoided close to bedtime.
9. GRAPEFRUIT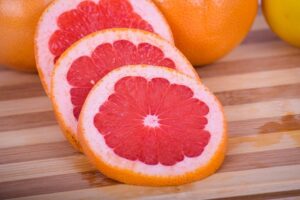 An oldie but a goodie, grapefruit's abilities to burn fat have been known since the eighties. Who remembers the grapefruit diet? But there is good scientific evidence in the grapefruit's fat burning abilities, it reduces insulin resistance and helps to decrease levels of sugar in the bloodstream – and most importantly it actually contains a chemical that stops the body from storing fat.
In fact, studies have shown that half a grapefruit before a meal helps people to lose between 1-4 lbs of weight per week, and this was shown to happen WITHOUT changing the diet in any other way. Now this is just mind blowing information that definitely warrants a testing of the theory, or at least adding grapefruit to your diet as much as possible to help keep weight down.
10. BERRIES
Berries are low calorie and packed full of anti aging phytonutrients and antioxidants, all of which help protect our cells from free radical damage.
Berries help you lose belly fat specifically!
Raspberries and blueberries are particularly good for weight loss as they boost your metabolism –  plus they are also preventative against that dangerous visceral fat that entwines itself around inner organs and predisposed us to diseases such as diabetes and heart disease.
Add berries, especially frozen ones, to smoothies, breakfast cereals or porridge, or just eat as a snack anytime of day. A handful of raspberries or strawberries eaten if you are peckish before bed, gives a nice slow release of energy throughout the night, and will help keep you waking from night time hunger pangs. They are super low calorie and filling.
11. BANANAS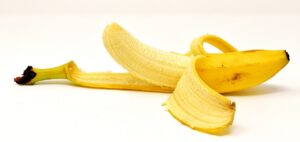 Oh, what a great, filling and easy snack these are! They can be a life saver in hunger emergencies, as their fiber and low GI sugars can really help keep you going until your next meal.
Banana's not only actually help to speed up your metabolism (music to our ears), but also help to build lean muscle, making them the perfect food for those in training. In fact, this is the reason why they are so popular in the fitness world due to the fact  they pack so many nutritional punches. Please find out more little known banana facts here. 
12. BROCCOLI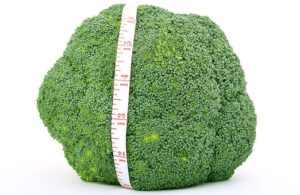 Love it or hate it you should get used to adding broccoli to your diet as much as humanly possible, and here's why. It is one of the highest protein vegetables that is also high in fiber that will help fill you up nicely, and all for only a very small amount of calories. You really get a nutritional bang for your buck here!
Another good point is broccoli actually contains a specific phytonutrient that enables you to burn fat at a faster rate due to its ability to stimulate fat cells.
I just lightly steam mine and have it as a side with almost every main meal – or stir fry with some coconut oil, chili, tamari sauce, and lemon. Delish!
13. CINNAMON
Fragrant and delicious, cinnamon is just so versatile it can be sprinkled onto breakfasts, desserts, into smoothies, cakes, or added to hot drinks. It is one of the best foods to control blood sugar and insulin quantities, which is why it is so good for diabetics.
Lowers GI of Meals!
As you now know, keeping blood sugar under control is the number one way to stay slim and keep weight under control. And amazingly, cinnamon, when added to food can lower a meals GI by a huge 18-29%, AND it also speeds up metabolism, helps keep sugar cravings under control, lowers bad cholesterol and helps to burn belly fat.
These qualities are only found in real cinnamon, so be careful as there is a lot of fake stuff on the market. Always buy from a reputable organic brand. It is good to buy the actual cinnamon bark and grind it yourself, it tastes super fresh this way and you know exactly what you're getting. The bark should be of the flaky variety not the hard tubes as that stuff just isn't real cinnamon.
Learn more about the importance of making sure you purchase the right kind of cinnamon in my post 'Cinnamon and Fat Loss'.
14. PROTEIN POWDERS
Protein powders really deserve a place on this list, as not only is protein low GI, but it also helps build lean muscle mass (which in itself burns fat) and it is filling to boot – leaving us less room for consuming high GI carbohydrates.
There are many different plant protein powders on the market including pea, hemp, rice, soy, pumpkin, quinoa, sunflower and potato.
I have taken to having a high protein/very low carb shake for breakfast, as it helps to keep the body in fat burning anabolic mode for as long as possible after sleep. I also like to add half an avocado to this for healthy fats, and to help fill me up for hours. It really works.
15. GREEN SUPER FOOD POWDER
Green super food powders such as chlorella, spirulina, wheatgrass and barley grass are one of the best kept diet secrets I know. The reason being, they are loaded with concentrated minerals, vitamins and antioxidants all of which detoxify the system.
Toxins are held in fat cells that keep on swelling the more we keep bombarding ourselves with junk foods and other toxins – some of which are obviously out of our control, like those in the water system, air pollution, plastics, and pesticides.
Green powder – A Powerful Detoxifyer
In fact, we live in a toxic world and these toxins are contributing to making us fat. Super food green powders are powerful detoxifiers that will help kick start the process of cleaning out your system.
One of the best super food powders I have found is Dr. 'Schulzes super food powder'. It has a mix of specially dried green superfoods, such as spirulina, chlorella, wheatgrass, and barley grass, plus other super foods, fruits and vegetables. This fantastic supplement also contains high levels of B- Vitamins for energy and central nervous system support .
This green beauty actually gives you a hit of energy within 20 minutes, and I swear you can see you skin and eyes glowing for hours afterwards. I often take it before a night out, or when I need to look my best and need to glow – it really works a treat!
LOW CARB DIET:
Following a low carbohydrate diet as well as eating lots of the above goodies on the list will boost your fat burning and weight loss efforts even further. Please check out this YouTube video for more information on those unsuspecting high carbohydrate foods that you may be eating unaware.