Ahh, the delicious smoothie bowl, how can you not adore it? Perfect for all occasions – breakfast, lunch, dinner, a healthy snack, pre or post workout fuel, a Saturday film night treat. The possibilities are limitless.
We promise, you will NEVER miss regular, high sugar ice-cream again once you master the art of these best smoothie bowl recipes.
The Classic Smoothie Bowl
Sometimes referred to as nice-cream, a smoothie bowl will usually have a banana base (don't worry if you don't like, or can't eat banana, as we have alternatives for you). But it's the frozen, very ripe banana that gives it it's sticky, kind of gloopy, ice-cream texture and is the reason why this cheap and healthy fruit is perfect for your classic smoothie bowl.
You can use anything in your smoothie bowl that you have to hand as it's so versatile. It's not just about what you put in your smoothie mix, but also what you put on top. And you know what, the toppings can be the best part of this delicious treat!
Toppings for Smoothie Bowls
Ok, so, anything goes here, literally!
Common favorite smoothie bowl toppings are:
Chopped nuts – Brazil, cashew, walnuts, hazelnuts, pecans, pistachios
Seeds – Chia, sunflower, pumpkin, flax, poppy, hemp seeds
Chopped fruits – Kiwi, mango, strawberries, raspberries, blueberries, banana, apple, pear, pineapple, passion fruit, pomegranate
Coconut – Flakes, desiccated, toasted flakes
Dark chocolate
Fruit and other superfood powders – Acai, blueberry, beetroot, maca, baobab, green superfood powders
Sugar and palm oil free nut butters – Peanut, almond, cashew
Tahini
Granola – Add this delicious homemade fat burning granola as a topping to make this the perfect breakfast
Smoothie bowl ingredients:
Banana
Raspberries
Strawberries
Blueberries
Cherries
Pineapple
Mango
Cacao
Dark chocolate chips
Nut butters
Protein powders
Superfood powders
Coconut cream
Plant milks
Vanilla essence
Turmeric – Dried and root
Maca
Maple syrup
Tahini
Avocado
As you can see, a smoothie bowl can be versatile enough to be added every day to your diet if you want to eat delicious ice-cream every day (who doesn't). In fact, they are the perfect way to get more fruits, superfoods, and healthy fast into you and your kids diet with the added bonus of them tasting just amazing.
You can easily get into the habit of having this delicious treat every day as one of your meals. Yes, it's true, if you add a good array of toppings, you can definitely have a smoothie bowl as a meal in itself.
They are great for breakfast, as a raw food start will literally set you up for the day energy wise.  And yes, raw foods are the ultimate way to energise you and give your body and brain a big nutrient boost to power you through your busy day.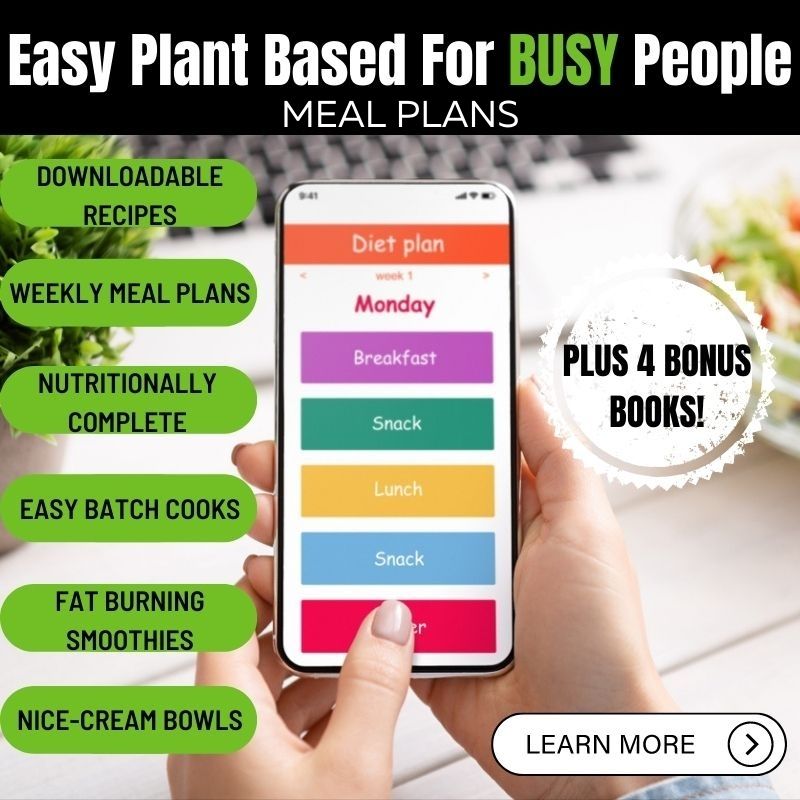 Before You Start – Important Tips
How to make a Smoothie Bowl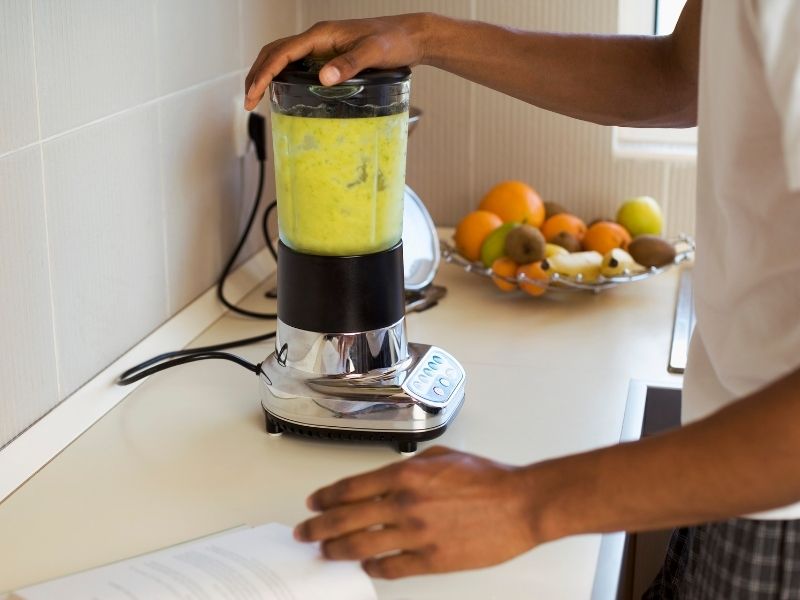 1.  Always use as little fluid as possible to keep your ice-cream texture. If you add too much, then you'll just end up with a regular smoothie (nothing too major as it will still be delicious). But, it's that thick ice-cream texture that's the Holy Grail of the best smoothie bowls.
How much fluid you need will highly depend on your blender (or whatever other machinery you are using). Your regular, middle of the range blender such as a Nutri Ninja or Bullet will require about 100ml of fluids per portion (This will depend on the fruits you are using, and how frozen they are to begin with).
Please note that depending on your blender, you may need no fluids at all. Some powerful blenders require none!
2. Always add you fluids slowly, mix again, then slowly add more. You want to scrape down the sides as you go, and even use a spoon to dig up the fruit in the bottom and bring it to the top. You can bang down any stuck ingredients on a dishcloth covered, hard surface.
3. If you like a creamy ice-cream, then use coconut cream, cashew milk, or some other ultra creamy milk in your smoothie bowl recipe. This will make all the difference to over-all creaminess. You will also find regular plant milk works well for a lower calorie, lower fat version, and very much suffices.
4. You can freeze your sliced and chopped fruit in a plastic storage container, then just take it out about 1 minute before using and pop out with a knife or spoon. Or, you can lay flat on a baking sheet lined with parchment paper for more ease. If you choose the latter option, then it may be best to not leave in your freezer for too long or it will go icy.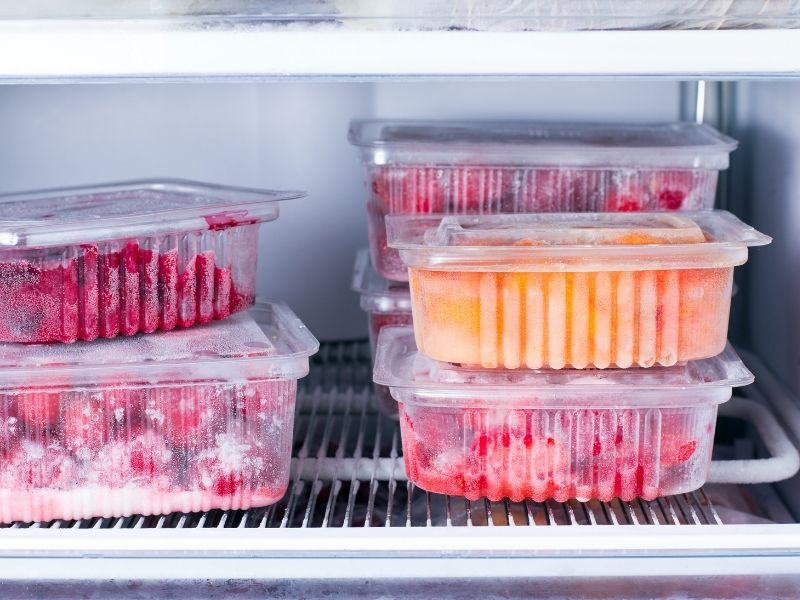 5. Don't refreeze you smoothie bowl under the illusion that you think you can freeze it like ice-cream. If you try and do this, you'll end up with a rock hard, crystalised, inedible block of ice! Whenever you make smoothie bowls you need to eat them immediately. They may be OK for a couple of minutes in the fridge at a push, other than that it just doesn't work I'm afraid.
6. Use very ripe, frozen sliced banana for best results. In fact, the riper, the better because a ripe banana not only adds natural sweetness, but also gives your smoothie bowl the best possible ice-cream texture. You can use medium ripe bananas at a push, but you may need a little extra sweetness from some maple syrup or other healthy sweetener, depending on how sweet a tooth you have that is.
7. Never put large pieces of frozen fruit in your blender, or you may well send it to its permanent death. It's very easy for your average blender blades to buckle under the stress of a large piece of deep frozen fruit, so always pre-slice, or chop, bananas, mango and other big fruits before freezing.
8. Using the shop bought, pre-frozen berries seems to work way better than freezing your own fresh berries. I don't now why this is exactly, but I think it has something to do with the way they freeze them after picking. However, freezing your own banana, pineapple and mango seems to work fine, if not better than the frozen versions. So, it's just the berries mainly that are best shop bought and pre-frozen.
9. If you are having a smoothie bowl as a meal, then i'd advise using an actual flat bowl. This means you can add more toppings and it looks prettier. If you would like to make a regular ice-cream, then you can put it in a Sundae bowl with some chopped nuts and chocolate and it's more like a dessert.
10. The best ratios of fruits is 50% banana and 50% other fruit of choice. This will make your smoothie bowl the best texture.
Best Smoothie Bowl Recipes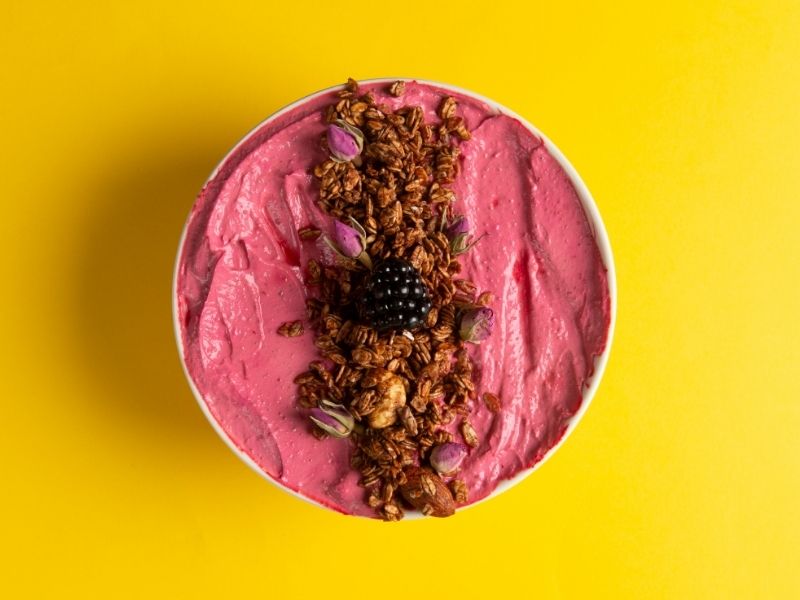 When it comes to smoothie bowls, you can experiment as much as you like to find what works for you. But, there are some very classic combinations that never fail. Here's a few:-
Antioxidant rich, blueberry beauty
Banana
Frozen blueberries
Plant milk
High fiber raspberry ripple
Banana
Raspberry
Vanilla essence
Plant milk
May need a dash of maple as raspberries are less sweet than other berries
Strawberries and cream
Banana
Strawberry
Vanilla essence
Coconut cream
Mango & Turmeric
Banana
Frozen mango
1/2 tsp turmeric powder (or a thumb size piece of fresh)
Plant milk (or coconut cream for creaminess)
Chocolate cherry
Banana
Frozen cherries
1 x dessertspoon of cacao powder
Chocolate chips (optional)
Coconut cream to bind
Peanut butter delight
Banana
1 x dessertspoon peanut nut butter
Vanilla essence
Coconut cream
You can make this one chocolate flavour by adding cacao too
Chocolate chip
Banana
Dark chocolate chips (Use mint chocolate for mint choc chip)
Dash of maple (if you would like this as a sweet treat dessert)
Coconut cream or plant milk to bind
Pina Colada
Banana
Pineapple
Coconut cream
Double choc chip
Banana
Cacao powder
Coconut cream
Dark chocolate chips
Dash of maple if needed
Peanut butter & jam
1 x banana
1/2 cup of mixed berries
Dessertspoon of peanut butter
Plant milk
Creamy coffee wake up
Bananas
Coconut milk/cream
1 x tsp of finely ground espresso powder (or coffee melted in a dash of water)
Banana free smoothie bowls
Some people just don't like bananas, and some people can't eat them for various reasons. But, there are alternatives that are equally as tasty, so fear not. It just means you nice-cream may have a more lighter, sorbet type texture as opposed to being heavier.
Some great combinations are:-
Tropical delight
Equal parts pineapple and mango
Dash of coconut cream
Avocado sorbet
Equal parts frozen mango and frozen
Sliced avocado
Dash of plant milk
Raspberry sorbet
Equal parts mango and raspberries
Dash of water
Update:
Since writing this post, I have been given the amazing gift of a Yonanas Ice-Cream maker and I LOVE it!!
It's different than a smoothie bowl because you don't need added fluids, therefore you get a much more denser, proper ice-cream type texture. Honestly, I don't even know how this machine turns just fruits into what cleverly feels like a "proper" ice-cream, but it's a game changer for me.
Don't get me wrong, I still love my smoothie bowls as they are a completely different texture, but I will be using this machine daily still, especially for desserts.
And, what a great way to get fruit into the kids, whilst also giving them a treat!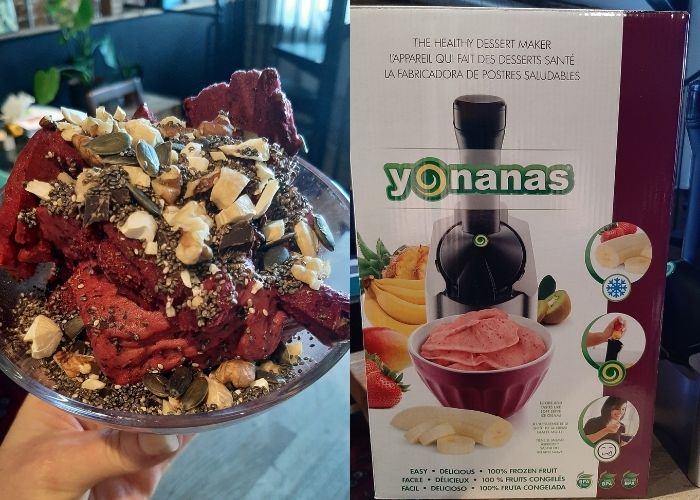 How to use Yonanas ice-cream maker
You need to pre-freeze your fruits before you add them to your Yonanas machine, but this is no different to a smoothie bowl anyway. You can put whole bananas in here, but other fruits will need to be cut to size so they fit down the cylinder.
One thing you have to remember is to make sure you take your fruits out of the freezer about 10 minutes before you use them, as you'll need to get them to the correct temperature and consistency to make the perfect ice-cream (this part is very important).
Other than that, it's just so easy to use and very child friendly.
Cleaning
I found that cleaning immediately (even before you eat your ice-cream) makes the washing up job super simple too! Just run everything under hot water, and you will find it cleans relatively simply and easily, leaving you to tuck into your delicious creation.
Oh, and it also comes with a great recipe book with lots of recipes to suit everyone.

CONCLUSION
Smoothie bowls and ice-cream are great ways to add more healthy fruits to your diet, whilst also really feeling like you've had a delicious treat. They will bust any unhealthy ice-cream cravings in their tracks, that's for sure!
Be sure to boost the antioxidant and protein value of a smoothie bowl by adding lots of healthy toppings, and you will then have a compete meal. And please check out our most recent post about acai berry powder and how and why you should add this superfruit, antioxidant to your smoothies.
Enjoy!
Thank you for visiting ZestForever today. We always aim to give you high quality recipes and advice on eating a healthy plant based diet the EASY way.
Please feel free to share this post on your social media if you would like to support this website and the values that we stand for 🙂
Before you leave, why not sign up to our mailing list so you never miss our upcoming posts and news again?