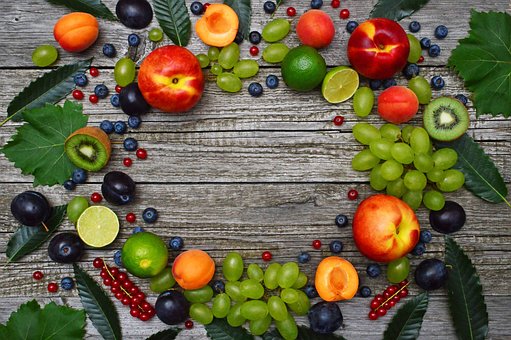 Low Glycemic Index foods refer to a  certain group of foods (usually wholegrains, lentils, pulses, nuts, seeds, fats and vegetables) that release their sugars slowly into the bloodstream over a sustained period.
This Low Glycemic Food List will give you the best foods to eat to keep your blood sugar stable, and avoid the kind of insulin response that encourages the body to store fat.
WHAT IS INSULIN?
Insulin is a hormone produced by the pancreas that is released in response to high sugar levels in the blood. This hormone then signals to the muscle, liver and fat cells to uptake these sugars from the bloodstream to be either used as energy OR stored as fat
It is also designed to keep blood sugar levels stable. Too high can cause hyperglycemia and too low can cause hypoglycemia, both of which can be dangerous conditions if left untreated.
Insulin and Fat Storage:
Insulin promotes fat storage and is part of our survival mechanism ready for times of need, but we rarely need this mechanism these days as many of us live in a world of food abundance.
Every time we eat refined carbohydrates such as white sugar, flour, rice, pastries, cakes and confectionery, the sugars in those foods will hit the bloodstream quickly causing a rapid insulin response.
Belly fat is the most dangerous kind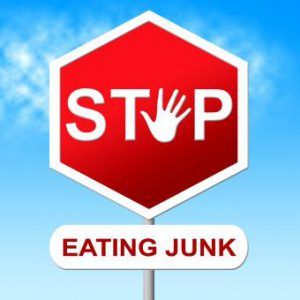 Unless you are about to run a marathon or do a hard workout then these high calorie sugars will not be needed for energy. And if they're not burnt off they end up being metabolised and then pushed into fat cells to be stored as fat.
Unfortunately, this sugar usually goes on as dangerous belly fat which increases your risk of heart disease, metabolic syndrome and diabetes.
Fiber slows this process down which is why low GI foods such as wholegrain breads, pasta, rice, low fat dairy products, sweet potatoes, whole fruits, leafy green vegetables, legumes, nuts and seeds should all be eaten in abundance on the low GI diet.
HOW CAN I STOP THIS?
Getting off the adequately termed 'sugar train' can be difficult for many people as we all have some level of sugar addiction going on. The very best you can do to keep your sugar levels stable is to always eat as low GI as possible, AND to food combine correctly.
For instance, eating low GI foods with equal amounts of protein and a little fat will help slow down the sugar release and keep you full and satiated for hours. This in itself is a great weight loss tool that will help stop sugar cravings and snacking.
Example of Low GI Eating:
An example of low GI food combining would be something like oatcakes, or fruit with sugar free peanut butter. Oatcakes are a wholegrain that is full of satiating fiber, and when combined with peanut butter which is high in protein and heart healthy monounsaturated fat, makes for a perfect low GI snack.
Clearing the junk out of your life!
Clearing your life (and your kitchen cupboards) from unhealthy and high GI foods is something you may need help with to tackle and should be done one step at a time. New habits work much more effectively if they are taken in bite size chunks (excuse the pun). 
To make these changes in a smooth and easy manner then please check out my post 10 Easy Steps To Clean Eating. This will give you tips and strategies to get you on your clean, healthy, plant based lifestyle that could be the start of a journey change your life FOREVER.
OTHER BENEFITS OF A LOW GI DIET
1. MOODS
You will start to notice a big difference in your mood because low GI foods will keep you stable, and are therefore fantastic for those who suffer anxiety, depression, PMS and any other mood disorders.
2. ANTI AGING
Every time you have an insulin response from high GI foods your cells will go into accelerated aging mode, making not only your skin more wrinkly, but everything else on the inside and out will age more rapidly too.
There are many other things you can do to help slow down the aging process, check out these best anti aging supplements to see if you find any suitable for you. When it comes to anti aging I believe every little helps and needs to be hit from many different angles to truly be effective.
3. KEEPING DIABETES AND OTHER DISEASES AT BAY
A low GI diet will keep your blood sugar stable, and can help treat and stave off diabetes, heart disease and obesity. AND these diseases also have a long list of side effects in themselves, so it's easy to see how  absolutely vital a low GI diet is for long term health.
LOW GLYCEMIC FOOD LIST:
Sweet Potatoes

Whole Fruits

Green Leafy Vegetables 

Avocados

Brown Rice

Wholewheat/Spelt/ Brown Rice/ Corn or Buckwheat Pasta

Quinoa

Oat Cakes/ Wholegrain Rice Cakes/ Rye Crackers

No Added Refined Sugar Breakfast Cereals, Including Oats/ Wheatabix*/ Some Granola's and Muesli's/ Shredded Wheat

Flours – Wholemeal/ Spelt/ Buckwheat, Brown Rice/ Quinoa

Low Sugar Baked Beans

Green and Red Lentils, either Canned or Died

Chickpeas

Kidney Beans

Cannellini Beans

Black Beans

Borlotti Beans

Pinto Beans

Butte Beans

Aduki Beans

Wholegrain Bread

Sourdough Bread

Rye Bread

Marmite or Vegemite

Any kind of No Added Sugar Nut Butter 

Nuts of all kinds, preferably RAW

Seeds – Pumpkin, Sunflower, Sesame, Flax, Hemp

Tofu or Tempeh

Any Dried Fruits – No Added Sugar 

Hummus

Tahini

Milks – Soy/ Rice/ Almond/ Coconut

Fats for Cooking – Coconut Oil/ Olive Oil/ Avocado Oil/ Canola Oil/ Safflower Oil/ Peanut Oil/ Sesame Oil

Cold Pressed Oils for Dressings and Salads – Extra Virgin Olive Oil/ Avocado Oil (also can be used for cooking)/ Flax Oil

MEAT AND DAIRY IS NOT ON THE GI RATING SCALE AS IT DOES NOT CONTAIN ANY CARBOHYDRATES, BUT IN ESSENCE THEY ARE LOW GI.