Are you missing your usual coleslaw on your healthy plant based diet? If so, we have the perfect alternative for you that we are certain you will enjoy more than any other version.
This zingy pink salad is a dairy-free coleslaw recipe that has a twist. The end result is a glorious, antioxidant rich, bright pink colour that looks great on the table as a side dish to accompany any meal.
What's So Great About This Pink Salad?
RED CABBAGE
This glorious salad looks so good, mainly due to the fact we have used red cabbage instead of white.
Red cabbage is a great alternative that is way HIGHER in nutrition than its white or green counterparts.
In comparison to green and white cabbage, red cabbage contains up to 10 times more, flavonoids. It is also high in immune boosting vitamin C, and contains antioxidants for improving eye health, teeth, bones and immunity.
This is just one of the reasons why this dairy-free coleslaw is superior to your usual shop-bought versions.
FENNEL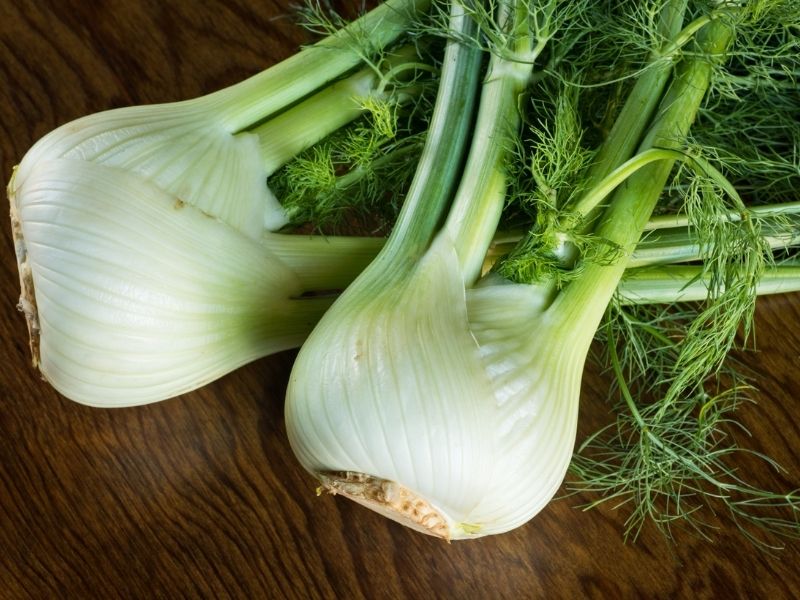 In this coleslaw we use both fresh fennel and the dried seeds because they both taste very different from each other.
Fennel has an aniseed taste which completely changes and transforms this coleslaw from the boring and mundane, to the superstar of salads.
But, taste is just one of the benefits of the addition of fennel. This member of the carrot family is in and of itself another health bomb of goodness.
Even though fennel isn't the usual orange colour you expect from beta-carotene rich foods, it is still high in this specific nutrient. Beat carotene (which is converted to vitamin A in your body) helps improve you skin, vision, immunity and mucus membranes. This makes it a vital part of your diet.
Fennel is rich in Vitamin C and plant flavonoids such as quercetin. It is also highly anti inflammatory, which is another tick in the health department, due to the fact that chronic inflammation is a risk factor for disease.
Eating a more alkaline plant based diet may help lower chronic inflammation in your body to keep you healthier long term.
As for fennel seeds, they are used in variety of Ayurvedic concoctions to manage an array of health problems, including obesity and digestive/stomach issues.
APPLE
We love the sweetness of thinly sliced apple in this dairy-free coleslaw because it adds a whole new element. Apple gives it a, tangy crunch that goes well with the tartness of the apple cider vinegar.
Apples offer a great boost to health due to their high fiber and vitamin C content. We recommend you use sweet, crunchy apples like Jazz, Pink Lady or Braeburn for best results.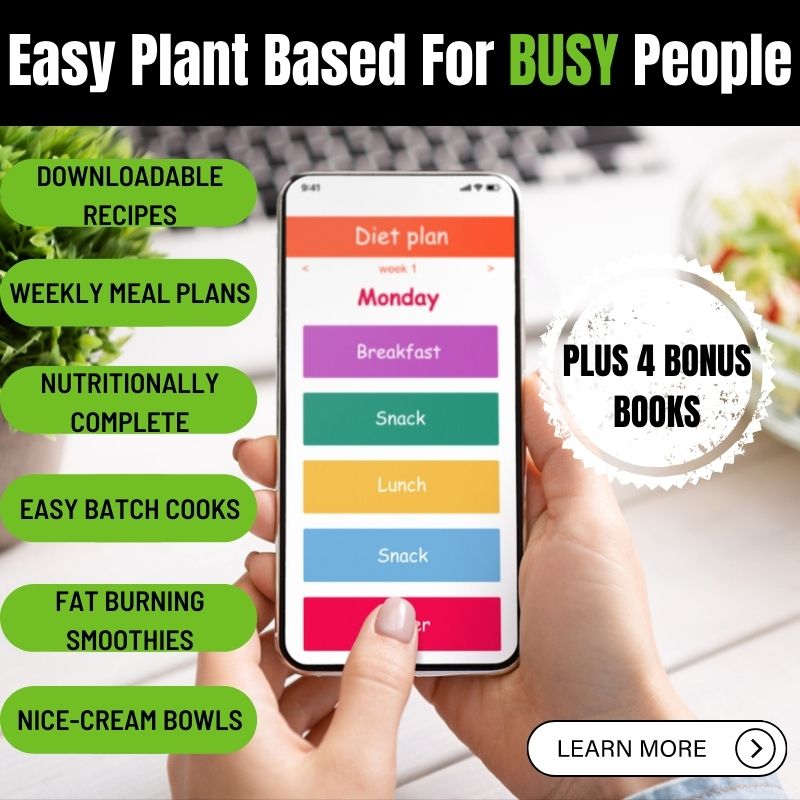 ONION
Thinly sliced, raw onion finishes this pink salad off nicely. The hotness of the onion is yet another complimentary taste that works with the other ingredients to make this the salad of your dreams.
Not only that, but raw onion has a magnificent amount of health benefits. They are packed with prebiotics, so are great for general health. Plus, Prebiotic foods stimulate the growth of healthy bacteria in your tummy, which turns out, is an integral part of your gut and immune health.
White onion is also anti inflammatory and contains chromium, quercetin and sulfur to help control blood sugar spikes. This ultimately makes it a great vegetable for those with diabetes. Also those on weight loss diets when eaten regularly as part of a general healthy lifestyle.
Lastly, onions (along with other vegetables from the allium family) have potent anti viral and anti bacterial qualities. Meaning, they may help keep colds and flues at bay when used alongside a healthy diet.
LEMON JUICE
Lemon juice is highly alkaline and anti inflammatory. It also works well with the apple cider vinegar and salt to help cold 'cook' your dairy-free coleslaw. This helps to soften it and make it more palatable.
Doing this also works really well to bring out all the delicious flavours of your salad, making it zesty and easy to eat.
Lemons are also high in the vitamin C that promotes healthy skin and immunity. And, their polyphenol antioxidants may also help with weight loss. This is especially so when used daily alongside a healthy diet and these weight loss and metabolism boosting drinks.
APPLE CIDER VINEGAR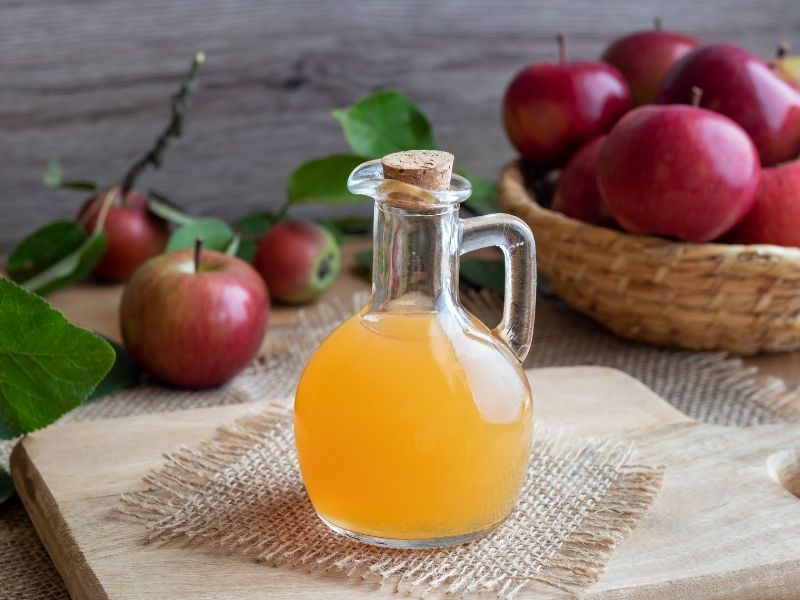 Apple cider vinegar is a healthier vinegar than your usual brown or white vinegars. It is made using a fermenting process that allows for gut-friendly bacteria to grow.
This is what makes apple cider vinegar a health promoting food that has been used for hundreds of years.
Using a good quality apple cider vinegar is crucial if you want the amazing benefits associated with its regular consumption. These include, improved insulin sensitivity and blood sugar, lowering of bad cholesterol, and benefits for weight loss if used alongside other healthy, low GI foods.
How To Serve Your Dairy-Free Coleslaw
This robust coleslaw can be served with almost ANY dish as a healthy and filling side. It's perfect with tofu schnitzel, falafel, plant based burgers, vegan meatballs, potato cakes. OR, just go ahead and eat it as a stand alone salad, we won't stop you.
In fact, this pink salad coleslaw is filling enough to be a low calorie, fat-free meal in itself that will fill you up for hours. Something about the apple cider vinegar and the fermentation/cooking of the salad helps to keep blood sugar stable and you satiated and full.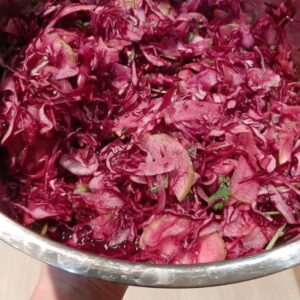 Dairy-Free Coleslaw Recipe
Serve this crunchy coleslaw with plant based burgers and polenta chips, tofu schnitzel, falafel, or just on its own as a tasty lunch or snack.
Equipment
Mandolin or sharp chopping knife (mandolin is better for finer coleslaw)

Chopping board

Lemon squeezer

Large bowl

Wooden spoon
Ingredients
1

small red cabbage

finely shredded

1

large bulb of fennel

thinly sliced

1

white onion

very thinly sliced

2

crunchy apples

cored, cut into quarters and thinly sliced

2

tsp

of fennel seeds

3-4

tbsp

good quality

apple cider vinegar, with the Mother

Juice of 1 large lemon

2

tsp

fine Himalayan or sea salt
Instructions
In a large bowl, add all your ingredients and stir thoroughly with a wooden spoon. Be sure to fully incorporate everything really well.

Leave for 10 minutes to soften down. The mix of the salt and apple cider vinegar will soften the fibers of the vegetables down to make them much more palatable and easier to eat.

Combine thoroughly once more to bring all the juices that have settled at the bottom back up into the vegetables.

Cover with cling film and refrigerate until needed for serving. This salad is best served chilled, so make ahead.

Before serving, combine once more to cover in the settled juice.

This salad keeps in your fridge for up to 3 days, and in fact, gets better when left for about 24 hours.
Video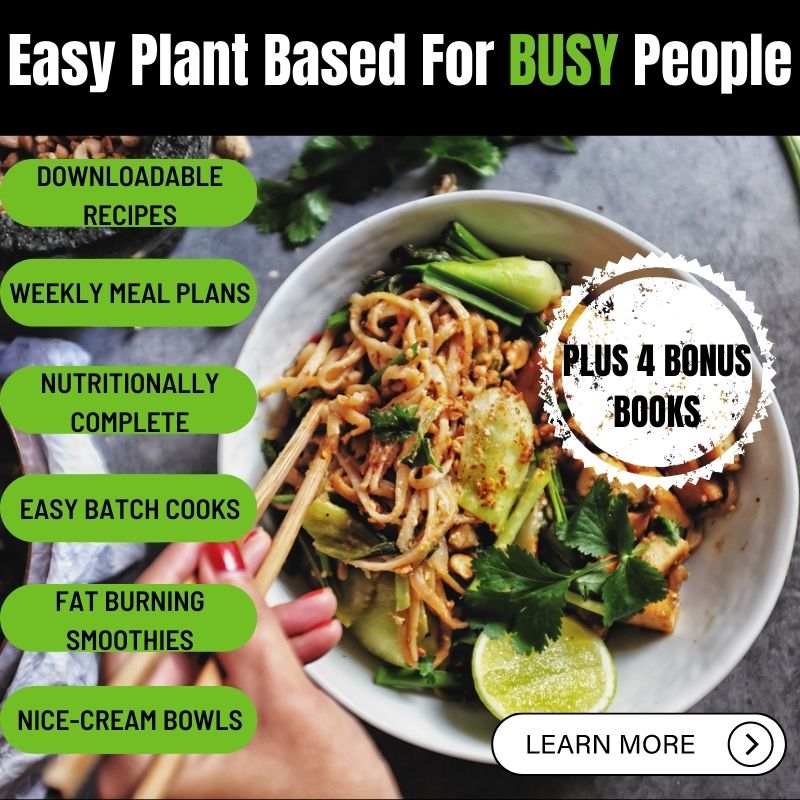 CONCLUSION
We hope you enjoyed this FAST & EASY recipe from ZestForever today!
This is just one of the delicious dishes from our weekly meal plan subscriptions that are designed to take the pain out of wondering what to cook day in, day out on your plant based diet.
We believe that good food and nutrition do not have to come at a huge cost, contrary to popular belief. Leaning how to throw together some easy dishes like this one can be great when you're in a bind, or just need a simple dish you can knock up in a hurry.