If there's one thing that people tend to find stressful when they begin a plant based diet, it's knowing what to eat that's not only going to cost a fortune, but also very importantly, easy to prepare. We live in a fast paced world and we simply don't have time to think too much about meals, yet we still want and need to stay healthy.
In this post we will share with you the 10 easy whole food plant based breakfast ideas. They are all simple to prepare (or even pre-prepare the day before), and best of all they are HIGHLY nutritious and will keep you satiated and full until lunch… we promise!
Why eat a good breakfast?
Breakfast really is the most important meal of the day. Have you ever noticed that if you don't nail your first meal of the day with complete nutrition (in terms of macronutrients especially), then you are left hungry again all too soon?
Getting breakfast all wrong (or eating the wrong foods at breakfast) can leave you susceptible to blood sugar fluctuations throughout the day. This in turn can make you crave those high carb and sugary snacks that set you on a cycle of blood sugar dips and troughs.
The basis of a good breakfast
There are some good pointers to keep in mind when picking your first meal in the morning. Making the effort to eat a well-rounded meal can literally shape your whole day. These are:-
You want to ideally be eating from all the macronutrient groups of carbs, protein and whole fats (which are fats in their natural and whole form such as nuts, seeds, avocado and quinoa).
Make sure you eat low GI carbohydrates in the form of wholegrains, such as oats, oatmeal, wholewheat, buckwheat, millet, amaranth and quinoa. Most of these can be bought puffed, flaked, rolled, and all manner of other variations.
Steer clear of any refined sugars (which usually means most commercial cereals). Check labels scrupulously.  Go to your local health food store and find all of the above grains in their natural state, then add your own natural sweeteners to taste. This tastes SO much better than commercial stuff. Please check out our scrumptious homemade, high protein granola recipe.
To sweeten your breakfast cereals try to steer clear of all free sugars, including 'so called' healthy sweeteners such as maple syrup, honey, agave nectar and brown rice syrup. Basically anything that has been extracted from its natural source. Instead use Xylitol granules (a healthy sugar alternative with a very low GI rating) and fresh or dried fruits. Dried fruits are super sweet, and some can actually help boost weight loss specifically.
Steer clear of high sugar fruit juices, and instead go for vegetable juices, green smoothies, coconut water, or  other metabolism boosting drinks to rev your system up for the day.
Make sure your plant based milks don't have any added sugars. It is in fact a great idea just to make your own if you wish to keep your breakfast 100% whole foods plant based. Simply soak your whole almonds with their skins on for 24 hours, then blend in a high powered blender in a ratio of 1 cup of almonds to 2.5 cups of water. Add a few dates for sweetness, and you're ready to rock. You can strain your milk through a muslin cloth if you like, but if it's going on cereal then why bother? That way you don't end up wasting a thing. Plus, you get all the goodness and fiber from the 'whole' almond, including the high levels of antioxidants in the skin.
Take the time to prep whatever you need to for your breakfast beforehand. For example, you can make a batch of your own high protein muesli and store it for weeks in an airtight container. Or, soak you oats or chia seeds overnight with spices and fruits. This makes for a tasty and ready to go breakfast the next day (you can do both of these recipes in a mason jar, then simply run out the door to take to work with you in the morning). There are in-depth recipes for both of these below↓↓↓
Keep your breakfast varied so you don't get bored. Try our famous egg free, French toast.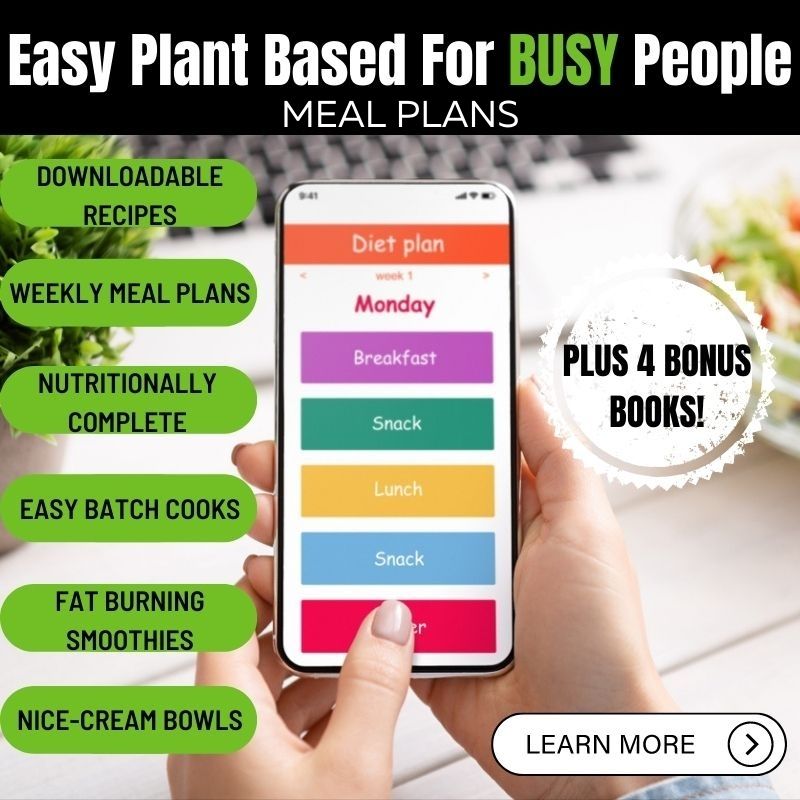 10 Easy Plant Based Breakfast Recipes
1. Peanut Butter, Sliced Apple and Cinnamon Sourdough Toast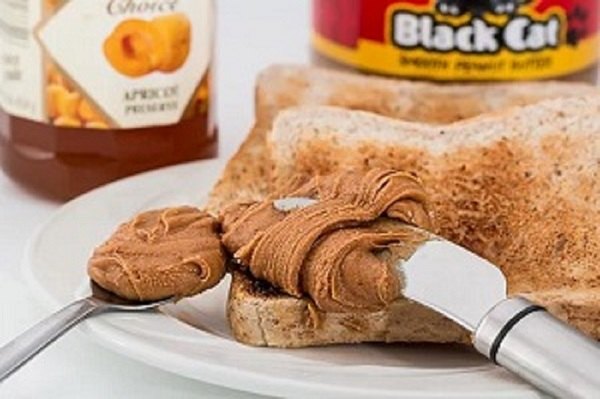 ALL of these ingredients will fill you up! Seriously, if you're looking for a super filling and hearty brekkie, then peanut butter and wholegrain bread will always fit the bill.
I once lost a lot of weight by filling myself up at breakfast with 2 slices of toast and a heap of peanut butter. You might wonder how that's possible, but when you eat such a low GI breakfast (due to the fats and protein) you are literally full until mid-afternoon.
This meant I would only have a very light lunch and a healthy dinner, which made me eat LESS overall. So, peanut butter can actually be a good weight loss food when used correctly.
INGREDIENTS:
1-2 slices of sourdough or granary bread
1 x tablespoon of sugar free, 100% peanut or almond butter
1 x sliced, sweet apple
Cinnamon powder for dusting
METHOD:
Toast your bread on both sides
Spread with 1 tablespoon of sugar-free peanut butter (go easy on this if you are having 2 slices).
Top with slices of apple, and finish with a sprinkle of cinnamon.
2. Buckwheat and Oat Flour Pancakes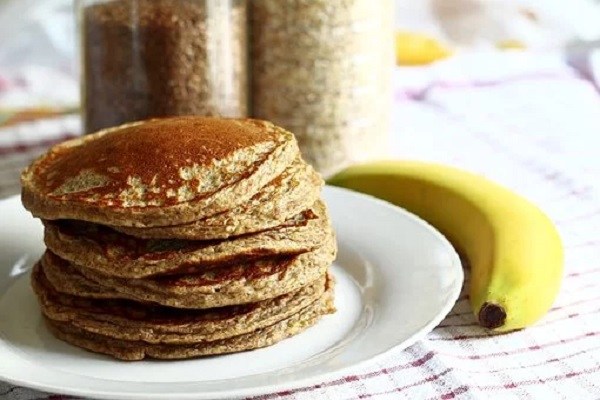 Pancakes always feel like a luxurious Sunday morning kind of treat don't they? They are in the UK anyway! I think it's because you have the time to prepare and cook them, which only usually happens at the weekend. But, boy are they worth it!
Comfort food at it's finest, yet amazingly healthy, especially with the addition of the high protein buckwheat. Buckwheat makes a much more superior pancake, as they come out more bubbly and lighter than your average wheat based pancake.
INGREDIENTS:
1/2 cup oat flour
1/2 cup buckwheat flour
1 tsp baking powder
1/2 tsp ground cinnamon
3/4 cup oat milk
1 banana
1 tbsp almond butter
1 tbsp maple syrup (optional)
METHOD:
Mix up your dry ingredients in one of two bowls.
Put your wet ingredients in a blender and wizz until smooth.
Combine both your dry and wet ingredients and stir with a wooden spoon.
Place a quarter of a cup of your batter mix in a non-stick skillet or frying pan (lightly grease if you need to) and cook for about two minutes each side.
Serve with coconut yogurt and fresh fruit (berries or sliced banana both work great, or whole fruit with no added sugar jam.
3. Homemade Banana Bread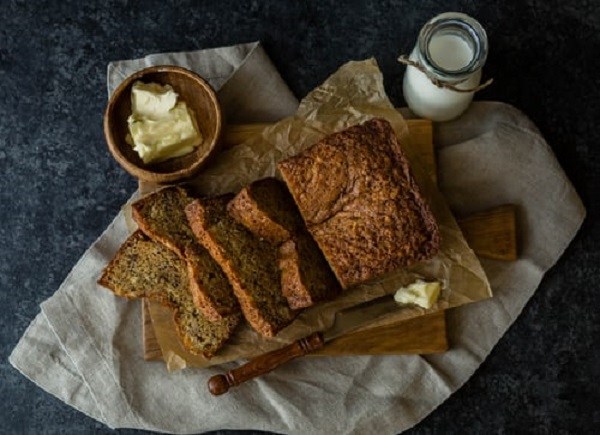 A slice of homemade banana bread really is a grab and go breakfast for those mornings when you just have no spare time. It's also pretty filling, especially if you make it with a low GI wholewheat flour and flaxseeds.
Check out our delicious recipe here.
4. French Toast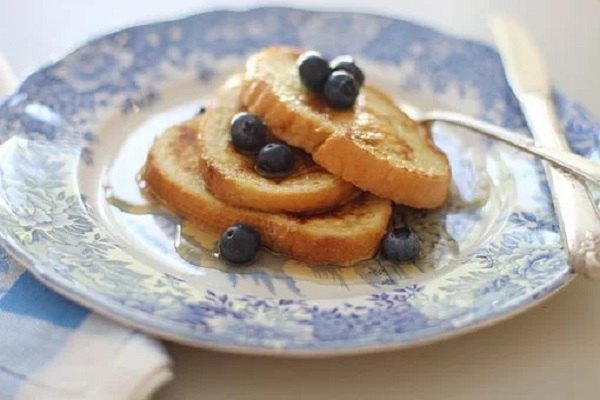 Who'd have thought you could have French toast on a plant based diet?
Well, you can! I couldn't believe this myself until I tried it, and lo and behold it's actually surprisingly good. Especially when drizzled with some maple syrup, or even some easy homemade date paste to keep it, again, a 'whole food'.
Add some chopped fresh fruit and you've completed the dish.
INGREDIENTS:
2 x slices of wholemeal bread
1 x dessertspoon of ground flax
¼ tsp vanilla essence
pinch of salt
¼ cup of nut milk
Pinch of cinnamon or nutmeg
METHOD:
Combine all the ingredients (apart from the bread) in a bowl big enough to soak your bread in.
Soak your bread on both side with the mixture.
Cook in medium to hit non-stick frying pan until golden both sides, turning once.
Serve with a blueberry sauce made by microwaving a large handful of frozen blueberries for about 90 seconds on full power, or until bubbling. Finish with grated lemon zest, and an optional drizzle of maple syrup or date paste.
5. Strawberry and Chia Seed Overnight Oats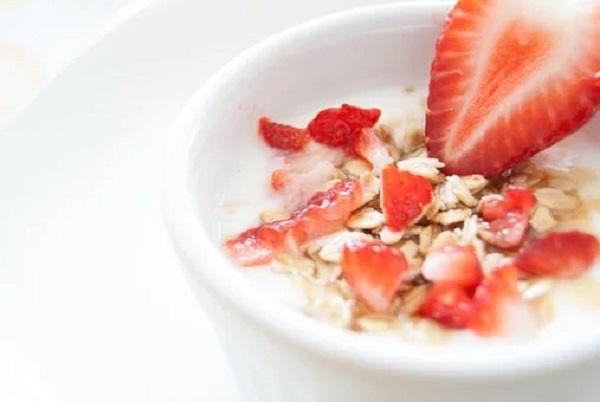 Mmm, strawberries and cream. Who can resist such a delight? Therefore turning it into a healthy breakfast was never going to be a bad idea! Just bear in mind, this tastes so much better made the night before.
These yummy overnight oats are perfect for a summer's day breakfast. They will put you in a sunny mood for the day ahead. I ate a similar version of oats and strawberries when I lived in Southern Spain, so this kind of combo takes me straight back to sunshine and balcony breakfasts.
INGREDIENTS:
½ cup of jumbo rolled oats
1 x tablespoon of chia seeds
1 x mashed, ripe banana
1 ¼ cup of sugar free plant milk
1 x cup of fresh, chopped strawberries
1 x tablespoon of coconut cream (optional)
METHOD:
Mix all your ingredients, except your coconut cream (and only half the strawberries) together in some kind of mason jar. Or, if you are really stuck then use a normal breakfast bowl.
Cover and leave overnight in the refrigerator.
Top with your fresh strawberries and a blob of coconut cream. Serve.
6. Homemade Granola with Coconut Yogurt/Plant Milk, Plus Fresh Berries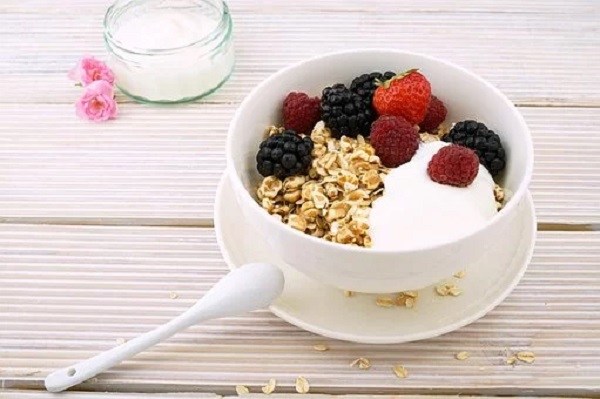 This granola has it all. It will give you a good hit of protein and healthy EFA'S to set you and your brain up for the day ahead.
Serve with either plant milk/coconut yogurt and extra fresh fruit, and you have an amazing breakfast with about 3 portions of your 7 a day.
Check out this amazing recipe and make a big old batch up to last you for weeks to come. You can also eat this granola on it's own, as a delicious snack any time of the day.
7. Smashed Avocado on Sourdough with Tahini Paste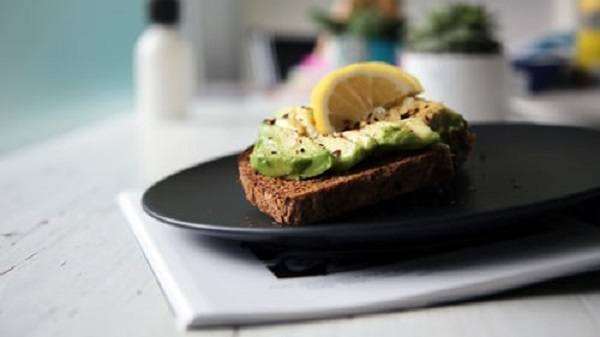 Avocado is FULL of healthy, satiating, heart and brain healthy fats. So, be sure to get at least 2-3 portions a week of this delicious fruit.
One way to get your quota is through that good old Hipster favorite known as smashed avo on sourdough. Simple, effective, and hits the spot taste and satiety wise.
Avocado is also a low GI slow burner and will stop mid-morning snacking temptations in their tracks.
INGREDIENTS:
1 x large slice of oil-free wholegrain sourdough bread toasted
Tahini paste
½ a smashed avocado
1 x grated carrot (optional)
Salt and pepper to taste
Squeeze of lemon juice
METHOD:
Toast your sourdough on both sides
Spread with 1-2 teaspoons of tahini paste
Mash your avocado on top
Add salt, pepper and a squirt of lemon juice
Top with your grated carrot and more lemon juice and enjoy!
8. Banana, Cinnamon and Sultana Overnight Oats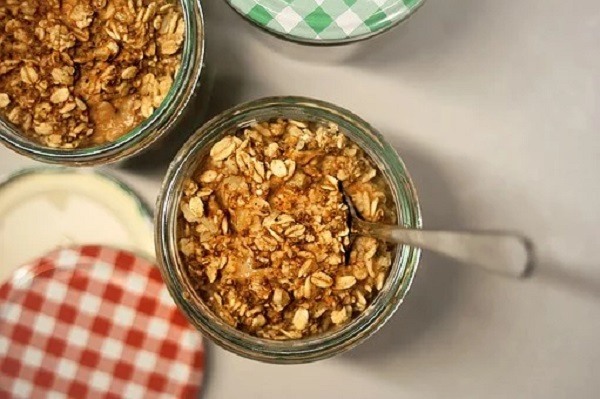 Banana, cinnamon and sultana is a classic combo found in many cakes, biscuits and muffins the world over.
Personally, I love to add cinnamon to as many dishes as possible due to its amazing, healthful properties. One of which is helping to control blood sugar.
Keeping blood sugar on an even keel is one of the best ways to help keep weight under control, as it's sugar fluctuations that can promote junk food cravings, thus promoting weight gain.
Preparing this tasty breakfast the night before will allow time for all that lovely spice to infuse.
INGREDIENTS:
40-50 grams dry weight of porridge oats
1 x cup of oat milk
1 mashed, ripe banana
A small handful of raisins or sultanas
1 x tablespoon of pumpkin seeds
Good pinch of cinnamon
METHOD:
In a mason jar (or something similar) mix all your ingredients together except the pumpkin seeds.
Put in your refrigerator overnight to soak the oats and infuse the flavours.
Sprinkle with your pumpkin seeds before serving.
9. Green Beauty Power Smoothie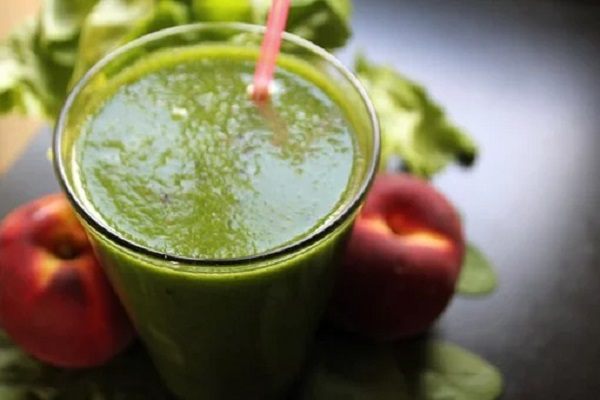 If you like a smoothie in the morning, then you'll love this one. This antioxidant rich beast will have you noticeably glowing… fast. It has all those beautifying, skin friendly fats, and is completely RAW.
Raw foods usually offer the highest amounts of nutrients, antioxidants and fiber. In fact, all the ingredients to keep your body running perfectly, along with giving you much more energy than you would get from a completely cooked food diet.
So, use breakfast as your opportunity to add more raw foods into your life completely painlessly.
INGREDIENTS:
1 x ripe banana
1-2 pitted dates (medjool are best)
1 x desert spoon of shelled hemp seeds
1/2 a medium ripe avocado
Large handful of baby spinach
1 x cup of plant milk or homemade almond milk
Have some extra water ready to make it to the consistency you desire
METHOD:
Wizz all ingredients up in a high speed blender until smooth and creamy
If you find your smoothie too thick, then add some extra water to desired consistency. The thicker you make it, the more it will fill you up.
10. Chocolate and Peanut Butter Breakfast Shake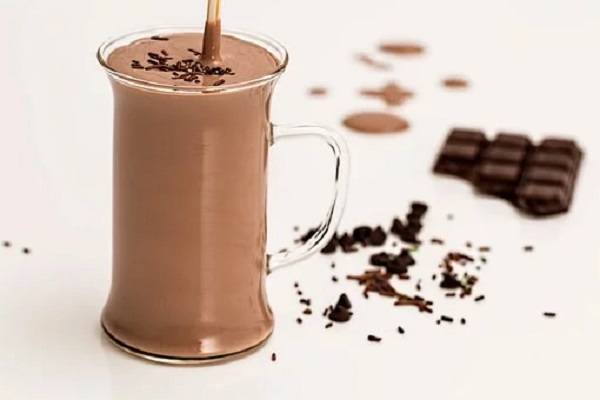 If you love chocolate, then you will never miss an opportunity to go for the cacao options in all things.
It has everything to get you jumping out of bed in the morning, such as the words 'chocolate' and 'peanut butter' in the same sentence. And, they both happen to work like a dream together.
There's also a small hit of caffeine in there to rev the engine too!
INGREDIENTS:
1 x sliced, frozen, very ripe banana
1.5 tbsp of cacao powder
1.5 tbsp of peanut butter (smooth or crunchy)
1 x cup of sugar-free nut milk
Pinch of xylitol if you need more sweetness
METHOD:
Blast in your high powder blender for about 20 seconds until frothy.
Drink immediately!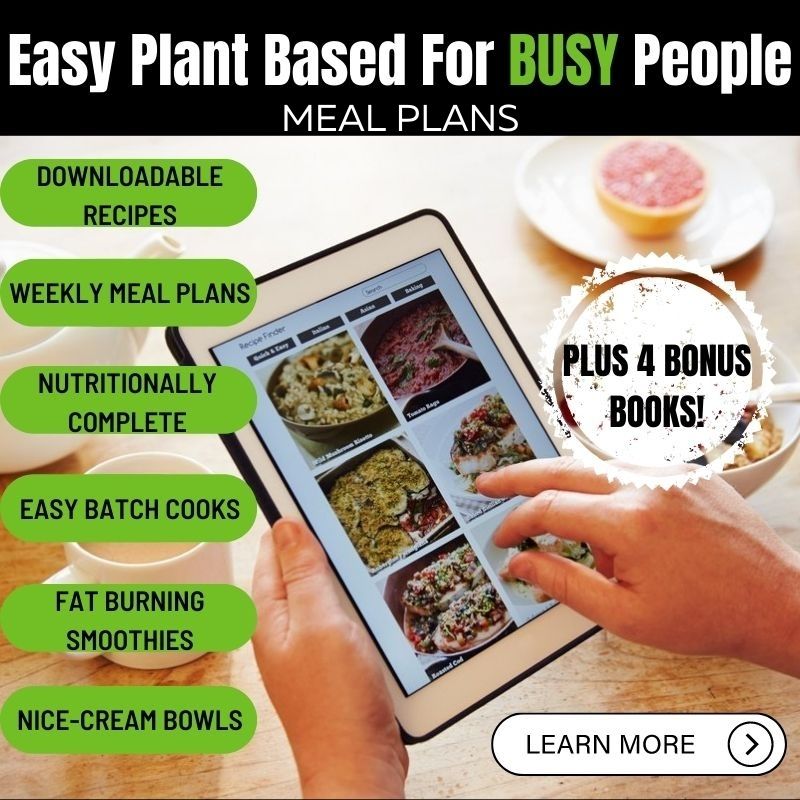 CONCLUSION
Thanks for visiting ZestForever today!
Please feel free to comment if you have any other delicious and healthy breakfast recipes that you love as I would be happy to add them to the list.
And don't forget to sign up below↓↓↓ so you never miss any other posts, plant based news, meal guides, weight loss tips, recipes and a lot more. Ciao!