Walnuts should be a big feature in your healthy plant based diet, mainly as they are so rich in the omega 3 fatty acid's. These are a type of healthy fat that helps keep hormones and mood stable and your brain sharp and focused.
But are walnuts good for you? Read on for 7 powerful walnut health benefits that will blow you away and have you seeing this wrinkly, brain-like nut in a whole new light.
Nuts of all kinds are mother nature's perfect food. They are packed full of plant protein, healthy fats, fiber, they're rich in antioxidants, and are abundant in LOTS of vital vitamins and minerals.
Although often overlooked in the modern diet, nuts are actually something we have been chomping down on since the beginning of time. Back in the old days their amazing properties helped give us the strength and muscle power to fight off saber toothed tigers – and a food just doesn't get more caveman than that does it?
WALNUT'S NUTRITION PER 100G
CALORIES – 654
PROTEIN – 15g
CARBOHYDRATE – 14g
FIBER– 7g
SUGAR– 2.6g
TOTAL FAT – 65g
Saturated fat – 6g
Polyunsaturated fat – 47g
Monounsaturated fat – 9g
CHOLESTERAL – 0g
SODIUM – 2g
NUTRIENTS – Walnuts are a great source of folic acid, copper, phosphorus, Manganese, Vitamin B6 and Vitamin E.
Californian Walnuts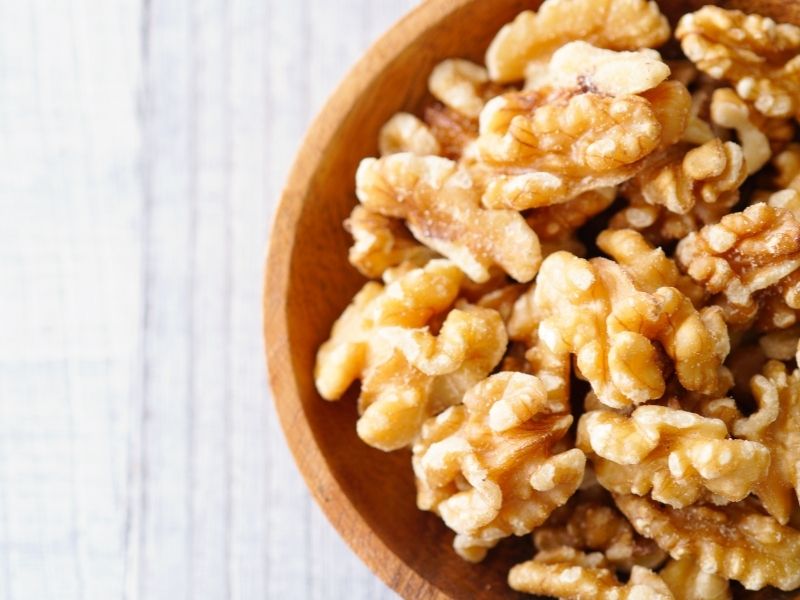 The best type of walnuts are of the Californian variety. They are by far the biggest and tastiest, and they're at their best when they look plump (see picture) and not dried up and shrivelled.
All nuts are also highly perishable and go rancid quickly, therefore should always be stored in an airtight container in the fridge.
For best results, buy organic and raw walnuts where possible. And, always eat the skins as this is where 90% of all their powerful nutrients and antioxidants lie.
Benefits of Walnuts
1. UNIQUE ANTIOXIDANT PROFILE
Walnuts contain a unique amount of antioxidants that are only available in a couple of other known foods and more than any of the other common nuts.
Why do we need antioxidants? – To keep us young of course! Antioxidants are vital for a healthy body and mind, mainly because they repair the harm done by those DNA damaging, free radicals that accelerate the aging process.
Most of us are bombarded with free radicals every minute of the day. Mainly from outside sources such as pollution, chemicals in both food and cleaning products, sun exposure, smoking and alcohol to name just a few. And, it's the antioxidants from foods such as fruits, vegetables, pulses, nuts and seeds that help to negate this damage.
The antioxidants found in walnuts in particular have powerful and remarkable free radical scavenging abilities. And, their polyphenols can even help prevent the liver damage caused by chemicals or drugs.
2. GLOWING SKIN
Those high levels of B Vitamins and antioxidants in walnuts that help them to be free radical scavenging superstars, will also boost your complexion and give your skin the type of glow that can only come from the inside.
And, eating these healthy nuts, alongside LOTS of other high antioxidant foods such as those found in abundance on the whole food plant diet, the more beautiful your skin will be.
3. WEIGHT MANAGEMENT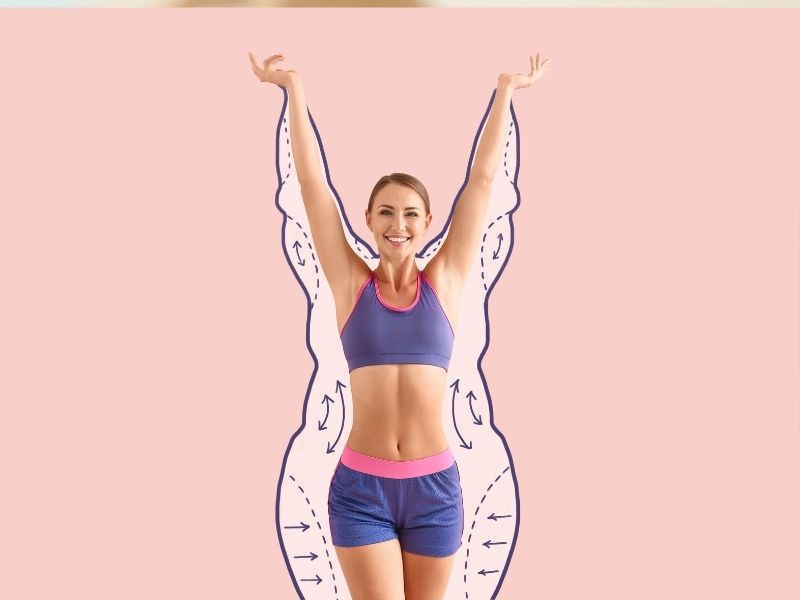 Walnuts (although high in fat) are satiating, and being satiated will help stop junk food and sugar cravings in their tracks. In fact, feeling satiated for a long time after a meal is the BIGGEST factor in weight loss and weight maintenance.
Add to this the fact that the omega fats, fiber and antioxidants in walnuts make them also a low GI food that will help keep blood sugar under control, then you're looking at a great weight loss food too. Just make sure to eat them in moderation only, instead of your usual snacks, and not as well as.
Keeping sugar levels under control with a low GI diet in general will keep you fuller for longer and may help reduce your risk of disease.
4. HEART HEALTH
Studies show that walnuts are great for heart health as they contain l-arginine (which is an amino acid well-known for its vascular health benefits).
The walnut's high amounts of anti inflammatory, omega 3 alpha-linolenic fats (ALA) may help stop the formation of pathalogical blood clots. And those who eat a diet high in ALA are also not as likely to suffer heart problems.
The good news here is that you only need to eat four walnuts a day to raise significantly your blood levels of ALA.
Walnuts also keep your cholesterol levels healthy, which is another factor in heart disease.
5. WALNUT BENEFITS FOR BRAIN
Walnuts contain vitamin E, melatonin, folate and many antioxidants. All of these are neuroprotective compounds that keep your brain healthy and can play a role in reducing and alleviating symptoms of mental illnesses such as depression and anxiety.
Vitamin E and flavenols can also help to destroy the free radicals that cause dementia. So, walnuts may help act as a preventative measure alongside other brain healthy antioxidants, a good exercise plan and a healthy lifestyle in general. 
6. SLEEP
Walnuts contain a compound called melatonin, which is the sleep hormone our bodies produce in the pineal gland to regulate sleep and wake cycles.
We already produce this hormone naturally, but sometimes not enough as our natural cycles are often put out of rhythm with modern life. These rhythms can be thrown out by electromagnetic waves radiating from mobile phones, wifi, internet, light pollution, and many other of stressors that can mess with your natural circadian rhythms.
The melatonin in walnuts can help give blood melatonin levels the boost they need to induce sleep naturally. And, if you do happen to be struggling with sleep then it may be wise to turn off your internet connection and mobile phones at night, which may also help.
7. SPERM QUALITY
If you want your man to boost his sperm's quality, vitality, mobility and morphology then get him eating 75 grams of walnuts a day and see the magic happen. This 'magic' is due to their high levels of omega 3's and 6's which sperm just happen to love.
Not only that, but they are an easy and convenient snack to take out or eat on the go, and you can easily slip them into his lunchbox (pardon the pun).
CONCLUSION
All nuts are healthful in moderation, and should be eaten daily as part of a healthy diet and exercise plan for best results.
Raw, unsalted walnuts seem to have exceptional qualities over other nuts, so make these a priority if you would like the benefits outlined in this post.
Thanks for reading this post from ZestForever. If you have any questions please feel free to post them in the comments section below.