PLEASE READ ALL OF THIS POST FOR YOUR OWN BENEFIT!
There's a reason why many Nationalities that use spices abundantly and have a low obesity prevalence and this spice use could be part of the reason.
Many spices have fat burning and metabolism boosting qualities and in this post we will briefly discuss all of these and why.
What are fat burning spices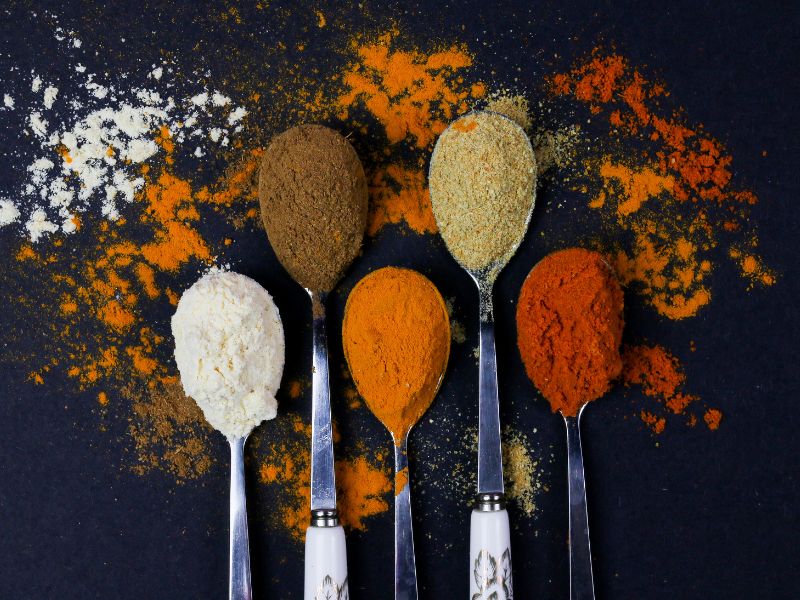 There are up to 13 herbs and spices that are great for weight loss, alongside a healthy, antioxidant rich diet and regular exercise.
I have personally tried and tested these spices for myself in the past and I can tell you, THEY WORK!
A little background on me. I have spent pretty much all my life struggling with my weight simply because I LOVE my food. My biggest pleasure in life is FOOD. Therefore, keeping my weight down has always been priority, whilst not missing out on my favourite treats, of course.
Long story short, about a year ago I decided to Google 'fat burning spices' and came across lots of information and research about the qualities of not just a few spices, but so many.
Of course, I was pretty blown away because I love curries and spicy food, but probably wasn't eating enough to actually make a real difference.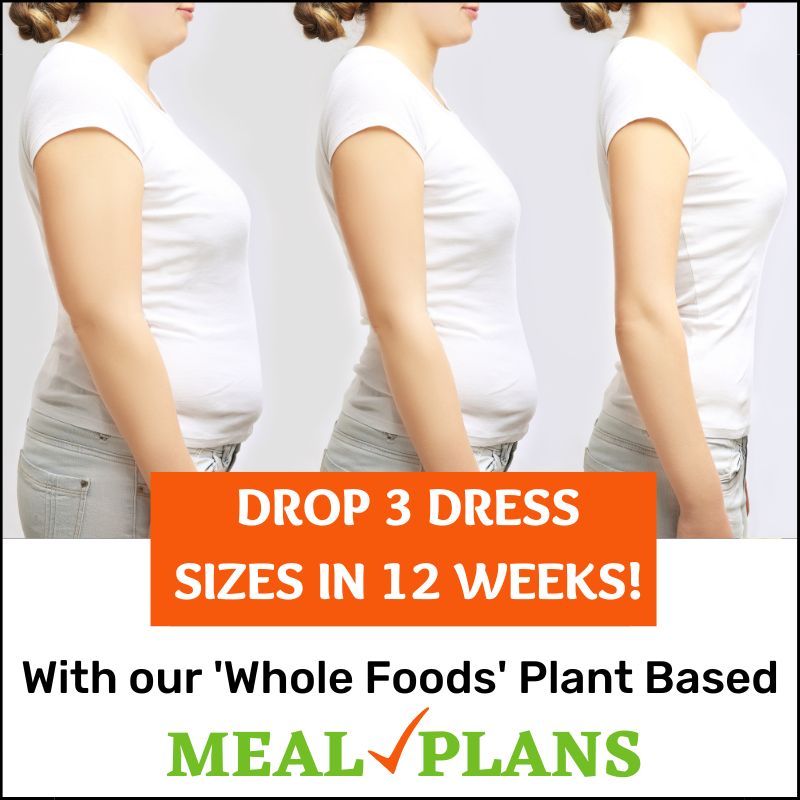 What I Did Next
I decided to trial the spices for myself by making my own spice mix at home. I had nothing to lose and thought it may be an effective and inexpensive way to possibly shed a few pounds.
What I wasn't expecting was HOW WELL IT WOULD WORK!!
Oh wow, it worked!
After 6 months I had lost around 20lbs without changing my diet at all (but, remember, I do already eat a healthy diet with minimal refined foods). This was pretty impressive because at the end of the day I wasn't using any dangerous methods of weight loss, I was just using natural spices that are eaten the world over.
HOWEVER, there are a few rules I stuck to for this to work like it did and you should most definitely read them all for maximum results.
Do's And Don't Of Fat Burning Spice Mix
Take 1/2 – 1 rounded teaspoon of your spice mix in water first thing in the morning on an empty stomach.
Start off with a much smaller amount until you know you can tolerate it, then build up.
Be sure to some cardio exercise for about 30 minutes 4-5 times a week. Try and do this in the morning after breakfast if you can.  Do not skip this part because it's the firing up of the metabolism through exercise and having the spice mix in your stomach that I believe makes this work so well. I cannot guarantee results if you miss the exercise step because I have never tried it this way.
Try and use the HIGHEST QUALITY spices you can source, ideally organic. You literally don't know what you're getting otherwise. Always check spice labels for any added sugars, fillers or anything other than the spice. It's only the high quality ingredients that will work properly.
Try and keep adding more spices to food in general, such as curries and chilis.
Eat an anti inflammatory, plant based diet as much as possible for highest benefits. Check out our Amazing, Meal Plans.
Don't take spice mix more than once a day in the morning. I tried this and it doesn't make any difference, so it's a waste. Once your metabolism and fat burning processes have been fired up, it's for at least 24 hours. That's how it feelsto me anyway. You can actually feel it.
Try not to over eat! As your metabolism will be running faster, you will be hungrier. Try not to eat too much more than your usual food… if possible. I was eating more, but exercising more.
Try to eat high protein, fat burning foods as much as possible too.
Try to incorporate spices into your life in other ways, such as this amazing, British Pub Curry.
DO NOT take spice mix continually. You should take one week breaks from spice mix every 6 weeks for a week or so to be on the safe side.
According to Healthline (a trusted online medical source), you can take up to 14 grams (1 tablespoon) of spices per day. But, you do not need this amount to make it work in my opinion. If you do use higher amounts then you should probably split them up.
DO NOT take spice mix if you have hyperthyroidism or any thyroid or metabolism disorders. Consult your Doctor.
Consult your Doctor before taking spice mix if you have ANY illness or underlying health problem.
Remember, even though these spices are just store cupboard staples, they can have a powerful effect and should be treated with respect. Please FOLLOW all rules carefully.
How to eat as effectively as possible for best results
Be sure to eat a healthy diet in general to get the most out of your homemade, weight loss spice mix.
Eating healthily will be especially important if you want to keep your metabolism boosted long-term. I cannot guarantee you the same results I had if you eat lots of refined carbs and sugars whilst using this spice mix.
Try to eat as whole foods plant based as possible. If you need help with this, then try our super simple Meal Plans where you will be shown how to go plant based easily with minimal effort.
Supplement With Weight Loss Soup
To make the most out of your spices, go for lots of low calorie options for your meals too. I like foods that are high fibre, low fat and very filling. This will boost your fat torching efforts even more and help you to lose weight faster.
You should also try this Hippocrates healing soup because it's fat free, filling, detoxifying and super low calorie. Perfect to keep in your fridge and eat for a quick meal. This soup is a great way to keep your CALORIES down whilst staying full. I make a big batch of this soup every week and eat it for days. It's only around 250 calories per serving and compliments your weight loss spice mix perfectly.
Benefits Of The Spices In This Mix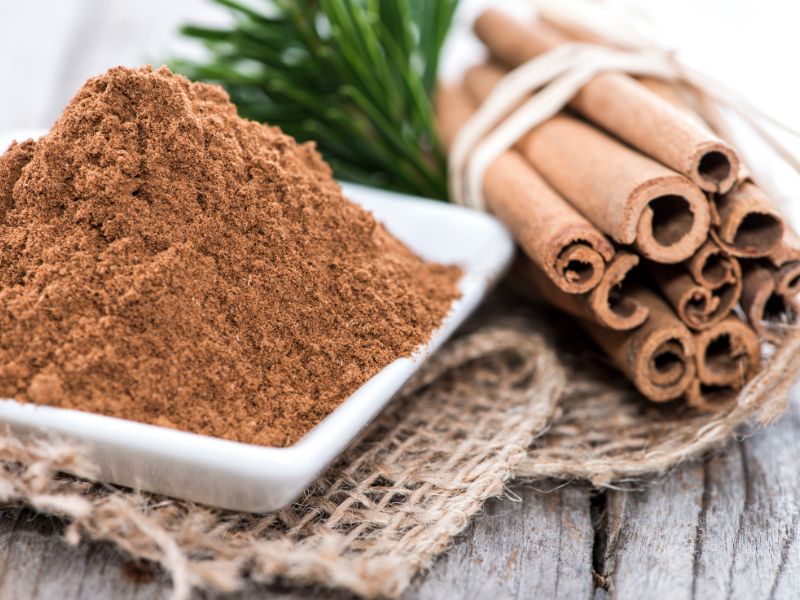 The spices in this mix have many proven reasons why they burn fat, stoke metabolism, supress appetite, increase core body heat and decrease fat absorption. They don't all necessarily do all of those things, but when you put them together (like in this mix) you get the effects of all of them.
I have used eight different spices in mine because they are easily available in the supermarkets. They also provide a mix of different benefits.
1. CINNAMON
Cinnamon is an antioxidant, anti inflammatory, appetite suppressant that can help stabilise blood sugar and allows for more effective sugar metabolization. All of these are impressive and work well together to help boost weight loss.
Add cinnamon to other dishes like porridge, waffles, cakes, biscuits, French toast, apple breakfast cake and other desserts to make the most of its benefits in other areas of your life too.
2. CAYENNE PEPPER
Cayenne pepper decreases hunger and is slightly thermogenic, boosting your metabolism. This means that you may eat less and also have metabolism boosted.
Be sure to eat lots of spicy foods (if you like them) to keep your metabolism stoked. You can add chili to many dishes, not just a classic chili.
3. FENUGREEK
Fenugreek is a spice that is high in fibre (so makes you feel fuller). It also helps supress sugar cravings, thus helping you to eat less of the bad foods that cause weight gain in  the first place!
Add fenugreek to your curries to make the most from the benefits of this spice.
4. CARDAMON
Helps reduce belly fat according to some animal studies.
This spice is also a diuretic (so helps you flush out excess water and toxins).
Cardamon also contains melatonin that may help speed up the body's fat burning mechanism.
You can add cardamon pods to your curries as well.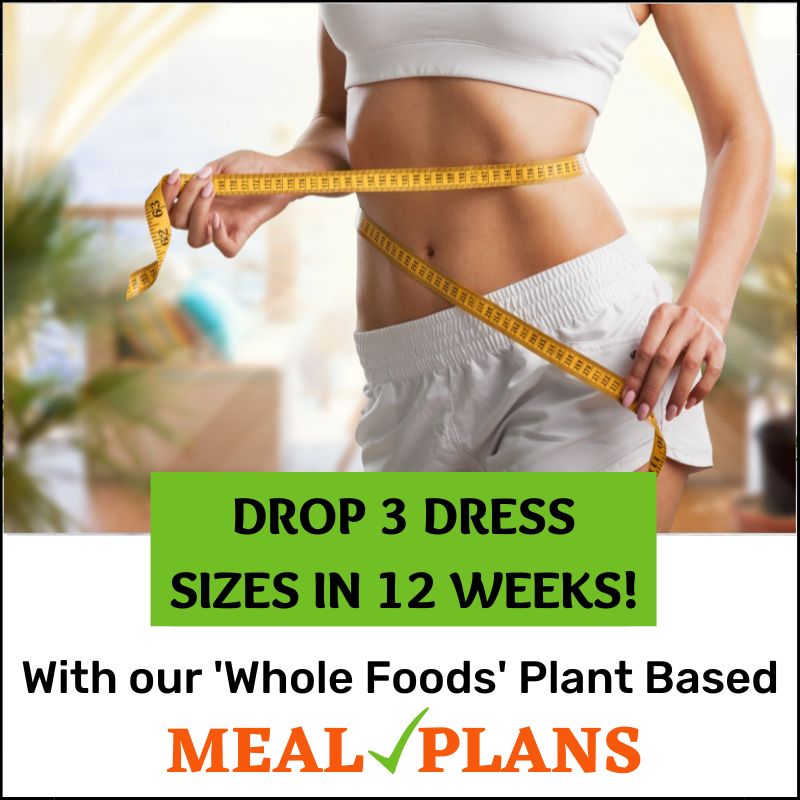 5. BLACK PEPPER
Black pepper contains a powerful compound called piperine. Piperine was found in studies to help reduce body weight is rats on a fat rich diet. This was found without other changes in diet.
Add black pepper to all your food to get the most out of its benefits. Salt and pepper is a staple for most people.
6. TURMERIC
Is a powerful, antioxidant and fat burning agent that has a vital place in the spice mix.
Turmeric's active compound called curcumin increases the body's metabolic rate by increasing core heat.
I have started adding turmeric to lots of my food for all it's benefits (not just fat burning). I now use it in my own delicious golden waffles, pancakes, cakes, cookies, curries, spicy beans, porridge, smoothies. Be creative because it has a mild taste so you can use it in abundance.
7. GINGER
Ginger was found to significantly reduce body weight and belly fat in respected studies.
Ginger has also been shown to increase metabolism and fat burning whilst simultaneously decreasing fat absorption and appetite.
Use ginger in your herbal teas, curries, porridge, cakes and other baking to add a delicious and warming zing.
8. CUMIN
Cumin can help you effectively lose weight and body fat it has been shown in small studies.
Add cumin to your chocolate-cinnamon chili (also contains cinnamon, black pepper and cayenne – lots of other fat burning ingredients.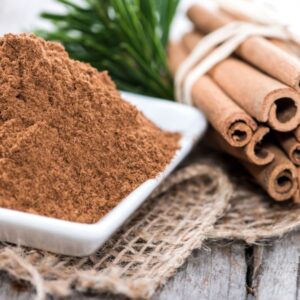 Homemade, Fat Burning Spice Mix For Weight Loss (This Works!)
Equipment
Possibly a spice/coffee grinder OR pestle and mortar if you cannot source powdered spices
Ingredients
3

tsp

cinnamon powder

3

tsp

turmeric powder

2

tsp

cumin powder

2

tsp

fenugreek

2

tsp

ground cardamon seeds

½

tsp

cayenne pepper

½

tsp

finely ground black pepper

1

tsp

ginger root powder
Instructions
Thoroughly mix all your spices together. If there is a certain spice you can't have, just leave it out completely and your spice mix should still be effective.

Use 1/2 to 1 tsp, mixed in a half cup of water (or juice) first thing in the morning on an empty stomach. Always start with a much smaller amount and build up or you could have gut troubles.

Be sure to get some exercise in in the morning, ideally. You got to get your heart rate up to activate the spice mix and boost your metabolism. This will work when you exercise  no less then 4-5 times per week.

On non exercise days, you can still take your spices or have a break from them completely.

Store your spice mix in a cool dark place.

Only make this amount of spice mix at a time to keep it fresh.
Video
Notes
It is VITAL you read the rest of this post properly to understand all contraindications.
CONCLUSION
This spice mix should not substitute a healthy diet. You will need to eat healthily to get the most out of your fat burning spice mix. Don't eat junk foods and expect it to work.
These spices have huge swathes of benefits other than weight loss.
expect to feel better in many other ways when you start eating healthful, anti inflammatory spices more.
Please share this post with your friends so others can get the benefits of weight loss.
Thanks for reading this post from ZestForever!
For more information on losing weight on a plant based diet, please check out this testimony from a self confessed food addict.