Here at ZestForever, we try to recreate your favourite recipes as healthily as possible so you can enjoy them every day.
We also like to create foods that you can eat at any time, and for any meal. We want you to be safe in the knowledge that you're eating complete and whole foods that will satiate you and keep your blood sugar stable.
This oaty, apple-sultana cake tray bake is all of the above, along with being a comforting classic. The fact that this healthy, apple cake is oil and refined sugar free WITHOUT compromising anything on taste means you can eat this whenever you like, guilt free!
Easy apple cake with fresh apples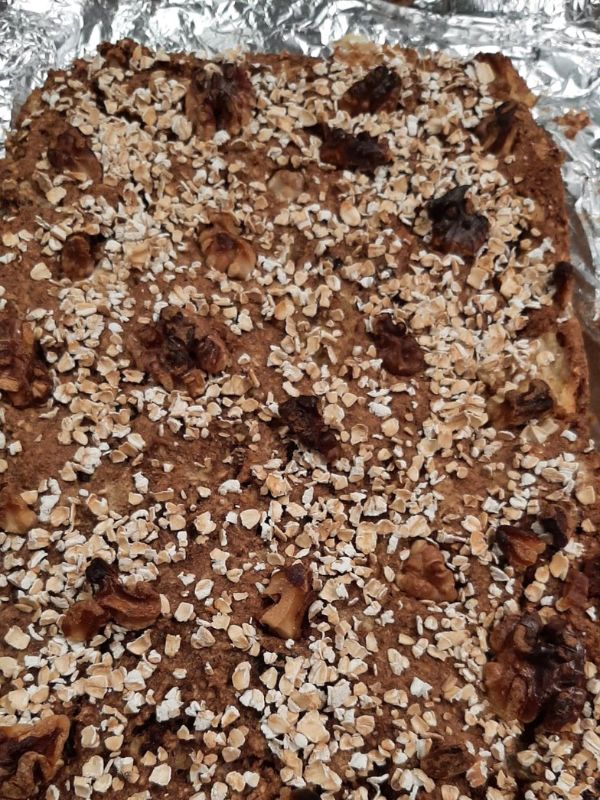 This moist apple cake recipe is made with fresh apple for a fresh taste and a great texture. Your cake will not dry out, due to the fact that the fresh apples are juicy to start with.
We have used Bramley apples because they take very little pre-cooking. You will need to pre cook your apples because you will need to use apple sauce in this tray bake to keep it moist, but this takes only 5 minutes on stove top or microwave.
Feel free to use any apples you like for your apple sauce, but be sure to cook them down adequately first so you can make a saucy texture.
Some lumps in your sauce are fine (for texture in the cake), but mostly you will need a smooth sauce.
How To Get Refined-Sugar Free Sweetness In This Apple Cake
Obviously, we do not want you to use any refined sugars in your apple-sultana tray bake. That's going to defeat the object of making your favourite comfort foods whole foods plant based and healthy.
The sweetness in this cake comes only from your apples, sultanas and a little stevia or xylitol mixed into your apples during cooking. If you do not have, or like these sweeteners, then sweeten your apples with a little date paste, agave or maple syrup. Of all these, homemade date paste is preferable as it's much closer to being a whole foods (and in fact, is a whole food).
Don't forget that you will also be getting a lot of sweetness coming from your sultanas, so bear that in mind when sweetening your apple sauce. Try and get as much sweetness out of the fruits because they are whole foods.
Two Portions of your 5 a day!
It's rare you will get two whole portions of your 5 a day fruits and veggies in a cake alone. But, this apple-sultana cake tray bake does exactly that! This makes it perfect to give to the kids to help get nutritious fruits into them, and clean sugar energy for all the family.
Alternatives To Sultanas
We have used sultanas in this cake, just because they traditionally go so well with apples. But, feel free to experiment and use other dried fruits in here too.
Why not try some chopped dates, figs, raisins, currents or even blueberries fresh, frozen or dried? Or, a mix of all?
The great thing about plant based cooking, and baking, is the fact that it's just SO easy to swap and change your ingredients. You have to find what you enjoy, and also keep your diet varied. Experimenting like this helps you to hone your taste-buds and discover new foods and which foods you prefer.
Best Flours To Use
You will want some rise in this cake, so you're going to (in part at least) need to use some raising type flours. However, always keep these whole foods flours. Don't ever compromise on using only wholegrains in your baking, otherwise you will turn something that is supposed to be healthy into a treat only.
We have used half wholegrain spelt and half oat in this healthy, apple cake. This will allow some rise, even though oats don't normally rise as much as more glutenous grains, mixing with a glutenous grain helps this.
Other wholegrain flours you can use are buckwheat (needs a rising flour too), brown wheat flour or rye flour.
You can also go for just an easy oat flour in here too, but it will have a stodgier more pudding type texture. You can use any non-rising flours for this kind of texture. This can also work when you want something with custard for your dessert. We actually like both ways.
What To Serve With Apple-Sultana Cake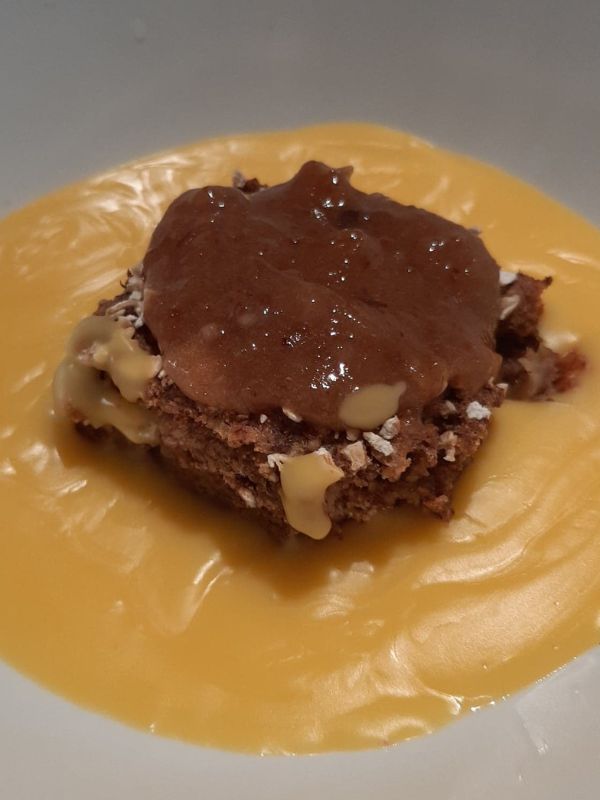 This cake is so versatile and goes with either classic custard, yogurt, ice-cream (or delicious, easy nice-cream) or cream.
Obviously, you want to go for the plant based versions of all of these. We 100% believe in the plant based diet for the highest health benefits.
You may also be happy to know that Bird's custard is actually vegan by default, as long as you use your own plant milk to make it. We make our custard with plant milk and a sugar substitute like stevia drops, instead of the refined, white sugar it says to use on the label. This works really well.
Sticky, date paste topping!
If you would like another element, and more sweetness to your apple cake, then why not try our amazing, date topping?
You can make this up separately, then smother over your cake afterwards, RAW. You do not need to bake this topping with your cake. Keep it uncooked for extra RAW nutrition.
Best ways to eat this cake
This apple-sultana tray bake is perfect for literally ANY time of day or night.
You can eat it on it's own for an on-the-go breakfast, or a mid-morning snack with your cup of tea or coffee. Or, just as a delicious dessert on a cold Winter's night with lashings of hot custard.
Either way, you can be sure that this scrumptious bake is 100% nutritious, packed full of fibre, flavour and will fill you up for a long time due to it being low glycemic index.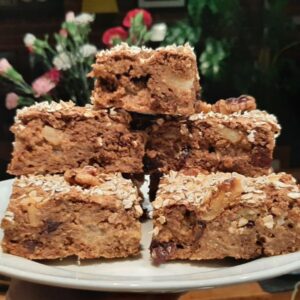 Apple-Sultana Cake Tray Bake - Oil & Refined Sugar Free!
A delicious Winter warmer with aromatic spices and fruit.
Equipment
Baking tray about 9 by 6 inch

Mixing bowls

Wooden spoons

Saucepan

Baking foil or paper

Blender (if making your own oat flour)
Ingredients
2

medium sized Granny Smith apples

1.5

cups

water

Sweetener of choice

2

tablespoon

flax meal

1.5

cups

oat flour

1

cup

wholegrain

spelt flour

1

cup

sultanas

1

cup

plant milk

1.5

tablespoon

cinnamon

2

tsp

mixed/pumpkin spice

1

tsp

baking soda

1

tsp

baking powder

Handful

whole oats
Optional date paste topping
8-10

dates

Hot water to soak
Instructions
For the cake
Heat your oven to 190C  (374F).

Make your flax egg by adding 1/2 cup of water to your flax meal and leaving for 10 minutes to go gloopy.

Meanwhile, prep your other ingredients by chopping you apples into chucks and cooking in a thick bottomed saucepan with the rest of your water (1 cup). Add your sugar substitute to sweeten the apples. You can use stevia drops, xylitol, a little maple or agave, or brown sugar. 

The apples will take about 10 minutes to soften. Keep breaking up and smashing down with a wooden spoon until you end up with an apple sauce texture. If you need more water to make a sauce texture, then add a little. It's a good idea not to smoosh your apples down too much because it's nice to have some apple pieces and texture in your finished cake.

Now add all your dried ingredients to a big, mixing bowl and stir well.

You can make your own oat flour by whizzing up oats in a blender for about 10 seconds to a fine mill. Be sure to count out the cups AFTER you have milled your oats or the size will come up different.

Whilst your apple is still in the pan (but with the heat turned off), add the rest of your wet ingredients to the apple sauce. Mix well.

Be sure to line your baking tray with some kind of grease-proof paper or tin foil. This cake is low fat, therefore will stick without you doing this.

Now mix your wet ingredients into your dry and mix slowly with a wooden spoon. Do not beat, just fold. Do not over-combine as you want to keep the air in this cake, so a few folds just to combine your dry and wet mixes properly is adequate.

Now transfer mix into your lined baking tray. Sprinkle with a few whole oats and possibly some walnut pieces if you want some crunch.

Bake for 20-25 minutes until golden on top.

Transfer to a cooling tray to cool properly.

If using a date paste topping, you will need to wait until your cake is completely cool. OR, you can just keep your topping in a separate container in the fridge and add to your cake when serving.

Store cake in the refrigerator for up to 7 days.
For the date paste topping
Soak your dates in very hot water to just cover for about 1 hour.

Now whizz in a high speed blender, with the water, to a smooth paste. Don't worry if you cannot get the paste really smooth as it will still taste great. It's quite hard to break down those skins completely!

You can either add this paste to your cake once it's completely cooled, or store in an air-tight container in your refrigerator until needed.
Video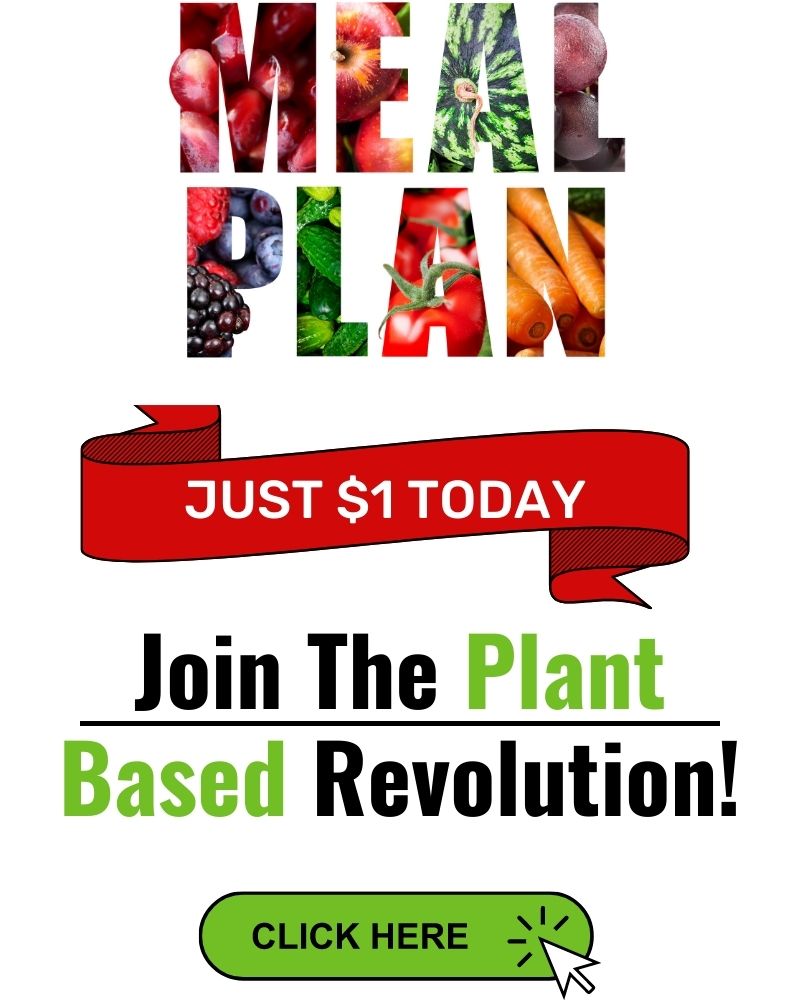 Thanks for visiting us today!
We are always happy to answer any questions you may have about this recipe OR any other subject on this website. Just let us know below.
If you love spiced apples then you may want to check out our delicious, cinnamon-apple crumble that's also low calorie and fat free.