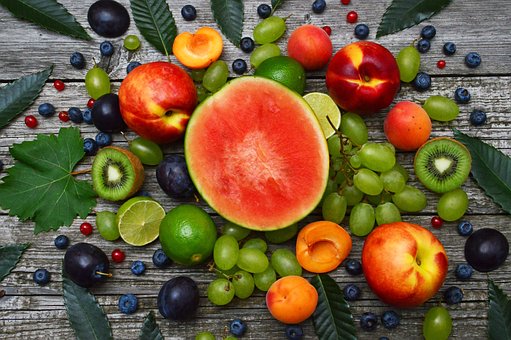 What is a Plant Based Diet? In essence it is actually just eating plants, which basically means anything that is not derived from animals or fish – and is really not quite as boring and bland as it sounds…honestly.
When most people hear the words vegan or plant based they have visions of grass on a plate, but this is far from the truth and in this post I'll tell you exactly why this IS the ultimate lifestyle for superior health, and maybe even convert you…who knows!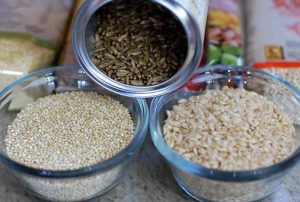 Firstly, if you take into consideration the fact that plant foods include not just vegetables; but also fruits, nuts, seeds, quinoa, barley, spelt, amaranth, rices, lentils, pulses, beans, healthy fats, soy, tempeh, seitan, and nut milks (you will become familiar with all of these as you go), then you can start to see a much bigger picture emerging.
The plant based movement is spreading far and wide!
Also, it's never been a better, or more convenient time to go plant based than right now, and most major supermarkets are getting on board in a BIG WAY with the plant based diet. You will find most shops, restaurants, or cafes etc are now offering all sorts of substitutes for animal products and are serving many varieties of nut milks, cheeses, and many meat substitutes (though I am not a big fan of soya meat substitutes for the long term, but they are fine while you are learning and breaking yourself in).
The simply amazing health benefits of plant foods: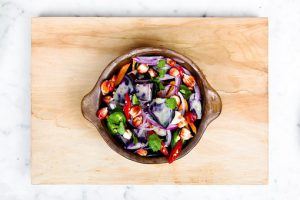 The health benefits of a plant based diet, when done correctly, can be simply astounding. This has been my experience in the past year on my own plant based journey. I say 'when done correctly' because this is a major key point, and will make all the difference in getting you to the point of the extreme health and vitality like that we all so desire.
Choosing a plant based diet for the reasons of superior health and well-being will also mean cutting out sugar and other high GI foods, deep-fried foods, artificial sweeteners, preservatives, colours, and other food chemicals.
In this post I will explain the many benefits you will feel on the plant based diet, the difference between plant based and vegan, and also how to combine your plant foods to ensure you receive all the nutrients and amino acids you require for optimal health and vitality.
Healing the body and mind
Moving towards the plant based way of eating is one of the fastest ways to healing, not just for the body, but for the mind also. For long term change, which is what you need to be thinking about in order to live the healthful life you want, it is always best to take things one step at a time.
It is proven that if you try to make too many changes at once then you will probably 'fall of the wagon very quickly', though for some all or nothing types this approach may work. I will give you the strategies that I used for incorporating these changes as seamlessly as possible later on.
BENEFITS OF THE PLANT BASED DIET
Alkalizing your body
Many plant foods are highly alkaline, whilst most animal products (milk and dairy come in mid range) and refined sugars are acidic, meaning they cause inflammation in the body. Chronic inflammation is now thought to be one of the main influencers behind many diseases and illnesses – including arthritis, lupus, crohn's, heart disease, diabetes, cancer, alzeimers, and asthma.
It stands to reason that cutting out these foods as much as possible and adding in plant foods, will help to keep your body in a state of balance AND go a long way to slashing your risks of many major diseases.
To help this process along even more you should add more super foods to your diet as these will not only boost your immune system into orbit, but give you a beautiful glowing complexion that everybody will comment on. Oh the satisfaction!
TOP 10 ALKALIZING FOODS
Sea vegetables

Dark green, leafy vegetables, including spinach, kale, spring greens, rocket, swiss chard (the darker the colour the better), Himalayan pink salt (in moderation), and broccoli

Sprouted beans

Avocado

Beetroot

Garlic

Lemon

Tomatoes

All raw foods

Superfood Green Powders – absolutely essential for energy, glowing skin, and a strong immune system
TOP 10 ACID FORMING FOODS
All high GI sugars including white sugar, refined flour products, honey, corn syrup, and artificial sweeteners

Alcohol

Tea and Coffee

Cacao

Dried fruit

Meats

Farmed fish

Shellfish

Eggs

Yeast and fermented foods such as miso, soy sauce, mustard and marmite.
As you can see, not all plant foods are necessarily alkaline and vice versa, but MOST of the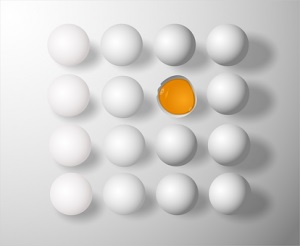 major plant food groups are either alkaline or mid range, and most of the animal products are mid range to highly acidic, so in balance the plant based way of eating is much more alkaline, and therefore much healthier in the long term.
Don't get me wrong, there are foods on the highly acidic list that are considered healthy (like eggs and fish for example), but if you do eat them they should be balanced out with lots of alkaline foods to keep acidity in the body to a minimum.
On a personal note, I am now pretty much 100% plant based, due mainly to the fact that I just really notice the difference in how I feel if I start to eat eggs and dairy again. I have tried and tested it a few times and they just make me feel congested and foggy headed – something that I never actually noticed before eating plant based, probably because I knew no different. 
Some of the awesome things I have noticed since eating plant based:
Less bloating and puffiness in the face (I didn't even realise I had these issues until suddenly I didn't, and everyone could see the difference).

MUCH more energy.

No muscle aches after exercise.

The most amazing glowing skin I have EVER had.

A clear head (brain fog is another thing I had always had but didn't really notice – until it was gone).

Much better memory.

Strong immune system (I have not had one day of sickness, colds or viruses the whole time I have eaten only plant foods).

Hormonal balance (I rarely suffer from mood swings or PMS like I used to).

Less stress (I find I do not get as angry, frustrated or stressed out like I did before).

Weight Loss, check out

 (

Eating for Weight Loss

)
Thicker more lustrous hair (read

here

to understand more on how chronic inflammation can negatively effect hair growth).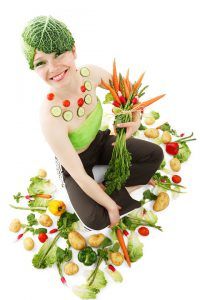 One of the things that stands out clear as day when you read this list, is that ALL of those above problems I used to have are the result of too much inflammation in the body, and they ALL got better when I changed my diet. I may not have developed any serious illnesses or diseases yet but I was more than likely on the way, which is proof enough to me of exactly what the plant based diet can do.
THE DIFFERENCE BETWEEN PLANT BASED AND VEGAN
VEGAN:
The main difference would be that veganism is a life style that is predominantly about the welfare of animals, and shuns ALL animal products, including buying anything made of animal skin such as leather, suede and fur. Also, it bans anything that has been tested on animals, which includes most make-up, shampoos, conditioners, many toiletries, and many household cleaning and washing products.
This is all very noble and for a good cause of course, but I won't go into further into the animal welfare side of things for the simple reason this is a plant based lifestyle website, so I will be focusing more about the health benefits of plant foods.
It's worth noting that as veganism is not predominantly about health, it means that NOT all vegans are necessarily 'healthy' as there are many vegan junk foods out there. Just think fries and SUGAR for starters!
PLANT BASED: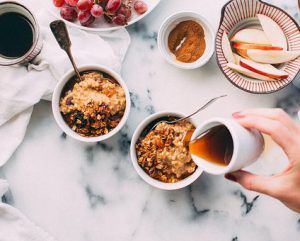 On the other hand, plant based eating is more predominantly about health (or, you may start off plant based as you ease yourself into veganism). And on the plant based diet you have more leeway to help make things easier, which is often needed, especially in the early stages of your dietry change, such as having a bit of honey on your cereal if you fancy it.
Or if you are eating out and you may find it hard to find something you can actually eat on the menu and so have to pick something non vegan. (Though you will find most restaurants offer vegan options now, due to its huge popularity).
How to 'BE' around others
There will of course be times when it will be hard, especially when you are around other people who maybe don't understand why you are doing it and therefore may feel they need to give you negative opinions. Never allow people to judge you for your choices, it's your body and up to you to decide what you put in it, that's just your god given right – they are on their journey and you are on yours.
You will usually more often than not, find that when others see how well you look they will be asking you what you are doing and will want a piece of the action for themselves, which is obviously great. I get this constantly now, and I'm more than happy to help!
WHAT IS A PLANT BASED
DIET – FOOD COMBINING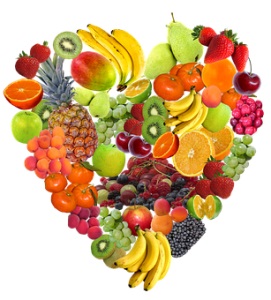 Combining the right foods for a 'complete amino acid profile' is crucial to the plant based diet. Animal products are already complete proteins, whereas many plant products aren't. This is why you need to understand how to put a meal together to cover all your dietary needs – but don't worry this really isn't as hard as it sounds and will soon become second nature. New evidence has found that you don't actually have to eat a complete amino acid profile at every meal, just over the course of the day is good enough.
You will find that you will feel much fuller, and your blood sugars will be much more stable by the combining of certain low GI foods that include some protein, wholegrains, and a little healthy fat with every meal or snack. 
Low GI Eeating is always best:
Low GI foods (which stands for glycemic index, and is the rate in which the sugars in food hit the bloodstream) are best for keeping blood sugar stable, and they can be found in the complex carbohydrates that are in most 'whole foods'. These are foods that are still in their whole and natural state, for example a whole orange as opposed to orange juice. 
For the best low GI meals and snacks, plant food carbohydrates such as wholegrain bread, cereal, rice, pasta, millet, buckwheat, amaranth, oatmeal and cracked wheat, need to be combined with proteins such as pulses, nuts, seeds, quinoa, soy, tempeh and seitan, and also a little healthy monounsaturated fat like avocado, coconut or olive oil (if not already in the protein element, as in the case of nuts and seeds). These combinations will keep you sated and full with a slow release of energy.
High GI eating will cause A sugar spike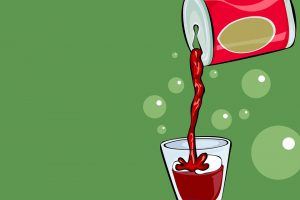 High GI carbohydrates, such as white sugar, flours, confectionery, fizzy drinks, fruit juices, and chocolate, will throw your blood sugar out of whack – especially when eaten on an empty stomach. High blood sugar brings with it other problems of its own, including diabetes, obesity and heart disease – to name just a few. Low GI foods are an ESSENTIAL part of your healthy plant based diet.
If you want to start making changes today to your diet but just don't know where to start, then you may also find Easy Steps to Eating Clean a helpful read. You will find out everything you need to know about clearing the junk out of your life (and cupboards) and incorporating healthier choices the easy way, without too much disruption to your lifestyle.