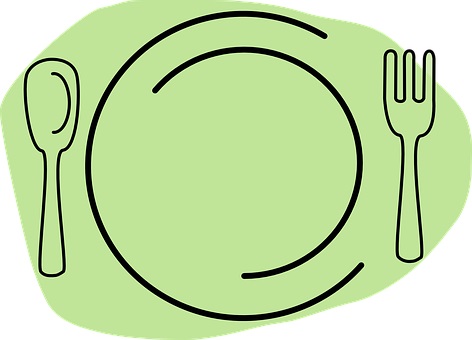 When you start out on your plant based journey you will undoubtedly feel overwhelmed at first simply because there is so much information out there, but there is also a lot of misinformation. And all you really want to do is to keep things as simple as possible, especially if you're the type who doesn't have lots of time to spare to fiddle around in the kitchen for hours: You want easy to prepare, simple food right?
This post will show you how easy plant based food combining for nutritionally complete meals is, and once you know the basic rules you will soon be making healthy choices naturally and knocking up highly nutritious meals without batting an eyelid.
Why switch to a plant based diet?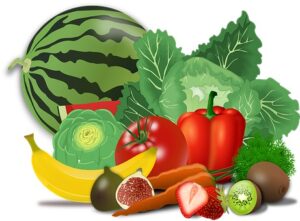 You would have to be living on another planet not to have heard all the hype about the vegan and plant based eating movement going on right now. It's tipped to be the hottest food trend for 2019, which is great news not just for us, but the environment in general, and therefore our whole planet.
But, for the purpose of this post I'm going to focus on the absolute amazing health benefits that a diet high in plants has on us humans. Our bodies function just fine and in fact flourish on plant foods, that is as long as we get all the nutrients we need, and also understand the important food combining rules such as those in this post.
TOP 10 Reasons to go Plant Based:-
MUCH MORE ENERGY
STRONGER IMMUNITY
GLOWING SKIN
LESS CHRONIC INFLAMMATION AND EASING OF INFLAMMATORY DISEASES
LESS RISK OF MOST DISEASES IN GENERAL
EASING OF INFLAMMATORY DISEASES
BETTER SLEEP
LESS DEPRESSION/ANXIETY
BOOSTED BRAIN POWDER
QUICKER RECOVERY FROM ILLNESS AND INJURY
WEIGHT LOSS
Plant based foods:-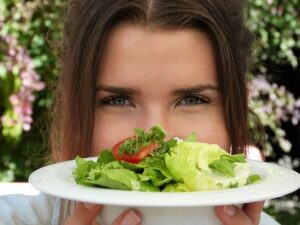 When it comes to plant foods many people have false beliefs: they believe they will never be able to enjoy the foods they love again, or they will be chomping down like a rabbit on boring greens and salad for the est of their lives. This is far from the case, as I have been eating what I would roughly presume to be about a 98% plant based diet for the last 2 years and I can honestly say I have never felt like I have missed out on anything – EVER! In fact, if anything my diet is tastier than it was before, and I thoroughly look forward to every meal I have.
Changing your diet so drastically forces you to think outside the box – to discover and try foods you may have never before eaten, and to find different ways of cooking. I can assure you, once you get used to your new way of eating you'll probably never want to go back as you will feel so good.
It's never been a better time to go plant based!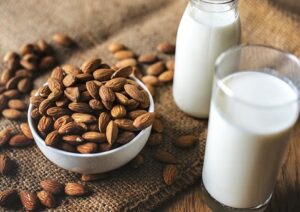 Eating a plant based diet has quite literally never been more easy than it is right now. Whole supermarket sections, and even whole aisles are now being devoted to this new eating trend, and you can pretty much find a plant based replacement for any animal product. And the thing is, they actually taste great too! Not long ago the poor vegans of this world had very little choice but to go to specialist health shops and try in vain to be inspired by insipid, fake looking soya meats that let's face it, tasted pretty rank.
Now we have choices galore; tasty meat substitutes of sausages, burgers, chicken nuggets and many other plant based choices are everywhere we look. We have so many vegan cheeses, butters, and yogurts; and they also seem to be milking literally every single nut known to man. Oh yes, we really do have it easy and also very tasty, and it's just set to get even better this upcoming year.
What can I eat?
Below is a list of all the tasty and healthy foods you can enjoy on the plant based diet. Remember, there are also many other junk foods that are still plant based, such as sugar, sweets, saturated fats, hydrogenated oil, crisps, fries, and also lots of branded vegan junk foods. But a real plant based diet in essence, is a healthy diet, and that is the foods I shall be focusing on in this post.
You can decipher which category a food comes mostly into by using this chart, and some foods naturally contain nutrients from more than one category. Quinoa is one example of this and is the only food that is actually a 'complete' food in itself, as it contains fats, protein, carbohydrate, fiber, AND nutrients – so be sure to eat lots of this awesome superfood on the plant based diet.
P = PROTEIN SOURCE
SC = STARCHY CARBOHYDRATE SOURCE
F = FAT SOURCE

PC

= BOTH PROTEIN AND CARBOHYDRATE
WC = WHOLEGRAIN CARBOHYDRATE

PF

= PROTEIN AND FAT SOURCE

S

= SWEET CARBOHYDRATE SOURCE
HF = HIGH FIBER

LC

= LOWER CARBOHYDRATE SOURCE
List of plant based foods:-
NUTS – such as almonds, pistachios, walnuts, Brazils, cashews, peanuts, hazelnuts, chestnuts, pine nuts, pecans.
SEEDS – such as pumpkin, sunflower, chia, flax, poppy, sesame, and hemp. PF
DRIED FRUITS – such as sultanas, apricots, peaches, apple, prunes, dates, goji berries, golden berries, currants, blueberries, and many more (higher carb than fresh fruit).

S

WHOLEGRAINS –

Brown rice, spelt, buckwheat, millet, wholegrain pasta, amaranth, soba noodles, wild rice, sweetcorn, oats, oat cakes, buckwheat noodles, corn cakes. WG
QUINOA – A complete source of protein, carbs, fats, fiber, and nutrients. A perfect food! WC/PF/HF
FRESH OR FROZEN HIGH SUGAR FRUITS – grapes, mangoes, pineapple, bananas, lychees. S
FRESH OR FROZEN LOWER SUGAR FRUITS – such as apples, pears, oranges, plums, kiwis, berries of all kinds. LC
FRESH OR FROZEN VEGETABLES – such as LOTS of leafy greens: Swiss chard, spinach, cabbage, salad leaves, rocket, plus cauliflower, broccoli, carrots, celeriac, peas, mange tout, onions, leeks, garlic, aubergine, courgette, sprouts, tomatoes, and salad vegetables. LC/FB
STARCHY HIGH CARB ROOT VEG – such as white potatoes, sweet potatoes, butternut squash, pumpkin, squash, parsnips. SC
LENTILS – such as green, yellow, beluga, puy, and red lentils. PC
BEANS AND PULSES – such as kidney beans, borlotti, cannellini, pinto, and haricot beans; yellow split peas, and chick peas. PC
SOY PRODUCTS – such as cheeses, meats, tofurky, soya mince, yogurts, low sugar ice-creams, soya mince, soya chicken nuggets, soya sausages. tempeh, and seitan. P
COCONUT PRODUCTS – such as cheeses, yogurts, low sugar ice-creams, fresh coconut, desiccated coconut. F/LC
FATS – such as olive oil, coconut oil, sesame oil, canola oil, safflower oil, peanut oil, walnut oil, avocados, tahini, and humus.

F

NUT BUTTERS – such as peanut, almond, cashew and walnut. F/P/LC
PROTEIN POWDERS – a great way to get extra protein if you feel you're not getting enough from your food. This shouldn't be a problem if you food combine correctly, but if you exercise or work out you will probably need one. There are many awesome plant protein powders on the market that contain a full amino acid profile. P
NUT MILKS – such as soy (P), coconut, almond, hemp, oat, cashew, rice, and hazelnut. LC
CACAO – Dark chocolate of at least 70% is dairy free, or you can make your own with just 3 ingredients (see homemade chocolate recipe). S/F
CAROB – Another healthful treat that tastes like chocolate and can be used to make homemade chocolate, hot chocolate, and in other baking.

S

FLOURS – such as wholewheat, rice flour, quinoa flour, buckwheat flour. WC/P
SUGAR SUBSTITUTES – such as agave nectar, maple syrup, date paste, xylitol, stevia, brown rice syrup. S
EGG SUBSTITUTES – made with ground chia or flax seeds. F/LC/FB
NUTRITIONAL YEAST – tastes like cheesy flakes and can be used to enhance and flavour foods. P/LC
ALL HERBS AND SPICES
GREEN SUPERFOOD POWDERS – such as wheatgrass, spirulina, blue-green algae, barley grass, chlorella, and kelp are powerful anti inflammatory plants that are high in nutrients for immunity, anti aging, anti cancer and literally millions of other benefits. Yes, green superfood powders rock, and should become part of your daily routine to ensure optimum health. P/LC/FB
As you can see, there is such an abundance of delicious foods you can eat on the plant based diet that you need never go hungry. Out of those above foods you can make hundreds of different meals; and for inspiration you only need to check out some of the great vegan recipe websites out there on the internet. All this means it really is getting easier and easier every day to convert to this health boosting way of life.
Plant Based Food Combining for Nutritionally Complete Meals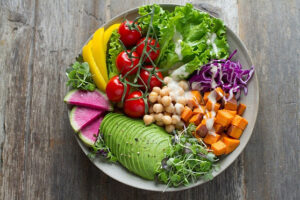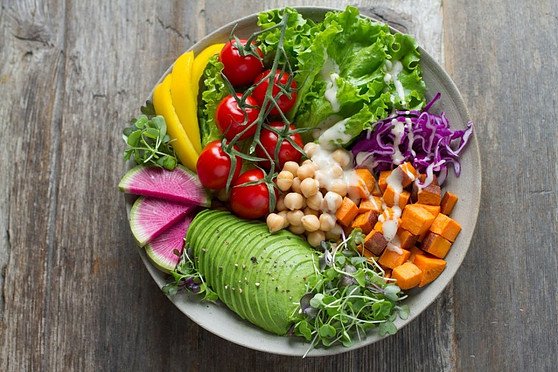 Here's the part where I will help you understand how to put a 'complete' meal together. That means getting the correct amounts of protein, carbohydrates, fats, fiber, and nutrients. You want a good array of all of these at every meal or snack to feel satiated and full, and as many of the plant foods on this list are low GI (glycemic index) they will also keep your blood sugar stable, thus helping to stop junk food and sugar cravings.
Benefits of stable blood sugar:-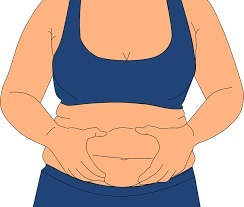 The plant based diet in general, is great for everyone when done correctly; and as it's also great for blood sugar control this makes it a perfect diet for diabetics, people with blood sugar problems, obesity and weight problems, cancer, and inflammatory diseases. However, if you do suffer these problems you should probably keep your portion of carbohydrate and sweet foods on the lower side and focus more on protein, fats, and fiber.
Sugar promotes inflammation and also high insulin spikes, and is thought to be the driver behind many common diseases including type 2 diabetes, heart disease, obesity, metabolic syndrome, degenerative disease, and even some cancers. This is why it is vital for every one of us to take measures to cut down on junk foods and add in more nutritious plant foods.
How to make a 'compete' plant based meal:-
1. MAIN MEALS
Always mix a carbohydrate food with a good quality source of protein. For example, you should mix a wholegrain or carby vegetable with a source of protein and a little fat, plus LOTS of vegetable, salad, or leafy greens for antioxidants, vitamins and minerals.
Examples:-
Chickpea/tofu curry with brown rice and sauteed vegetables in coconut oil.
Vegetables stir-fried in sesame oil with buckwheat noodles and chopped cashew nuts.
Buddha bowl of quinoa, roasted squash, tahini sauce, steamed greens and chopped avocado.
Lentil and tomato soup with spelt sourdough bread.
Soya sausages with mashed potato, onion gravy, and peas
Roasted mixed vegetables on a bed of quinoa and steamed kale
Tofu scrambled with peas, courgette, peppers, and nutritional yeast flakes
2. SNACKS
A snack can be smaller, and doesn't necessarily need to have all food groups with it if you are good with your main meals
Fresh or dried fruits with a handful of nuts or seeds
Oatcakes and hummus or sliced avocado
Homemade popcorn popped in coconut oil
Homemade high protein granola
Dark chocolate of at least 70% cacao
Vegetable crudites and hummus or tahini dip
Protein shake
Green smoothie
Green superfood shots
These are just a few examples of how you should be combining your foods on the plant based diet. The point is to try to learn off by heart the foods that contain your basic macro nutrients of carbs, protein, and fats, this way you can order easily at restaurants, and knock up meals at home without too much fuss.
It will soon become a habit that you won't need to think twice about when you understand these rules. If you need more inspiration and cooking tips please check out my 1 week diet plan which is the perfect food combining meal plan that will ensure you get the right ratios of everything you need on a healthy plant based diet. It will also help to retrain your brain and get you into healthy habits that will stick, so it would be well worth trying it out for the first week to get you into the swing of things.
Thank you for reading and I hope I have given you some insight, and maybe even convinced you to have a go at this healthy lifestyle for yourself. If you would like to ask any further questions about the plant based lifestyle then I am more than happy to help. Please post your questions and comments below. Thank you