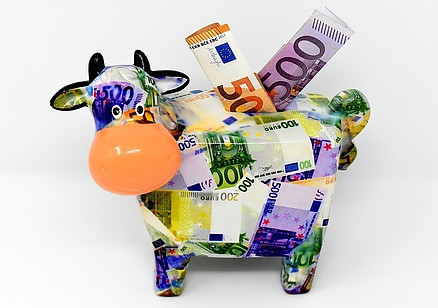 Some people think that starting a plant based/vegan diet will just be one huge pain in the backside. They may worry that not only will it be too expensive for their budget, but wonder where they are going to source some of these inexplicable plant foods, leaving them scratching their head wondering what on earth they are actually going to eat for dinner.
Well it really isn't as daunting as you may think, and in this post I will show you how to make these beneficial changes the easy way, AND how to achieve the elusive plant based diet on a budget.
Starting Out:
There are many reasons to adopt the whole food plant based way of eating, and you may be surprised to hear that with the right knowledge it can actually be even cheaper and easier than your normal diet.
TOP 15 REASONS TO ADOPT A HEALTHY PLANT BASED LIFESTYLE:
More energy
Better sleep
Clearer skin
Anti aging
Less risk of disease
Stronger immune system
Faster recovery from illness
Faster recovery from sports
More endurance
Environmentally/animal friendly
Weight Loss
Mental clarity
Anti inflammatory
Helps fight depression/anxiety
Helps beat stress
With SO many awesome reasons to go plant based it's hard to find any reasons not to. And once you have learnt the basics of combining your macro nutrients correctly (i.e. proteins, carbs, and fats), plus a few good recipes to boot, you will be well on your way to the abundant healrh that will change your life forever!
ANTI INFLAMMATORY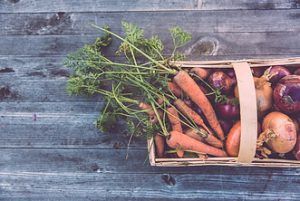 The fact that most plant based foods are alkaline and most animal foods are acidic, means that the plant based diet will cause a lot less inflammation in your body.
Inflammation is good in small doses to alert us to a problem within the body such as an injury, but these days many of us have long term chronic inflammation, often due to a bad diet in general, and pollution, sugar, trans fats, chemicals in food, smoking, alcohol, and generally just not obtaining enough antioxidants from their diet from fruits and vegetables.
As a 'healthy' plant based diet will revolve around lots of veggies, fruits, pulses and healthy fats, you will automatically be eating LOTS of antioxidants and therefore keeping inflammation to a minimum.
There is a HUGE difference between a healthy, and unhealthy plant based diet!
It is important to understand the difference between a 'healthy' plant based/or vegan diet, and an unhealthy one. The healthy version consists of all the foods on the list below. There are of course MANY unhealthy vegan foods which I have deliberately not added to this list as they won't give you any benefits.
For example, many fast/junk foods are actually plants, but you wouldn't necessarily make the correlation; such as fries, sugar, some confectionery, sweets, candy, trans fats, chips, refined flours – the list goes on. And now that the vegan/plant based eating trend is so big, it means there are many junk foods available from supermarkets in vegan versions all waiting to tempt you.
However, you should be aware that if you indulge in too many of these vegan junk foods then you won't feel the benefits of the above list, and will in fact probably become less healthy than before due to missing out on vital nutrients.

Going plant based the easy way:-
When you start a plant based or vegan diet, you will more than likely be asked the inevitable "where do you get your protein from" question by friends and family. And this is actually a good question because getting enough protein is indeed something you will need to be mindful of, but worry not for there are MANY plant sources –  please check out the list below.
Many plant foods are way cheaper than animal products anyway!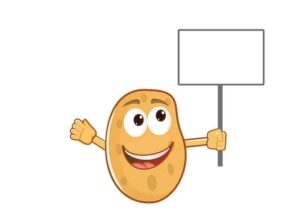 Pretty much all of these foods are very budget friendly: potatoes are really cheap (even sweet potatoes) and make fantastic homemade chunky chips. Just par boil and cook in the oven with a little olive or coconut oil and some herbs and spices of your choice.
Beans, legumes, pulses, peanuts, pastas, rice, and 'in season' fruits and vegetables are all pretty inexpensive. And it's often cheaper to but in bulk to save oodles of money, especially with your pulses, rice and pasta. They also have the added bonus of literally lasting years so you never have any wastage.
Pulses can be bought much more cheaply when in their dried form and taste much nicer than their tinned counterparts, however it is often easier to buy the tinned varieties if you don't have lots of time.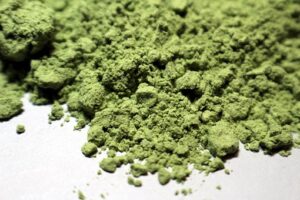 Any spare cash you save from this cheaper lifestyle you can use if you so wish (I do) to spend on the more expensive items such as protein powders/ green superfood powders etc. You don't absolutely need these on your plant based eating plan but they do give you an extra edge in terms of energy, glowing skin, and anti aging, due to high levels of antioxidants, plus they ensure adequate levels of protein of which you have to be especially vigilant about if you are in any kind of training or exercise plan.
Plant Based Diet on a Budget – Easy to Source Grocery List:
(The items marked with an asterix are your sources of protein and should be included in every meal to make it complete and well-rounded).
EVERY KIND OF FRUIT AND VEGETABLES (CHOOSE A RAINBOW OF COLOURS)
ALL HERBS AND SPICES
AVOCADOS
BROWN RICE
WHOLEWHEAT/ SPELT/ BROWN RICE/ CORN OR BUCKWHEAT PASTA*
QUINOA*
OATCAKES*/ WHOLEGRAIN RICE CAKES/ RYE CRACKERS
NO ADDED REFINED SUGAR BREAKFAST CEREALS INCLUDE OATS/ WHEATABIX*/ SOME GRANOLAS AND MUSELLIS*/ SHREDDED WHEAT*
FLOURS – WHOLEMEAL*/ SPELT*/ BUCKWHEAT*, BROWN RICE*/ QUINOA*
LOW SUGAR BAKED BEANS*
GREEN AND RED LENTILS EITHER CANNED OR DRIED*
CHICKPEAS*
KIDNEY BEANS*
CANNELINI BEANS*
BLACK BEANS*
BORLOTTI BEANS*
PINTO BEANS*
BUTTER BEANS*
ADUKI BEANS*
WHOLEGRAIN BREAD*
SOURDOUGH BREAD*
RYE BREAD*
MARMITE OR VEGEMITE
LOW SUGAR JAMS
ANY KIND OF NO ADDED SUGAR NUT BUTTER – PEANUT*/ ALMOND*/ CASHEW*/ HAZELNUT*
NUTS – BRAZIL*, PEANUTS*, CASHEWS*, HAZELNUTS*, PECANS*, WALNUTS*, ALMONDS*, MACADAMIA
SEEDS – PUMPKIN*, SUNFLOWER* SESAME* FLAX* HEMP*
TOFU OR TEMPEH*
DARK CHOCOLATE AT LEAST 70% (IS USUALLY DAIRY FREE)
ANY DRIED FRUITS – NO ADDED SUGAR (GOJI BERRIES CONTAIN PROTEIN)
HUMMUS*
TAHINI*
MILKS – SOY*/ RICE/ ALMOND/ COCONUT
FATS FOR COOKING – COCONUT OIL/ OLIVE OIL/ AVOCADO OIL/ CANOLA OIL/ SAFFLOWER OIL PEANUT OIL/ SESAME OIL
COLD PRESSED OILS FOR DRESSINGS AND SALADS – EXTRA VIRGIN OLIVE OIL/ AVOCADO OIL ALSO FOR COOKING/ FLAX OIL
GREEN POWDERS SUCH AS SPIRULINA*, CHLORELLA*, WHEATGRASS*, BARLEYGRASS*, MORINGA*, DR. SCHULZES SUPER FOOD POWDER.*
As you can see there is an abundance of foods to choose from, and many variations and recipes you could make with these foods. The internet is awash these days with vegan recipes/breakfasts/dinners/snacks/ and deserts, so you need never struggle for something new to try.
Supermarkets are really getting on board in a big way!
Thankfully, now the plant based trend is really taking off and is here to stay it means that most supermarkets, shops, and restaurants (even fast food chains) are stocking everything us plant based eaters could wish for. We've never had it so easy, and the choices will just keep getting better as more and more people adopt this super healthy, planet friendly lifestyle.
THE IMPORTANCE OF CORRECT FOOD COMBINING:
It is very important to ensure you obtain enough protein and amino acids on the plant based diet. Make sure you have a source of protein from the list above (the protein items have a * beside them) with if possible, EVERY meal or snack.
This is especially important if you are in any kind of training or exercise plan as the demands on your body will be higher.
A good way to plan a meal or snack is to make sure you have some kind of low GI carbohydrate such as wholegrain bread, rice, pasta, millet, buckwheat, amaranth, or quinoa; with a protein source, such as tofu, tempeh, lentils, pulses, beans, soybeans, nuts, or seeds. And also try to have some fruits and vegetables for antioxidants and phytochemicals.

Examples of properly combined meals and snacks:-
Oats/oatmeal with nut milk, chopped nuts, sliced banana
Granary toast, tahini, mashed avocado
Oat cakes, sugar free peanut butter
Coconut yogurt, chopped fresh fruit, mixed seeds
Chickpea curry with brown rice and green vegetables
Buckwheat pasta, roasted vegetables, tomato sauce
Lentil soup, sourdough bread
Handful of nuts, fresh or dried fruit
See how all of these have a good balance of protein, carbs and healthy fats; plus some fruits or vegetables for added fiber and antioxidants. Aim to learn off by heart which foods your proteins, fats, and carbohydrates are in and you will never have to think twice about what to eat, or how to combine foods.
Point to remember:- Some foods contain both protein and carbohydrates, and so can often be eaten alone; examples of these foods are lentils and pulses, wholegrains, and some nuts (cashews and chestnuts are highest in both carbs and protein).
Quinoa is an all round superfood that you should aim to eat at least 3 times per week. It contains superior amounts of protein, omega 3 fatty acids, AND a whole array of nutrients. You could literally live on this fantastic superfood! Find out more in this post 'Amazing Quinoa Health Benefits'.
For a more concise list of plant proteins please take a look at this plant protein foods list. Here you will find more advice on getting a full spectrum of amino acids from your diet, PLUS information about the best protein powders tailored to suit your individual needs.
Protein powders are something you may need to supplement with if you are training or if you feel you can't get enough protein from your diet alone. In fact, I like to keep my protein bumped up with a full spectrum amino acid protein powder to be sure I am getting enough on my plant based diet.
To conclude, I have left you with some more meal ideas with this great YouTube video below to get your juices flowing.