Spring is well and truly in the air, so it's great to get some raw foods into your diet to make you feel lighter and fresher for Summer.
One way to do this is through making delicious raw desserts that can be eaten as a complete meal just because they are so healthy. This raw dessert carrot cake with cashew frosting is just one recipe of many that is simple, and also great way to get you started on your raw food journey.
What Is A Raw Food Diet?
The raw food diet is a way of eating that excludes cooked foods as much as possible. You may think that this seems outrageously hard at first glance, but it's something that you can ease yourself into over time.
You can go as far as you like with your raw diet. Some people have taken it all the way to 100% raw. This is usually something that can take years to accomplish, due to the fact that there is just so much to learn when it comes to raw foods.
For starters, you need to know the difference between what can actually be eaten raw and what can't. Some foods can be poisonous when eaten raw, whilst others need to be cooked in order for certain nutrients to be bio available to the body after ingestion.
What is considered a raw food diet?
Many people consider themselves to be eating a raw food diet at 80% raw and above. This leaves a little space for a few lightly steamed veggies, potatoes, whole grains or some pulses.
It has to be said that at 100% raw you will feel the most benefits. The magic lies at 100%, but that can take years to achieve.
Experienced raw foodists will have an understanding of sprouting legumes and seeds, soaking and activating nuts and seeds, juicing, dehydrating foods, making raw desserts, soups, crackers, breads and other items to keep their diet varied and to stop boredom setting in.
You, however, as a beginner, do not need to become over-whelmed with too much information. It is perfectly easy to start your raw food lifestyle without knowing in-depth knowledge about the above techniques.
How To Begin A Raw Food Diet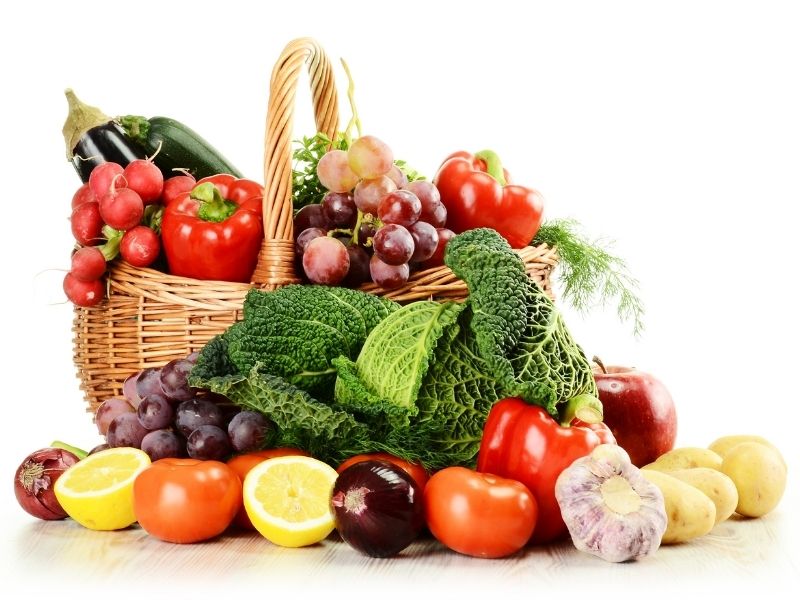 Some simple ways to begin your raw food diet are as follows:-
1. Stock up on fruits, vegetables and salad items
Stock up on lots of fruits, veggies and salad items. You cannot go wrong with eating your raw foods straight as Nature intended, just as they are. There are so many delicious, raw dressings you can use that will make anything tasty.
The thing is, it's easy to eat veggies and salads with a tasty dressing; not so easy without. So, find yourself a couple of good dressings and you'll be laughing.
A robust dressing made with avocado, tahini, nuts or seeds will turn your bland veggies and salads into a complete meal. Throw in a few chopped, dried fruits such as raisins, sultanas, figs, dates or goji berries and you have a great source of carbs and energy too!
You will be surprised how delicious a few pieces of dried, fruit in a salad can transform it into a dish with lots of wonderful flavours and textures to satiate the palette.
2. Learn one or two raw dessert recipes
Just learning one or two good raw dessert recipes will help you immensely when it comes to finding tasty, raw meals. Now, don't automatically think 'but, I'm not a dessert person'. The kind of desserts we are talking about (such as this raw carrot cake recipe) are so much more than a dessert.
For starters, they're super healthy (unlike your average dessert). They also contain zero refined sugars, and instead fruits and vegetables, sometimes superfood powders and other superfoods. Yes, they can be a complete meal in themselves that can be eaten for breakfast, lunch, dinner or just a snack.
Try our easy, RAW granola too. Good enough to also be a dessert!
3. Purchase a high speed blender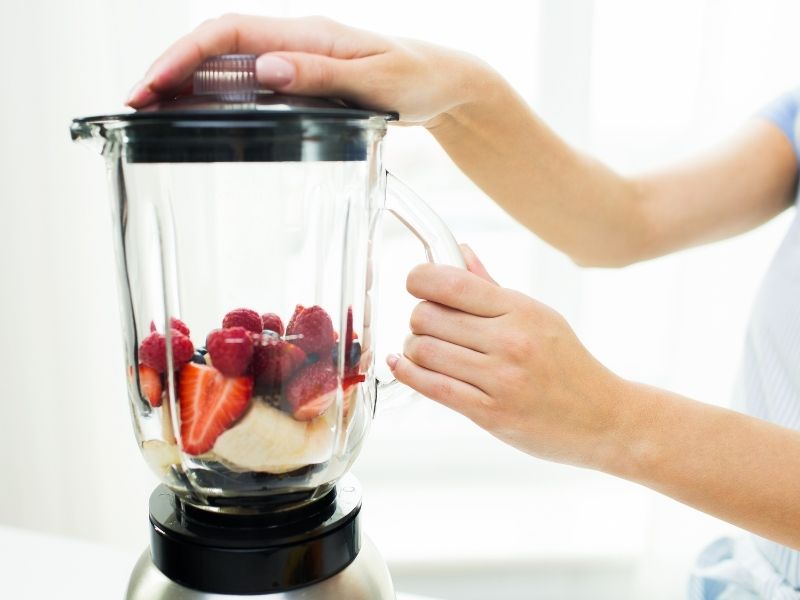 One of the best ways to get started on your raw food diet is to get yourself a high speed blender. This will expand endlessly the repertoire of meals you will be able to make.
For instance, a high speed blender will allow you to make delicious protein nice-cream and vibrant smoothie bowls. One of the best things about a raw food diet is the fact you can eat ice-cream for breakfast… or dessert for breakfast! Why not? It's all full of healthy plant foods after all.
You blender will also come in handy for green smoothies and salad dressings, along with many other uses.
A high speed blender is a necessity to your raw food diet plan as a beginner because it allows you an easy raw meal or two every day. For instance, you can have a green smoothie for breakfast and nice-cream with toppings for lunch. That's two simple raw meals just from having a blender. It's then pretty east to make yourself a highly raw dinner from veggies, salad and a robust dressing.
Of course, you'll want your carrot cake for dessert 😉
Are raw desserts healthy?
The answer to that question is YES, providing they are raw vegan desserts with no refined sugars and minimal oils.
The healthy, raw carrot cake in this recipe can be eaten for breakfast, lunch or dinner as a complete meal if need be.
It composes of vegetables, fruits, healthy fats and protein, alongside antioxidant rich spices. It is very filing and satiating with spices that help to keep your blood sugar stable and prevent sugar spikes.
This carrot cake is also very, very tasty. You wouldn't even think you are eating something healthy with our delicious and tempting recipe.
Check out our raw, spiced berry jam as another example of raw sweets.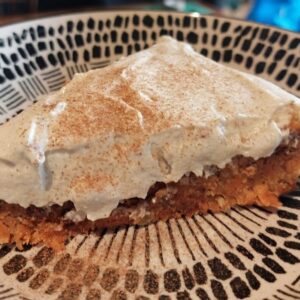 Delicious, Raw Dessert Carrot Cake with Cashew Frosting Recipe
This aromatic raw carrot cake is perfect for any occasion. It's a treat as abirthday cake, or just as an everyday meal or snack. It gets better after a few days once the spices have really infused the carrots and the frosting has set.
Equipment
Mixing bowls

High speed blender

Cake tin
Ingredients
For the frosting
200

g

cashew nuts (soaked for 2-3 hours in warm water

soaked for 2 hours in warm water or overnight in cold

½

squeezed lemon

OR vanila essence to taste

2

heaped tbsp

raw coconut oil

melted over a very low heat. Keep it raw!

3-4

tbsp

maple syrup
For the cake
5

medium sized

organic carrots

peeled and grated

150

g

dates

any kind (medjool are best)

100

g

raisins or sultanas

2

heaped tbsp

desiccated coconut

150g

walnuts

2

tbsp

cinnamon powder

1

tbsp

ginger powder

2

tsp

mixed spice

pumpkin spice, optional
Instructions
For the carrot cake
Grate your carrots on normal grate and place into a big bowl.

Add your dates, raisins, walnuts, coconut and spices to your food processor and pulse until broken down. Don't over blend; you want texture.

Next add half of your 5 grated carrots and pulse a little more (not too much).

Put the mixture into your bowl with the other half of your carrots and mix well with a wooden spoon.

Now squash your mix down into a 8 inch, round tin. It doesn't have to be thissize, but just roughly.
Frosting
Mix in a blender your soaked cashews, melted coconut oil, maple syrup, and lemon juice or vanilla until very smooth and creamy. If you can't get a good spin going then you may need to add litle amounts of plant milk.

Allow the blender to keep spinning at full capacity for a good 30-45 seconds. You want this frosting to be creamy and super smooth. Make sure you check it first. If it's not smooth enough, keep blending.

Pour frosting on top of your carrot cake mix, cover with tin foil and refrigerate. It keep for up to 8 days maximum.
Video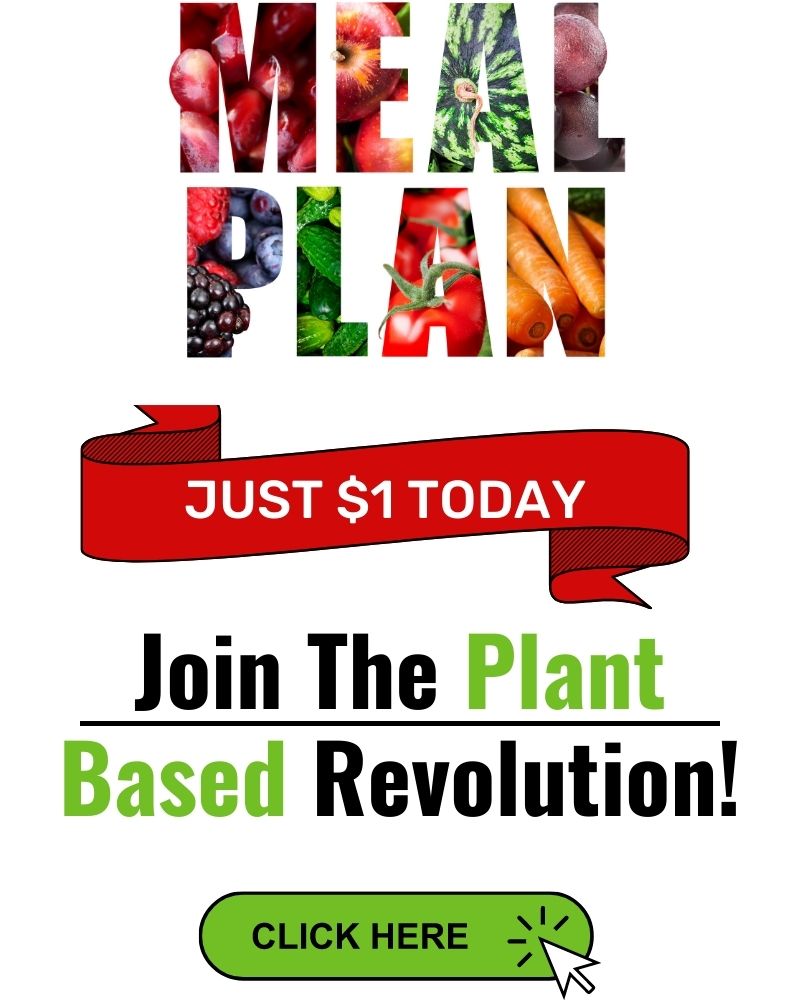 Thanks for visiting ZestForever today!
Your support is very much welcome and appreciated.
We hope you enjoyed this recipe, and if you did, please share on your social channels with your friends.
Together we can begin a plant based revolution!