If you would to get more RAW and delicious foods into your world, then why not try our amazing, raw vegan blueberry cheesecake made form whole foods?
This outstanding cheesecake is nothing like you're average cheesecake made form dairy and refined sugars. Our completely raw version is a whole other kettle of fish, made from only natural, whole foods and refined sugar free.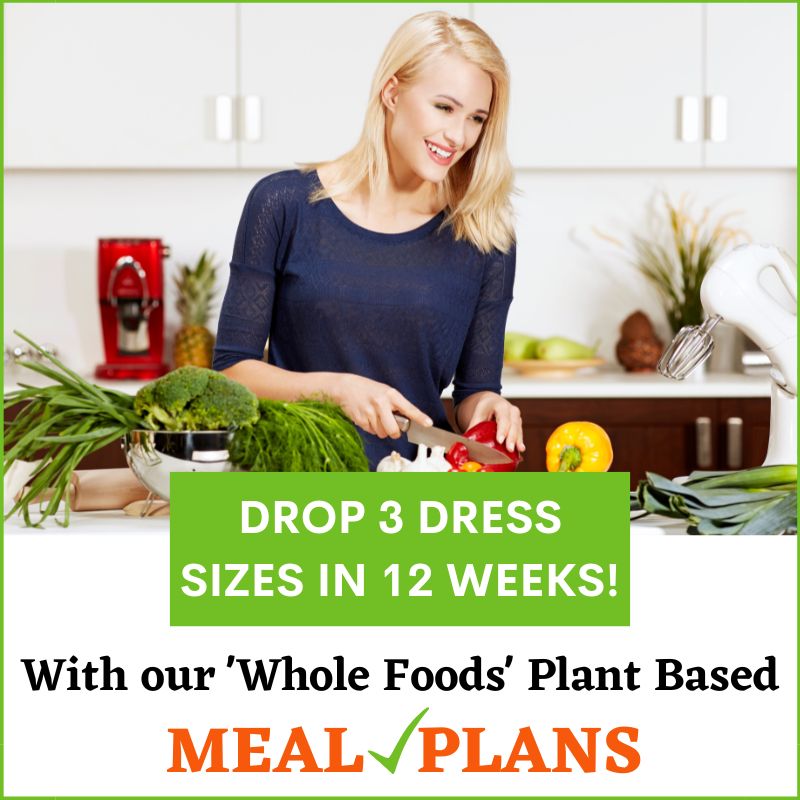 Why Eat Raw Vegan Foods?
Raw foods are health giving, nutrient dense foods that haven't been heat treated, or only minimally heat treated. This leave their nutrition fully intact for higher benefits, energy levels, and more evened out blood sugar.
The raw food diet is known to have many health benefits and is becoming more and more popular now that veganism is becoming mainstream.
Making your raw diet interesting is the key to success, especially in the early stages when you are missing your old foods. This can come in the form of raw, protein granolas, crackers and tasty salad and vegetable dressings to get you started.
That's why our no-bake, vegan blueberry cheesecake is perfect as a beginners recipe to set you up for success. Once you have tried delicious raw desserts for yourself, you will soon become a raw convert and emboldened to try more new and exciting recipes that may become lifelong friends.
Want to customise this dessert?
The great thing about pretty much all raw desserts is the fact that they are usually completely customisable to suit your tastes.
For instance, this recipe uses frozen blueberries as it's main flavour, but feel free to swap this out for other fruits. Fruits that work well would be raspberries, blackberries, strawberries, mango and pineapple.
This is a set dessert so using any fruits will work fine and all will work well with the base as well.
The base itself is made from dates, coconut, chia seeds, walnuts, cinnamon, ginger and a little coffee powder. As you can see, if you don't like, or are allergic to, any of these then it's easy to either leave them out or swap them for other nuts, spices or dried fruit.
As long as you stick to the ratios of dried fruits to nuts then your base will work. The dried fruits are needed for stickiness and binding and the nuts for that crunch you want.
Benefits of Blueberries
We LOVE this raw vegan, blueberry cheesecake so much because it is a great dessert but also a HEALHY treat made from mostly whole foods. Whole foods such as nuts, seeds and fruits are great for the body because they haven't been messed about with or refined. That's why the whole foods plant based diet is touted one of the healthiest out there, along with lots of raw foods too.
Blueberries in themselves offer lots of health benefits. These include (per cup):
High in vitamin C. Blueberries contain 14.4
Protein: 1g
Vitamin E: 0.8mg
Vitamin K:28.6mcg
Vitamin B6: 0.1mg
Blueberries are goof for keeping blood sugar stable and helpful to diabetics.
Good as part of a weight loss diet.
High in heart and brain friendly antioxidants.
Strengthening metabolism
Anti aging
Rich in flavenols to help mood and to fasten the repair cell damage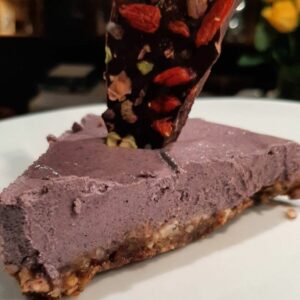 RAW Vegan, Blueberry Cheesecake Made From Whole Foods
Raw blueberry cheesecake is bursting with zingy flavours with a chewy spiced base.
Equipment
High speed blender

- Shallow cake tin
Ingredients
For the base
1.5

cups

cups dates

1 cup

walnuts or pecans

1

cup

shredded flaked or desiccated coconut

2

tbsp

chia seeds

3

tbsp

agave

maple or rice syrup

1

tbsp

cinnamon

1

tsp

ginger

1

tsp

coffee powder optional
For the blueberry topping
½

tsp

agar agar powder or 3 tbsp of coconut oil

½

cup

water

Pinch salt

200

g

pre-soaked over night, raw cashew nuts. You will need to soak your nuts over night or in warm water for about 3 hours before you try to cream them in your blender. If you don't do this adequately, then your blueberry cream may not be a smooth as it should be for this recipe. Well soaked nuts are also easier on your blender too.

1.5

cups

blueberries

frozen and thawed, or fresh

2-3

tbsp

sweetener of choice maple

agave, brown rice syrup or Xylitol

2

tbsp

blueberry powder

optional
Instructions
Chop your dates roughly up before adding them to your food processor, along with all other base ingredients except your syrup.

Process for a few minutes until well broken down but still with texture. You are looking for a crumbly texture, not a smush.

Add you syrup slowly through the access point in your processor whist still running it. This will quickly bind and you should stop processing once it has so you don't break your mix down too much.

Now squash your base mix into your tin and press down hard. This mix will not stick to your tin as it's not going to be baked, so you probably don't need to grease or line. Now put into your freezer whilst you get on with your blueberry topping.

Add all your topping ingredients to a high speed blender and blend until very creamy. You may need to take your blender cup off and bang all your ingredients down from the top a few times to ensure even blending and to get a spin going. The best way to do this is to bang onto a tea-towel. Make sure you whizz on a full spin for at least 30 seconds. You do not want to see pieces of blueberry skin as this means you haven't blended enough.

Once you have creamed your blueberry topping, pour it over you base a spread out evenly.

Refrigerate until set then cover with tin foil, avoiding the foil actually touching your cheesecake topping. Or, cut into 8 slices and put into another receptacle for storage. Store in refrigerator at all times. Lasts up to 7 days.

Serve alone or with extra blueberries, blueberry sauce, ice-cream or chocolate shards.
Video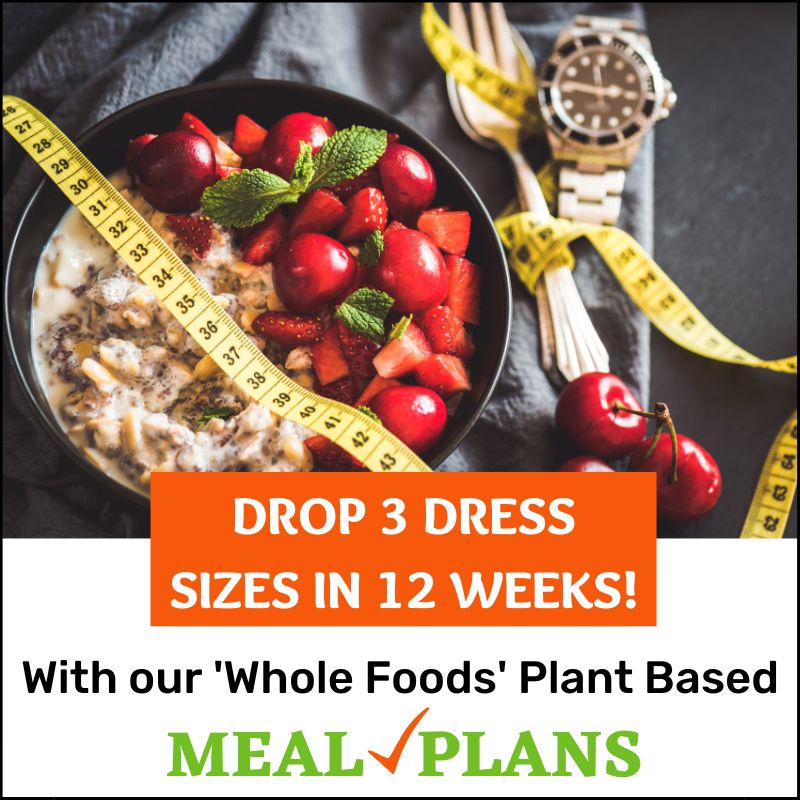 Thanks for visiting ZestForever today!
Please feel free to share our delicious and healthy recipes with your friends via your social media channels.
Many people aren't aware that delicious food CAN be healthy and foods like this blueberry cheesecake can show them otherwise.
Together we can bring about a Plant Based Revolution!