Recipe by: Dr. Vincent Esposito
Here's a delicious recipes that makes a perfect, family friendly main meal. These smokey sweet potato and chickpea burgers are super healthy, high protein and with lots of nutritious veggies.
You can serve these burgers alone or in a bun with a crispy salad and some chewy sweet potato fries. Or, just regular potato fries if that's what floats your boat.
To make delicious sweet potato fries it's best to pre-boil your cut potato (or stem) until tender but not cooked. Then add to a pan with some hot coconut oil, add some seasoning and bake in the oven until golden and chewy.
The coconut oil really compliments the flavour of sweet potato so it's a great oil to use. You don't need to use much if you want to keep calories down and oil to a minimum in your diet.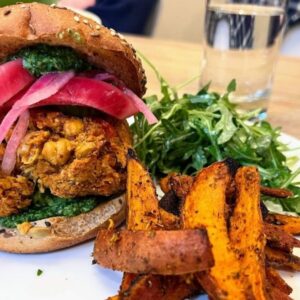 Smoky Chickpea & Sweet Potato Burgers
These burgers make a great main meal when served with sweet potato or other fries of choice. Great for BBQ's!
Ingredients
1 28oz

can

chickpeas

rinsed and drained

1

cup

walnuts

chopped

1

large

roasted Sweet Potato

diced

1

cup

chickpea Flour OR Oat Flour

1

red Onion

diced

6

cloves

Garlic

minced

2

tbsp

ground Flaxseeds + 4 T Water

whisked together

1

tbsp

tamari

1

tbsp

smoked Paprika

1

tsp

garlic Powder

1

tsp

dried Oregano

Salt & Pepper

to taste

1

tbsp

Extra Virgin Olive Oil OR Vegetable Stock

for sautéing
For serving
Burger Buns

BBQ Sauce

Hot Sauce

Sliced Jalapenos

Shredded Lettuce or Cabbage

Pickled Onions

Tomatoes
Instructions
Rinse and chop the produce accordingly. Roast and cool the sweet potato prior to assembling the burgers.

Preheat your oven to 400˚F and line 1 baking tray.

Set a skillet to medium heat. Once hot, add the garlic and onion. Sauté the garlic and onion for 5-6 minutes, until the onion is translucent, then remove them from heat.

Add the chickpeas to a large mixing bowl. Using a potato masher, mash them, but keep some whole to add some consistency. Add the rest of the ingredients to the bowl, and stir to combine. Season to taste.

Form the patties and place them on the lined baking tray. Bake them for 20-25 minutes, or until golden brown.

Assemble the burgers with your desired fixings. Enjoy!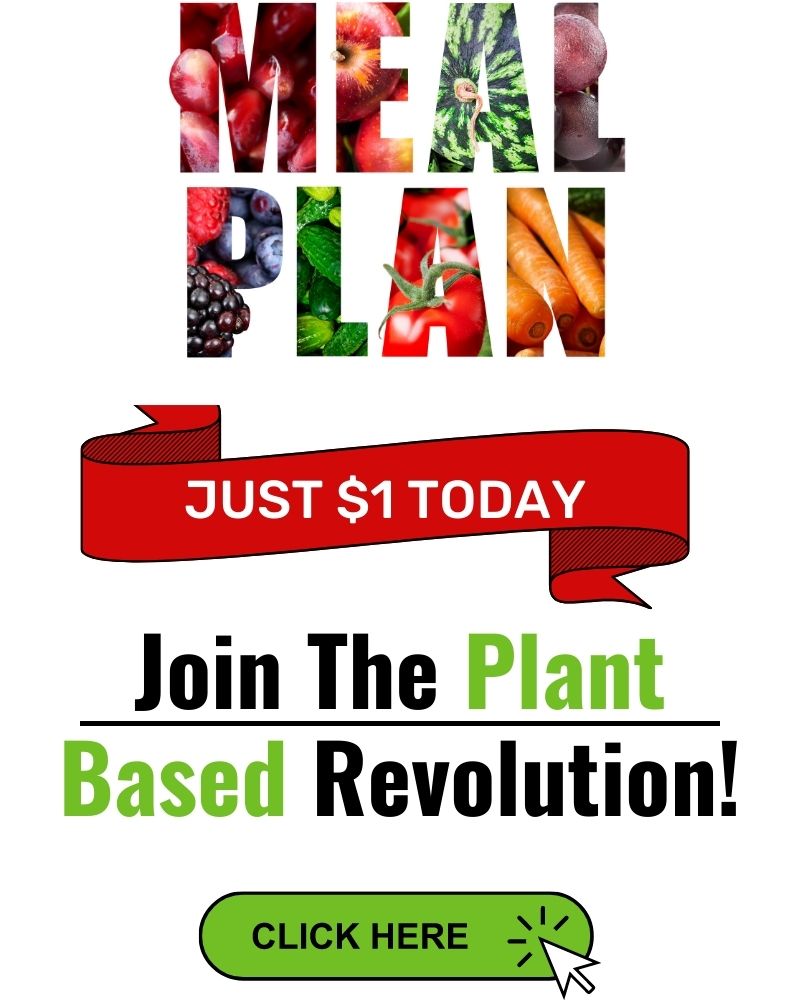 Thanks for visiting ZestForever today!
Why not share this post with your friends on social media and help us begin a plant based revolution!