I can't help myself when it comes to chocolate cake, I just love everything about it. The rich, gooey texture combined with a silky smooth frosting gets me every time, making me just want to go back for more and more. And I'm guessing I'm not the only one right?
But, recently I have invented the most decadent chocolate cake recipe from scratch that is guaranteed to hit every pleasure center in your brain and send you to pure, chocolate heaven.
I sound fanatical don't I? But, once you find something good, you want to share it with the world, and that's exactly why I'm putting pen to paper right now and sharing this scrumptious, yet healthy recipe from our Easy Plant Based Meal Plans with you.
What's so special about this chocolate cake?
I'll tell you exactly what's so special about this slice of heaven, it's pretty healthy compared to your average chocolate cake. It's definitely not like one of your usual suspects full of sugar, oils and margarines. It's packed full of good stuff!
That good stuff being wholemeal spelt flour, refined-sugar free nut butter, pure cacao powder, mashed banana for a gooey texture, topped with a dark chocolate and coconut cream ganache that is out of this world delicious.
I can in all honesty say that this cake is 100% plant based, but tastes like one of those very naughty Devil's Food Cakes that really are the Devil's food. And, yes, I did indeed fool my non-plant based family that that's what they were eating too. Cheeky, I know!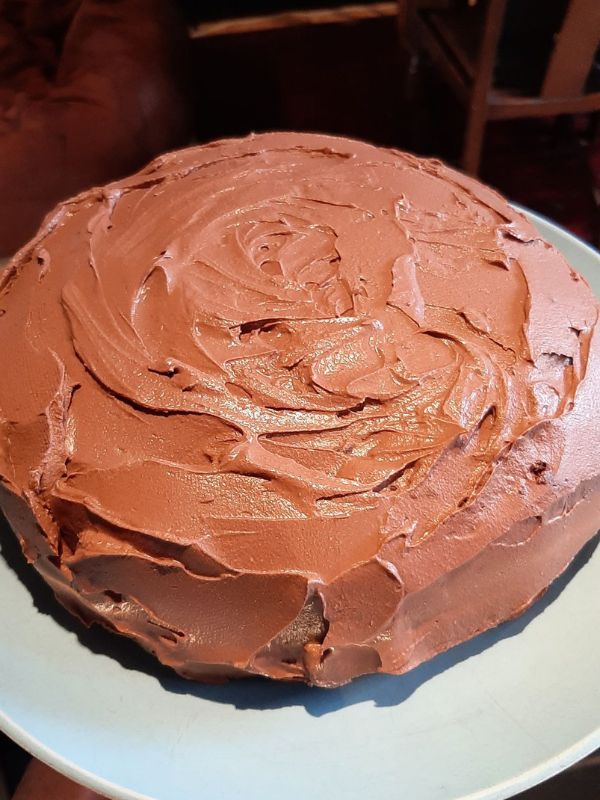 Healthier, Plant Based Chocolate Cake
The crazy thing about this rich and decadent cake is it's not even a vegan junk food like most vegan cake is. The whole cake contains just over one cup of mineral rich coconut sugar, and the rest is sweetened by ripe, mashed banana.
I'm not saying you should over indulge (ahem), but this cake will not do you any harm when eaten in moderation (again, ahem). I've been known to eat it for breakfast on occasion, and there's not many healthy diets that allow chocolate cake for breakfast, that's for sure.
Another awesome thing about this cake is the fact that if you shop in the right places for your ingredients, then you can make it for just 25p per slice. You can buy pretty much all ingredients from a value store such as Aldi, but you may need to source your spelt flour from a health food shop. Either way, this amazing cake is a cheap treat for all the family to enjoy.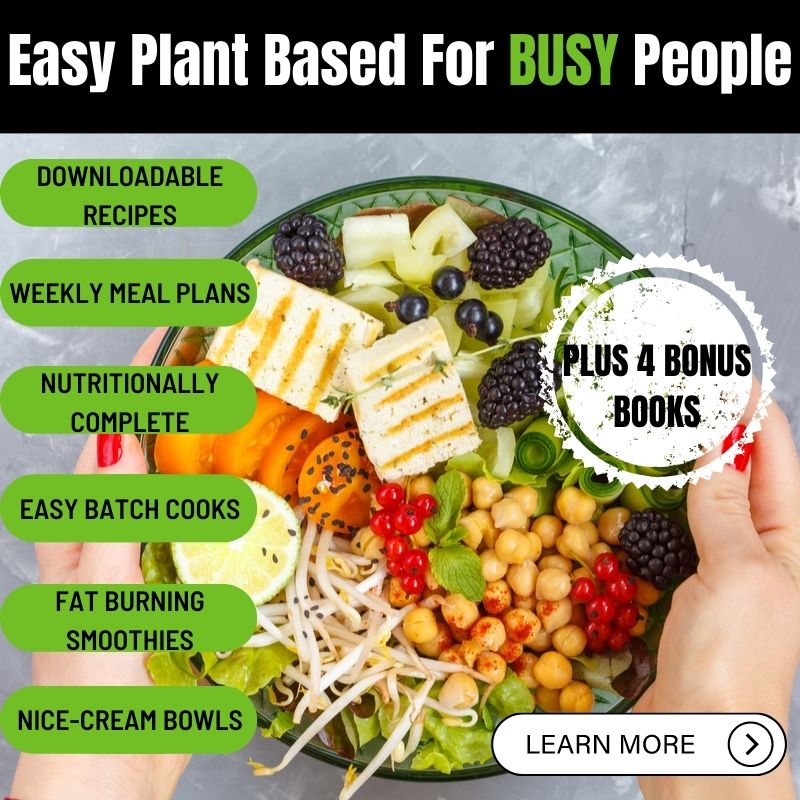 How To Make Chocolate Cake
Ok, let's dive in and show you how to get this beautiful cake absolutely perfect first time. Feel free to add more chocolately decorations if you wish to jazz this baby up for a special occasion or a birthday treat (yes, it's good enough for that too!).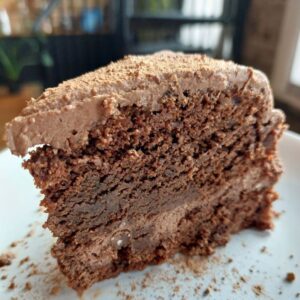 Betty Crocker Copycat Devil's Food Cake
Delicious Devil's Food Chocolate Cake that tastes just like the real deal, only WAY healthier!
Equipment
6 inch cake tin

Mixing bowl

Glass bowl for melting chocolate

Saucepan to fit glass bowl

Wooden spoons
Ingredients
2

cups

spelt flour

1

cups

coconut sugar + 2 x tbsp extra

¾

cup

cacao powder

1

tsp

salt

1

tsp

baking soda

1

tsp

baking powder

½

cup

very ripe banana

smashed into a sauce

½

cup

smooth nut butter

(I use almond, but others will work equally as well)

1.5

tbsp

pure vanilla extract

1.5

cups

water
For the Ganache
100

g

of 85% dark chocolate

400

ml

can full fat coconut cream

half fat will not set

2

tbsp

maple syrup

to taste

2

tbsp

coconut oil

to set
Instructions
Pre-heat oven to 350F or about 190 degrees

Prepare a 6 inch baking tin by lining with grease-proof paper or tin foil

In a large mixing bowl, put all your dry ingredients of spelt flour, coconut sugar, salt, baking soda, baking soda, cacao powder together and mix really well. You want to use a wooden spoon to smoosh out any lumps (or sieve it). Either way, you need everything to be as fine and well mixed as possible.

In the meantime, very gently melt your smooth nut butter in a saucepan over a low heat. Do not let it burn! The idea is just to soften, then immediately take off the heat.

Mash roughly 1 x large, ripe banana until it's really smooth (or as smooth as you can get it with a fork). You can do this on a chopping board for ease, then scoop into a half cup measurement to make sure you have the right amount.

In a separate bowl, mix your wet ingredients of banana, softened nut butter, vanilla extract and water. Make sure this too is really well mixed

Add your wet ingredients to your dry and fold very gently together with a wooden spoon. DO NOT beat! The reason why you have already mixed you wet and dry ingredients so well separately is so you can use minimal mixing at this point.

The less you can mix, the better, as you need to keep as much air in as possible so your delicious cake rises perfectly. So, fold gently until just combined, and that's all.

Pour your cake mix into your pre-lined baking tin and pop in the oven for 35 minutes.

If you have used a slightly wider or smaller tin then you will need to adjust timings by about 5 minutes either way. This translates to less time for a wider tin and more time for a smaller, tin.

Take your cake out after 30-40 mins (depending on your tin size) to check whether it's done. You can stick a toothpick or sharp knife into the center to do this. If it comes out pretty clean, then it's done. You don't want lots of stodgy cake mix on your knife or toothpick; a tiny bit is ok because the banana can make this happen, but not too much. If you feel it needs an extra 5 minutes, then let it have it.

Remove cake from tin and leave to cool on a wire rack for 15 minutes or so. By then it should be cool enough for you to gently cut through the middle sideways so you have two halves. This cake is best with ganache running through the middle too, though this is optional.

Your cake may be more delicate than the average cake due to the lack of eggs and butter, so if it slightly breaks or crumbles, don't worry. You can just reconstruct it and smother in ganache and nobody will notice. Just be super careful in the halving process, if you've never done this before then watch the video first - OR get someone else to do it who knows what they're doing. 😉

You will find that your cake will be pretty stodgy in the middle and may even look uncooked. It's not, it's just the banana that does this and it will soon go fudgy after you have refrigerated, so worry not and keep the faith because this is going to be SO worth it I promise you!!

Whilst your cake is baking away you should prep your ganache.

When you cake has been halved and completely cooled (it must be very cool so it doesn't immediately melt your ganache, but you can refrigerate your cake to do this if need be), then you can start icing it. Make sure you put your bottom layer ready on the plate you will be keeping it on to serve as you don't want to have to shift it after you've iced.

Put a generous layer of ganache in the middle, add your cake top very carefully. Or, if you've already broken it, then jigsaw it back to together the best you can. Smother the top with more ganache, then take it round the sides. If you like, you can add some more grated chocolate, strawberries, or anything else you like to decorate (Personally, I think it doesn't need it).

Keep your cake refrigerated at all times because it needs to be kept cold. You can serve it as it is, or warmed up for 30 seconds in the microwave if you like a melted chocolate fudge cake. Also goes well with ice-cream, or even more thick coconut cream, but again, it doesn't need it because it's already perfect as it is.

Lick bowls, wash up, and enjoy!
How to make Chocolate Ganache
Start by tipping your can of full fat coconut cream into a bowl and mixing it up thoroughly with the natural water in the bottom of the can. Usually you will find that even full fat coconut cream will have split from it's water. Don't drain this, just mix it in with a fork.

Now gently melt your broken up dark chocolate over a bain marie. Literally only heat until just melted, then take off the heat straight away. If you over do this process, then the chocolate can split and burn and you can't recover it from there.

Add your coconut oil to the warm chocolate (which should be enough to melt it). If not, then you may need to put it over the heat again for another few seconds.

Then add your maple syrup taste. You may want a sweeter ganache because you will find your actual cake won't be super sweet of itself.

You ideally want your coconut oil and maple syrup to cool your chocolate right down before you move onto the next step of adding your coconut cream.

Mix your melted chocolate mix to your coconut cream. You can add it whilst still very a little warm, but definitely not hot! Mix well, again, don't beat it, just fold gently because you don't want to lose the air out of your fluffy cream.

Leave your ganache to cool in the fridge whilst you wait for your cake to cool completely.
Video
Notes
Why not enjoy your chocolate cake with a homemade healthy ice-cream. You could even warm your cake first in the microwave first for about 30 seconds to let it melt slightly, then add some delicious ice-cream to make it even better.
Check out the awesome ice-cream maker I just discovered, you'll find it on this smoothie recipes post.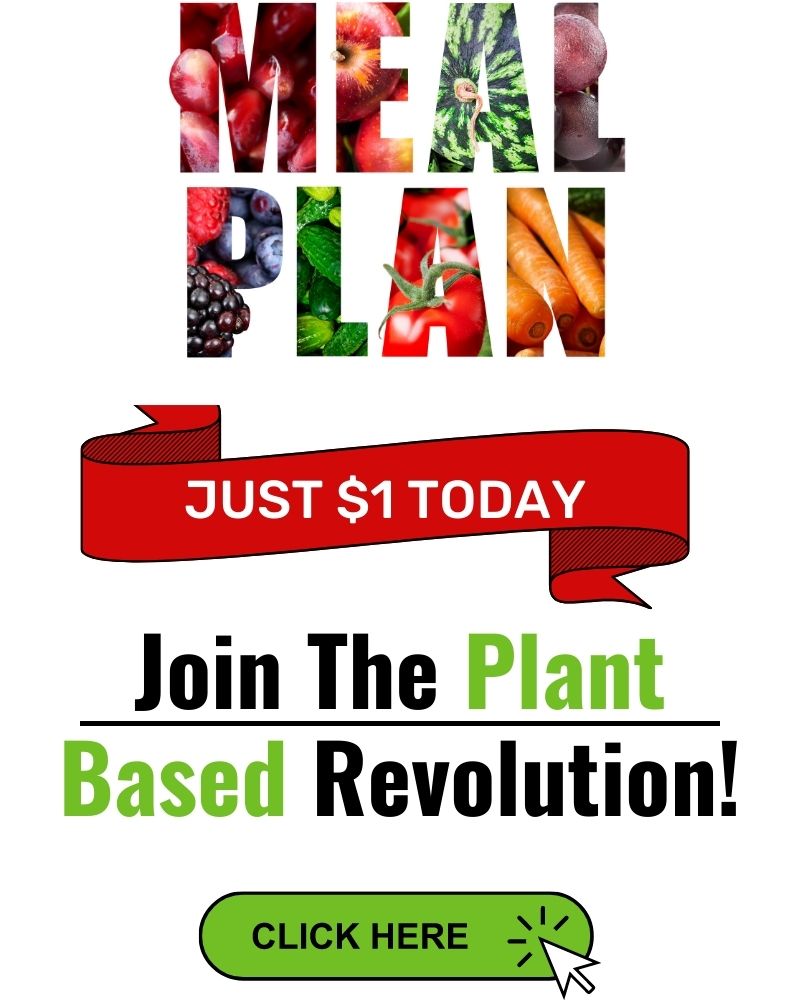 CONCLUSION
Eating amazing treats such as this healthy chocolate cake really is possible when you adopt a plant based lifestyle. You can find healthy versions of all your favorite junk foods and eat them whenever you like, guilt free!
If you like chocolate, then why not try our decadent double chocolate muffins next? Pure heaven!