You have most likely heard of resveratrol for its well-known use in anti aging and beauty products, but what is resvertrol in foodwise? Well, there are some specific foods that contain this anti aging compound; but what you probably don't know about aging is that it is so much more than just what you see on the outside, and that it applies in a much more serious way to the inside too!
Anti aging compounds (such as resveratrol) are also anti aging for the whole body. This is because they are high in the antioxidants which help to fight the free radical cell damage that causes overall body and brain aging. The more antioxidants we can get into our diet, the slower we will age on both the inside and the outside, meaning less risk of many of those age related diseases such as Alzheimer's, cognitive decline, many cancers, obesity, diabetes, and heart disease. 
Resveratrol for anti aging:-
Resveratrol acts like an antioxidant and may help towards inhibiting the aging process, especially when taken alongside a healthy highly plant based diet that contains the natural food sources of resveratrol, plus an array of colourful and antioxidant rich fruits and vegetables.
It's important to understand that for best results ALL anti aging or any other supplements for that matter, need to be taken alongside a healthy diet and healthy lifestyle in general, but this should obviously go without saying. A supplement should just act as that final boost to your push your health to the next level and shouldn't  be relied upon solely to do all the work.
WHAT EXACTLY IS RESVERATROL?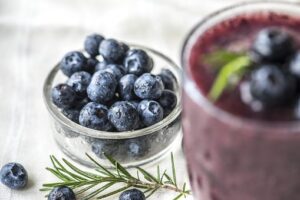 Resveratrol is a natural anti aging phenol and can be found in its highest concentration in food sources such as dark berries, red grape skins, red wine, and peanuts.
When it comes to anti aging, making sure you get enough vitamin and mineral rich foods will not only keep you looking younger and more vibrant on the outside, but will also hugely reduce your chances of getting those nasty age related illnesses and diseases such as cancer, diabetes, Alzheimer's, and heart disease.
Start on your journey to health now:-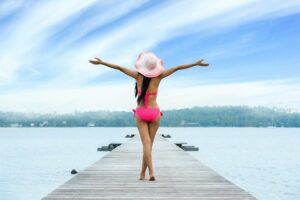 Taking all the possible steps to prevent going down this highly inevitable road now will pay dividends in terms of your future health – and could quite literally save you life!
And it's not just a matter of disease prevention, as a healthy body and mind makes your whole life better in every possible way. After all, looking good, feeling good, and having tons of energy is our natural state of being and when we don't have those things we feel depressed, anxious, and totally out of tune with the world.
Make the decision to change today!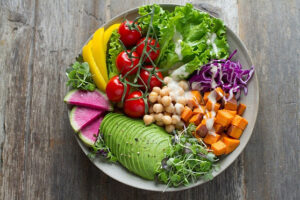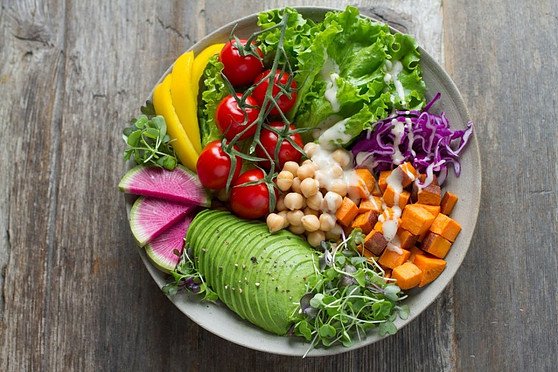 If you had the ability to start changing this would you? It is never too late, and there are many areas of your life where you can start today to make changes from whatever position you currently find yourself in. The body's ability to heal and regenerate itself when given the right fuel and means to do so is simply astounding.
Resveratrol for anti aging is just a small part of the story and ultimately you want to be making lifelong changes. This can seem daunting especially if you don't know where to start. Please check out this one week plant foods diet plan to get some idea of proper food combining of all your fats, carbs, proteins, and other nutrients.
SO HOW CAN RESVERATROL HELP EXACTLY?
Now this is the million dollar question – Harvard Medical School researchers have now confirmed that the resveratrol compound found in red grapes does indeed provide anti aging benefits.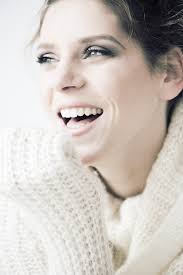 The study shows that antioxidant rich resveratrol directly activates a protein in the body which leads to health and longevity. It has also been discovered in the same research that more potent drugs with pharmaceutical compounds not unlike resveratrol, may have the potential for preventing and treating age related diseases.
This evidences suggests that resveratrol could potentially be a major player for anti aging but would require proper supplementation at much higher doses than can be found in foods. This is because once metabolised by the liver, only small amounts actually get into the bloodstream where they can be of use. Therefore it goes without saying you should ALWAYS buy good quality resveratrol to make sure you are getting it in its most bio available and organic form.
What is resveratrol in? The highest food sources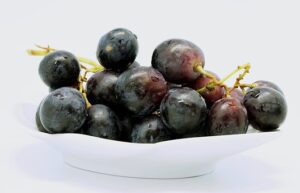 As well as supplementation, eat resveratrol rich foods such as:-
Dark berries

Red grapes

Peanuts

Red wine
These will help boost the anti aging effects of the resveratrol supplement because fruits and vegetables are rich in many other anti aging antioxidants that will work in harmony together to enhance the overall effect.
Along with resveratrol, there are many other anti aging supplements that help with anti aging for the whole body and for the prevention of many diseases. For the best and long term results these should always be used along with plenty of antioxidant rich foods.
The Best Resveratrol Supplements:-
Time Health Resveratrol – Natural Trans-Resveritrol Antioxidant Protection
Time Released 180 Capsules

3 Month Supply

Split Dosage for Proven Maximum Absorption

GMO FREE

GLUTEN FREE 

VEGAN
TO CONCLUDE
Your Anti Aging Plan:
Eat resveratrol rich foods such as peanuts, black grapes, and red wine (obviously in moderation) often.

Check out

 '

Anti Aging Supplements'

and see which could benefit you.

Exercise at least 3 times a week and get a sweat up. Toxins are released when you sweat – toxins that would otherwise accelerate the aging process in your body.
Cut out refined sugars as they mess with blood sugar and cause insulin spikes, which also accelerate the aging process. For help quitting the demon white stuff please read 'Quitting Sugar in 6 Foolproof Steps'

Add lots of antioxidant rich foods to your diet, such as brightly coloured fruits and vegetables.
If you do all of the above on a regular basis you will soon be looking youthful and sprightly with plenty of energy to live a full life. Please feel free to ask any questions, or leave any comments about anti aging in the thread below as I would love to hear from you.