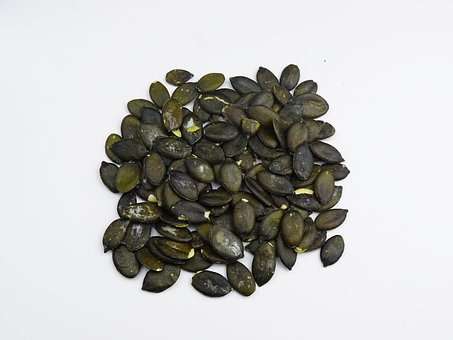 Raw organic pumpkin seeds are pretty much a perfect food. They contain all the macro nutrients of fat, carbohydrates and protein in the perfect ratios needed to keep blood sugar stable and give you a slow release of energy. They also pack a high nutritional punch with their vitamin and mineral content, and in this post we will discuss the pumpkin seeds top 10 amazing health benefits.
Pumpkin seeds are very versatile!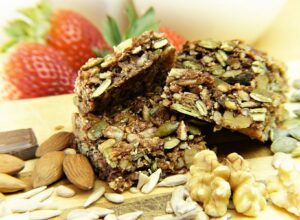 We have been eating raw seeds for nutrition since we evolved millions of years ago, therefore they are the perfect paleo food and your body will just love them. You can add them to so many dishes and they are super versatile. A rich source of iron, they are perfect on a plant based diet, and can be added to smoothies, your morning cereal, a crunchy topping to soup and salads, homemade granola bars; or just munch them as a snack any time of day for a low GI energy boost.
These delicious green seeds from the pumpkin are best eaten raw, as heat treatment will not only destabilise their lovely healthy omega fats, but will also destroy many of their healthful nutrients and antioxidants.
Organic Pumpkin Seeds
Buying organic seeds is always best, as some pumpkin seeds can come laden with chemicals, fertilisers, or even heavy metals; this can be especially true if they come from countries that have lots of heavy industry going on. That's why to be on the safe side I always opt for organic where possible.
Before we start on the pumpkin seeds many benefits, here is a breakdown of all the goodies inside just one portion – which equates to about 28 grams (or a handful).
Nutritional profile of raw shelled pumpkin seeds per 28 grams:-
Minerals:
Magnesium – 37% RDA
Manganese – 42% RDA
Zinc – 14% RDA
Iron – 23% RDA
Phosphorus – 33% RDA
Copper – 19% RDA
Vitamin K – 18% RDA
Fiber and Macro Nutrients:
CARBOHYDRATES – 5 GRAMS
FAT – 13 GRAMS
PROTEIN – 7 GRAMS
FIBER – 1.7 GRAMS
Raw Organic Pumpkin Seeds – Top 10 Amazing Health Benefits
1. HIGH IN POWERFUL ANTIOXIDANTS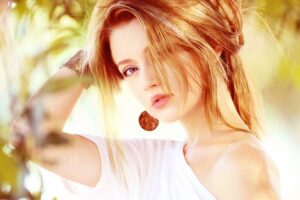 The pumpkin seed's antioxidants of vitamin E and carotenoids help slow down the aging process both inside and out, which in turn may help lower your risk of some diseases and illnesses and will also give your skin  youthful glow. Antioxidants help neutralise the free radical damage inflicted on your body through environmental toxins, junk foods, trans fats, sugar, smoking and alcohol.
Antioxidants are anti inflammatory
Antioxidants by their very nature are anti inflammatory, and chronic inflammation can be one of the pre-cursers to diseases such as Parkinson's, some cancers, asthma, allergies, high cholesterol, and high blood pressure.
Eating a diet rich in high antioxidant foods, such as colourful fruits and vegetables, will not only make you look a million bucks on the outside, but will be doing you an even bigger favour on the inside.
2. MAY REDUCE RISK OF CANCER
Pumpkin seeds if consumed regularly may help lower your risk of prostate, colon, stomach, lung, and breast cancer specifically (especially in post menopausal women).
Studies suggest this is due to the ligons in pumpkin seeds. Ligons are certain chemicals found in plants that help with hormone balance, hence the reason why they may be protective against breast cancer.
3. A GOOD SOURCE OF MAGNESIUM
The pumpkin seed's outstanding feature is its magnesium content. In fact, it is one of the best natural sources of this vital mineral and it is needed in the body for over 600 chemical reactions! And it also so happens that many of us in the western culture are chronically deficient.
Low magnesium levels can cause the following problems:-
Insomnia
Mental problems, such as anxiety, depression and irritability
Muscle and body aches, pains and spazms, back pain
Thyroid disorders
PMS
Infertility
Sensitivity
Palpitations
Headaches
Stress
Coldness of extremities such as feet, hands, and nose
Allergies
Sugar cravings
Dental problems
Kidney Stones
Gut and stomach problems
3. HEART HEALTH
Obviously, we all need a healthy heart ticking away inside us, and pumpkin seeds contain all the elements to keep yours in tiptop condition, such as antioxidants, EFA's, zinc and magnesium.
All of these nutrients combined can help lower blood pressure and boost good LDL cholesterol levels. Seriously, for this reason alone it's certainly worth adding a tablespoon of pumpkin seeds to your morning cereal.
4. WEIGHT LOSS
Yep, I said weight loss! Even though pumpkin seeds are high in fat, they have a very low GI of 10 out of 100. Glycemic index is a measurement for food, and tells you how fast a particular food's sugars/carbs are released into the bloodstream. The lower the GI, the better for diabetics and weight loss purposes. Bear in mind that low GI eating is also pretty vital to everybody, as high GI foods are associated in the long run with diabetes, obesity, cancer, metabolic syndrome, and heart disease.
Being as pumpkin seeds score low on the glycemic index scale this makes them a perfect weight loss snack, but they MUST be eaten in moderation, and not with wanton abandon as this generous rule does have its limits. You need to eat all fat burning foods in moderation, and always count them towards your daily fat/carb/calorie load; this way you will be sure to lose the excess pounds.
5. BLOOD SUGAR CONTROL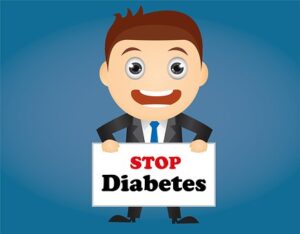 This leads me on to the next major benefit of pumpkin seeds, as not only are they low GI which makes them great for weight loss, blood sugar control, and type 2 diabetics, but their high magnesium content has a double whammy effect on these conditions, thus elevating them to almost super food status.
Three large studies have shown that those eating magnesium rich diets had a lower risk of diabetes. That's just the effects of the magnesium alone, and without the other major benefit of blood sugar control due to the pumpkin seed also being low GI.
6. SPERM QUALITY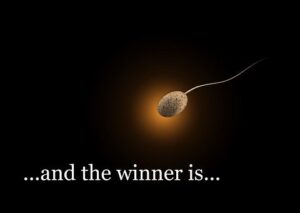 One for the guys here: everything about pumpkin seeds is good for sperm, as they are high in zinc, antioxidants, and lots of other specific nutrients that contribute to sperm quality and healthy testosterone levels.
Make sure you pack some pumpkin seeds in his lunchbox ladies, especially if you are trying to become pregnant – and also to help you have bouncing healthy babies!
7. SLEEP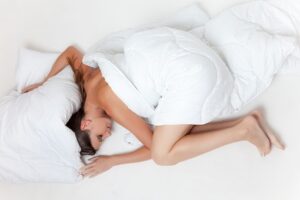 The magnesium in pumpkin seeds is great for relaxing muscles, calming nerves and ultimately helping you to sleep more soundly and deeply. They also contain the amino acid tryptophan, which converts to serotonin, in turn converting to the sleep hormone melatonin.
Sounds complicated, but the bottom line is we need our melotonin hormone to kick in in order to get a good nights kip. And being as so many of us are so deficient in magnesium it could very well be one of the contributing factors as to why most of the general population are just not getting the good quality sleep they need – I'm talking the kind that is needed in order to live a wonderful life full of vitality.
 Other sleep inducing foods: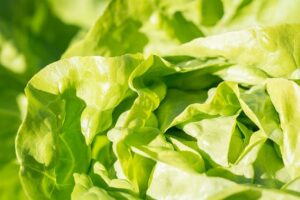 You would however, need more than one serving of pumpkin seeds to reap the full benefits, which is why if you have problems with sleep it is good to add other sleep inducing foods such as miso, whole grains, broccoli, lettuce, bananas, cherries and almonds.
There is no need to try and eat all these in last thing at night; you can eat them all day long and the effects will come together when your body is ready to sleep. Don't worry, eating these foods in the day won't actually make you fall asleep at the office desk, but will just make you feel more calm relaxed.
8. ANXIETY, DEPRESSION, AND CHRONIC STRESS
All of these problems can literally ruin your life. Depression, I know, from my own experience is probably one of the worst mental illnesses, and when you're hanging out there in the dark it can be hard to know what to do and where to turn. It is vital you understand the benefits of good nutrition and exercise to help fight these mental disorders.
Pumpkin seeds, due to their high magnesium and mineral content and low GI rating are just one fantastic food out of many that you can add to your diet if you want to ease depression and anxiety. This, along with a low GI diet in general, omega 3 fish oil supplements, and CRUCIALLY a good exercise plan, preferably with some kind of weights or resistance training will help. Remember, it's always best to consult your doctor first about mental illness issues.
Exercise: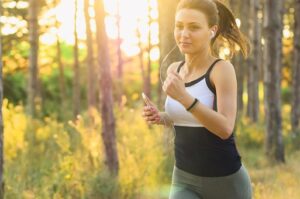 Resistance and weight training are great for anxiety and depression because this type of workout will release a cascade of feel good endorphins into your system more quickly than anything else. It is the first thing I do if I ever feel my depression trying to sneak up on me and it helps stop it in its tracks. Also, a run or power walk in the open air will have a similar effect at boosting mood and feel good endorphins.
If you're suffering depression and anxiety you will benefit immensely from these lifestyle changes alone and this cannot be stressed enough. Along with seeing your doctor, you should take steps to make yourself follow these instructions no matter how much you don't at first feel like it.
To recap – do these 3 things:
Omega 3 fish oil supplements

(at least 3,000mg daily if things are really bad; or find the amount that works for you)
Weight bearing exercise/resistance training/power walking/running
9. GUT PROBLEMS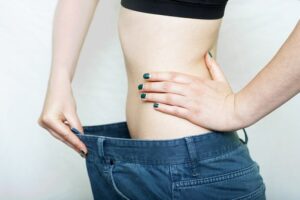 The fiber content in pumpkin seeds, as in other high fiber foods, is extremely good for digestive health and the gut in general. Fiber keeps the colon healthy, keeps everything running smoothly, and also helps to drag all the nasty toxins and impurities out of your system – all of which will contribute to a beautiful glowing complexion and weight loss.
10. EASY TO ADD INTO YOUR DIET
Pumpkin seeds have the major plus of being highly transportable for on the go snacks anytime, anywhere; and they can easily be added into most meals or snacks. Add them into your breakfast muesli, or make a homemade granola, use in baking, sprinkle onto salads, or anything else you can think of, just use your imagination. They have a savory taste that goes with everything, both sweet and savoury, and they taste great too!
Thank you for reading this article. If you have any questions or ideas on how you use your pumpkin seeds then please post below and I will be happy to answer as soon as I can.