Miso paste is a traditional Japanese seasoning made by fermenting soybeans with either salt, koji, barley, rice or seaweed.
It is now hugely popular the world over as a plant based addition to a healthy, whole foods diet, and is used in a variety of ways.
This hearty miso paste soup recipe with tofu, noodles and vegetables is a great way to use your paste. Preparing it with these other ingredients also makes it a complete main meal that will fill you up for many hours.
What does miso taste like?
Miso offers a salty, savoury taste also knwn as umami. Umami is our 5th taste receptor, alongside sweet, sour, salty and bitter. It was officially identified around 20 years ago by scientists as being another taste that humans enjoy in their food.
The taste of you miso depends on the length of fermentation and the depth of colour. The lighter it is, the milder the flavour; and the darker you go, the stronger it becomes.
If you're just starting out with miso, then it's recommended to begin with the lighter pastes rather than the darker, more pungent ones.
Different types of Miso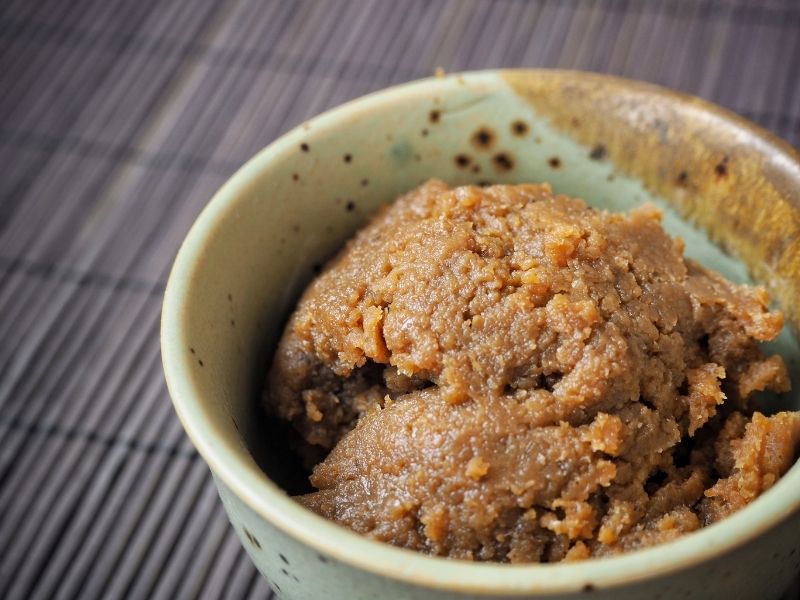 Depending on where you are in the world, you will often find miso categorised into four different colours. White, yellow, red and mixed are your normal supermarket staples.
White Miso
White miso is usually made with less soybeans and a higher concentration of koji. Koji is the cooked rice or soya bean that has been inoculated with a fermentation culture.
Also known as shiro miso, it usually has a sweeter and milder taste than the other colour pastes. It tends to go well in dressings, soups and other marinades to add a depth of flavour.
Yellow Miso
Yellow miso (also known as shinshu miso) has more fermnted soybeans that white miso. It is fermented for a longer period to deepen the favours and colour.
Is is saltier and more acidic in flavour than white miso, and commonly used as a multipurpose, stronger flavouring in may dishes, including soups, stews, dressings and marinades.
Red Miso
Red miso (also known as aka miso) has the longest fermentation times of all the misos. It has a larger still amount of fermented soybeans than its white and yellow counterparts, and has a strong, pungent, salty taste.
Great for adding a strong depth of flavour to soups, stews and 'meaty' type dishes.
Mixed miso (also known as awasi miso) is one of the most popular flavourings in Japanese cuisine because it is comprised of both red and white miso. This gives it a great combination of flavours from both pastes, thus making it a good, all-round flavouring to most dishes.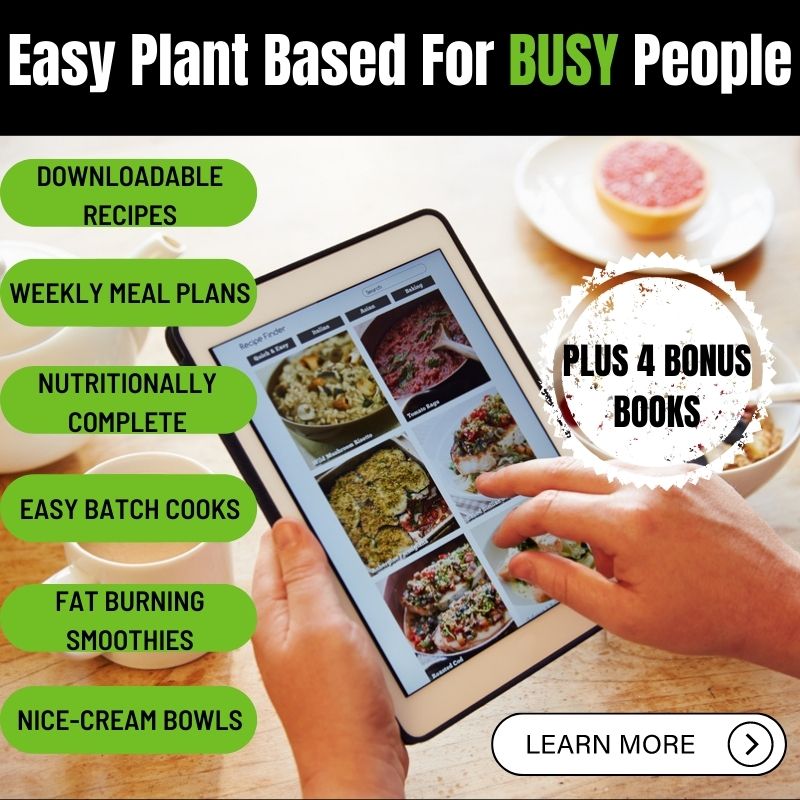 Why is miso good for you?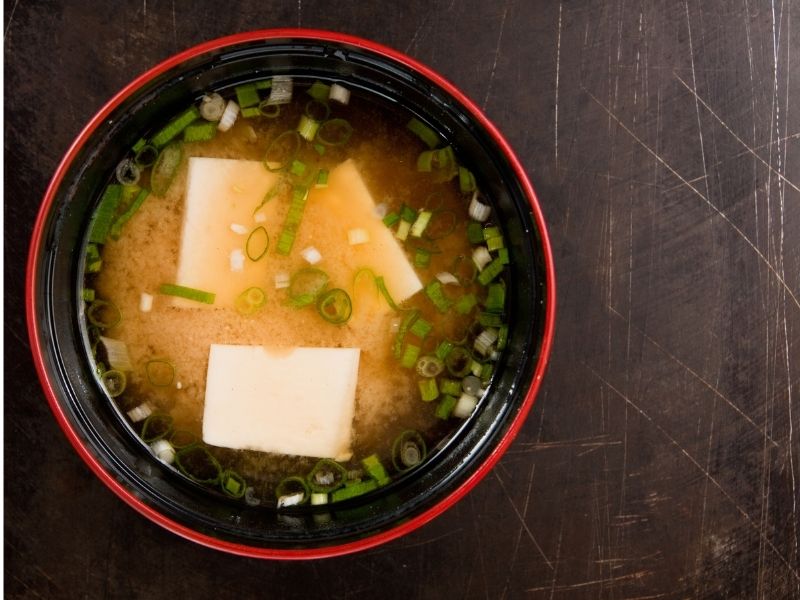 Miso is a great health food because it contains millions of healthy bacteria for the gut. The Japanese often begin their day with a wholesome bowl of miso soup, and swear it aids digestion and gives them energy for the day ahead. Who are we to argue with thousands of years of testing the theory?
The great thing about miso is it's pretty filling filling with very few calories and a low fat content. This is due to it being high in protein and many other key nutrients to help keep you full and satiated.
Miso paste nutrition
Miso is high in key nutrients such as manganese, vitamin K, copper, zinc and protein. In smaller amounts, it also contains magnesium, iron, calcium, phosphorus, choline, selenium, and ALL the amino acids.
This delicious paste is most well known for it's beneficial bacteria that are promoted during the fermentation process.  A healthy gut flora is needed for the immune system, mood, digestion, skin, and these many other vital reasons to keep you healthy.
The only downside to miso is it is high in salt, and should therefore be consumes with portion control in mind. One tablespoon of miso paste contains 1/3rd of your daily intake of sodium, so don't over-do it.
Which miso should I buy?
Use the indication of colour to work out which miso to buy. The darker the colour, the stronger it will be. For the purpose of this recipe, all types of miso will work fine and taste great. But, do start lighter if you have never tried it before, or if you know it takes you time to get used to new flavours.
As with all things soy based, always buy organic to avoid GMO soybeans and any other nasty fertilisers and chemicals that could be lurking in there.
You will find that if you buy the raw paste (the type that needs to be stored in the fridge after opening), then it will have way more beneficial bacteria AND will taste a whole lot fresher and more vibrant.
Complete Meal Soup Recipe
This soup contains all the ingredients you need for a nutritionally complete and very filling meal.
It is packed full of fiber and extra nutrition from the very lightly cooked vegetables. The addition of fresh, crushed garlic during the end of cooing time really adds another dimension to this soup, both flavour wise and nutrition wise.
Adding your fresh garlic at the end means you won't destroy all it's immune boosting, anti fungal, anti viral properties. Happy days!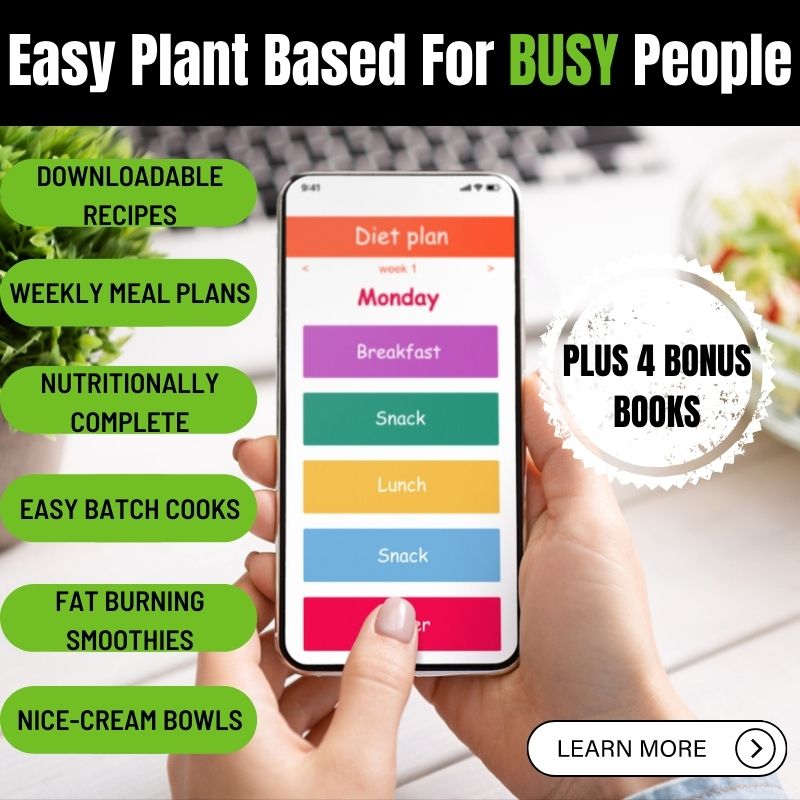 Hearty Miso Paste Soup Recipe with Tofu, Noodles & Vegetables
This recipe is a low calorie, wholesome recipe that is perfect as a complete meal and filling enough for dinner.
Equipment
2 medium sized saucepans

1 non-stick frying pan
Ingredients
1-1.5

tbsp

of miso paste of your choice

Roughly 350ml of boiling water

100

g

of raw

firm block tofu cut into 6-10 bite size pieces

1

portion of brown rice/ramen noodles

3

medium florets of cauliflower

sliced

1

medium carrot

sliced thinly

3

spring onions

sliced thinly OR 1/4 of a medium, white onion sliced thinly

1

small courgette

sliced thinly

Handful of edamame beans OR podded broad beans

Fresh

finely sliced chili to taste

3-4

cloves

of crushed garlic

Handful of fresh coriander

Handful of beansprouts for topping

optional
Instructions
Start by squeezing excess water out of your tofu, then chop into 6-8 bite size chunks.

In a non-stick pan, dry fry with a little tamari/soy sauce and ginger powder (splash the tamari over the top once your tofu is already in the pan).

Fry on all sides until crisp and golden. Do not keep moving, instead leave to cook fully on one side before turning over. Once ready. leave in the hot pan ready for use.

Get your noodles on to cook in a separate pan with boiling water (no need to salt) as per packet instructions. Once cooked. add to a large soup bowl ready to have your hot soup poured on top. Do not worry about it cooling because your soup will heat it up again.

Now grab your medium size, saucepan and add 1 heaped tbsp of your miso paste (you may need to adjust this later on to get the flavour right). Top with your already boiling water and stir until disolved. Leave on a very low heat while you prepare your veggies.

In the meantime, finely chop all your veggies finely and add to the hot water as you go. Start with your cauliflower, onion, chili and carrots, then add your courgette and edamame/soy beans last.

Very lightly simmer your vegetables until al dente. Do not over cook them because they are not supposed to be too soft.

You may need to add more hot water to just cover the vegetables, no more.

Add your crushed garlic and chopped coriander just before you turn off the heat.

Check the flavour. If the miso is not strong enough, add a little more to taste.

Pour your soup over your ready prepared noodles in the large bowl.

Top with your tofu and beansprouts if using. Add extra fresh coriander, chili, sliced spring onion, tamari, and raw beansprouts if you like.

Serve immediately!
Video
Notes
high protein, plant based, Probiotic, vegan
Similar Recipes from ZestForever
If you're a fan of this tofu recipe, then why not check out another of our family favorites.
CONCLUSION
Adding miso with portion control to you meals is a fantastic way to get it's immune boosting, probiotic properties into your diet.
It's also makes a delicious soup with true depth of flavour like no other, due to its umami taste.
For more of our amazing plant based recipes, please check out our 4 Week Fast & Easy Meal Plan. It's designed to save you time, money and stress in the kitchen, and will teach you how to put family friendly and nutritious meals together in no time.
Thanks you for visiting us at ZestForever today. We are always happy to be part of your exciting plant based life!