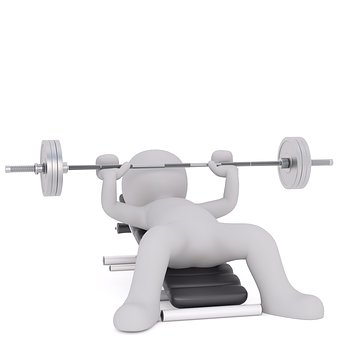 You may have only heard about l-carnitine if you are in the health and fitness industry, where it is most widely used and talked about for its performance enhancing effects and fat burning qualities.
But let's take a look at the science behind the hype and see if this really is a supplement worth its salt. In this post we will take a look at l-carnintine benefits and side effects to see if it's something that may be  suitable for you and your own needs.
So What Exactly is L-Carnitine?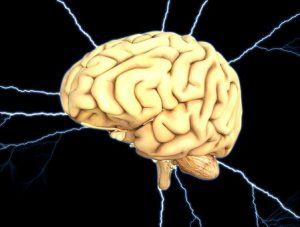 L-carnitine is a 'vitamin type' non essential amino acid related to the B-vitamin family, and is used in the body for transporting dietary fat into the mitrochondria. These are organelles that act a bit like a digestive system, taking nutrients from the blood, breaking them down, and creating energy.
L-carnitine is produced in the liver and kidneys by the other amino acids methionine and lysine, and then stored in the muscles, heart, brain, and sperm.
FOOD SOURCES
This amino acid is mostly found in animal products; especially red meat (56-162mg per serving), but is also found at much lower levels in sources such as poultry, fish, seafood (3-7mg), and dairy products (3-8mg).
What About Vegan Diets?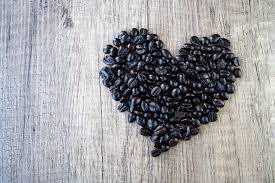 L-Carnitine can be found in plant sources such as tempeh, avocados, and peanuts; but unfortunately not at very high levels. However, the good news is that this doesn't seem to make a difference, as l-carnitine deficiency is rare even in strict vegans.
This is because the body can produce our own l-carnitine in the liver and kidneys from the other amino acids methionine and lysine; all of which are abundant in plant foods such as nuts, seeds, lentils, wholegrains, tempeh, quinoa, seitan, black beans, and soya milk.
Therefore, deficiency is usually only found in those who have kidney and liver function problems; both of which can prevent you from producing your own adequate supply.
The Science Behind L-Carnitine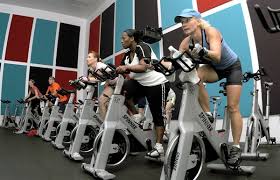 Commonly used in the fitness industry for its ability to stimulate the release of growth hormone and help reduce body fat, l-carnitine transports fatty acids into cells where they can be oxidised and used for fuel. This cellular reaction happens both when you are at rest and during exercise itself. It is however, most effective whilst you are engaging in very intense exercise.
Without this amino acid, it is very hard for fats to be burned as fuel which is ultimately what most exercisers and body builders are trying to achieve.
WHAT ARE L-CARNITINE BENEFITS AND SIDE EFFECTS?
 1. 

FAT BURNING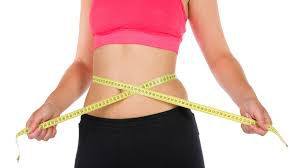 A study from the University of Nottingham confirmed that when the athletes in their trial consumed 2g of l-cartinine along with 80g of high G.I. carbohydrate, both as soon as they wake up before breakfast, then again 4 hours later for a period of 24 weeks, they burned 55% less glycogen from muscles whilst at the same time increasing ability to burn fat by 55%.
This means l-carnitine is a supplement that could actually help the body to burn fat more efficiently, and as it also has the ability to help your body burn less glycogen it means you will have more stamina to train for longer; hence the reason why you will burn more fat and build more muscle.
2. YOU CAN EAT HIGH GI CARBS AND NOT GAIN FAT SO EASILY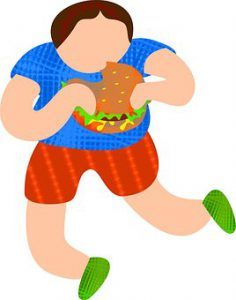 The athletes on the trial, although eating an extra 640 calories of high G.I. carbs, gained no extra body fat whilst supplementing the l-carnitine. Whilst the group eating the extra carbohydrates without the supplement put on more than 5lbs in weight of fat.
This is certainly NOT to advocate a high G.I. diet, as this was just used as an example in the trial to prove how effective l-carnitine is at burning fat. Unless you really are working out like a true athlete then I would recommend sticking with a much lower G.I. diet. But the point is this: you may potentially lose weight with these supplements if you were not to eat the extra carbs like the subjects in the trial did.
3. LESS FATIGUE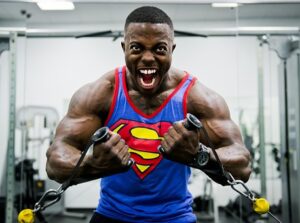 The subjects on the same trial that were supplementing the l-carnitine were also able to go a whopping 25% longer, due to the fact that fat was being burned for fuel first rather than muscle glycogen and therefore staving off fatigue. This is the the reason l-carnitine allows you to train for longer periods before tiring.
4. LESS SORENESS AND FASTER RECOVERY PERIOD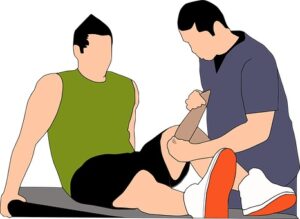 L-carnitine has been shown to significantly reduce damage done to the muscles during exercise when taken at doses of 1-2 grams per day. It also decreases the muscle soreness you can feel for days after a hard workout which can ultimately lead to you missing sessions or not putting your all in when you need to due to pain.
Another great way to help alleviate muscle soreness and fatigue, plus fasten up recovery time, is to eat a much more plant based diet. Animal foods may contribute to chronic inflammation in your body, which over time could lead to certain diseases if not kept in check. Highly alkaline plant foods help to lower this inflammation.
L-carnitine will also give you that extra edge during your training sessions by increasing blood flow and delivering more nutrients to the muscles when you need it most.
5. ANTI AGING
Yes, you heard me right! L-carnitine boosts brain cells and helps to keep your brain young. Its powerful antioxidant effects can help to slow down the aging process, keeping the brain and heart youthful and firing on all cylinders; thus lowering your risk of age related degenerative diseases such as Alzheimer's and heart disease.
And this slowing down of the aging process does not just mean on the inside, but the outside too! 
6. MORE TESTOSTERONE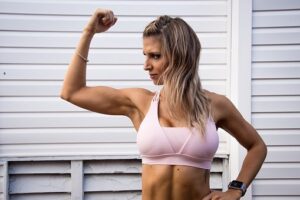 Another great side effect of l-carnitine is higher testosterone, which in turn can boost muscle growth and strength. It's all due to the fact that l-carnitine increases androgen receptors, and boosts your hormonal response to exercise.
Don't worry, you can still take this supplement if you're a woman without worrying about turning into Arnold Schwarzenegger, as the effects will be subtle and the muscles will be more toned rather than bulky. And if you're a woman who would like to get bigger and more muscly then that's awesome; l- carnitine will help you achieve this alongside other amino acid supplements and a high protein diet.
DOSAGE

 AND WHEN TO TAKE L-CARNITINE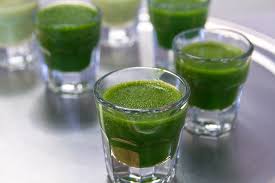 Depending on your weight, size, and fitness regime you should take between 500 and 3,000 mg per day (that's equivalent to 0.5-3 grams). The best time to take l-carnitine is with a meal that contains both carbohydrates and protein. This applies to some of the other forms available, such as propionyl-l-carnitine and l-carnintine l- tartrate.
On the other hand, the form of l-carnitine called acetyl-l-carnitine is more readily absorbed by the muscles, brain, and intestines when taken alone without food. This type of l-carnitine can be taken along with other healthy fat burners such as green tea, or a green superfood shot, to boost effects.
You should also incorporate lots of other fat burning plant foods into your diet alongside ANY supplements you may be taking (such as l-carnitine) if you want the best results, and for the fastest way to get that great body. 
WHICH FORM OF L-CARNITINE TO TAKE 
Acetyl-l-carnitine (the most common type used in the fitness industry) is more readily absorbed by the muscles, brain, and intestines. This type is able to cross the blood-brain barrier for the synthesis of acetylcholine (one of the brains primary neurotransmitters) and should be taken alone without food.
It is also good for the support of the cardiovascular and nervous system, and also for memory and brain power. This form of carnitine also helps you to burn fat for fuel just like regular l-carnitine, but is actually primarily used for the other effects.
STRAIGHT UP L-CARNITINE
This form (which is another popular form in the fitness world) supports weight loss and boosts the body's ability to burn fat for fuel. It does this by mobilising fat from storage to be burnt as energy, and this form should be taken with a high protein and carbohydrate meal (preferably after a workout). 
It is worth noting that there are other primarily brain boosting forms of carnitine, such as Propionyl-l-carnitine and l-carnitine l-tartrate, and these should also be taken alongside food.
CAN I TAKE BOTH FORMS?
The short answer to this is yes, you can take both for extra fat burning power; but as explained previously they should be taken at different times. You don't necessarily need to take both though, you could just go with the acetyl-l-carnitine which will give you the best of both worlds.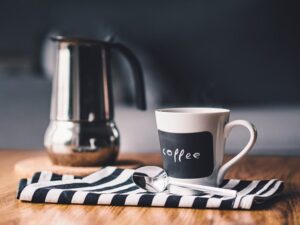 Take this first thing before breakfast, along with your green tea, coffee, or any other metabolism boosting drinks to boost brain power and cognitive function for the day, plus reap the fat burning and anti aging benefits as well.
Just to be clear, acetyl-l-carnitine is sometimes marketed as N-Acetyl Carnitine (abreviation NAC), which are both exactly the same thing just with different names.
Possible Side Effects:-
If the dosage is correct for you, and kept within the recommendations, then there are very few side effects to l-carnitine supplementation making this a mostly safe and popular supplement.
Side effects when they do occur include nausea, vomiting, stomach cramps, and diarrhea; but this only usually happens when taken at too high a dosage. More serious side effects can include elevated heart rate, high blood pressure, and fever, in which case the supplements should be stopped immediately and medical advice sought.
Thank you for reading this article today. Please remember that supplements are not intended to treat or cure medical diseases of any kind and you should always consult your doctor before using them for this purpose.
Comments are welcomed below and I will endeavour to get back to you as soon as I can.