Recipe by: Dr. Vincent Esposito Ms, DC
Do you miss a real "meaty" meatball?
If this is you, then you will LOVE our spaghetti squash and lentil meatballs because they have that great taste and texture that you crave.
They taste like a good old-fashioned meatball, but completely whole foods plant based and 100% healthy!
You can serve this on a bed of spaghetti squash for a lower carb version that also adds to your daily vegetable quota; or you can serve with your normal spaghetti. Whatever floats your boat!
This is one of our amazing recipes from our Weekly Meal Plans bought to you by our Plant Based Nutritionist.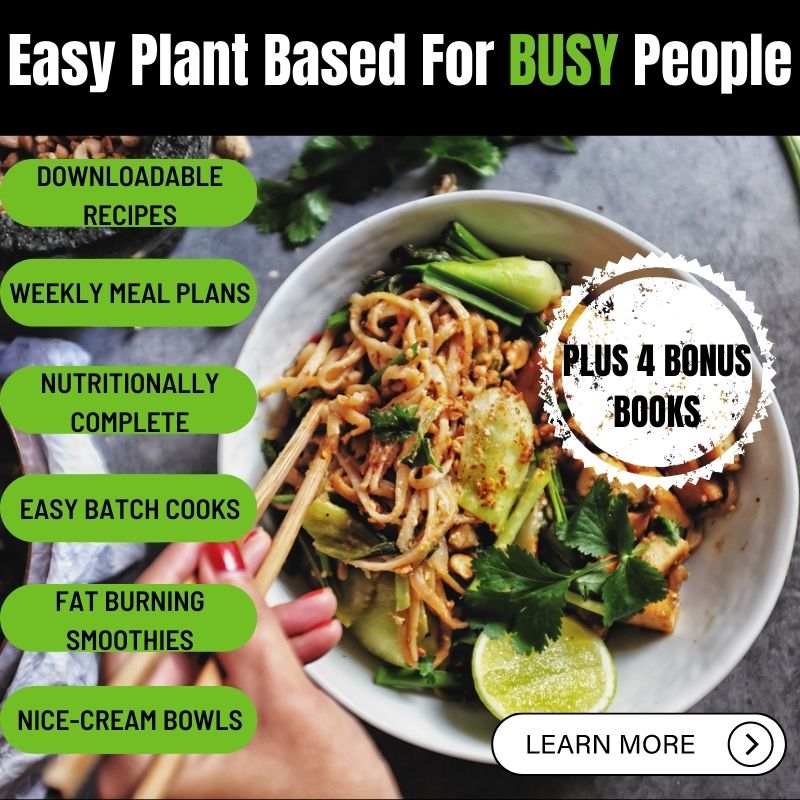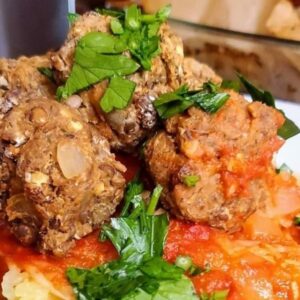 Spaghetti Squash & Lentil "Meatballs"
Ingredients
1

Spaghetti Squash

halved lengthwise, seeds removed

1

cup

French Lentils

2

cups

Vegetable Stock OR Water

1 15

oz.

can Tomato Puree or Sauce

1

cup

Oat Flour

1

⁄2 Yellow Onion

diced

3-4

cloves

Garlic

minced

Salt

to taste

Black Pepper

to taste

2-3

tsp.

Garlic Powder

2-3

tsp.

Onion powder

2

tsp.

Tamari

2

tsp.

Oregano

½

cup

cup Raisins

1

tsp.

Smoked Paprika

Olive Oil or Vegetable Stock

for sautéing

Chopped Parsley

for garnish
Instructions
Rinse and chop the produce accordingly. Preheat an oven to 400 ̊F, and line 2 baking trays.

Make the lentils. To a pot, add 2 cups of lentils and 4 cups of water or vegetable stock. Season with salt and pepper. Bring to a boil, then cover and reduce heat to a simmer. Cook for 20 minutes, until the liquid is absorbed and the lentils are tender.

Remove the seeds from the center of the spaghetti squash. Brush 1 tbsp. olive oil over the inside of the squash, and lay cut-side down on 1 baking tray. Once the oven is hot, place the squash in the oven for 45 minutes, or until the squash is tender. Using a fork, remove the squash "noodles," and place in a bowl until ready to serve.

Make the meatballs. Set a pot to medium heat. Once hot, add 1 tsp. olive oil. Then, and half of the onion and garlic. Sauté until onion is translucent, about 4-5 minutes. Add garlic and onion to a large bowl.

Combine with lentils, tamari, sultanas, oat flour, 1⁄2 of the paprika, salt, pepper, 1⁄2 of the garlic powder, and oregano.

With wet hands, combine the mixture and begin to form 1-inch balls. Add balls to the other baking tray.

Once finished, add these to the oven, and cook for 20 minutes, until slightly crispy and warmed through.

Make the sauce. Using the pot from Step 3, set to medium heat. Once hot, add 1 tsp. olive oil. Then, add the rest of the garlic and onion. Sauté until onion is translucent, stirring occasionally, 4-5 minutes. Then, add tomato puree. Bring mixture to a boil, then cover, and reduce heat to a simmer. Cook until desired thickness is reached, at least 15 minutes, stirring occasionally. Then, season with salt, pepper, onion powder, and the remainder of the paprika and garlic powder.

Add squash noodles to a bowl. Top with sauce and meatballs. Garnish with fresh parsley. Enjoy!