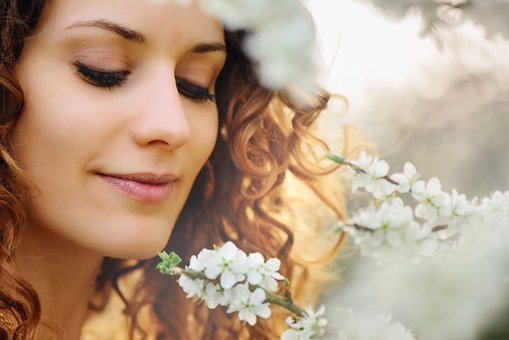 When it comes to nature's way for health and beauty, the best anti aging products are simple, inexpensive and easy to use.If you want your skin to shine with radiance from the inside out, then keeping things as simple as possible really is the best way. And I'm talking from EVERYTHING you put on, to EVERYTHING you put in.
Keeping skin glowing forever:
In this post I will show you some of products I have used for years which I have thoroughly tried and tested, they have kept my skin glowing and beautiful, and I know they WORK.
I have used these simple strategies since my twenties and they have always seemed to give me that edge in the skin stakes. You can start a natural organic skin regime at any age you like and still see the effects as the skin is renewing and regenerating itself all the time. This is why it is vital you give it the right 'food' to nourish itself if you want it to keep regenerating and not degenerating.
Commercial cosmetics are often crammed gull of chemicals!
First off, it's important to understand that most commercially available products, such as cleansers, toners, moisturisers, body lotions, sun creams, shampoos, conditioners, and make up are often crammed full of harsh (and ultimately aging) synthetic chemicals, paraben's and toxins.
Everything you put onto your skin is absorbed, so you can just imagine how many of these chemicals end up on the inside, ESPECIALLY when you use these products on a daily basis. Yuck! And that's just what we put on and not even touching on what we put in, through our food, the air we breath, and the water we drink.
Toxic overload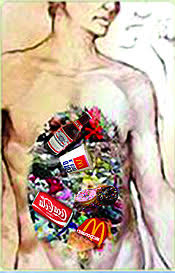 Our body is designed to detoxify the system and is highly efficient at doing so, but in this highly toxic modern day environment many of us are suffering from toxic overload. Our systems just cannot handle the daily barrage of this assault which can cause all kinds of problems, and eventually lead to disease.
Adding certain detoxification foods into your diet into you diet as much as possible will help to keep your body detoxifying efficiently – and YOU younger!
It is important to keep everything as natural and as organic as possible if you want to avoid toxic overload, and keep yourself looking younger. If you can't afford to change all of your beauty products at once, then simply change things as you run out of them – this will still go a long way to getting you on the natural road to beauty.
Anti aging supplements: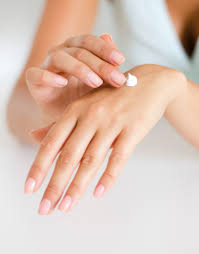 It is worth considering that there are many natural anti aging supplements that can promote good skin from the inside. They really boost not just skin anti aging, but also reduce the aging of the whole body from a biological perspective.
The list below are some of the most effective and inexpensive ways to convert to natural beauty that I have discovered over the years. Don't be fooled into thinking expensive branded products are better as this is most certainly not the case.
However, there are some products here that will be more expensive than the cheaper chemical versions, but you will find they go a lot further as you often don't need as much to get the same results. And balanced out with the cheaper natural products, you will find it will work out pretty even over time.
NATURES WAY FOR HEALTH AND BEAUTY
1. HAIR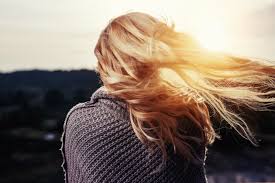 For your hair you should use an organic shampoo and conditioner – this is a must as synthetic versions are much more drying in the long term.
For a wonderfully deep condition,  apply coconut, massage into hair and scalp and leave for as long as possible (I always recommend at least an hour, so do this on days you have more time). The massaging action on the scalp will promote faster hair growth (this really works) as it stimulates the hair follicles which actually gives it a growth spurt.
Removing coconut oil from your hair:-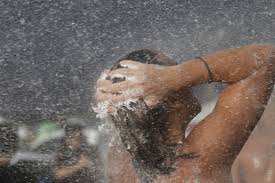 You will find you may need about 3 shampoos to remove the oily residue, however you won't need a conditioner after this treatment. This coconut oil treatment is the best I have tried at a fraction of the cost if other conditioning treatments.
In fact, coconut oil features heavily in my life as it is just fantastic for so many things. It's a great moisturiser for skin, and tastes fantastic in homemade chocolate, and all other baking for that matter!
2. ON MY FACE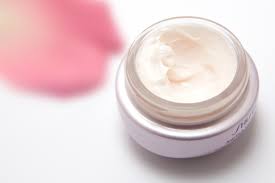 In the day time ALWAYS use an SPF of at least 20, but make sure it is in an organic cream as a lot of SPF creams can be full of chemicals. It took me a while to find a reasonably priced good cream, but I found one in the Siberica range. This sinks in beautifully and really works amazingly well as a sun protection all day long: plus all Siberica products are such great value.
For night time creams and oils you should mix things up a bit to make sure you get a full range of skin nutrients. Sometimes you could just use that good old trusty coconut oil,  and maybe alternate with jojoba, almond, or wheatgerm oils. These are the most nourishing and nutrient dense oils for the skin. And the skin just LOVES nutrients!
Using essential oils:-
A good tip is to add your own essential oils into your base oil. The best for skin regeneration are lavender, rose, and frankincense (they also make the oil smell amazing, plus the lavender and frankincense are good for relaxation at night). You will probably need about 10 drops per 50ml of oil, depending on the strength.
It is worth mentioning here that coconut oil triples up as a cleanser, toner, and moisturizer all in one for face and body – great if money is tight as you only ever need to buy this one magical product to cover a whole array of your natural beauty needs.
If you prefer a cream you could buy a large pot of organic base cream and add just your own oils. Experiment and find out what works best for your skin type – buying these may add up a bit at first, but they will last you such a long time. There are a huge range of oils and essential oils you can use, I have just given you the tried and tested kind that are used for skin specifically.
3. SKIN TREATMENTS FOR ACNE
Instead of using conventional shower gels and soaps which will only dry your skin out in the long run, use an organic body wash, or even just a simple but natural soap.
I find that these don't dry my skin out (not even my face), not when used in conjunction with all the other afore mentioned natural oils and creams.
5. WEEKLY SKIN TREATMENTS FOR FACE AND NECK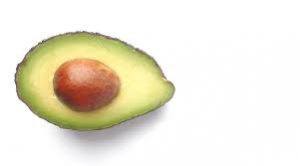 Once or twice a week give your skin a good exfoliation: another great one in the Siberica range is their exfoliator for ace and ody. After this exfoliation (and while the skin is still warm and in absorption mode, such as just after a shower)  use a mashed fresh, very soft avocado with a squeeze of lemon juice as a facial mask and leave for 10 minutes. 
Once you've removed your avocado mask, apply and immediately massage some of your nutritious homemade cream or oil and just let it soak in. Believe me when I say, these 3 things get you glowing beautifully.
6. ON YOUR BODY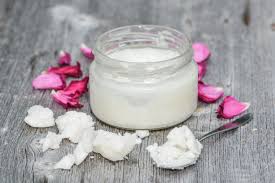 On your body (and again, immediately after a shower, and on dampish skin for maximum absorption) just use plain old coconut oil. Do this 2-3 times a week – put a blob in your hands and rub together to melt, then apply all over, massaging as you go.
Massage quite vigorously on cellulited areas such as your bottom and back of the legs, this will get the lymph drainage going, which in turn help to break down cellulite.
Exfoliation makes your skin literally glow!
Once a week give your body an all over exfoliation with a good exfoliating mitt or scrub and your organic soap or shower gel. Afterwards slather on coconut oil which will feed the skin, keeping it soft, supple, and hydrated all day.
It is important to use only the very best raw and organic virgin coconut oil you can source as it really makes such a difference to the results. Don't forget you can eat this also by adding it to your baking, stir-fry's, or pretty much anything else you would usually use oil for, which brings me on to my next point about diet and skin.
7. WHAT TO PUT IN YOUR BODY
Now this one is probably the most important thing of all! If you put rubbish into your body then you will more than likely look like that too (unless you have extreme youth on your side). And NO amount of make up or fancy creams can put the special twinkle in your eye that is only obtained from putting healthy living foods into your body.
This is one of the BIGGEST things I noticed when I decided to start a healthy eating plan many years ago. Suddenly my skin was so radiant that I didn't even need to cover it with heaps of make-up anymore – and that's something I never thought I would say in a million years (Yes, I was once a fan of thick orange foundation).
My life has changed beyond all recognition since those days, especially now I have incorporated lots of fruits, veggies, and green super food powders in particular, into my diet daily.  They really clean your whole system out and give you a glow that you can only get from an inside job.
Powerful green super foods have helped transformed my skin:
My absolute favorite now and forever is Dr. Schulzes Superfood, as it is a blend of so many wonderful living green foods, such as spirulina, barley grass, and blue green algae – all great for skin but even better for health and vitality, plus they are highly alkalinising, high giving you immense health benefits.
A plant based diet is best:
It's worth mentioning that since I have been eating mostly a plant based diet for past year, I have seen my health boost to a level like I have never known. I have so much more energy and vitality, have not been sick once in this time, and my skin looks a million bucks.
It's an awesome way to feel, and I urge you to try and eat more plant based foods if you want to feel and look your absolute best.
For more information on how I changed my life and health around with plant based eating then you will find this post really helpful 'The Plant based Diet Explained'.