What is wheatgrass? This chlorophyll rich superfood is a close relative of wheat (although totally gluten free) and is well known for its super health boosting effects. It is harvested just 7 to 10 days after initial sprouting and is abundant in life giving nutrients. It's pretty tasteless, and easy to add into your every day diet by either juicing yourself, or simply taking a shot of the dried powder mixed into water or juice.
Let's take a closer look at these top 10 amazing wheatgrass benefits so you can see for yourself why it is so popular among the health conscious.
1. CHLOROPHYLL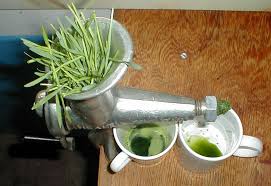 Wheatgrass is one of the best known sources of chlorophyll, and in fact 70% of the wheatgrass plant is made up of this powerful blood building nutrient.
In the plant world chlorophyll is needed for the absorption of light in a process called photosynthesis. This process creates the energy for a plant to grow and repair itself, so you can only imagine how healthy  this must can be for us too!
2. ANTIOXIDANTS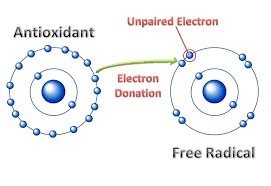 Chlorophyll is high in the antioxidants needed to fight free radical damage in the body. Free radicals are harmful unpaired electrons that wreak havoc on your health; fortunately antioxidants can actually neutralise these unpaired electrons before they cause us harm.
Antioxidants also help to stave off the aging process in general and may help protect you against diseases such as cancer, dementia, heart disease, and degenerative diseases .
3. PROTEIN
Wheatgrass is especially high in protein and contains 17 amino acids – amino acids are the actual building blocks of protein and so are extremely important to a healthy diet. It is also a highly alkaline protein that is great for building lean muscle tissue, and also helping with the repair of torn and inflamed muscles after sports – making it a great training supplement alongside other good sources of protein.
4. DETOXIFIER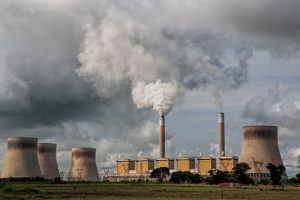 Because of wheatgrasse's ability to neutralise toxins; remove heavy metals; and purify the liver, it is great for keeping the body in a good state of detoxification.
Keeping the body in a high state of detoxification is crucial in today's world where we are continually exposed to exhaust fumes, chemicals, pesticides, fertilisers, household cleaning products, air fresheners, toiletries; and that's not to mention the junk foods, sugars, and trans fats that are abundant in many western diets.
Our poor bodies need to process all these toxins, then either eliminate them or store them into fat cells where they can do no harm. But all this can lead to problems such as weight gain, brain fog, lethargy, and eventually disease.
5. ENERGY
Wheatgrass is proven to give you a zing of energy within 20 minutes,  mainly due to the fact its nutrients can be absorbed very quickly. This makes it a fantastic supplement for athletes, those in training, OR anybody really. Who couldn't do with more energy?
6. CANCER PREVENTION
Due to their free radical scavenging abilities the antioxidants in wheatgrass can help to prevent cancer, and in some cases even slow it down after it has already begun to grow. One study has shown wheatgrass to slow down oral cancer growth and other studies have had similar findings.
Wheatgrass may also help improve and lessen the side effects of chemotherapy.
7. DIABETES PREVENTION AND TREATMENT
The fiber and nutrient levels in wheatgrass have been shown to raise insulin levels, which in turn helps in the lowering of blood glucose. This benefit makes it a great supplement for diabetics along with their regular treatment.
8. LOW GI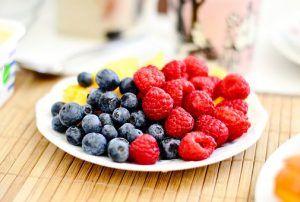 Wheatgrass has a very low GI value: GI is the shortened term for glycemic index and is the measurement of how fast the sugars in a food hit the bloodstream. 
Low gIycemic foods, and a low GI diet in general, will help keep blood sugar stable and also slash your risk of diabetes, cancers, inflammatory diseases, and obesity. Plus it will help keep you in shape by lowering your body fat percentage, so it's an all round winner!
Low GI foods are unrefined whole foods such as fruits, vegetables, protein, pulses, nuts, and seeds. There is just so much to be said about eating a low GI so if it's something that interests you then please read easy steps to eating clean and you'll find easy to follow tips and advice to help you kick start your healthy eating plan.
Wheatgrass is low Carb too!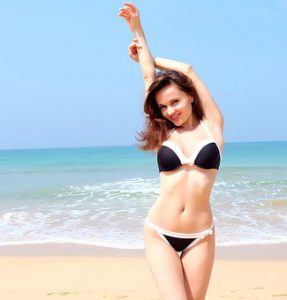 Not only is wheatgrass low GI but it is also low in carbohydrates which gives it a double whammy effect in the weight loss stakes. Eating a low GI and low carbohydrate plant based diet along with physical exercise is the best way to get you that well toned and healthy body for life.
There are many other low carb fat burning foods that you can add to your diet. You may be surprised to find that some things that you think are low carbohydrate are actually high, and vice versa. 
9. GASTROENTERITIS
Wheatgrass has traditionally been used for a very long time in the treatment of stomach ache and diarrhea, and is also found to be particularly good in the treatment of symptoms associated with ulcerative colitis.
Despite its name, wheatgrass is totally gluten free and so is a great addition to the diet of those who are gluten intolerant.
10. ANTI INFLAMMATORY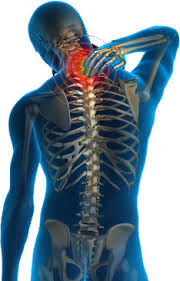 Chronic inflammation is now thought to be behind almost all modern day illness and disease, and is mainly due to our acidic diets and environment. Inflammation, under normal circumstances, is the body's response to a knock, injury, or infection and is vital to protect and heal the wound.
But sometimes this response goes into overdrive leaving you with chronic low grade inflammation that you're more than likely not even aware of. This is the kind of inflammation that can lead to problems and disease in the long term ans so it's vital to eat lots of alkaline plant foods such as fruits, veggies, and green superfood powders to help negate this.
Wheatgrass, along with many other alkaline foods such as those eaten on a plant based diet, can help negate this and put the body into a more alkaline state making it much less susceptible to illness and disease.
Super Food Blends:-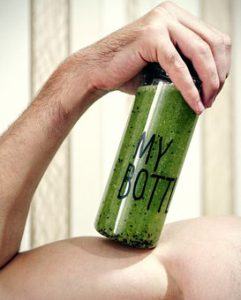 Along with wheatgrass, there are other green super food powders that can help when it comes to making the body more alkaline. My personal favorite being Dr. Schulzes green super food powder which not only contains wheatgrass, but a mix of lots of other green goodies, such as spirulina, barley grass, chlorella, blue-green algae, and other fruits and vegetables that all help with the absorption of nutrients.
This amazing stuff is on another level and makes you glow from the inside out, and as with wheatgrass you can literally feel that energy boost kicking in within 20 minutes, but even MORE so. This unique blend of dried super food powders combine together to make an explosive and potent mix.
Always buy where possible ORGANIC WHEATGRASS POWDER to avoid pesticide and fertilizer residue which may detract from the wheatgrass's potential health benefits.
Grow your own wheatgrass:-
If you fancy yourself as green fingered you may want to have a go at growing your own fresh wheatgrass. Check out this video tutorial below for some tips on how to do this.