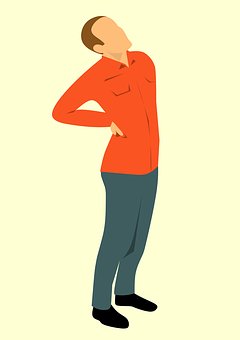 Glucosamine Sulphate is a compound that occurs naturally in the fluid around our joints, and helps to build cartilage, ligaments and tendons. It's also found in shellfish shells which is the common extracted form and is often used in supplements.
Many people swear by the remarkable benefits of glucosamine supplementation, especially those with joint pains and those suffering with painful diseases like arthritis and osteoarthritis.
WHY TAKE GLUCOSAMINE SULPHATE?
ANTI AGING:
The news we have all been waiting for! Glucosamine seems to be a potentially effective treatment for wrinkles, and when applied to the skin stimulates cell renewal. In facial moisturising creams it comes in the form of hyaluronic acid, which makes its way into the deeper skin layers and stimulates collagen production, in turn reducing wrinkles and fine lines on the skin.
Big Wrinkle Reduction Effects!
It is also worth noting that glucosamine is a building block for hyaluronic acid which plumps out the skin making skin texture more plump and youthful.
Orally taking glucosamine supplements, along with all the other benefits, was seen to reduce wrinkles by 34%, according to the 'Journal of Dermatologic Treatment'.
Of course, using glucosamine both topically and orally is sure to amplify the effects, especially when taken along side other anti aging supplements. 
RELIEVES JOINT PAIN AND OSTEOARTHRITIS:
What Causes Osteoarthritis?
Osteoarthritis is often caused by one or more of these 4 major things:-
Joint Injury

Age

Being Overweight

Family History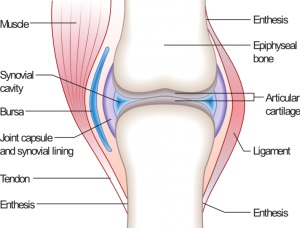 The end of your bones are covered with a layer of cartilage, which works as a shock absorber to stop bones rubbing together and doing damage. In osteoarthritis this cartilage breaks down causing bones to painfully rub together. Supplementing with between 500- 1500mg of glucosamine sulphate may help the body repair damage, rebuild new cartilage and lower inflammation.
You may need to experiment with the amount that works for you as we all absorb nutrients differently. Start at the higher end of 1500mg and experiment with going lower after that. For me personally I definitely notice a difference in my creaky knees at 1500mg but when I go lower it seems to creep back again.
Want to enhance the effects?
Glucosamine effects are said to be enhanced when combined with Chondroitin Sulphate (chondroitin helps stop cartilage breaking down, and also helps to repair it, therefore working in harmony with glucosamine) and these will often come together in the same supplement.
Yet again, for me I find that they do work better together, and the scientific evidence supports this.
THE BEST GLUCOSAMINE SUPPLEMENTS
Always make sure you source out good quaility and trusted brand supplements and it will pay dividends. Bad quality and cheap supplements are rife, and often filled with fillers and other chemicals which are hard for the body to break down.
Good supplements are organically sourced and have high bio availability, meaning that the body can more easily uptake the nutrient into your system – this makes it way more cost effective in the long run to go for quality over quantity.
Other great ways to reduce inflammation along with your glucosamine:
Eat a highly

plant based diet,

 will mean you are taking in lots of alkaline foods rather than the acidic foods which keep your body in a high state of inflammation. Foods that contribute to inflammation include junk foods, sugar, trans fats, and most dairy products. An alkaline diet should be full of fruits, vegetables, pulses, nuts and seeds.

Take turmeric: you can buy turmeric supplements, or you can add it to your food which is my preferred method. It is often preferable to eat the 'whole food' where possible, especially is something is just for preventative reasons. Please read about the

amazing powers of turmeric

 and follow the recipe on the most powerful and healing turmeric paste. I now have my whole family on this stuff and they have ALL seen and felt varying results. Turmeric is one spice that has now been PROVEN to work!
Take high quality green powder EVERYDAY. As in wheatgrass, barley grass, chlorella, or moringa as these are highly alkaline and will help to fight inflammation on a cellular level. Ideally take a blend or a mix of these powerful detoxifiyers and see the difference, not only in inflammation, but due to their high levels of antioxidants they are also anti aging and will help keep you young on the inside AND out. 
CONCLUSION:
Taking glucosamine and chondroitin, alongside the other recommendations on the above list , really will be your best defense against painful joints, inflammation and aging in general, BUT I highly recommend you do all of them to really hit your health issues from all angles. You will also be lowering your chances of many other age related diseases and illnesses in the process.