Recipe by: Dr. Vincent Esposito Ms, DC
This aromatic roasted cauliflower and turmeric soup has everything you need for a healthy, protein rich main meal.
We LOVE using good quality turmeric in our food because it is so high in antioxidants. An antioxidant rich diet, and other foods rich in antioxidants, are vital for anti aging and many bodily functions. Basically, they keep you body and mind firing on all cylinders.
This absolutely amazing, colourful soup is bursting with a rainbow of veggies and raw toppings. High in fibre from the red lentil and cabbage, this soup is a complete meal.
Serve with some wholegrain, crusty bread or sourdough to complete.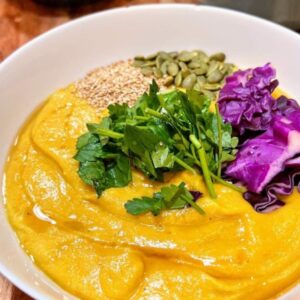 Antioxidant Rich, Roasted Turmeric & Cauliflower Soup
Ingredients
1

head Cauliflower

chopped

1-2

Carrots

chopped

1-2

stalks Celery

chopped

1

cup

Red Lentils

2-3

Shallots

chopped

5-6

cloves Garlic

minced

1

tsp

Ground Turmeric

2

tsp

Ground Cumin

2

cups

Vegetable Stock OR Water

2

cups

Plant Milk of choice

Salt & Pepper

to taste

1

tbsp

Extra Virgin Olive Oil

1

can

Coconut Cream

1 Lemon

juiced

Vegetable Stock or Extra Virgin Olive Oil

for sautéing
For serving
Red Chili Flakes

Plant Milk

Lime Wedges

Chopped Cilantro

Chopped Parsley

Plant Milk

Coconut Cream
Instructions
Rinse and chop the produce accordingly. Line 1 baking tray and preheat your oven to 425˚F.

Add the cauliflower and vegetables to the baking tray. Toss in the spices and olive oil. Roast the vegetables for 30 minutes, flipping halfway.

Add the roasted vegetables to a large pot. To that pot, add the red lentils, vegetable stock, and coconut milk. Bring the soup to a boil, then cover and reduce the heat to a simmer. Cook for 20 minutes, until the lentils are tender.

Turn off the heat, and blend the soup, using an immersion blender. Alternatively, you can blend

the soup in batches in a high speed blender.

Add the coconut cream and lemon juice to the soup. Stir to combine and season to taste.

Serve the soup with your desired garnishes. Enjoy!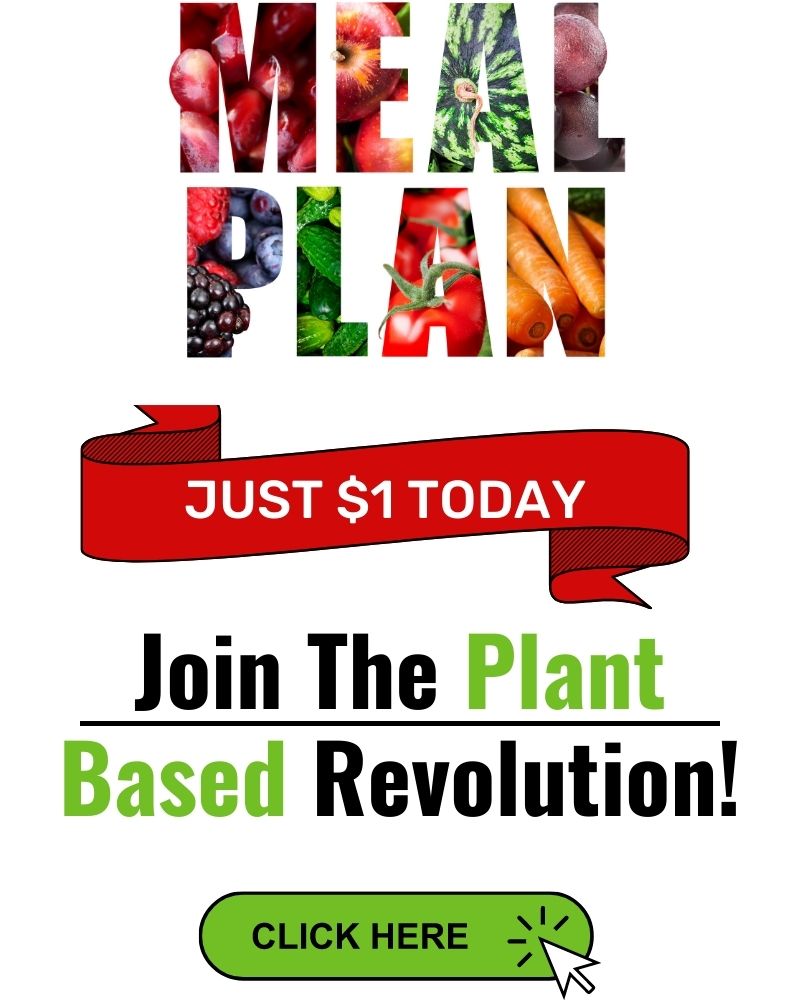 Thank you for visiting ZestForever today!
We hope you enjoyed this recipe.
Please don't forget to like and share with your friends. Let's bring about a plant based revolution!