Recipe by: Dr. Vincent Esposito Ms, DC
This lemon-fennel-basil pasta salad from our Weekly Meal Plan Subscriptions is a great all-round, cold salad that can be used in so many ways.
It makes a delicious and creamy meal due to the cashews and tahini in the pasta sauce, and offers a BIG hit of healthy fats, antioxidants and nutrition.
You can make this dish with any pasta of your choice. Wholewheat, chickpea and buckwheat pasta are the healthier and higher protein options if you prefer, but any pasta is delicious when smothered in this creamy sauce.
Other great uses for this dish are work or school lunch boxes. Or, use as a cold salad buffet dish to take to a BBQ or other event when you want to be sure that there will be plant based food on offer and you need to take a dish.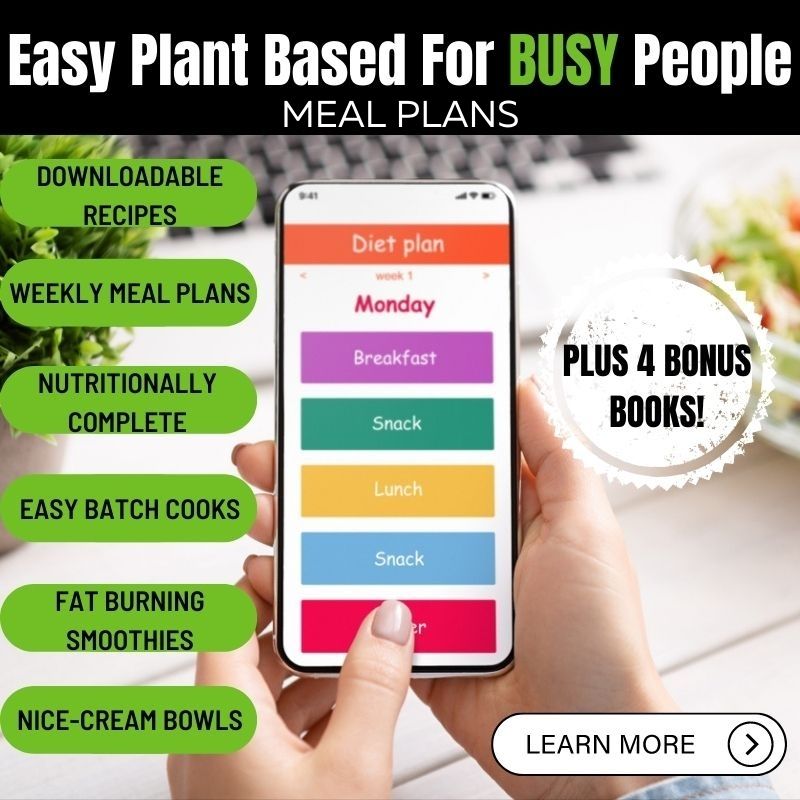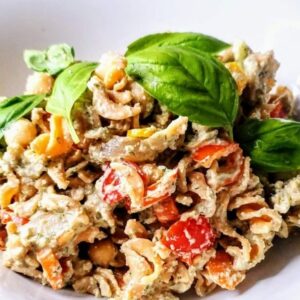 Lemon-Basil-Fennel Pasta Salad
Ingredients
1

⁄2 lb. Lentil Pasta

1

⁄2 15oz. can Chickpeas

rinsed and drained

1

Bell Peppers

diced

1

⁄2 Red Onion

sliced

3-4

cloves

of Garlic

sliced

1

Fennel Bulb

sliced

1

⁄2 pint Cherry Tomatoes

halved

1-2

Carrots

shredded

Vegetable Stock of 1 t Extra Virgin Olive Oil

for sautéing

Salt & Pepper

to taste

1

⁄2 cup Fresh Basil

chopped

For the Sauce

1

⁄2 cup Cashews

soaked overnight

1

⁄2 - 1 cup Basil

1

Lemon

juiced

1

⁄2 cup Fennel Fronds

1

clove

Garlic

Salt & Pepper to taste

1

T

Tahini

1

T

Water

if needed

For garnish

Lemon Wedges

Fresh Chopped Basil or Parsley

Red Chili Flakes

Sunflower Seeds
Instructions
Rinse and chop the produce accordingly.

Cook the pasta according to package instructions. Once the pasta is al dente, rinse under cold water to halt the cooking process.

Make the sauce. Combine all sauce ingredients in a blender, and pulse until smooth.

Set a pan to medium heat. Once hot, add the red onion, garlic, and bell pepper. Sauté for 4-5 minutes, until the onion is translucent.

Combine all the pasta salad ingredients in a large mixing bowl. Pour of the dressing, and toss to combine.

Serve with your desired garnishes. Enjoy!