In this fitbit charge 2 review I will give you my first hand opinion of this fitness tracker, and reasons as to how and why it has changed certain aspects of my life and health for the better.
The Fitbit charge 2 is the latest and newest tracker in their range. It also offers some impressive new features that are worth taking into account if you are looking for a Fitness tracker.
Tracking your heart rate, exercise and sleep patterns can be an invaluable tool on your health and fitness journey, and the Fitbit Charge 2, among other features, does just this. It also has a long 5 day battery life and is waterproof up to 10 meters under water.
1. SLEEP

TRACKING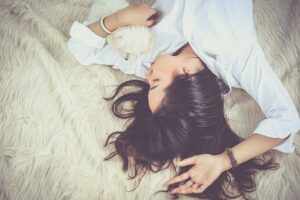 I used mine day and night for a week and got insights into my heart rate and sleep patterns that I had no previous idea about, which was actually somewhat of a revelation. For instance, I found that my sleep patterns were way out of wack and I wasn't always getting the deep REM sleep that I desperately needed.
REM stands for rapid eye movement, and we should ideally get about 3 x 90 minute cycles per night if we are to feel well rested the next day, this amount is also needed for many other aspects of optimum health. Sleep deprivation is so terribly bad for you that it can knock your immune system and cause untold stress on your whole body and ALL of its functions – so to say sleep is vital to human health is an understatement!
Vital sleep insights:-
I found out from using my Fitbit, that some nights I wasn't entering REM sleep at all, which explained why I often felt tired and low the next day. I also discovered patterns to this bad sleeping – like if I was stressed out, or if I had even had more than one glass of wine my sleep was effected. Seriously!
I could also put some bad nights simply down to working on my computer until too late at night: the bright light of a computer or phone screen can actually stop our sleep hormone melatonin from being produced. Plus,  concentrating on a computer can also keeping your brain stimulated when it should be winding down.
I have since banned using my computer or doing any and work after 9.30pm, and I have slept better ever since. I simply would have never known or made this correlation without the fitbit's tracking.
2. REMINDERS TO MOVE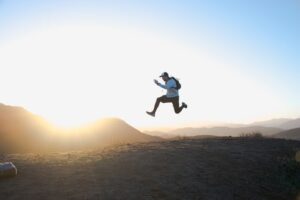 That brings me onto another feature of the Fitbit Charge 2: it will give you reminders of when you need to take breaks and move about, or when you need to start winding down for the night. Most of us need these reminders as time can easily run away and before you know it it's 12am.
Another new feature of the Fitbit fitness tracker is its multi-sports mode which allows you to tap into many activities, such as biking and yoga: it takes into account all of your unique data, such as height, age, weight etc and will analyse your health accordingly.
3. HEART RATE 
The Fitbit Charge 2 will track your heart rate whilst you are exercising AND resting, and the best way to get the most accurate results from this (especially when exercising) is to wear it 2-3 finger widths apart up from your your wrist bone as this is where your pulse is strongest.
4. GUIDED BREATHING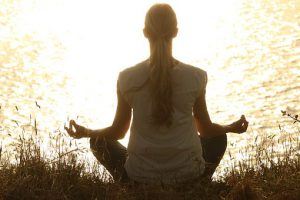 I loved this feature, and made an effort to use it at least 3 times a day for at least 5 minutes. I was dubious at first, but it did actually make a difference to not only my productivity, but also to my stress levels.
Whenever work was getting on top of me I just chilled for 5 minutes and used the fitbit's guided breathing exercises, which are great as they lock onto your heart beat and tailor a personalised breathing exercise just for you.
You can set yourself reminders on your fitbit for you to take breaks and timeout throughout your day, and we all should ideally find just 5 minutes a couple of times a day to fit this in and make it become a habit. The results can be incredible, and for me personally I need reminders, reminders, reminders otherwise I will forget.
5. GPS
You can get accurate, real time statistics with this fitbit whilst doing your outdoor activities; or sports such as distance and pace as the fitbit will track your GPS route. For this feature you will need to have your mobile phone on you and your bluetooth enabled which I found a little annoying, but it is still a great feature for those serious about tracking their fitness.
You can also enable your fitbit to give you call and text notifications while you are exercising, which ensures you don't miss those important calls or messages.
CONCLUSION:
So to wrap up, my conclusion is that the Fitbit Charge 2, being one of the newest in the range, has the best features when it comes to accurate heart rate and sleep tracking; and it's user friendly for those who aren't tech savvy like myself. It's a simple case of turning your wrist towards you for the screen to come on, then you can then tap the screen to navigate through the different menu options.
I wouldn't be without my fitbit now, as it's just the right tool for me and has made my life so much easier. It has definitely helped me vastly improve my health and fitness, but don't forget you do have to do the hard work yourself.
It has also been great in the respect that it has helped me to retrain my brain, which of course is one of the most important things you need to be able to do if you want long term health and fitness and not just a quick fix. 
BEST PLACE TO BUY YOUR FITBIT – AMAZON FITBIT CHARGE 2
For further reading on why you should take the steps of ensuring your body is as fit and healthy as possible, please read about The Importance of Physical Exercise. This may give you the extra push you need to get started, and ill offer you lots of tips and guides on finding an exercise you enjoy.
If you have tried the fitbit charge 2 and have any comments or questions about it then please feel free to post below and I will get back to you as soon as I can. Thank you
Note: I always endeavour to bring you unbiased reviews of products that I have found beneficial to myself, and if you make a purchase via this website, or any of the affiliate links that help to keep zestforever up and running, it will be at no extra cost to you.