Have you reached a point in your life where you feel like you need a BIG change? This can happen when you reach a certain age. You system starts to slow down, you find you're not as fit and nimble as you once were, and you just can't seem to shift that stubborn fat that used to melt away so easily, and with seemingly little effort years ago.
If you're wanting to get fit over 40, then an online Personal Training Coach can take all the hassle out of gym memberships, feeling self conscious about going out in public in tight gym gear, and trying to work out which exercises suit you best. Your trainer will also help you answer all the myriad of questions you may have regarding fitness, YOUR specific body type, your emotional blockages, and whatever else you have going on that's stopping you from reaching your health and fitness goals.
Just because you've reached a certain age, it certainly does not mean that you're past it or that you may as well just let things slide. Definitely not! Instead, you have reached a point where it is more important than ever to stay in shape, keep your BMI down, be physically fit, and be eating nutritionally dense foods to ensure that your life from here on out is lived in the most vibrant way possible.
Learning to Love & Respect Your Body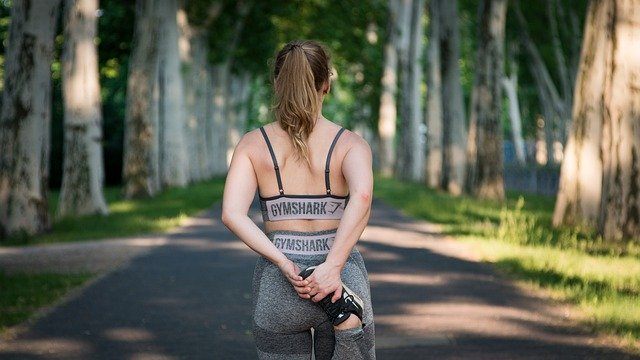 We all need a little a push in the right direction sometimes, especially when it comes to getting our butts moving and an online personal trainer can be at your service to do just that. You're fit at 40 training coach Jason Turner is a fully qualified PT who owns his own successful gym and has over 10 years helping people become happier, fitter, and a whole lot healthier than they previously were.
Getting fitter, slimmer, healthier, or whatever other personal reason you may have to want to feel better about yourself, will give you confidence and a new found vitality that could quite literally change your life in so many ways way beyond the duration of the program . If you have low self worth, or struggle with speaking your mind, then did you know that getting physically fit and healthy can help change all of this?
If you stick to your health and fitness program, then will learn to love and respect yourself fully. And with that you automatically begin to only allow positive people into your life, you may see new opportunities opening up to you everywhere, and you will begin to feel the true POWER that is inside of you. This is honestly how powerful clean eating and fitness can be and it can only be experienced to be believed.
Why Should I Get Fit?
Getting fit has so many benefits for everybody of any age, but after 40 it becomes absolutely necessary if you wish to stay on great form work wise, play wise, and everything else wise. Fitness in itself will also bring a whole host of benefits that you can enjoy at any age. These include the following:-
HIGHER IMMUNITY
BOOSTS MOOD
MAY HELP REDUCE ANXIETY AND DEPRESSION
BOOSTS METABOLISM TO BURN FAT FASTER
WEIGHT CONTROL
MUSCLE TONING
BOOSTS YOUR SEX DRIVE DUE TO MORE TESTOSTERONE
INCREASED PAIN TOLERANCE
MORE ENERGY ALL THE TIME
SOUNDER AND DEEPER SLEEP
Benefits of an Online Trainer
You won't need to fork out for ongoing gym memberships with an online trainer as you will learn to exercise at home and in the great outdoors. You will also have videos that you can keep for a lifetime to refer back to should you start slipping back to old ways in the future. You will find that once you get into a certain way of training you may want to stick with it and return to your videos over and over, and in fact, you should.
Everything is delivered to you from the comfort of your own home, so no need to venture out at all if you don't want to.
You will have weekly check-in calls with your trainer to go over how you are doing and also any problems you may be having. This will also be an opportunity to ask questions you have regarding your exercise and diet plans, or just if you need any additional support of any kind.
You will have an accountability partner in your trainer, and this in itself will give you the motivation to carry on through your program. Your trainer will not only boost your confidence but not give up on you until you achieve your goals.
Is an online Personal Trainer right for you?
As with everything in life, you will get out what you put in, it's as simple as that. Ultimately, only YOU can change your life and do what needs to be done in order to do this but having that all important accountability of a trainer who understands where you are coming from can really help with morale and keeping you on track. This is where your weekly check in calls will come in very handy.
The Importance of Accountability
Most people talk about their hopes, dreams, and health and fitness goals endlessly but nine times out of ten never achieve any of them. Why is this? It's not generaly because we're lazy or don't care enough, it's simply because it is human nature for us to live in the moment.
Yes, we can dream and dream of big things for ourselves, but putting in the time and effort for future events that have yet to materialise requires foresight and discipline, and this is where most people come undone. Or, they may begin a project, weight loss, or fitness plan and be extremely excited about it, they start off well by putting their all in and then often give in at the first hurdle.
Again, this is not necessarily a sign of weakness, but more due to the fact that willpower is a finite resource that often wanes and runs dry. Most of us don't have unlimited willpower, which is why having accountability to an outside source can help you to pick yourself up and get back up on the horse with fresh passion and determination.
Understanding your Strengths & Weaknesses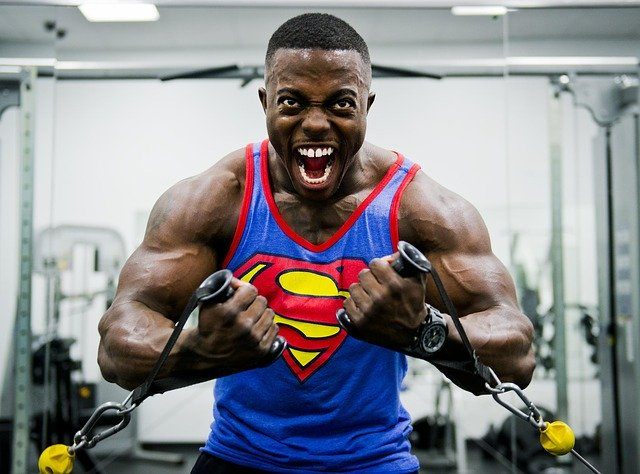 Your Personal Trainer will be there to help you to understand and emphasise your strengths, whilst also helping you to improve your areas of weakness. They will ask you questions about the kind of exercises you enjoy the most, where you fall short, how you can improve your focus to stay on track, and also about any pre-existing conditions you may have that will determine your exercise program.
Understanding your strengths and weaknesses is absolutely key to your long term success way after you have finished your initial program. This is more about changing your mindset and the bad habits that have led you to this point so far. Once you have done that, you can begin to live your life in a more loving and respectful way towards yourself.
Committing to a schedule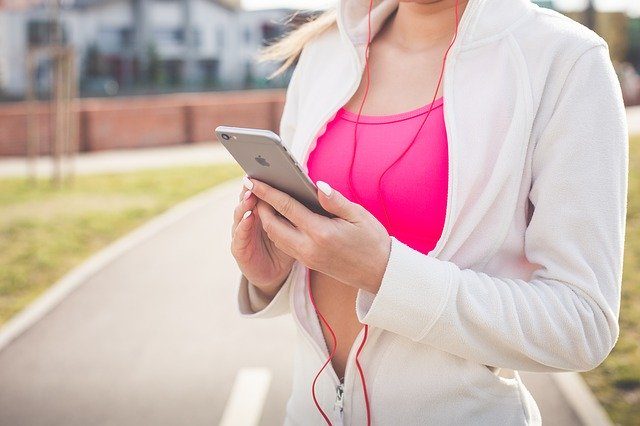 Changing long ingrained habits can take time, but with continual persistence you will get there. Committing yourself to a set schedule is one way you can do this very effectively. You can set all the goals in the world, but without a properly thought out schedule you are way less likely to reach them. It's easy to have BIG goals, but only a set out program implemented over time will get you there, and this is what an online trainer can offer you.
Self Sabotage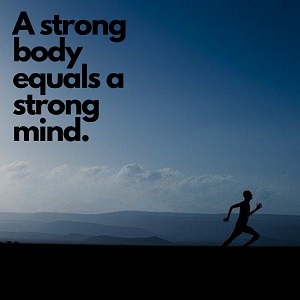 Self sabotage is the single most biggest reason why people don't follow through on their goals. We sabotage ourselves unconsciously for many reasons, mostly stemming from a lack of self confidence, a fear of change and the unknown.
This happens to all of us at some point, and fear of the unknown is actually part of our survival mechanism. Our minds are wired to try stop us from going though with things that cause us fear in case we potentially get harmed in some physical way. Of course, this doesn't make sense in today's world so much, but probably saved our lives at one point in time.
Learning how to not sabotage yourself, either consciously or unconsciously, will improve very single area of your life; and becoming the fittest, healthiest version of yourself possible will ensure you don't fall into this trap.
Benefits of Reaching your Fitness Goals
All of the reasons outlined in this post show you exactly how an online trainer can be of benefit to you in helping you achieve your body, mind and fitness goals. These 3 things alone can be the catalyst for you to make changes in the other areas of your life that you may not be to happy with as well.
An amazing life awaits you when you are completely happy with yourself, and the higher self-esteem that comes with knowing that you not only feel and look better than ever, but also that you have actually achieved what you set out to do means will that everything else in your life will begin to fall into place more effortlessly than ever.
Rewiring Neural Pathways

Your biggest benefit from the program going forward is going to be your complete change in habitual patterns. Completing the plan will have given you plenty of time to change the neural pathways in your brain into new and EFFECTIVE habits that serve you well for life.
The program is only successful if it teaches you to change old thinking patterns and ways of doing things, and building new patterns and habits is an integral part of that. There's no point in finishing the program, then going instantly back into your old habits. We encourage a lifestyle change for good, simply because this is the only way you will have a higher chance of staying fit and healthy for a lifetime, which is exactly what we want for you.
How the Program Works
If you decide that an online trainer may be right for you, then the next step will be to have your completely FREE initial strategy call with your PT who will go through the program with you, then you can both decide whether you are a good fit and ready to take the leap. There will be no charge if you decide the program isn't for you at this point.
This will be done over Skype, Zoom, or whatever other form of communication that suits you. This really does need to be a proper one on one call, as it is the best way to discuss your needs and the best route to take going forward with your diet and exercise plan.
Your PT will go through exercises, what you like and don't like, and what kind of equipment you have or wish to use (if any). You may wish to purchase additional equipment from an outside source to help you with your program, or you may wish for completely equipment free exercises. This will all be discussed in the strategy call.
Your Diet Plan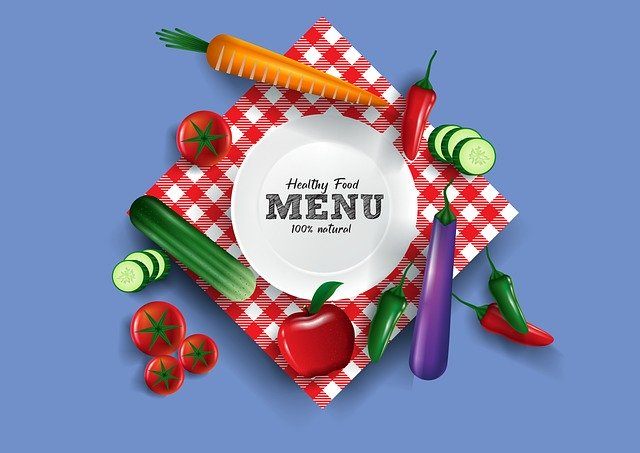 You will be given a diet plan that suit your needs for the duration of your program. The menus have been approved by our registered dietitian so you can rest assured that you are getting all the nutrition you need and beyond.
We can give you a diet plan to suit your needs, be it carnivore, vegetarian, vegan or plant based (with options for whole foods plant based). All the plans are designed for optimal nutrition however you like to eat.
What you get in your Personal Training Package
Weekly check in calls from your PT to discuss any problems that may arise and the next steps of your program.
Series of exercise videos that need to be followed according to the instructions of your PT.
Full diet plans to suit your needs.
Daily checklist planner to keep you on track and help you build good habits with sleep, stress management and accountability.
Weekly checklist planner to help you define your objectives for the week ahead, any improvements you could make in the next week, scheduling your workouts, social events and where you will eat, meal prep and work cut off times.
Charts and lists of acceptable foods, portion sizes, and nutritional values of foods.
Access to our Facebook group where you will be able to chat with others doing the program, and also be able to talk to your PT and Nutritional Advisor if you have any questions.
Program Prices
These prices are based on British Pounds, but you can be trained on this program from anywhere in the world and will be charged according to the current exchange rate.
16 Week Plan – £900 (recommended for maximum results)
12 Week Plan – £650
8 Week Plan – £450