Fitness is a very important part of staying healthy, happy and full of beans. If you don't have it, then life can be more of a struggle for you in all senses of the word.
In recent years, technology has taken some amazing turns that can help us to understand our unique bodies that little bit better, and DNA testing for fitness is one of them. In this post we will look more closely at how GXPerform DNA testing works, the science behind it, and how discovering more about your own unique genes can help you understand your body better than ever in order for you to get the most out of life.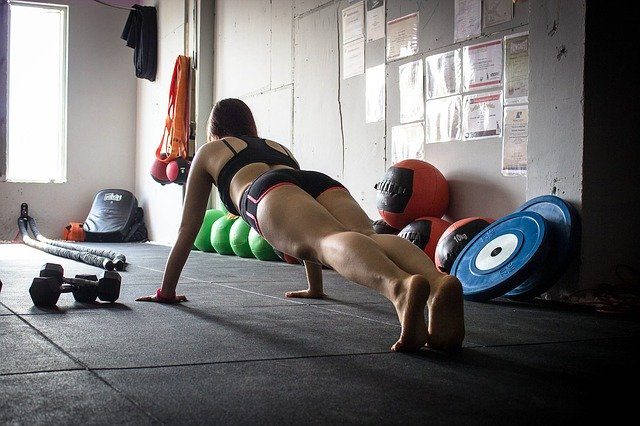 The following post has been written by Nurse, nutritionist and founder of 'DNA is the way' Laura Fuller, who fully understands the human body and has the credentials to explain what you can expect from your results.
Knowing what kind of exercise is most efficient for you can make a big difference for your weight loss and fitness goals. That is why I am excited to be working with Zestforever in assisting you on reaching your full potential in all areas of your life by understanding you genes.
With the GxPerform test kit  (which is a DNA test formulated for athletic performance) we use our trusted AKESOgen laboratories to analyze your genetic biomarkers to determine your unique performance in these specific areas:
1. How much exercise you can endure
2. What types of sports do you perform best at
3. What kind of training your body will respond to
4. How effectively your body builds muscle
5. How likely you are to get injured during physical activity
As you can see it, it's pretty complicated. Both recreational athletes and professional competitors may, therefore, benefit from the personalized advice of an a cheek swab DNA test such as this.
To give such advice, the specialists as the AKESOgen lab perform genetic testing to formulate more precise health and performance management strategies. Your Nutritionist (me) will then tailor these results to individual clients to form a game plan designed just for you. It will take into account your level of training, body composition, athletic performance goals, and lifestyle to help you achieve your goals as well as stay focused.
The GxPerform testing can literally help athletes bodies function at their highest capacity during intense activity – such is the powder of your genes!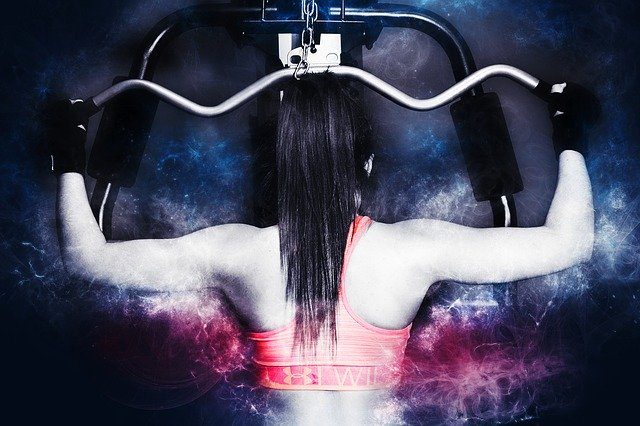 About the AKESOgen lab
We utilize the genomic services of AKESOgen for all our DNA testing services, simply because their CLIA compliant lab uses experienced scientists and strict process controls to bring you the latest technologies in biomarker profiling.
AKESOgen ranked  #44 as a healthcare company in 2015, and also recieved recognition as a Georgia Small Business Rockstar in 2018 because their state of the art labs use NGS (next generation sequencing) to help you understand your genetic code.
This company are so good at what they do that they have even recognized by National Geographic for being able to create a complete image of a murder suspect just from nanograms alone. Now that's impressive!
Just so you know, this is a completely anonymous DNA test. We do not have your name at any point, and your sample is labelled with just a number and nobody is able to obtain your results other than you.
And if you're wondering about how to read a DNA test yourself, then this is no problem as either I or one of our team members will read your results for you in a 1 hour FREE consultation. Here you will better learn and understand your unique DNA and bodily needs when it comes to exercise and nutrition.

Healthy Diet Plan for Athletes
It should come as no surprise that your eating habits, exercise routines, and general lifestyle choices impact your athletic performance. GxPerform, therefore, comes with a comprehensive nutritional assessment. We can tailor your diet plan to suit your needs whether you are vegan, vegetarian, pescatarian, or whatever your preference may be, but it's worth mentioning that many athletes are increasingly choosing to fuel their bodies with whole plant foods and embracing a plant based diet.
Check out (DJ Swearinger: Plant-Based In The NFL on YouTube or any other plant-based athletic video) about how professional athletes such as weightlifters, cyclists, and runners use a plant-based diet to improve
their athletic performance. When we consume whole, unprocessed foods, like our ancestors did, our bodies like it.
A diet mostly fueled from plants such as grains, nuts, vegetables, legumes, and fruits may help prevent a range of genetic or inherited diseases, so moving forward you may wish to pursue a more plant derived diet.
How a Plant Based Diet can Improve your Athletic Performance
Of course, most healthy diets aid athletic performance, and a plant based diet can only enhance your performance, making you a better athlete if your sport of choice typically takes more than an hour to play. A diet higher in nutritious plant foods, and lower in animal proteins, can also leads to noticeable improvements in long-term health.
Lots of antioxidant rich plant foods also help athlete's bodies support a high level of performance and recover after exercise. It can even reduce oxidative stress and boost their immune function, which gets suppressed during intense sports.
Carbohydrates and protein do not just come from animal products; it is not necessary to eat meat to be a power athlete. You need to eat more carbs than protein to achieve the maximum level of athletic performance your human body can handle.
The GxPerform DNA Test
Athletic performance is, to a degree, determined by your genes, which can be good news or bad news depending on how you look at it. It can be bad news if you say "Well, what's the use of daily training and healthy eating then?" It can be good news if you realize that you can enhance your performance by developing a proper understanding of how your genes work.
GxPerform can help you see how your DNA affects your athletic performance and will create precise health and performance management recommendations based on your test results.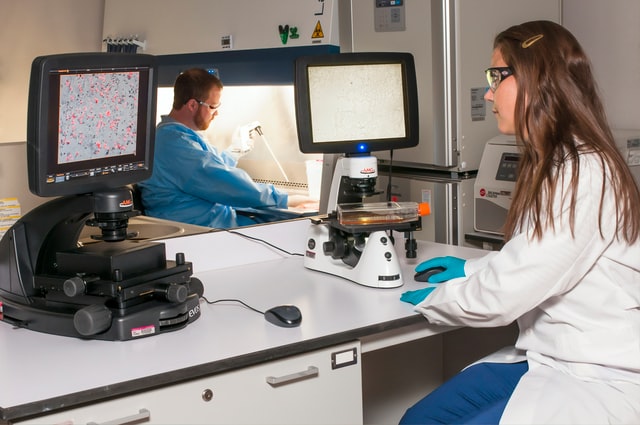 DNA is the Way
At DNA is the Way, we assist you in your athletic performance journey by empowering you through knowledge. With your permission, we can also provide your results to your personal trainer (if you have one) and give you a one-on-one interpretation of your DNA markers. We want to create a relationship based on trust and honesty.
When you purchase your GxPerform test, an experienced DNA is the Way staff member will contact you to register your kit. We then will mail you a kit (which is just a regular cheek swab) along with access to a video on how to obtain your sample correctly. Once you send your DNA sample back, our trusted genomics laboratory AkesoGen will analyze 15 genetic traits and generate your GxPerform report.
How Long Does a DNA Test Take?
The process usually takes about three weeks, and once the lab sends us the results, we gather the essential information we need to equip you with proper performance management advice. We will visit with you on
a face to face video platform or by phone and go over every detail of your results.
What Markers Do We Test?
This is where it gets really interesting. We use this DNA-based athletic performance solution to look at several markers that indicate your athletic potential. Each of these markers influences your athletic abilities. The genes that are responsible for these markers would, therefore, give you a better shot at managing your full potential.
The markers we look for are: 
1. Mental and physical foundation
2. Intrinsic motivation
3. Addictive behavior and stimulus
4. Power and endurance potential
5. Grip strength and muscular fitness
6. Testosterone levels
7. VO2 max
8. Exercise heart rate response
9. Exercise stroke volume
10. Body composition response to strength training
11. Protein utilization
12. Fat utilization
13. Carb utilization
14. Caffeine metabolism
15. Injury risk
16. Systemic inflammation
What they Mean: 
1. Are you an athlete who is fueled by personally meaningful rewards?
2. Do your genes give you a competitive edge in power sports or endurance sports?
3. Do you have the muscular fitness to improve your athletic prowess?
4. Can you easily add lean muscle to your body, or will you struggle to do it?
5. What is the maximum oxygen volume that you consume during intense exercise, which significantly influences your inherent ability to go through training without tiring quickly?
6. How effectively can your body use up the nutrients you are consuming?
7. Will physical or mental stress result in chronic inflammation for you, affecting your ability to train?
8. Are you more susceptible to injuries than other athletes or less?
9. The markers tested by GxPerform will give you a better understanding of your full athletic potential.
Your specialized diet plan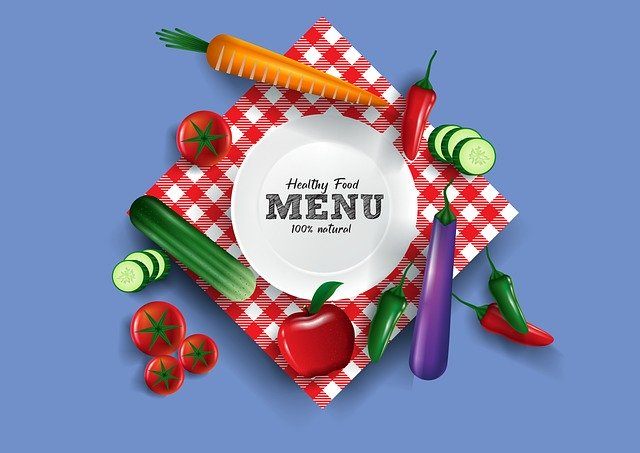 Along with your oral DNA test results, we will give you pointers on the nutrition and suggestions to follow according to the kind of diet you would like to follow. If you are an athlete wishing to pursue a plant based diet for instance, then some special considerations must be made.
We have already spoken about the many benefits of plant based foods for all athletes. However, there may be some potential for vitamin and mineral deficiencies that can result from a strict plant based diet. We can help you understand how to properly ingest the nutrition you need with your choice of a healthy variety of plant foods. Moreover, it is essential to remember that DNA only plays a role in determining your athletic prowess. Regular training, a healthy environment, balanced nutrition, and a controlled lifestyle can make up for any mental and physical attributes that you may lack hereditarily.
We are here to show you how to maximize your athletic performance through a healthy lifestyle and diet plan. Are you ready to walk this incredible journey with us, benefitting both you and the world around you through the power of your actions?
We sure are.

CONCLUSION
DNA testing may be of great benefit to you if you are having problems taking your fitness to the next level, want to get the most out of your workouts, or if you think something is missing and you can't quite put your finger on it.
That's where knowing as much information about your genes that is presently possible may be of benefit to you, and taking a simple DNA test can give you insights that were never before possible.
Of course, one test is not the complete story, the rest is up to you to learn, build and take on board the specialist advice you are given from the experts at DNA is the way.